25 Best Pita Sandwiches for Kids
Pita is piquing in popularity and it's not hard to see why! Those sturdy little pockets are perfect for stuffing, they pack well for on-the-go eating, and there are so many options easily available in your local grocery store. The filling possibilities are endless- but in case you need a little inspiration, we've rounded up 25 of the best pita sandwiches for kids! Perfect for easy dinners at home, picnic lunches, or meals on-the-go.
Need some more grab and go meal ideas? Check out our favorite easy (and healthy!) ideas here!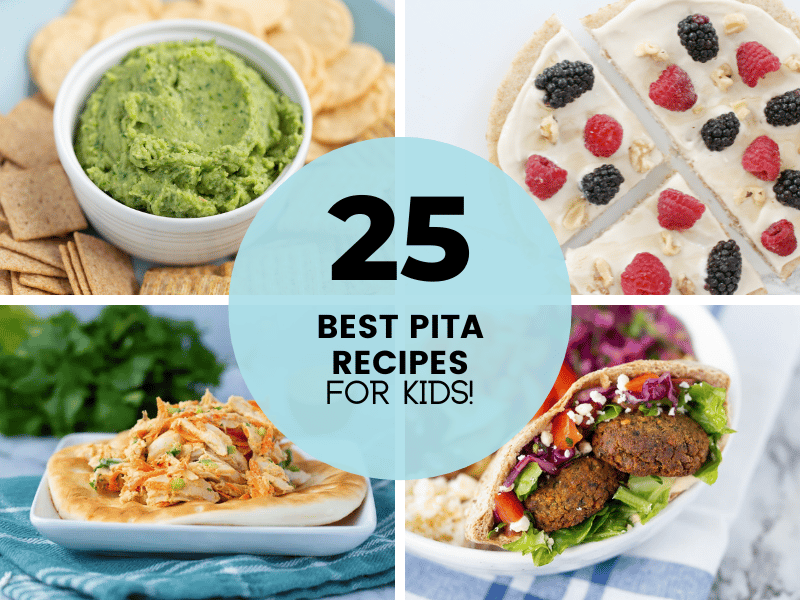 Pita Sandwiches
Pita bread is great for kiddos because of the built-in pocket that is perfect for stuffing with all sorts of fillings! We've rounded up some of the most delicious and unique pita sandwiches that kids and adults will love.
Crunchy, delicious, and nutritious homemade falafel! It tastes as fresh as can be, and it's filled with the best, whole-food ingredients.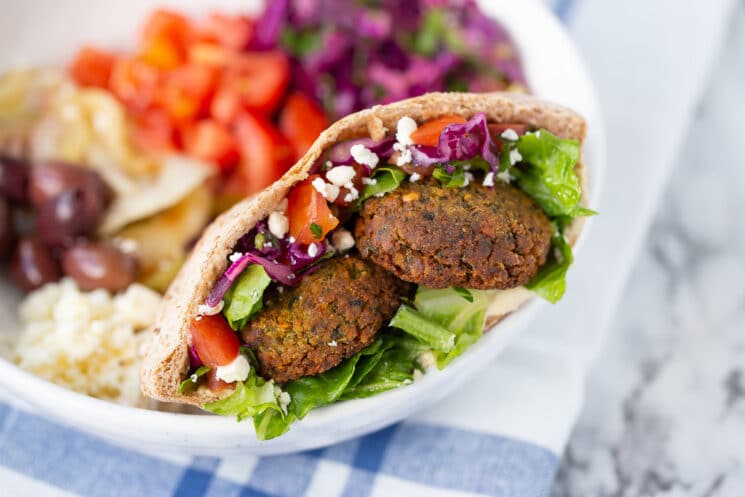 Chicken, carrots, ginger, cumin, and cilantro combine with a cooling yogurt dressing inside pillowy flatbread.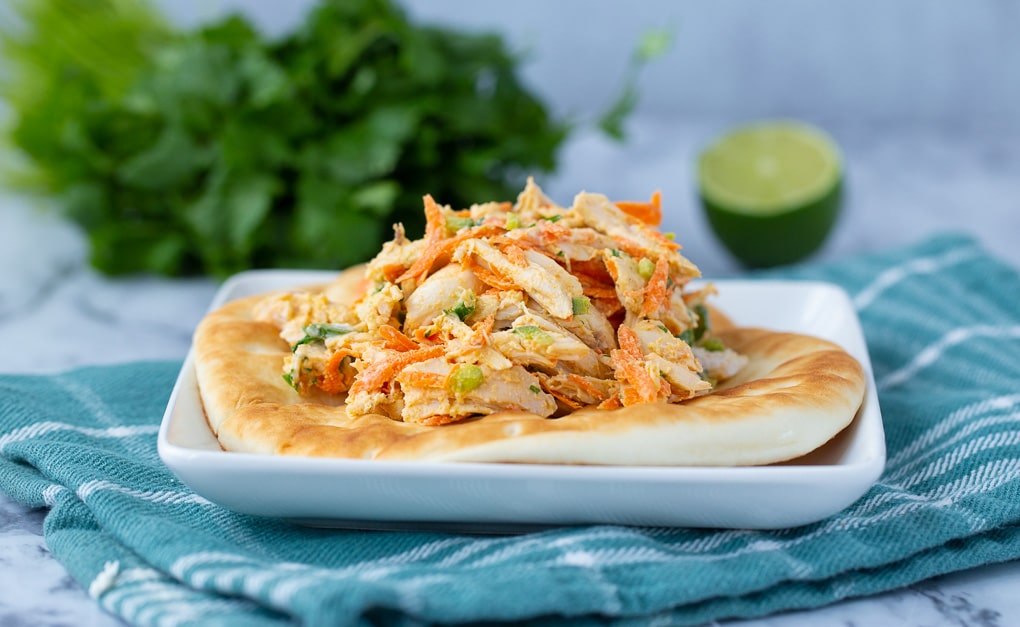 This Avocado Stuffed Pita is a vegetarian version packed with southwestern flavor.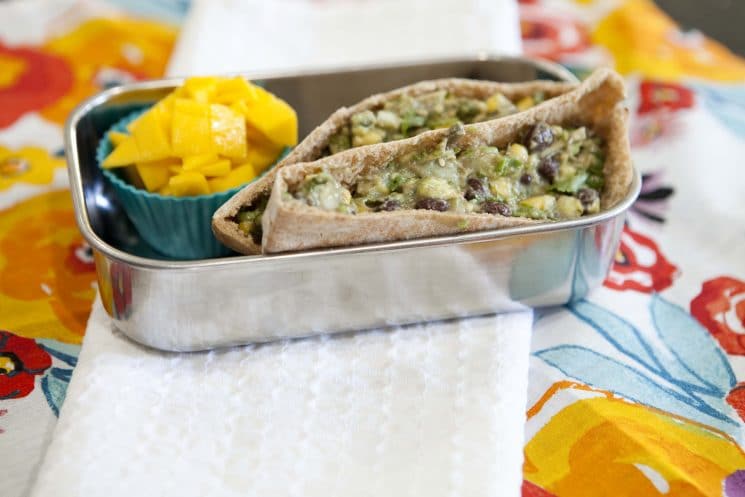 Our very favorite lightened up chicken salad- stuffed in a pita! It's a crowd pleaser.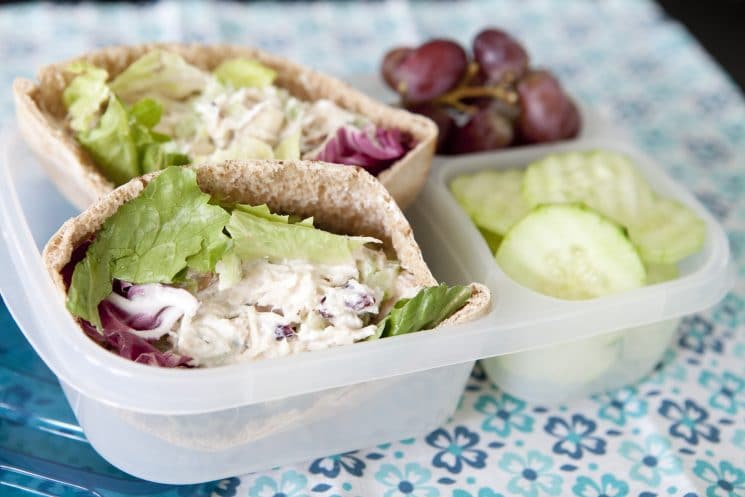 This Chopped Chicken & Kale Salad Pita is stuffed with good for you ingredients.. and is super light and fresh tasting. Perfect for summer lunches!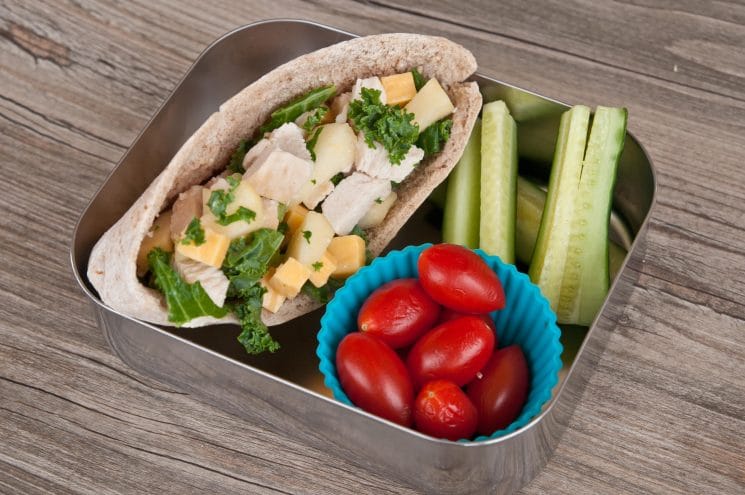 There are few things more satisfying than a warm chicken shawarma sandwich. Flavorful chicken + soft pita + refreshing tzatziki = yum!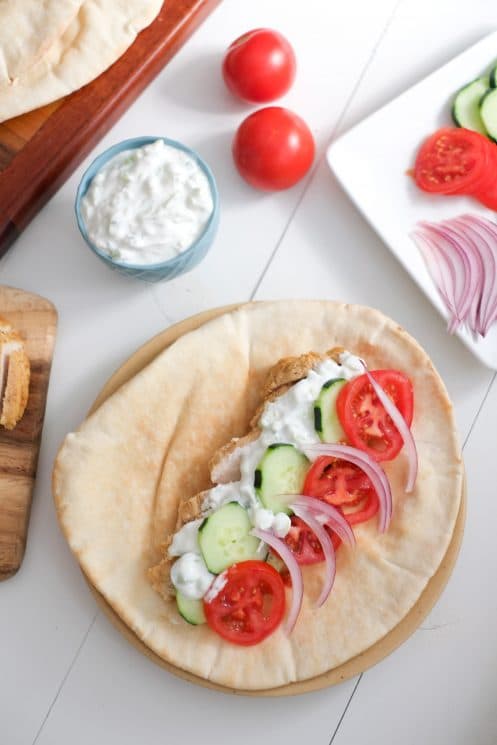 These simple broccoli, chickpea and avocado pita sandwiches are a fresh lunch or dinner option.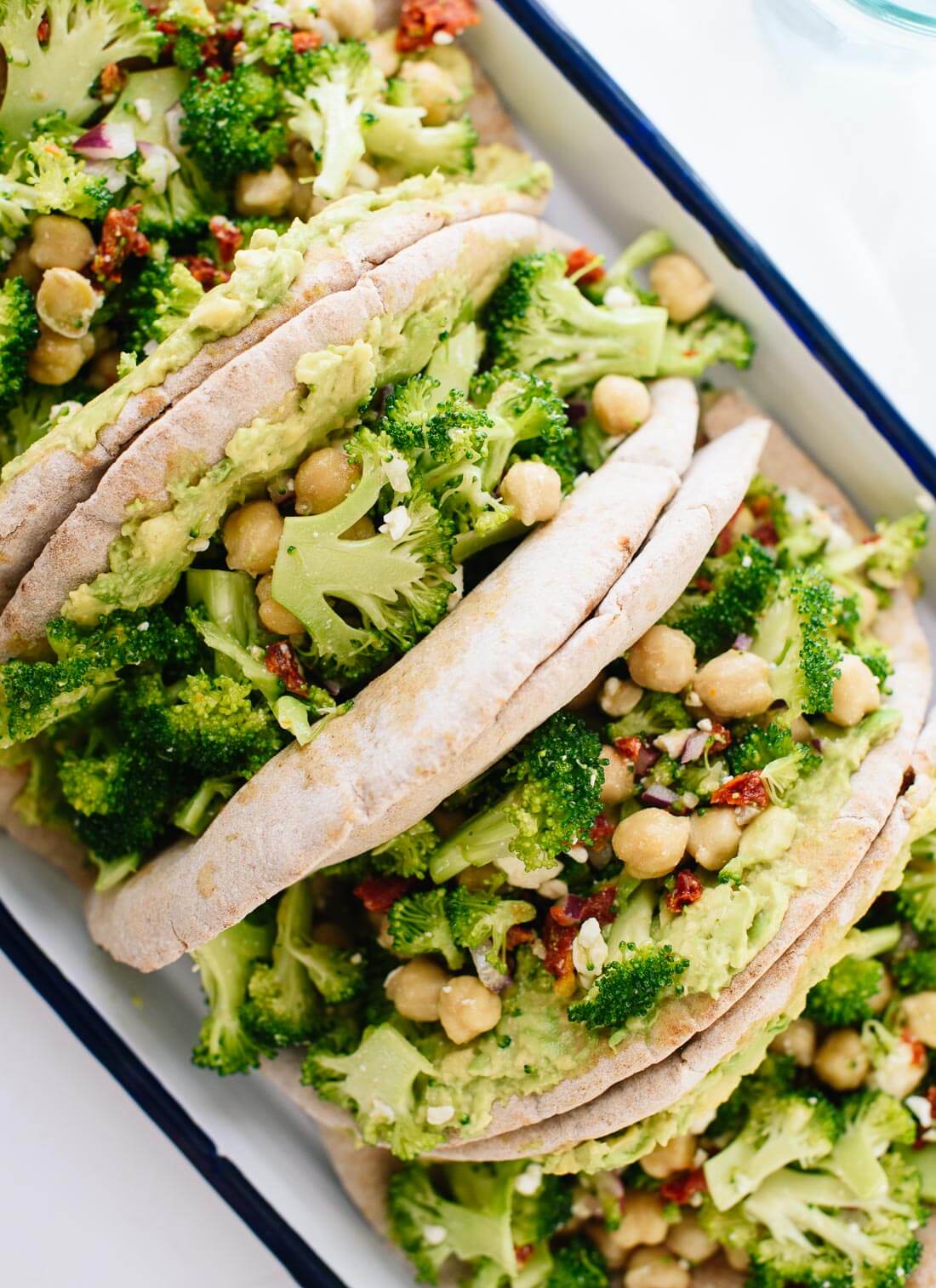 Skip the meat with this chickpea salad pita. So good, no one will miss it!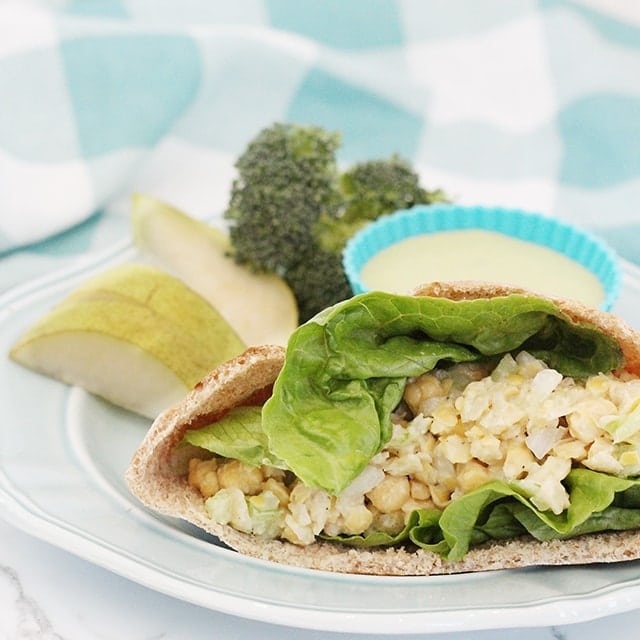 All the flavor of the popular caprese salad.. with more veggies, and stuffed in a pita!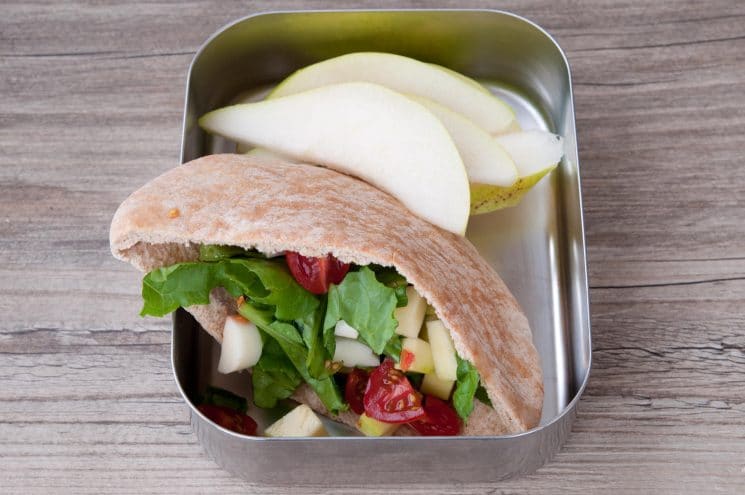 Vegetarian sloppy joe- stuffed in pita. All the flavor, less of the mess!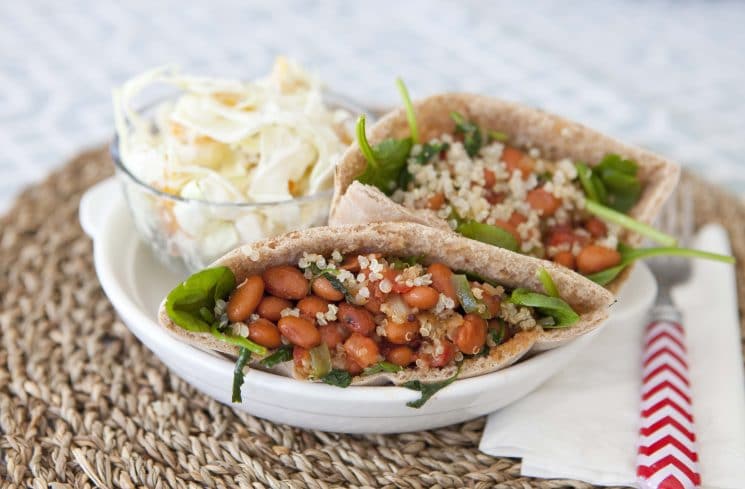 Shake up your tuna salad game with this lightened up, mayo-free pita version!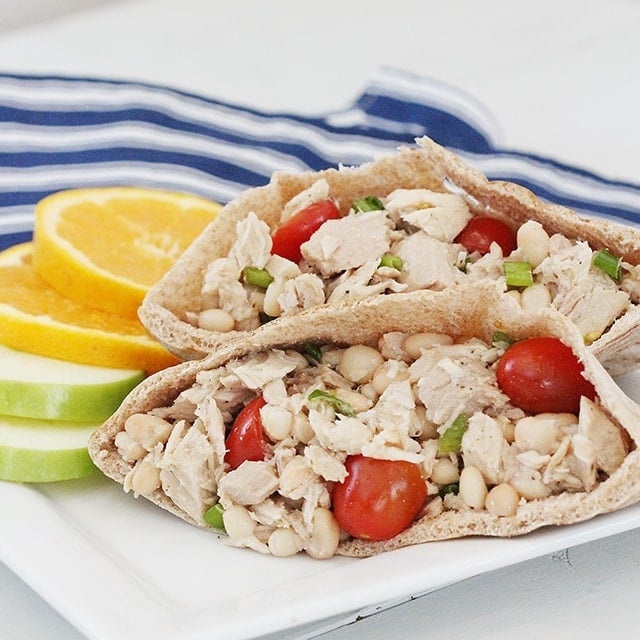 We love this warm and filling eggplant gyro!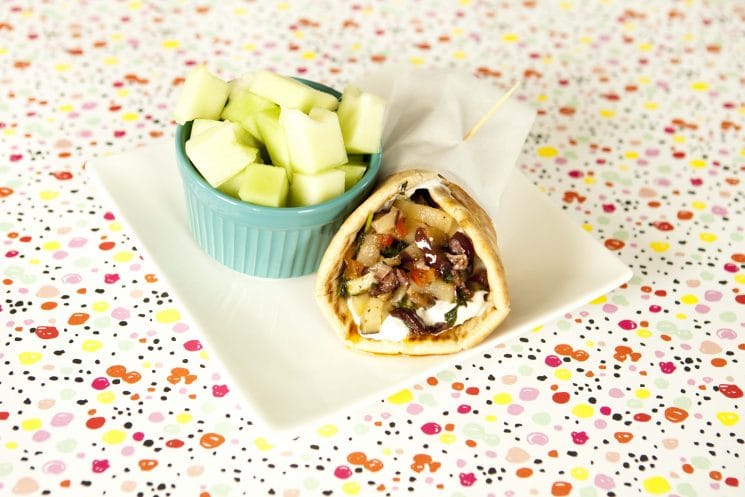 Quick, refreshing, and filling! These Lunchbox Gyros are a staple in warmer months.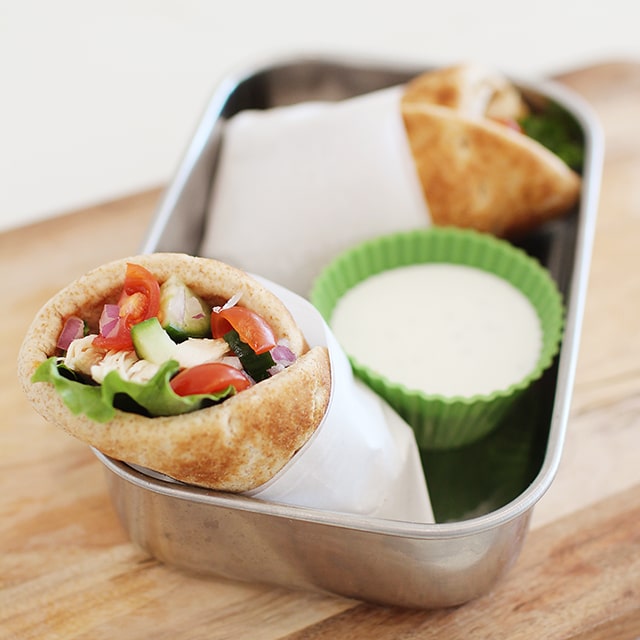 Our Pita Egg Foldup takes a breakfast twist that is perfect for any time of day!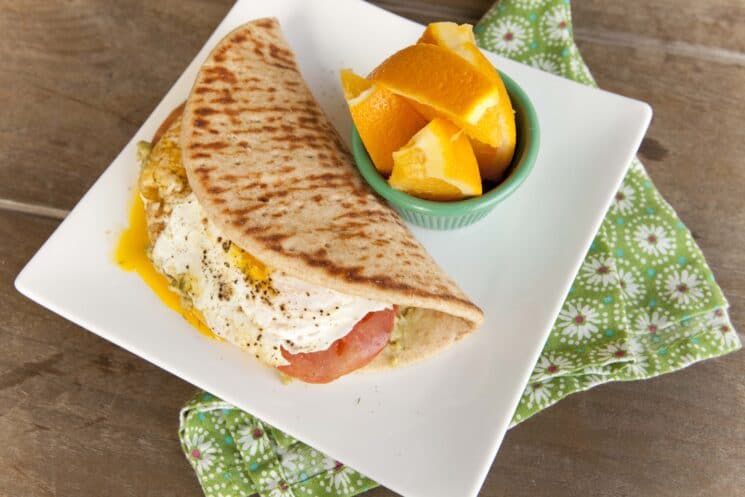 So easy and fresh tasting! This Corn & Veggie Flatbread makes the perfect summer meal.
Pita Flatbread Recipes
Pita makes a great base for all sorts of toppings. Sweet, savory, hot or cold.. here are some of our favorite ways to prepare it!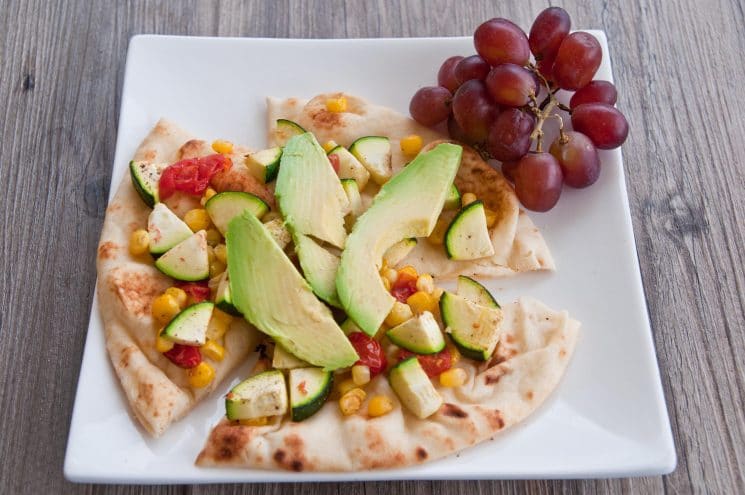 You won't believe how much flavor you can get with just a handful of ingredients!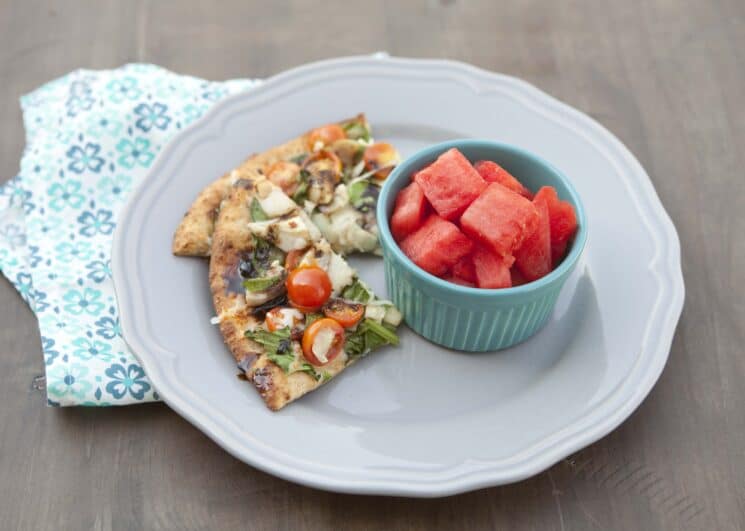 Using pita bread as your crust makes weeknight pizza dinner easy-peasy!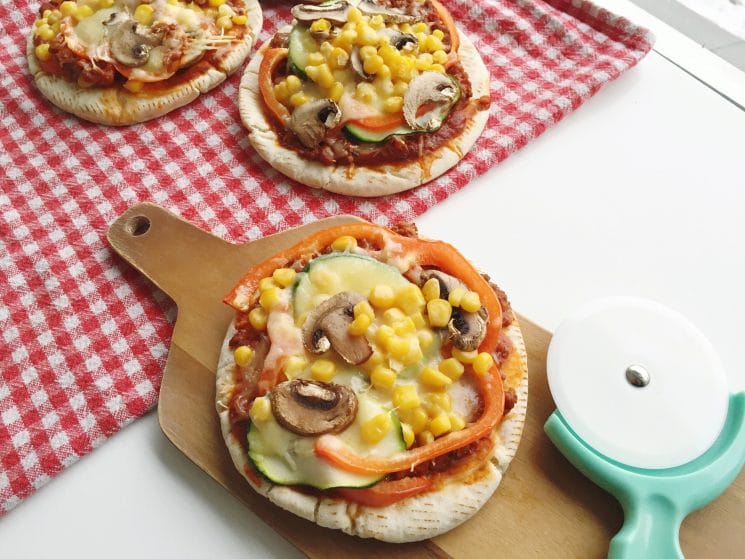 Caesar salad makes a filling meal when served on pita bread!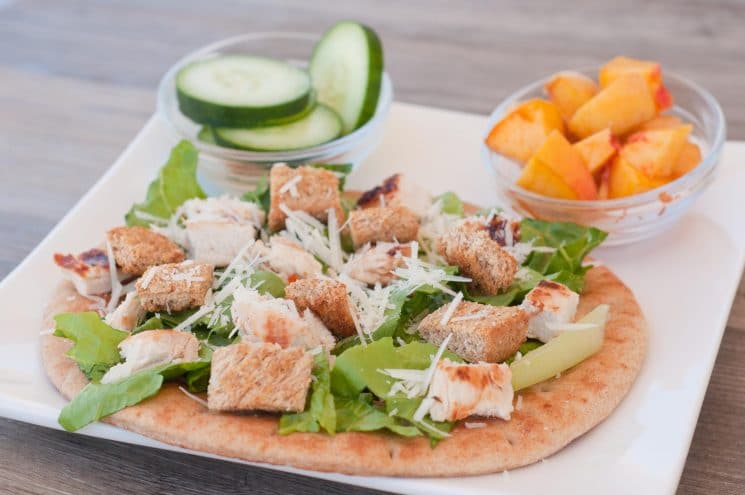 A non-traditional twist on Breakfast Pizza that will satisfy your kids' sweet tooth AND their before school nutrition needs.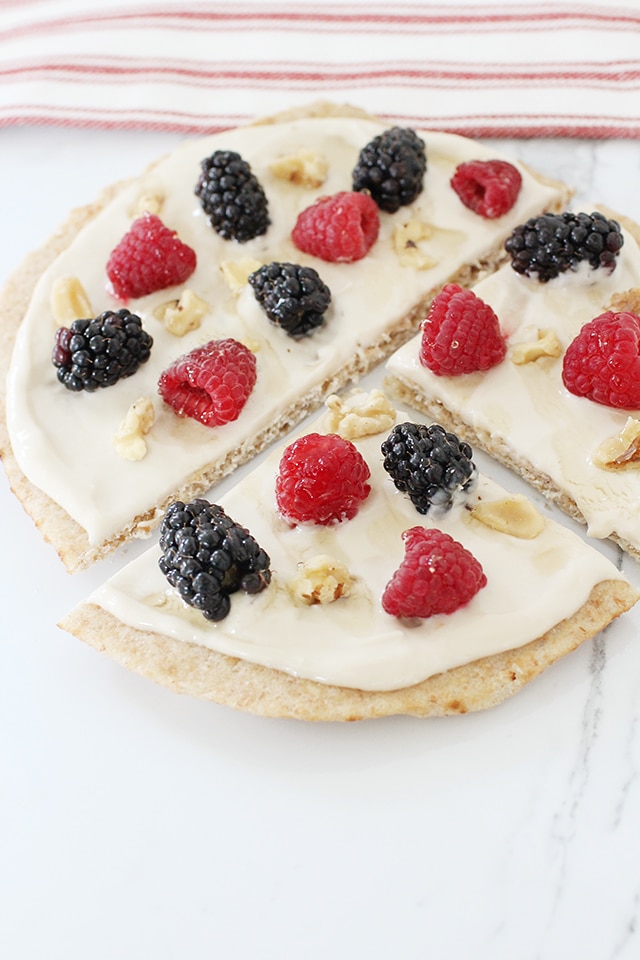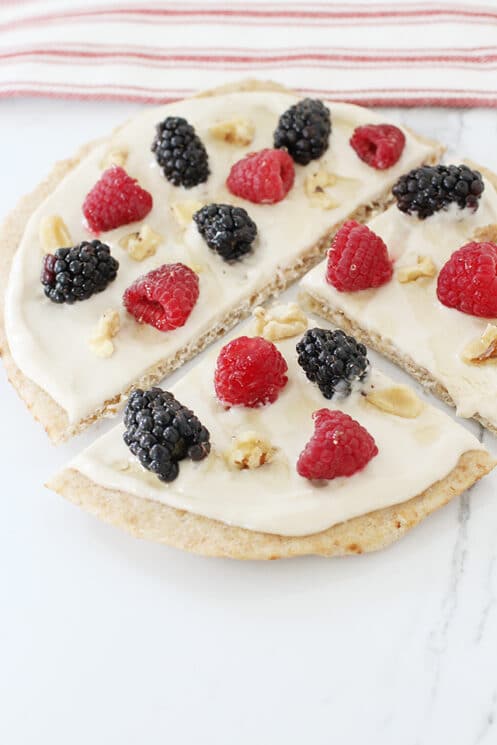 Pita Dips
Slice your pita bread into wedges and serve with one of these delicious and nutritious dips!
Serve with fruit and pita wedges for a sweet- but nutritious!- snack that your kids will love.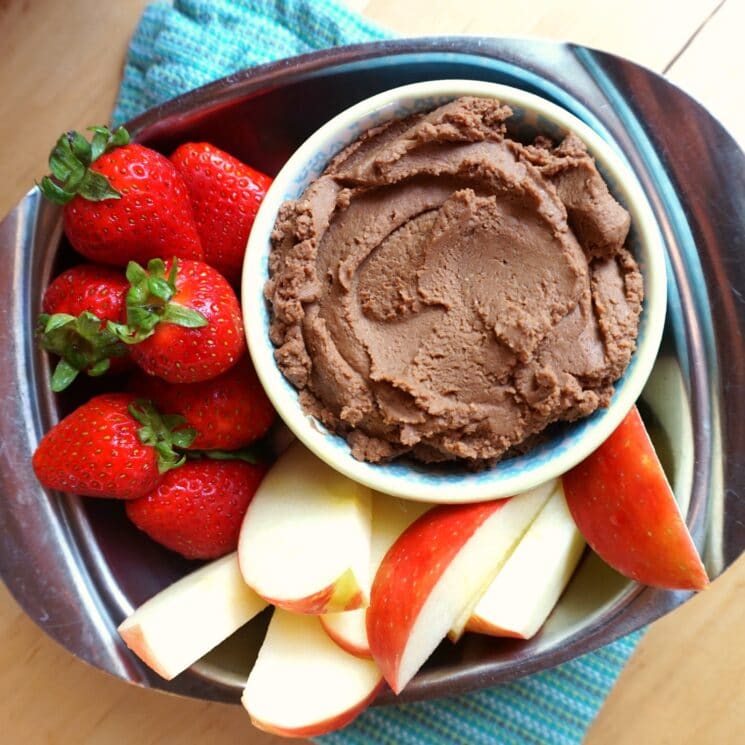 Fresh and fruity- this fruit salsa with crispy cinnamon pita chips are a snack time favorite!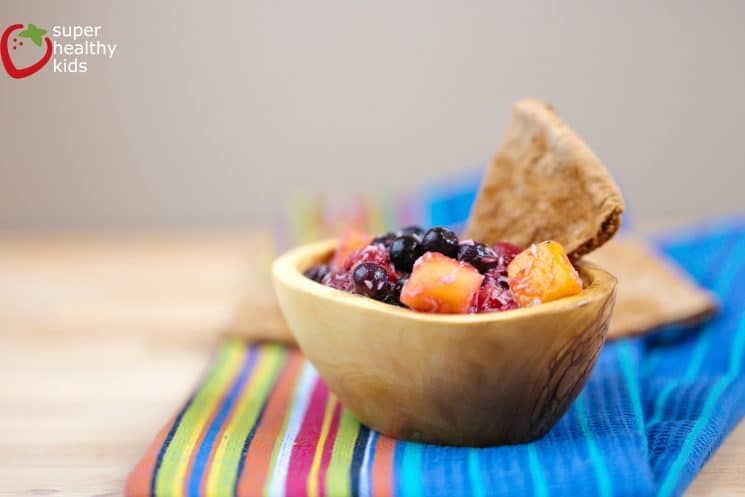 This hummus is loaded with fresh basil and spinach which are bright and fresh, and then avocado and white beans make this hummus so smooth and creamy you will want to lick the spoon. Perfect for pita wedges!
This hummus is ultra-fresh, creamy, and tangy, made from freshly-cooked chickpeas, juicy lemons, tahini, and extra virgin olive oil… Perfect for veggies and pita wedges!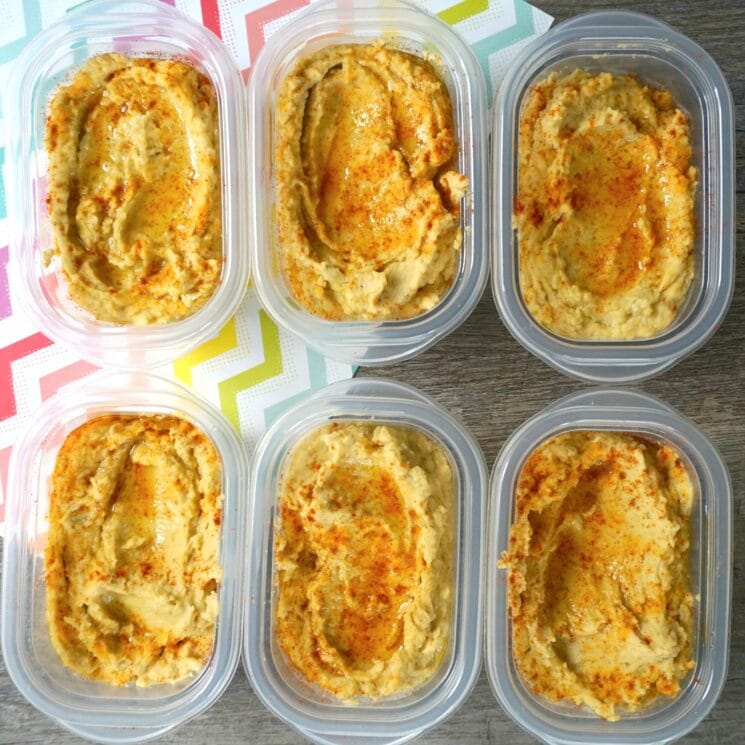 This simple yogurt dip is packed with veggies and so easy to throw together!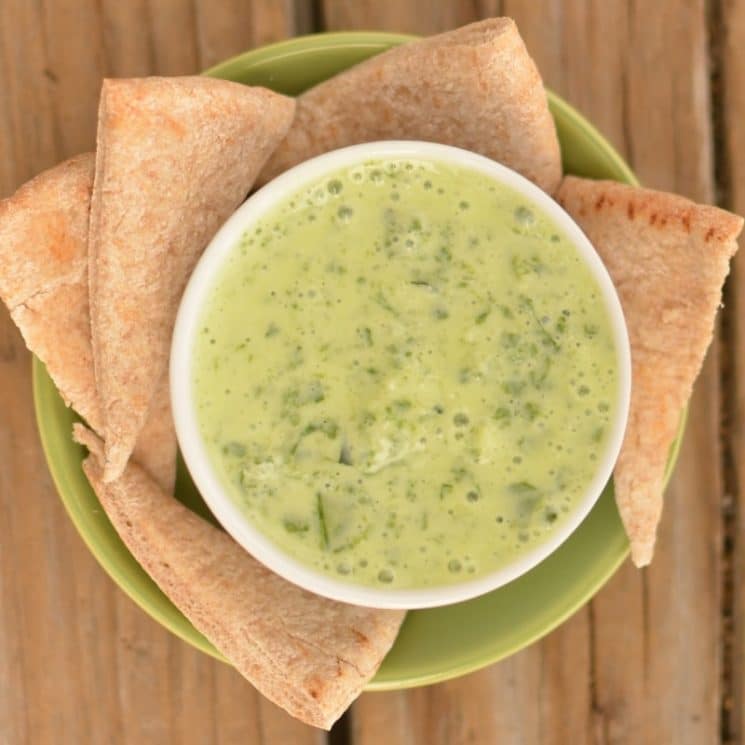 This fresh tasting relish makes the perfect snack with a stack of pita wedges.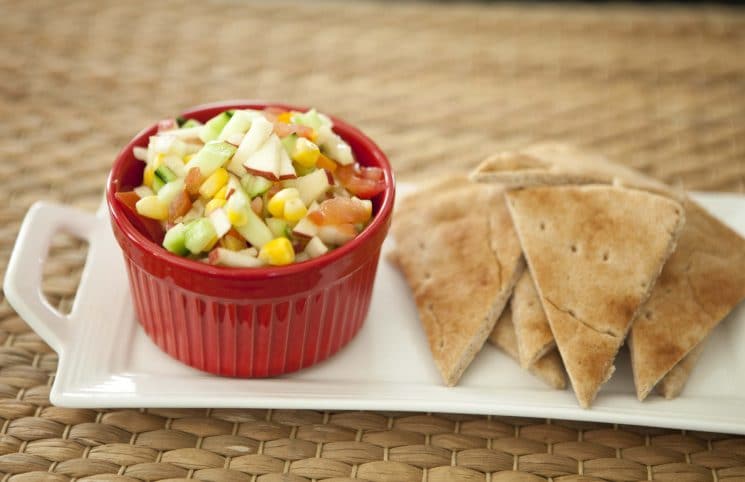 There are so many different kinds of pita bread available in the grocery store these days. If we're making pizza or cutting them into wedges we like the Greek pita bread. It's softer, thicker, and doesn't have a pocket. These also work well as a wrap. However, traditional pita bread works great too! And it has a handy pocket for stuffing.
What is your favorite way to eat a pita?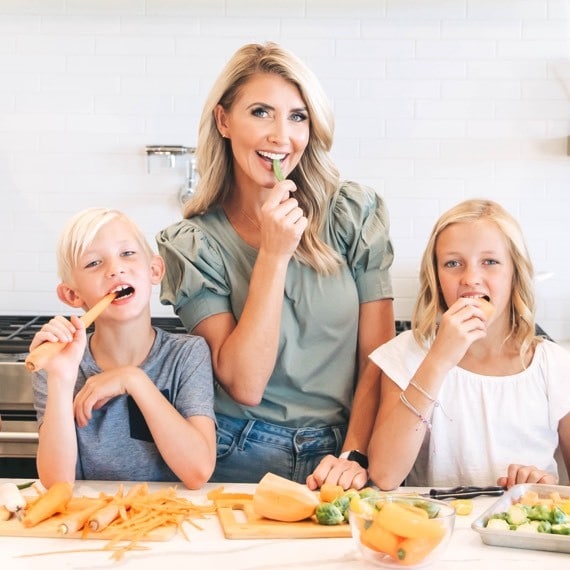 Natalie Monson
I'm a registered dietitian, mom of 4, avid lover of food and strong promoter of healthy habits. Here you will find lots of delicious recipes full of fruits and veggies, tips for getting your kids to eat better and become intuitive eaters and lots of resources for feeding your family.
Learn More about Natalie