Hi, I'm Kawn from Kidsfooduniverse and I'm so happy to be back this month with an amazing vegan falafel recipe. Whoever said vegan food is boring has obviously never seen or tasted this amazing recipe. Believe it or not Falafel actually originated in Egypt ! And if it's good enough to build pyramids on then it's good enough for your dinner table too. With the humble chick pea as it's main ingredient there is no shortage of protein in this filling meal especially when you top it with veggies in a warm pita bread.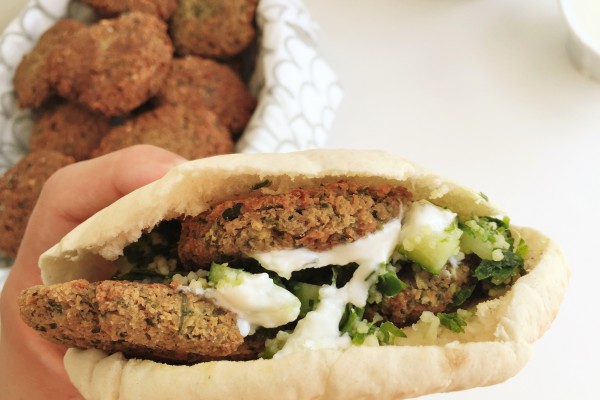 This super easy yet delicious recipe is a big  family favorite all around the world and I hope you become as obsessed about the homemade version as I am .
Its so easy to prepare and is simply a matter of mixing  the ingredients together in a food processor, forming the patties and then frying or baking them. My toddler son eats these even during his fussy moments and I couldn't recommend them highly enough as a healthy finger food .
It can be served on its own, stuffed into pita bread with salad or accompanied by homemade tabbouleh . It's one of those recipes that lends itself to all sorts of variations  so it's really just down to your imagination.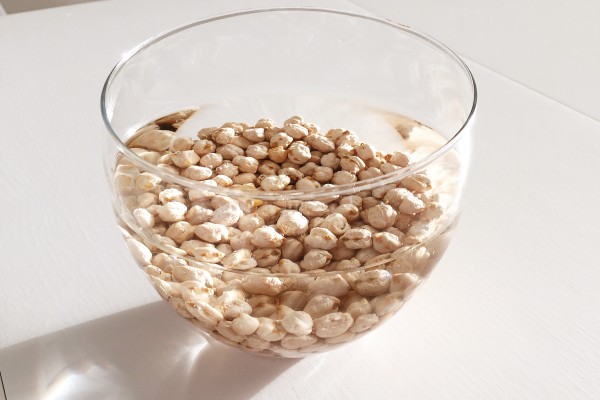 Be sure to blend a big batch of the pastry and freeze (without the spices though, that you add after defrosting) and defrost when required .  Or you can even fry the patties and freeze for later , either way it's a winning dish to add to your growing list of family favorites.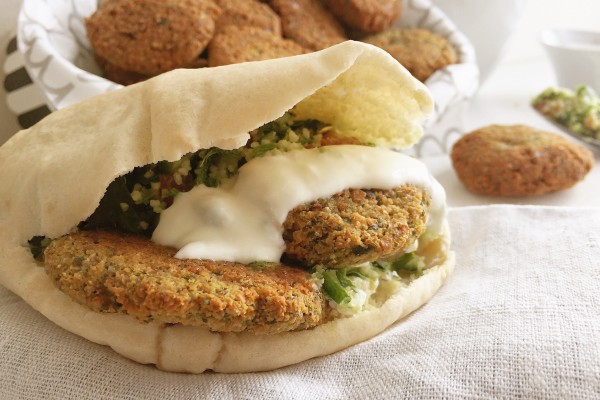 OUR LATEST VIDEOS
We at home love to add a creme fraiche dressing to the stuffed falafel pita bread, but you can also enjoy these with seasoned plain yogurt. whether you eat them on their own or with bread, they are so yummy and a guilt-free meal knowing exactly what is in it.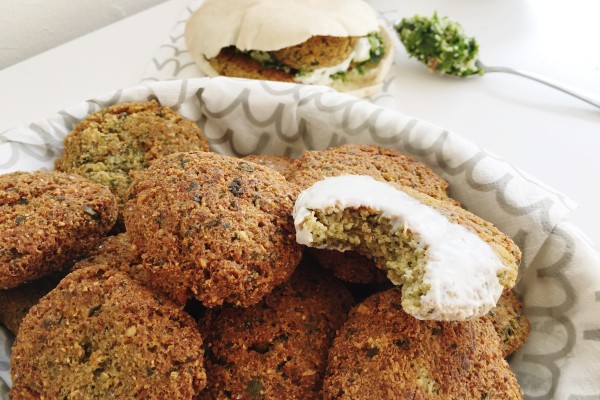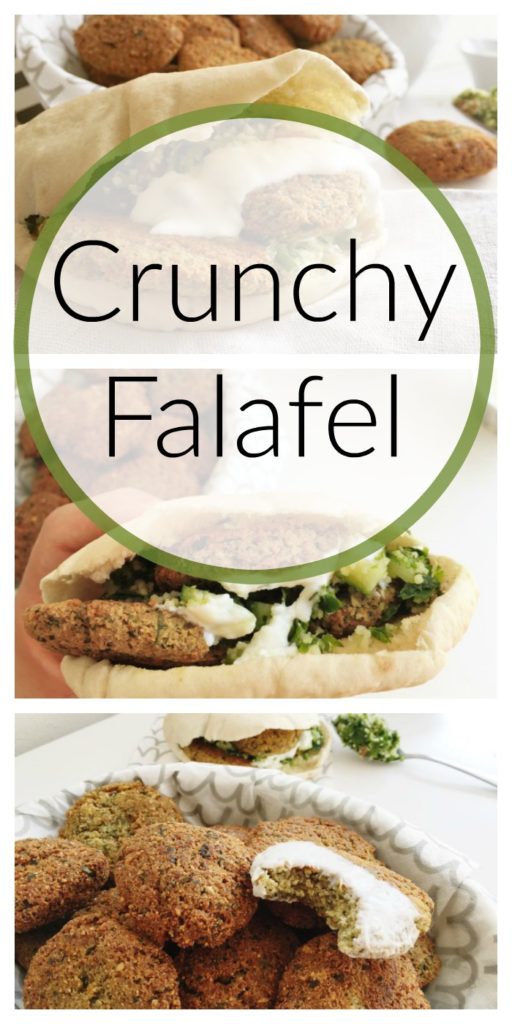 I hope you will add this delicious recipe to your family meal plans and enjoy it as much as we have!