7 Super Easy and Healthy Grab and Go Meals!
Our best healthy dinner ideas for meals on the go
Grab and Go meals are what we all need when carpooling from after school activities, sports, meetings, etc. But I know what you're thinking… grab and go meals, as in packaged meals? No, HEALTHY grab and go meals as in REAL food based meals that you can literally prep the day of or weekend before. Then all you have to do is GRAB them (or store in a cooler) and GO on your merry way. You can feel good about your healthy food choices and feeding your active family.
To qualify for the category of "grab and go" it literally has to fit in your hand, and not require utensils or plates. We've narrowed it down to our favorite grab and go dinner ideas to keep you moving without sacrificing nutrition or flavor!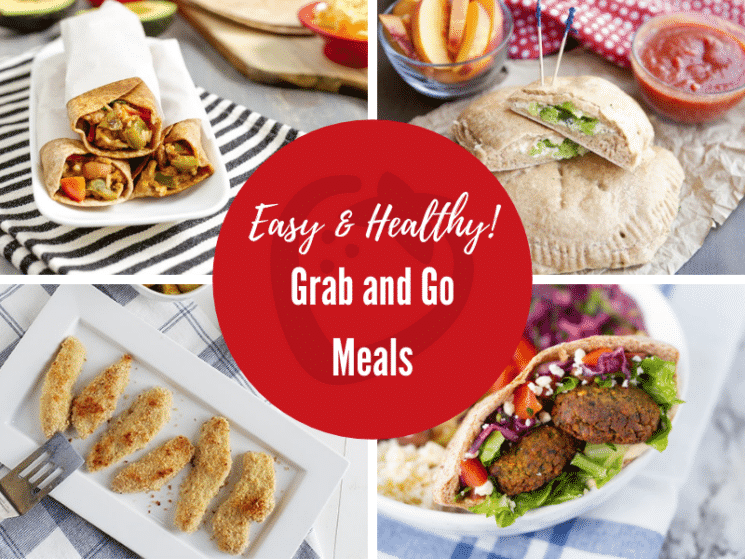 Now that deserves a high five!
Let's jump the recipes so you can grab them and go make! Sound good?
1) Sandwiches
Packed with veggies and protein, sandwiches are the perfect, "on the go" dinner! Our kids love:
2) Hand Pies or Calzones
Hand pies are popular, delicious, and easy for kids to eat! And the best part? You can stuff pretty much anything in them!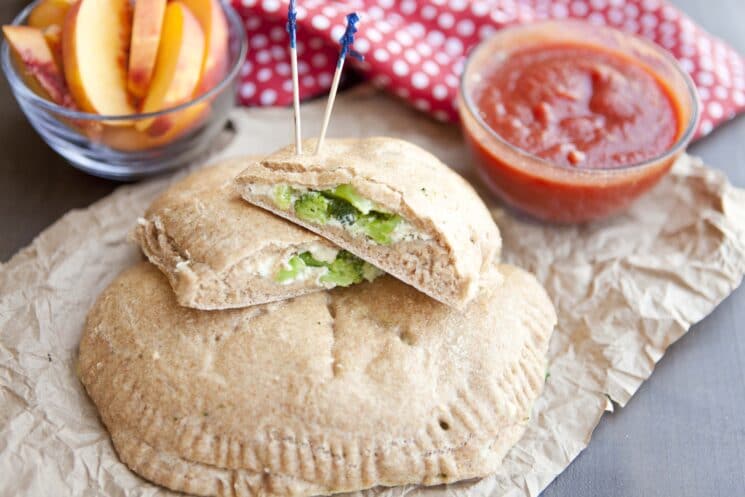 A few of our favorite are:
3) Quesadillas
Whether you roll them up, or eat them flat, quesadillas are easy for kids to take in the car or on the go. Some of our favorites are:
4) Chicken fingers or tenders
Made popular by fast food restaurants, chicken fingers are a kids favorite! Some of our favorite recipes include
5) Wraps or Burritos!
A healthy grab and go meal that's packed with good nutrition and lots of flavors. Perfect for carpool meals or a quick dinner after sporting event!
6) Pizza
What kid hasn't eaten pizza without a plate or utensils? Pizza, although it can be messy, really is a kids favorite dinner idea! A few pizza recipes we like include:
7) Falafel
Falafel is the vegetarian version of chicken nuggets or mini meat loaves!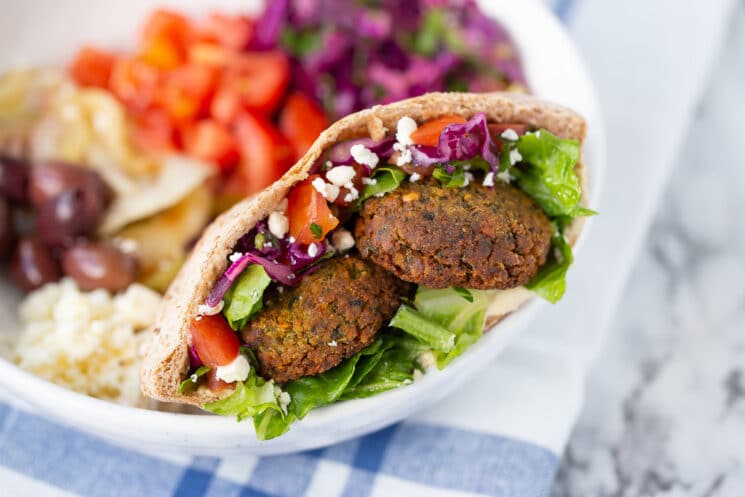 Comfort food made healthy and portable! Add a baggie of fruit or veggies and you have the perfect hand-held meal on the go.
For those nights where you need something fast and easy, check out our calendar of 30 Last Minute Dinner Ideas– one for every single day of the week!
What's your favorite healthy grab and go meal?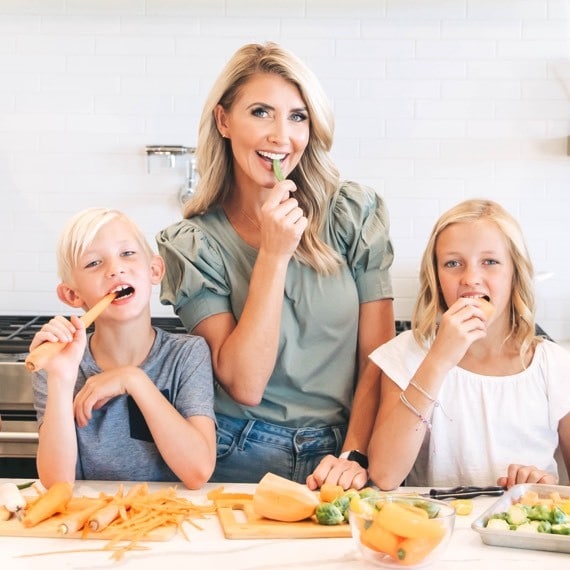 Natalie Monson
I'm a registered dietitian, mom of 4, avid lover of food and strong promoter of healthy habits. Here you will find lots of delicious recipes full of fruits and veggies, tips for getting your kids to eat better and become intuitive eaters and lots of resources for feeding your family.
Learn More about Natalie