24 Dye-Free St. Patricks Day Food Ideas
There are plenty of fun food ideas to celebrate St. Patricks Day without artificial colors and food dye! Whether you're looking for a savory main dish, a refreshing drink, or a sweet dessert, I've got you covered with our St. Patricks Day Food Ideas!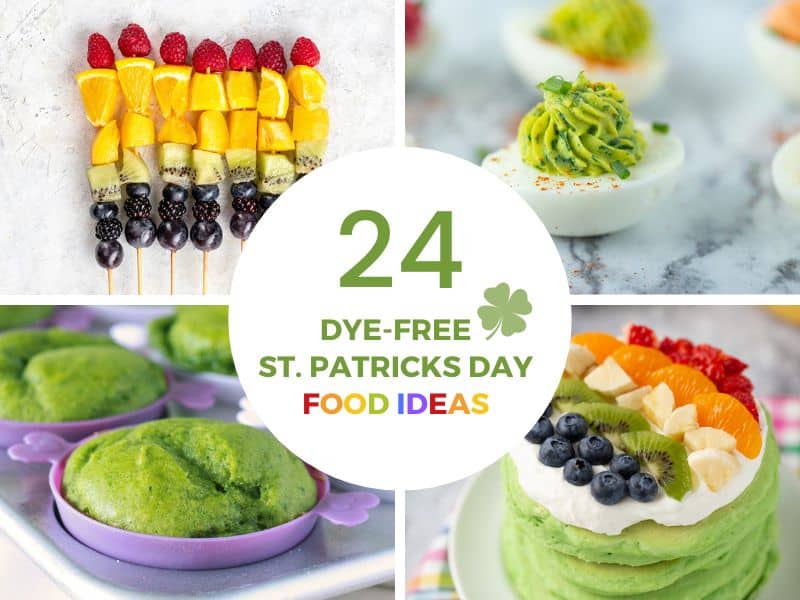 From rainbows and shamrocks, to leprechauns, it's easy to get carried away and turn any food item the perfect color for your holiday! But there is another way….. These naturally colored, dye-free St. Patrick's Day foods will make any kids St. Patrick's Day just a little extra festive, without the downsides of food dye.
Food Dyes and Kids
Food dyes have been a topic of concern for many years, particularly for parents who are worried about the impact that they may have on their kids health. While the research on this topic is still ongoing, there is some evidence to suggest that food dyes may cause a variety of negative effects in children, including:
Hyperactivity: Some studies have shown that food dyes may contribute to hyperactive behavior in children, particularly those who are already predisposed to hyperactivity.
Allergic reactions: Food dyes have been known to cause allergic reactions in some children, ranging from mild symptoms such as hives to more severe reactions such as anaphylaxis.
Behavioral issues: Some children may experience behavioral issues, such as irritability or mood swings, after consuming foods containing food dyes.
Impaired learning and cognitive function: There is some evidence to suggest that food dyes may impair cognitive function and learning in children, particularly when consumed in large amounts over a long period of time.
I think it is important to remember that not all kids will be affected by food dyes in the same way, and some may not be affected at all.
Dye Free St. Patricks Day Food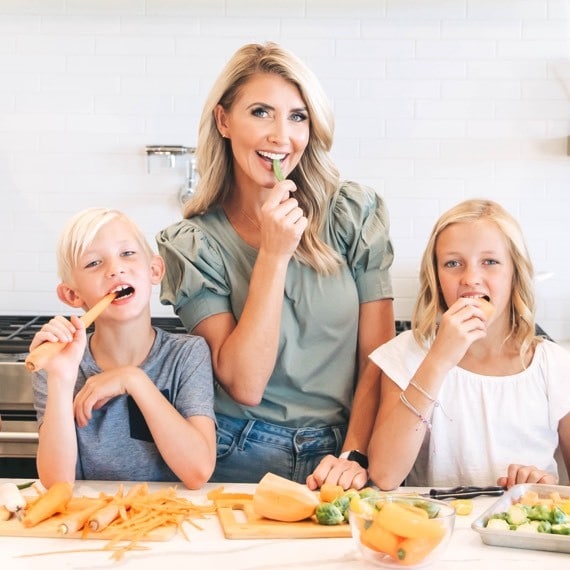 Natalie Monson
I'm a registered dietitian, mom of 4, avid lover of food and strong promoter of healthy habits. Here you will find lots of delicious recipes full of fruits and veggies, tips for getting your kids to eat better and become intuitive eaters and lots of resources for feeding your family.
Learn More about Natalie