Bright, golden stuffed peppers brim with whole grain brown rice, lean turkey, and kid-friendly spices for a healthy and festive dinner.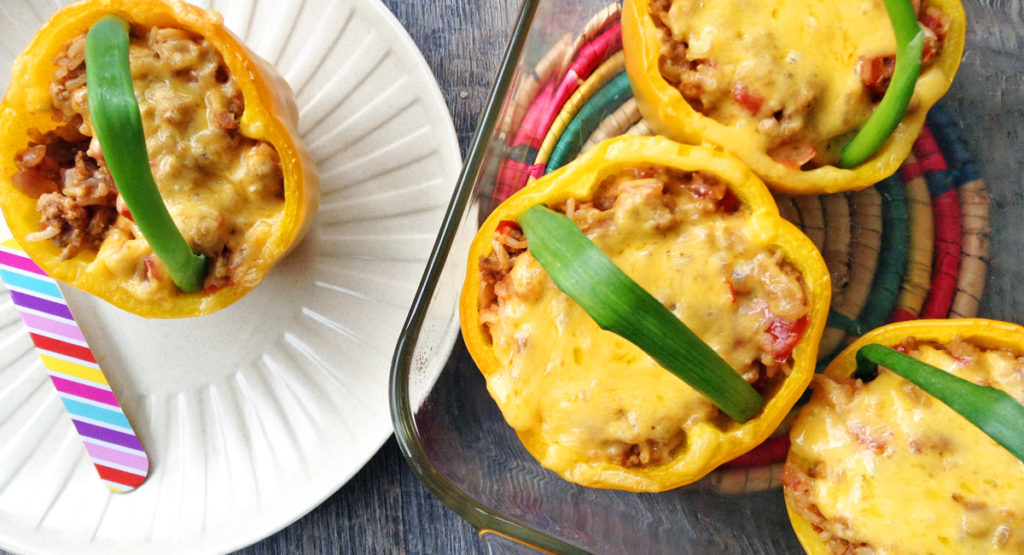 We're gearing up for St. Paddy's day!  We brought out the shamrock cookie cutter and we're thinking about ways to go green for the season.
And yes, we appreciate cute food. But on a lot of busy weeknights, to be honest, priority number one is just making a healthy dinner happen before the kids get too hangry. Because nobody wants to resort to cereal-for-dinner just to placate cranky kiddos.
These stuffed peppers strike just the right balance of quick, healthy, tasty, and fun… golden-hued "pots" with a green scallion "handle" bring a little magic to dinner with only a teensy bit of extra effort.

In fact, my kindergartener thought these peppers were pretty neat even before we added the scallions. He watched me scoop the savory filling into the peppers and exclaimed, "the bowls are edible!" Because he's always been a bit of a vocab kid.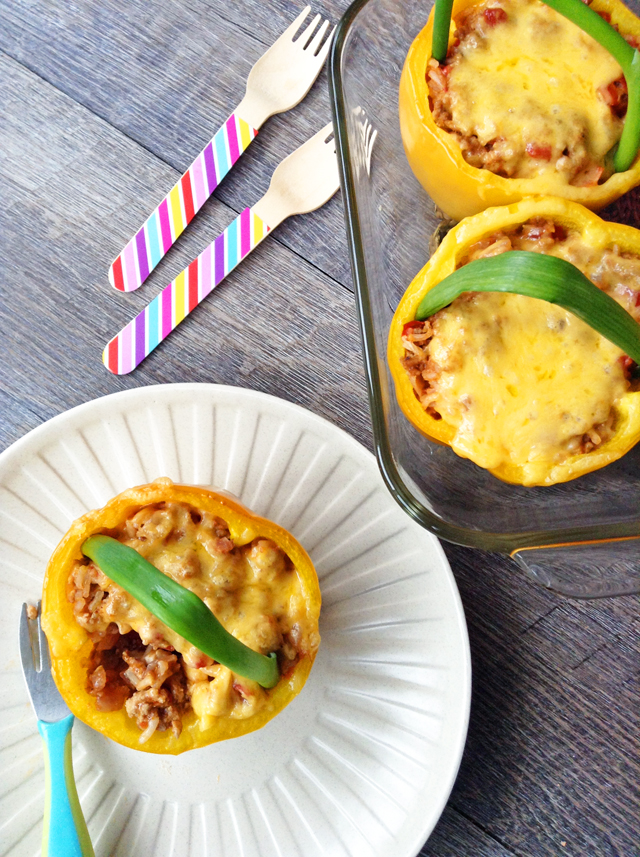 Easy Eats
I used to be intimidated by stuffed peppers, but these are actually so easy. We used brown rice for fiber and B vitamins, and ground turkey instead of beef, just to keep things lean and light. I actually like the turkey better! I served some sliced avocado on the side, which added healthy fats and more festive green to the table.
Look at all those beautiful veggies, ready to go…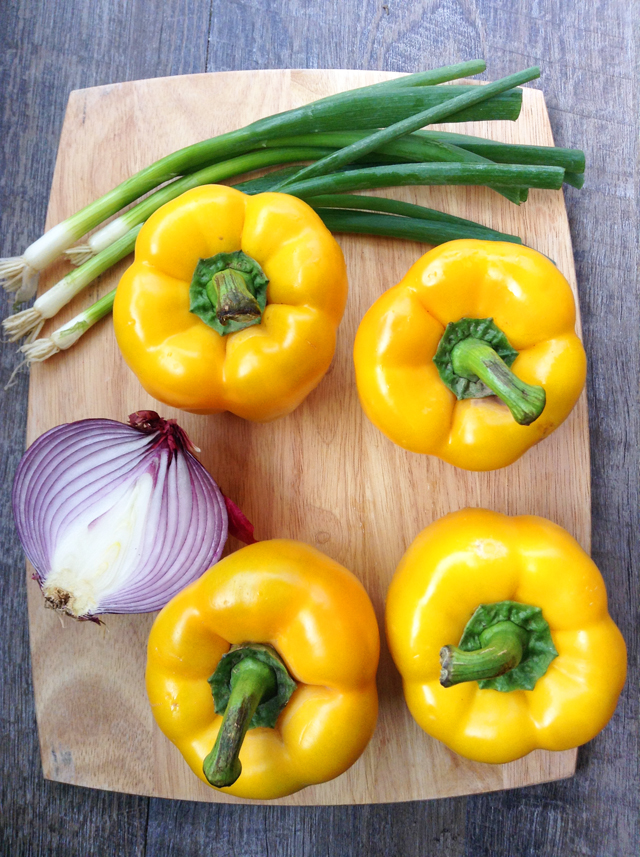 Some recipes for stuffed peppers call for boiling the peppers first to soften them; I found that they soften just as well in the oven for fifteen minutes while I prepped the filling. It saved me a step, and a dirty pot to boot! After they were warm and starting to soften, I stuffed with with the filling and popped them back in the oven.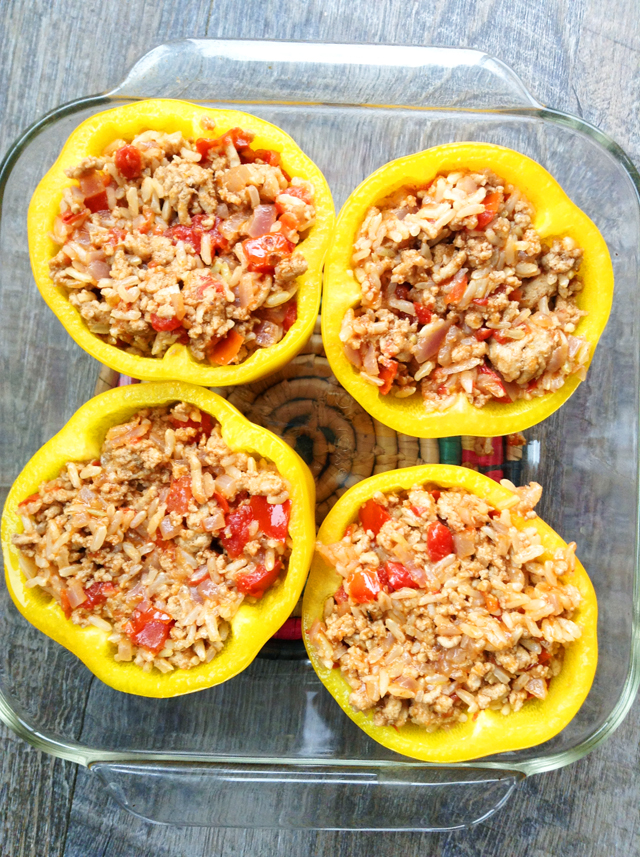 Twenty minutes later, my Pots O' Gold were ready for a sprinkling of cheese and ten more minutes in the oven. Then they came out, bubbling hot, and ready to eat. My big kid devoured his serving. Success! And my toddler? She's still learning. But I'm happy I gave her the chance to try something new, even if she decided tonight wasn't the night for that. I know she'll come around. I mean, this was a really good dinner…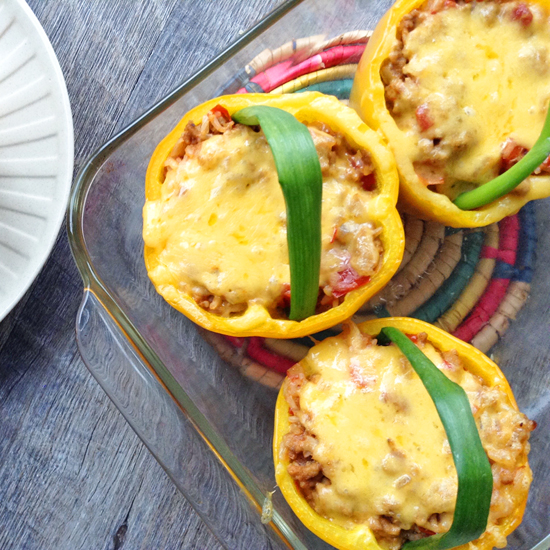 When it comes to getting YOUR family's dinner on the table this week… may the wind be always at your back! Happy (a little bit early) St. Patrick's Day to you and yours.