30+ Recipes Kids Can Make Themselves (By Age)
No matter their age, kids can cook! Get started teaching your kids the kitchen skills they'll need to care for themselves and their families.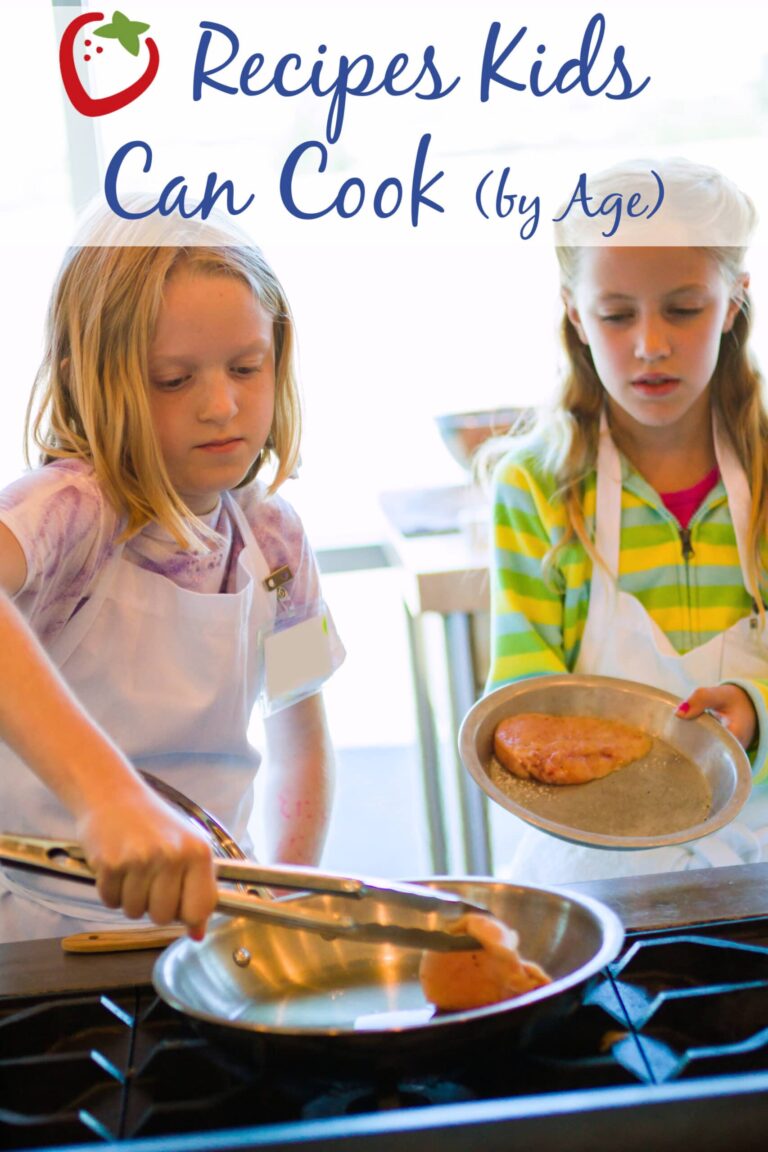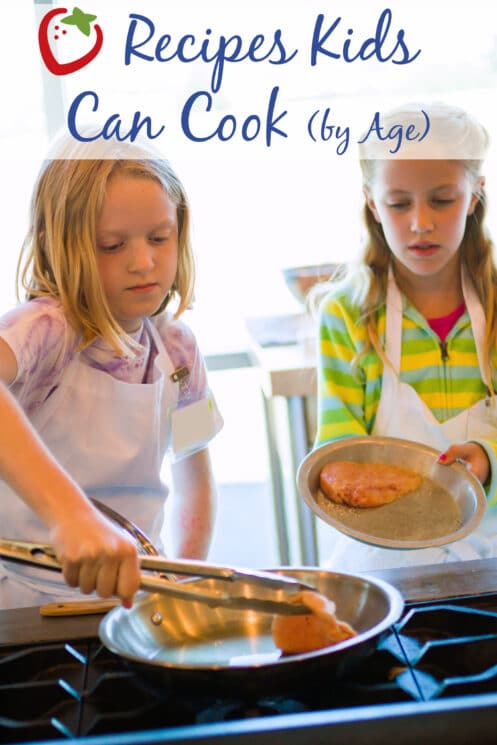 Most of us have baked cookies with our kids at one time or another. It can be fun… and also frustrating! Kids can be messy, slow, and distracted cooks. Boy do we know it. And it's probably because of our own frustration that many of us don't venture beyond the realm of homemade treats and special occasion foods when teaching our kids to cook.
But it's time to change that. We do our kids an important service by teaching them to cook ordinary, everyday foods… the kinds we rely on to run the household. When kids learn basic, essential cooking skills, they gain confidence in their abilities, and pride in being able to contribute to the family's food in very real ways.
So whatever your kids' ages, get ready to take a leap of faith. Because here's what we need to do to raise proficient home cooks:
Let Them Practice
A lot. That means letting them take their time, make mistakes, and do it all over again.
When you're just trying to get dinner on the table on a busy weeknight, you might not feel like you're able to hand over the reigns to your kids. But in the long run, letting them get comfortable handling ingredients and cooking materials pays off in a big way (for example, the first time they cook dinner for YOU.)
If you can, start dinner early to give your kids extra time to complete the part of the meal they're responsible for. If you can't start early, consider making kids' cooking a part of your weekend routine. The more practice they get, the more their skills and confidence will improve.
Now let's get to the recipes kids can make by themselves (really!) broken down by age group.
Recipes Kids Can Make at Ages 5-7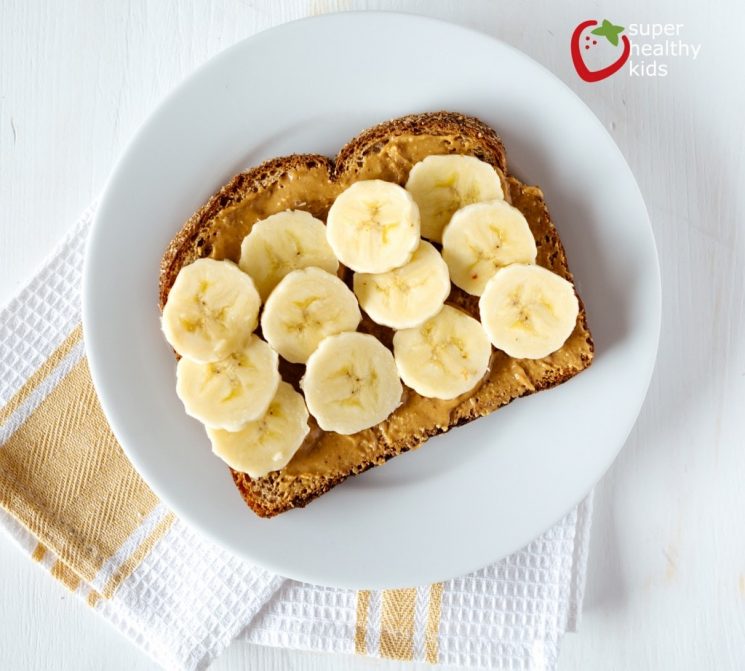 Kids can really surprise you with just how capable they are in the kitchen between ages 5-7. At this age, you might find it especially hard to stand back and let them handle a task in full, but your kids can truly prepare each of these recipes independently. Let them! Prerequisites for safety: make sure your kids understand that toasters and toaster ovens are hot. Kids must also know never to put their hands inside a blender while it's attached to the base unit.
Cold cereal and milk
Fruit salad
A "bunny carrot" (a whole raw carrot they peel themselves)
Sandwiches and wraps
"Ants on a log"
Recipes Kids Can Make at Ages 8-11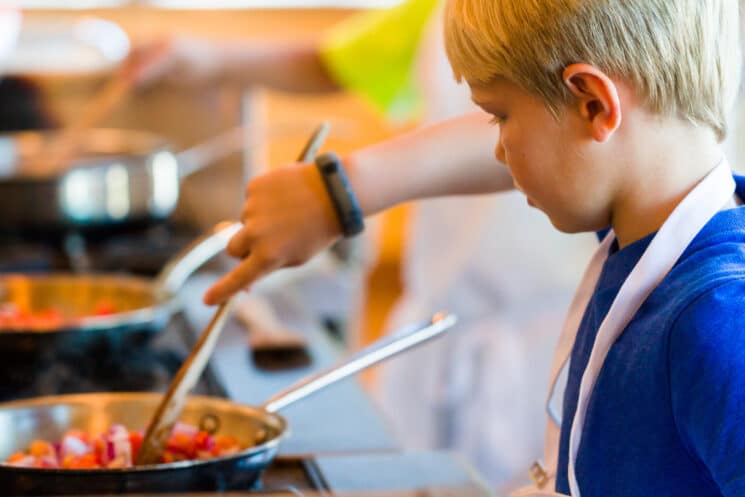 At this age, kids who have a little practice under their belt can take on more complex dishes that include stove-top cooking. We've also included a few oven recipes on this list, and we recommend that an adult opens the oven for this age group. But the kids can do everything else! Prerequisites for safety: kids must understand that the stove and oven are very hot, and shouldn't be turned on or adjusted without the help of an adult. They should also learn the proper way to hold a knife.
Kids this age can learn to make everything on the above list plus…
Scrambled eggs
Green salad
Spaghetti
Hot cereal, like oatmeal
Cheese quesadillas
Dips, like guacamole and hummus
Simple veggie stir-fry
Recipes Kids Can Make at Ages 12-17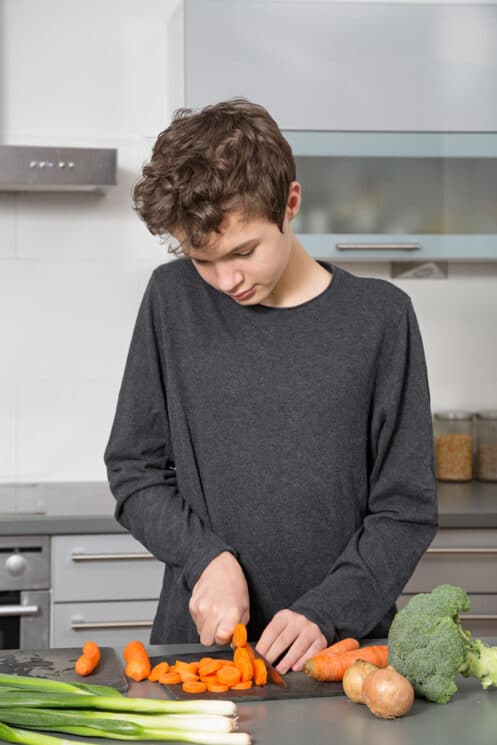 Kids can really cook by the time they hit the teenage years. (Keep in mind that if you're starting at this age, they'll need to master the basics before they can prep these recipes.) By now, you may feel comfortable keeping a bit of a distance while your kids use the oven and stove by themselves. You know your kids; trust your own judgment. Prerequisites for safety: kids must understand that the stove and oven are very hot, and that turning on and adjusting these heat sources is a big responsibility. They should know that raw meats and fish must be handled carefully and cooked fully. They should also know the proper way to hold a knife.
Kids this age can learn to make everything on the above lists plus…
Roasted or steamed vegetables
Omelets
Baked chicken thighs
Slow cooker soups and stews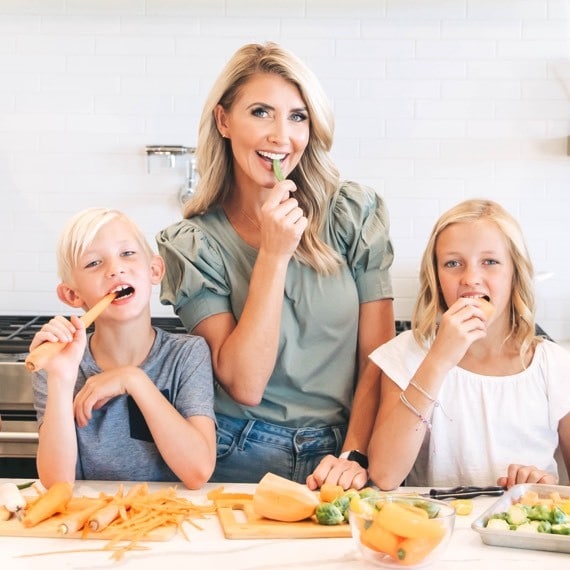 Natalie Monson
I'm a registered dietitian, mom of 4, avid lover of food and strong promoter of healthy habits. Here you will find lots of delicious recipes full of fruits and veggies, tips for getting your kids to eat better and become intuitive eaters and lots of resources for feeding your family.
Learn More about Natalie