50 Packable School Lunch Ideas
Don't sweat school lunch! Get fresh ideas from our huge list of healthy, simple, and packable lunches. Print the list with my free printable to hang on your fridge!
Also check out our huge school lunch photo gallery with 90+ complete kid lunches.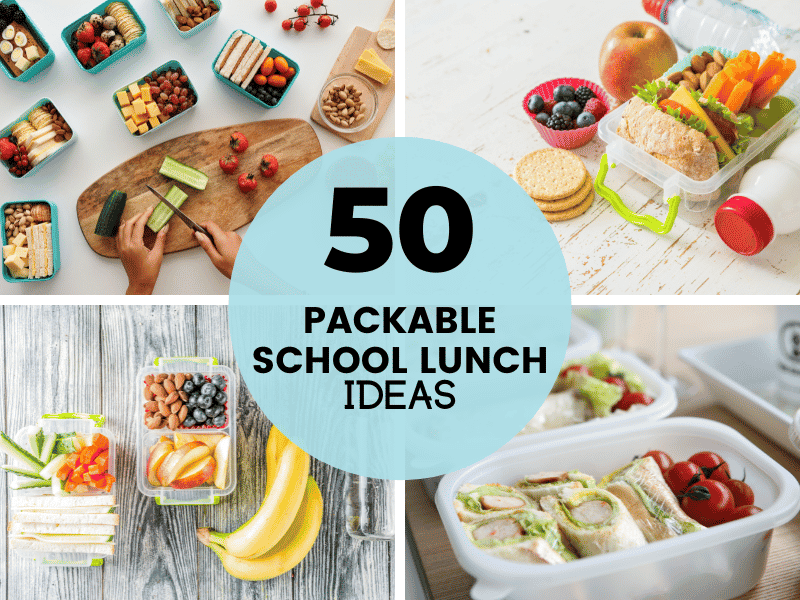 Packing a school lunch: how hard can it be? Slap together a sandwich, add a piece of fruit and some baby carrots, and you're done. Easy, right? At least in September, it's that easy.
But a month or two into the school year, packing lunches starts to feel like a slog. The food starts to come back uneaten. Your kids are complaining about their umpteenth turkey sandwich on wheat. And most troubling of all, there's no end in sight.
Don't sweat it. And avoid the lunch-packing burnout with our huge list of packable school lunch ideas to keep you ticking all year long.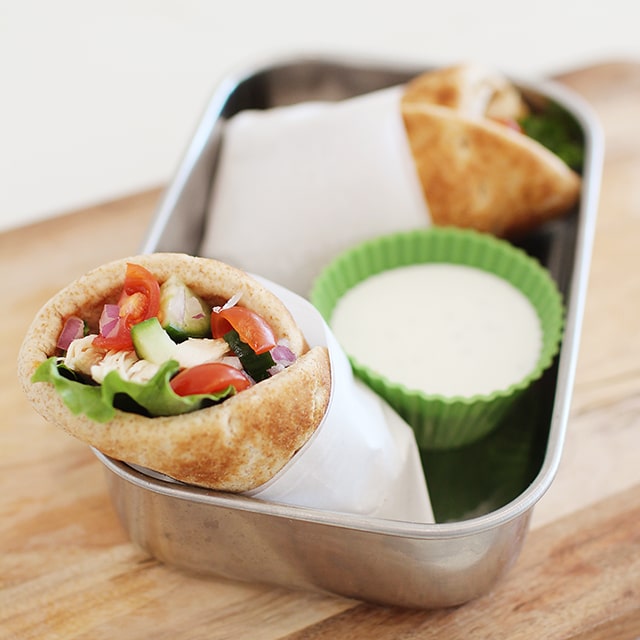 Tips for Packing School Lunches
Plan Ahead and Prep
This is SUCH a sanity-saver. You can pack the entire lunch the night before and put it in your fridge. Or you can prep pre-portioned items that are easy to grab in the morning. Some examples are:
Snack size veggie bags
Sliced apples with a little lime or lemon juice
Dips in small containers
Make sandwiches and freeze them in individual containers
Have a Variety of Healthy Choices
Kids can get tired of the same foods after a couple of weeks. Vary the foods you have for lunches by buying smaller portions or making different recipes and rotating every few weeks. You can also cut fruits and veggies in different fun ways to mix things up. Here are some ideas:
Veggies
Snap peas
Bell pepper cut into strips
Celery sliced thin
Cucumber rounds
Cherry tomatoes
Carrot sticks or coins
Fruit
Melon balls
Strawberry halves
Kiwi slices
Berries
Grapes
Apple slices
Applesauce pouches
Sides + Snacks
Cheese Stick
Edamame
Fruit Leather
Popcorn
Fruit Snacks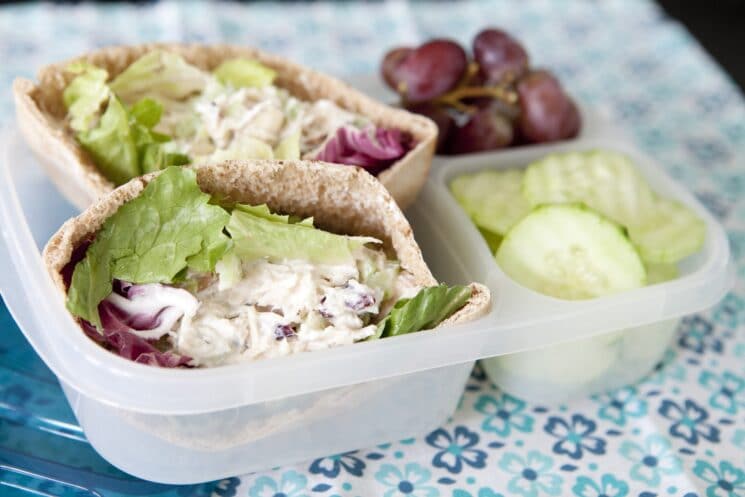 50 Packable School Lunch Ideas
Homemade lunchable: crackers + cheese + deli meat
Pinwheel sandwich: tortilla + cream cheese + turkey + provolone cheese + lettuce
Soup in a thermos + roll
Chopped salad with chopped veggies, boiled eggs, deli meat
Muffins with a cheese stick
Waffle sandwich
"Finger Food" lunch: trail mix, cheese cubes, and raw veggies
Homemade protein bar + fruit
Bean and cheese burrito
Tuna and crackers
Pita Pizza Pocket: shredded cheese + marinara + pepperoni
Slider on a hawaiian roll
Pasta salad
Energy Bites + veggie sticks
Egg salad sandwich
Chicken nuggets in a thermos to stay warm
Guacamole + salsa + tortilla chips
Pasta and meat sauce in a thermos
Chicken salad wrap
Nut butter + fruit sandwich
Cheese quesadillas with guacamole
Ham and cheese roll up
Homemade pretzel bites with cheese sauce
Turkey club wrap
Yogurt and granola with berries
Bagel sandwich with turkey and cheese
Banana bread with a hard-boiled egg
Quick Mac and Cheese in a thermos
Pita with hummus + veggies
Rice cakes with nut or seed butter
Taquitos or flautas
BLT sandwich
Chili in a thermos
"Bistro Box" with fruit, veggies, cheese, crackers, and hummus
English muffin pizza
A thermos of Homemade Spaghettios
Apple and cheddar grilled cheese
Tuna salad wrap
Pizza lunchable: mini naan + marinara + pepperoni + shredded mozzarella
Cucumber and cream cheese sandwiches
The easiest packed lunch of all: leftovers from dinner
Free Printable!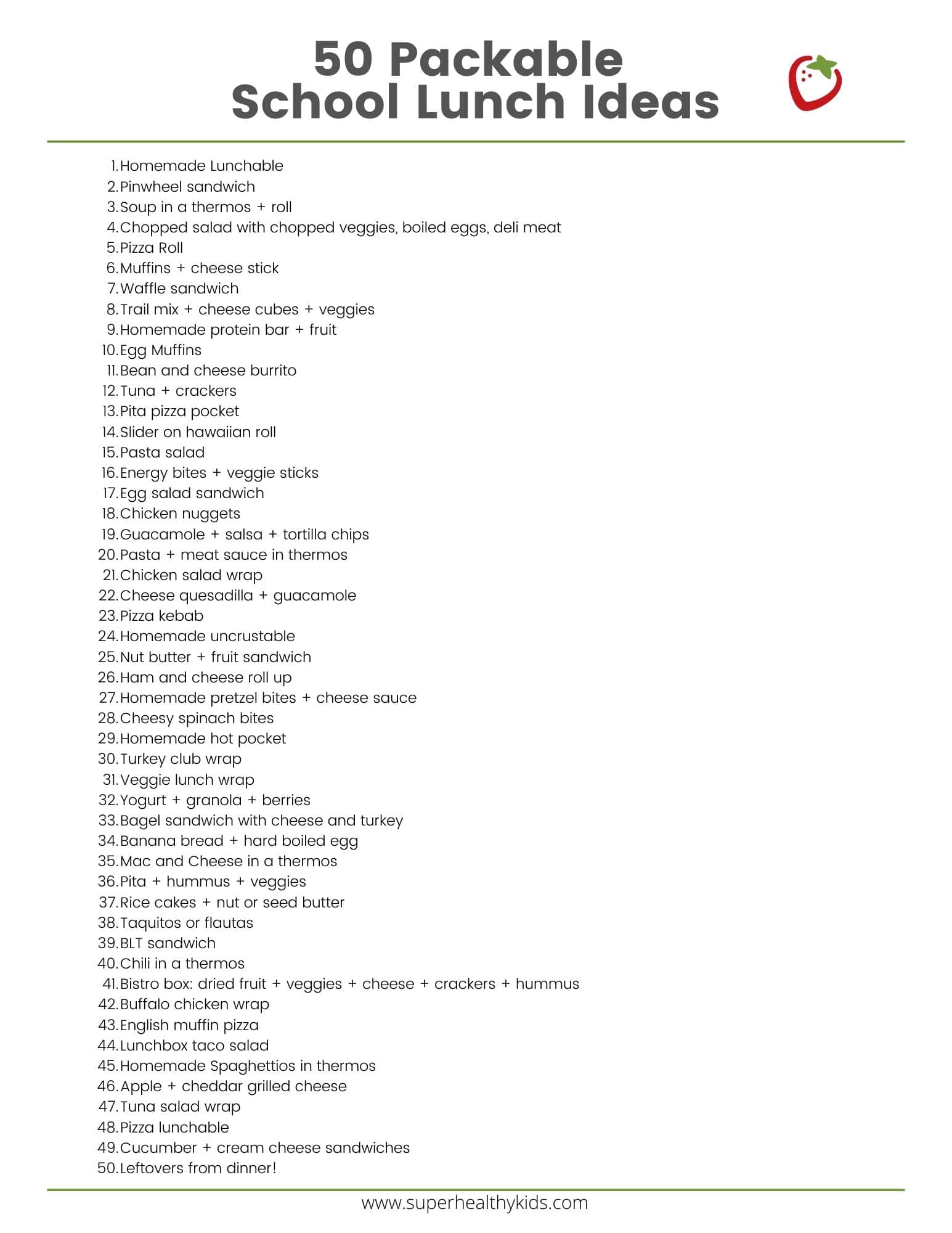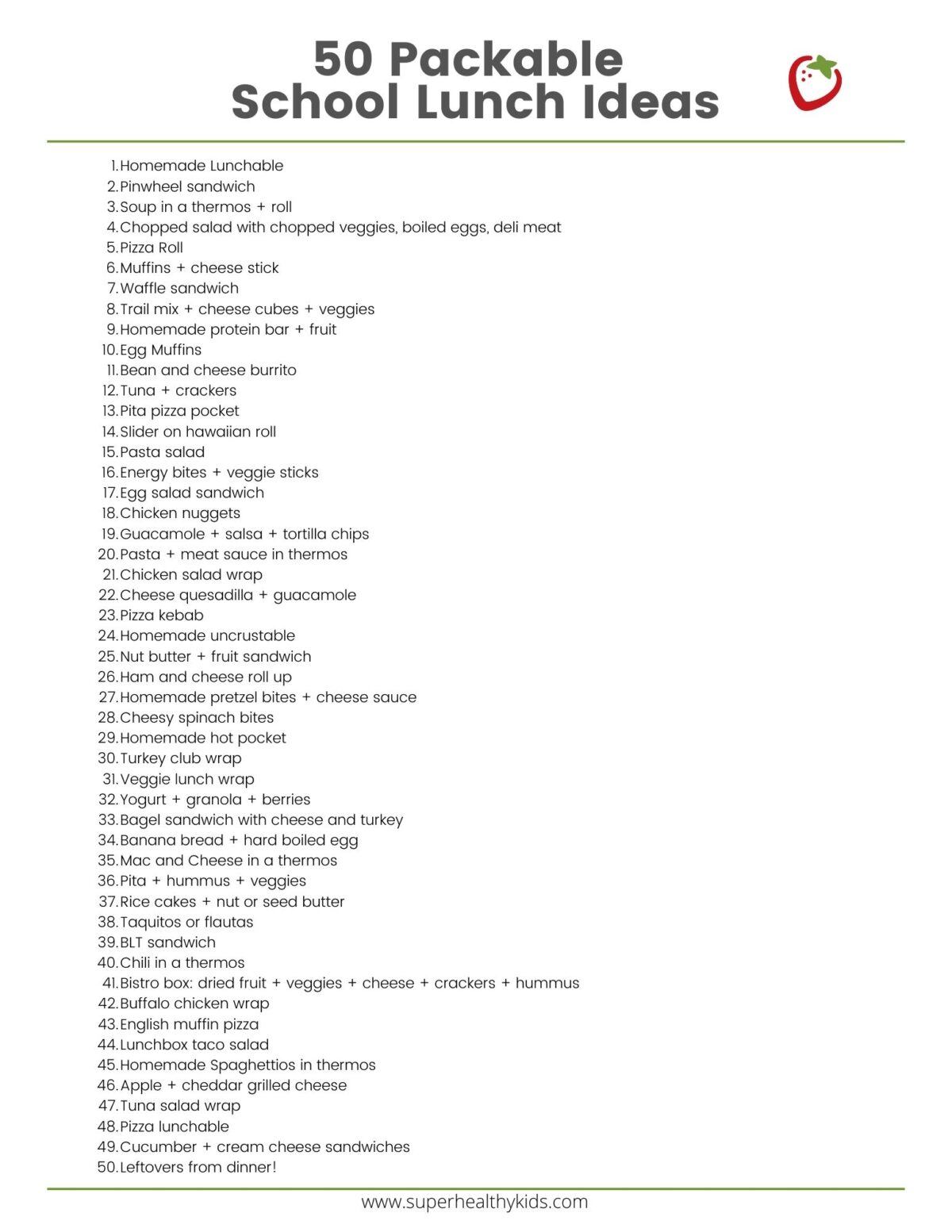 More Tips and Ideas for Packing School Lunches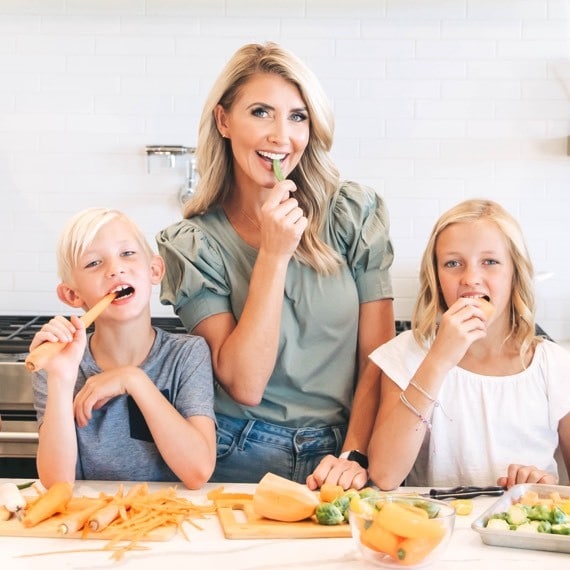 Natalie Monson
I'm a registered dietitian, mom of 4, avid lover of food and strong promoter of healthy habits. Here you will find lots of delicious recipes full of fruits and veggies, tips for getting your kids to eat better and become intuitive eaters and lots of resources for feeding your family.
Learn More about Natalie