Lunch Packing Guide for Kids
Teach kids how to pack their own healthy balanced lunch while they are young and they will have that habit for life!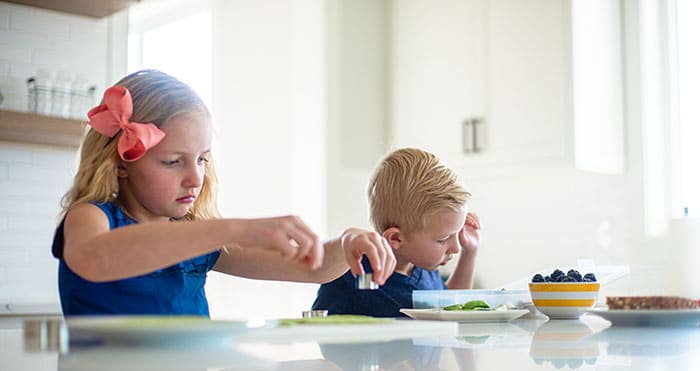 When I hear about parents packing their kids lunches I wonder why? Is it
because they want to make sure they get a healthy meal?
because their morning is hectic, and parents don't have time to manage the process?
Or is it because you haven't considered that the kids are completely capable of doing this task, and they might even do it better?
I learned my lesson early in my parenting. My oldest son traded the ENTIRE lunch I made for him for a single piece of candy! (I believe it was a single candy corn!) ha ha.. At that moment I decided to let them decide what they were going to put in their own lunches, as long as it met my standards of course! This is the checklist they use to choose from:
Grain
Mini bagel
Pita pocket
Wrap
Tortilla
Bread
Roll
Hoagie
English Muffin
Rice
Quinoa
Pasta
French Bread
Muffin
Protein
Peanut Butter
Eggs
Lunch Meat
Seeds
Hummus
Beans
Tuna
Almonds
Pistachios
Cashews
Tofu
Edamame
Vegetable
Carrots
Celery
Cucumbers
Peppers
Green Beans
Snap Peas
Sprouts
Salsa
Broccoli
Cauliflower
Lettuce
Spinach
Squash
Cabbage
Fruit
Apple
Orange
Banana
Pear
Grapes
Berries
Mango
Peaches
Melon
Apricots
Dried Fruit
100% Fruit Leather
To encourage kids to pack their own lunches, I created a printable for them to use when packing. It's been a GAME CHANGER! I want them to make healthy choices, on their own, and this chart helps to make it happen. They know they have to choose one thing from each food group to "pass inspection!" We have printed and reprinted this to hang inside our pantry door. We also have baskets where they can find different these exact foods to pack.
Each lunch, they need to choose a grain, protein, vegetable, and a fruit. They refer to it for ideas, and then make their lunch. This is the best way to avoid the problem of packing 3 granola bars and nothing else, or forgetting a veggie.
Anything that will get the kids involved in the process of making their own lunch is going to give them kitchen skills they need and ownership over what they choose to bring to school.
Packable Lunch Ideas
Sometimes all you need is an idea to get going. And sometimes you really need to look at a photo of an idea to help get your kids on board! We have put together 90 Packable Lunch Ideas with photos for you! And if you just want straight up ideas of what to pack, check out this post with 50 Packable School Lunch ideas.
Whatever you choose to have on hand for your kids to pack their lunches with, make sure it's THEM packing the lunches, and not you!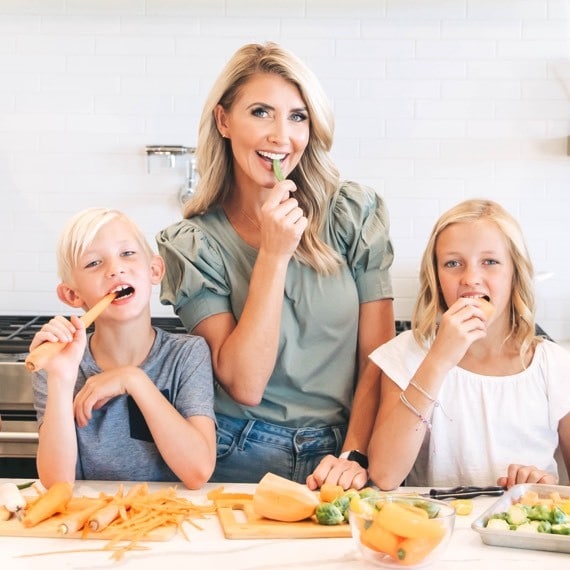 Natalie Monson
I'm a registered dietitian, mom of 4, avid lover of food and strong promoter of healthy habits. Here you will find lots of delicious recipes full of fruits and veggies, tips for getting your kids to eat better and become intuitive eaters and lots of resources for feeding your family.
Learn More about Natalie