Veggie Pancake Recipe! Breakfast for Busy Kids!
Do kids have resistance to cold that we lose in old age? They can be in the snow for hours. On Saturday it was a full 3 hours! I think the key is if they are busy or doing something fun, they lose track of time! I however, can't stop looking at my watch when I'm cold! Each year, my kids and the neighbors (supervised by my husband of course) head out to make a snow fort! They can not let one snow storm go by without building one. It is the most physically intense task of the winter! Trust me. It requires several hours of constant snow packing! But, they are always so excited when they are finished, and they always insist on a photo to remember their hard work before it's destroyed! I found evidence of some of their past structures in 2008, 2010, and beginning of 2012
So, what better to get them ready for the rigorous work of building snow forts than to start their day off with vegetables for breakfast? We often think veggies and breakfast aren't a good match. However, the feedback and the popularity of our vegetable muffins prove otherwise! Your kids love the vegetable muffins (as does ours), so why not add Breakfast Veggie Pancake Recipe to your arsenal of veggies for breakfast.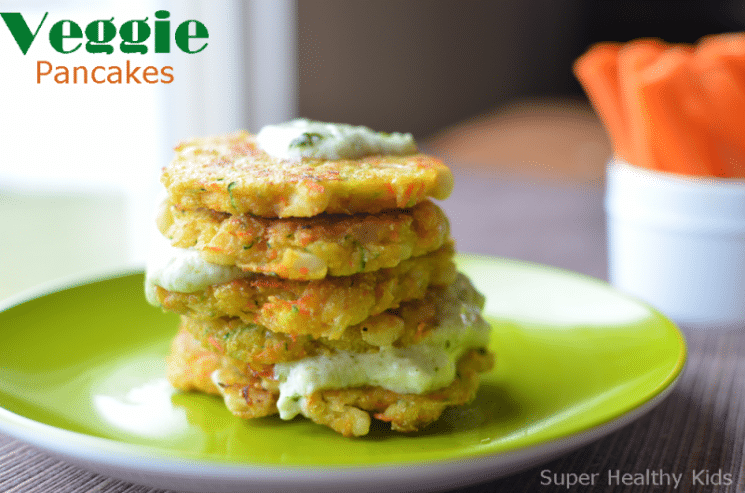 We included the power packed Zucchini (filled with immune fighting Vitamin C!)
Carrots: Packed with eye protecting Vitamin A
and corn that includes energizing Vitamin B
We used these three veggies in our pancake batter (recipe below), and cooked them on a griddle like regular pancakes.
Then, we got some beautiful pancakes, perfect for pre-snow playing activities of the day.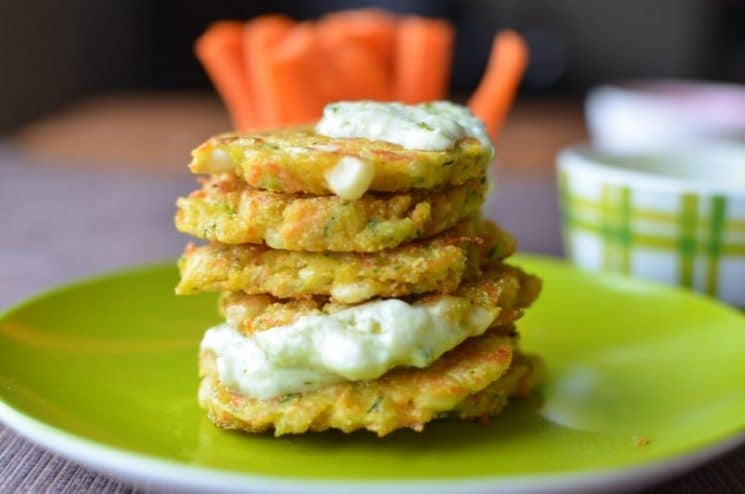 Ingredients
2

cup

zucchini

2

cup grated

carrot

1

cup

corn, canned

1

large

egg

1/8

cup

yogurt, plain

1/2

teaspoon

salt

1/8

teaspoon

black pepper, ground

1/2

cup

flour, whole wheat

1/2

cup

cornmeal, yellow

2

teaspoon

baking powder

1/2

cup

cheddar cheese, shredded

1

tablespoon

olive oil
Instructions
Finely grate zucchini and carrots.

Combine zucchini, carrots, and corn in a large bowl. Add the egg, yogurt, salt, and pepper and stir.

In a separate bowl, combine the flour, cornmeal, and baking powder. Add it to the veggies. Fold in the cheese.

Heat olive oil in a skillet. Form balls of dough and press into a patty, using about 1/8 cup of dough. Add to skillet and cook on both sides (pressing to flat with the back of your spatula so it gets hot and cooked throughout the pancake).