5 ways to make healthy food more appealing to your kids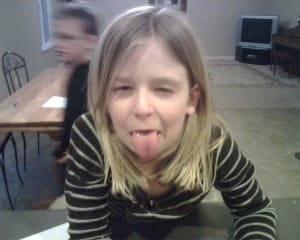 There are other ways than pureeing veggies or spending an hour cutting shapes out of cucumbers.
The most common complaint I get from people is "my kids won't eat healthy food."
At first, my kids wouldn't either. After I spent years letting them eat fruit snacks and hot dogs, broccoli isn't exactly appetizing. It takes time. Here are 5 things that can help along the way though:
Make small modifications.

Replace wheat flour with white flour, black beans for ground beef, or bake something instead of frying it. Small changes to familiar foods is less likely to be met with resistance. Our favorite is to make our own pizza! What kid doesn't like that. I use homemade whole wheat crust, more veggies, and less cheese, it is still gobbled up every time.
Dress it up. Whole wheat pasta, blah. Whole wheat pasta with a TBL of butter and parmesan cheese, DELICIOUS! Raw broccoli and carrots, ho-hum. Broccoli and carrots dipped in ranch, bring it on! As Zonya says, "in small amounts, sugar is the vehicle that helps the healthy stuff go down."

Learn to cook!

Your family will eat it if it tastes good. Did you hate Brussels sprouts as a kid? Chances are, your mom just didn't know how to prepare them! Learn to make healthy food taste good! Then engage the kids in the cooking process. Not only are they going to be more interested in what's been made, but you are setting them up to prepare healthy food for their future families too!

Don't serve adult size portions

. I hate to say it, but my husband is the worst about this. He will PILE it on the kids plates and then expect them to eat it all. Nothing is more intimidating than a 12 inch plate full of salad to a 4 year old. 1/2 cup of salad may be plenty for little stomachs. And when you realize you gave them too much to eat, don't make them "finish it off".

Make sure they are hungry.

How good would an apple taste after you just walked out of an All You Can Eat Buffet? Now how good would an apple taste after you hadn't eaten for 24 hours. Probably would be the most delicious apple you ever tasted! With your kids… they aren't going to love your asparagus if they snacked on pretzels all afternoon. But it may taste pretty great if they hadn't eaten since lunch.
Bottom line is to make some efforts to feed your kids better! If something doesn't work, don't give up so easily. The quality of your precious families life depends on it.
Related posts: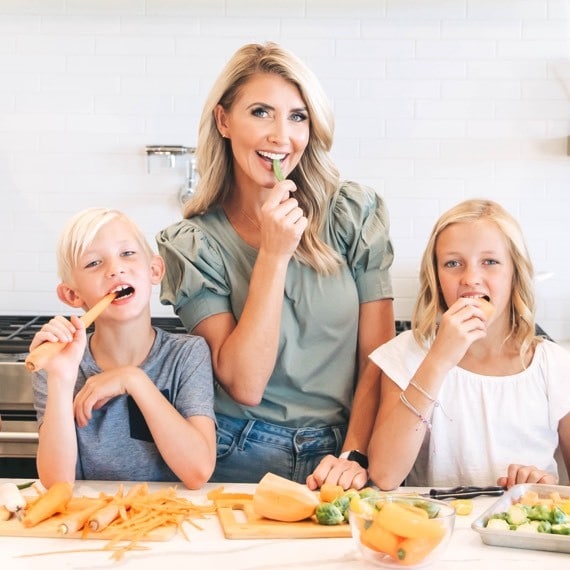 Natalie Monson
I'm a registered dietitian, mom of 4, avid lover of food and strong promoter of healthy habits. Here you will find lots of delicious recipes full of fruits and veggies, tips for getting your kids to eat better and become intuitive eaters and lots of resources for feeding your family.
Learn More about Natalie