Variety, Variety, Variety. For years the "Produce for Better Health Foundation" at http://www.fruitsandveggiesmorematters.org/, formally known as 5aday, has been teac

hing this. I will quote directly from their literature:"Eating fruits and veggies in a variety of colors–red, dark green, yellow, blue, purple, white and orange–provides the broadest range of nutrients. And color is a great way to engage kids–from filling the shopping cart with a spectrum of colorful fruits and vegetables to making sure there's a rainbow on their plate!"
If you have kids like Kristie's who eat all the apple's out of the fruit basket the first day, it's a good opportunity to teach them about variety . "You had a green apple today, so maybe try a yellow banana if your still hungry." That's if you can catch them before they take the first bite. You can't really put it back after that.
Each color in produce boasts specific nutrients related to that color. For example
Red
Dark Green/Green
Yellow/orange
Blue/Purple
White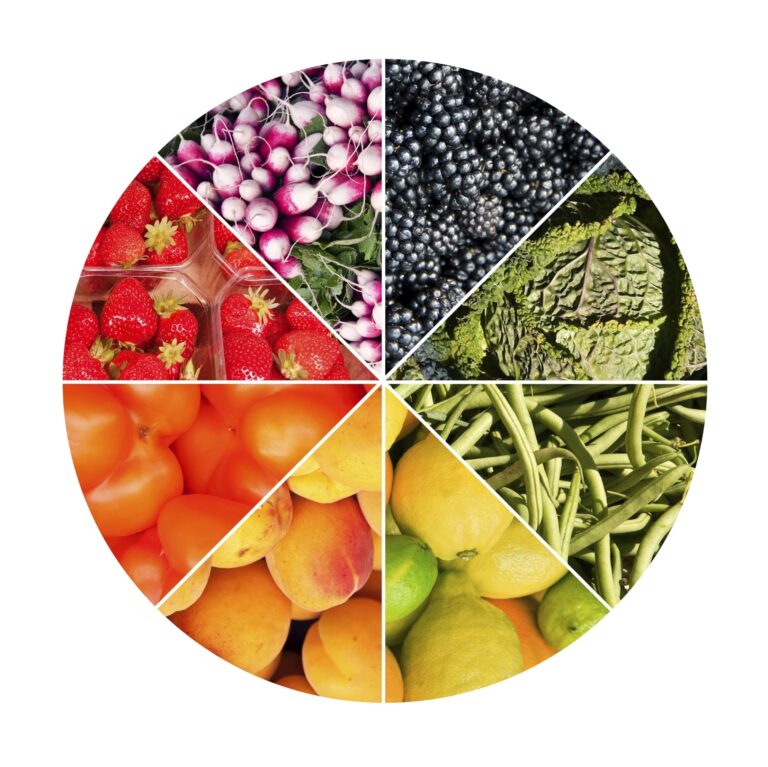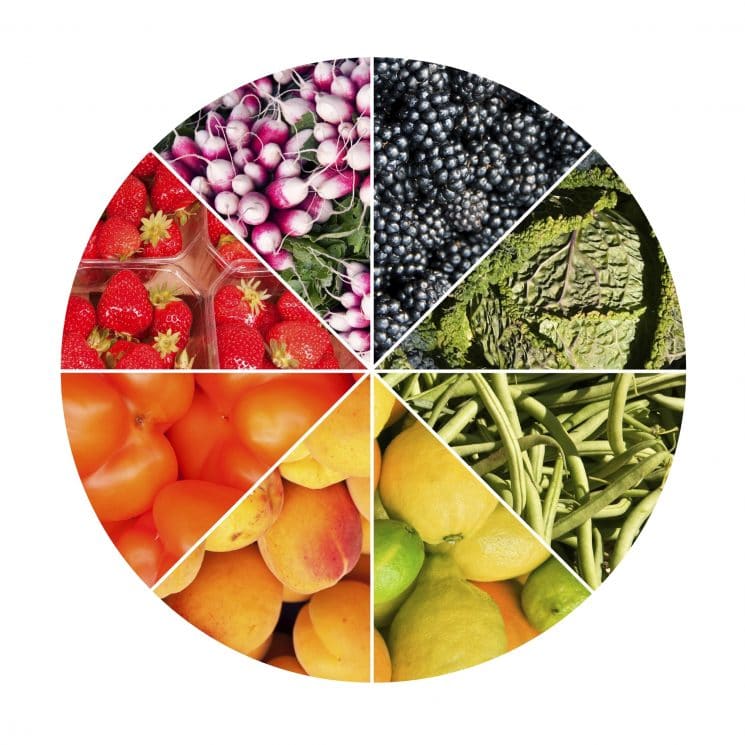 So will the kids go for this? You can see why we need to eat a variety because they all have something different to offer. My kids like to keep track of things and there are some fun trackers like the one pictured above through 5aday (I still don't know how to link to the actual products). My daughter has her tracker in her room to check with when she get's hungry to make sure she get's a variety. Other ideas are let them get creative and make faces with chopped up peices of different fruits and vegetables. And lastly YOU need to get creative and make mealtime more colorful.
My biggest challenge is to keep a variety of fruits and vegetables on hand. I tend to buy the same things each time I'm at the grocery store, and I only buy fresh produce in season, since I"m not about to pay 1.99 for a pound of grapes. So the reason my kids are not getting a variety is not their fault. It's mine. I will decide to spend more time in the produce section and when something is in season, perhaps freeze, dry, or whatever I need to do, so we can eat it all year.
So kids, you get a pass this time, and I'll take the blame for a lack of variety in our house.
Day 4-Dress it Up
Day 5-Enlist the Forces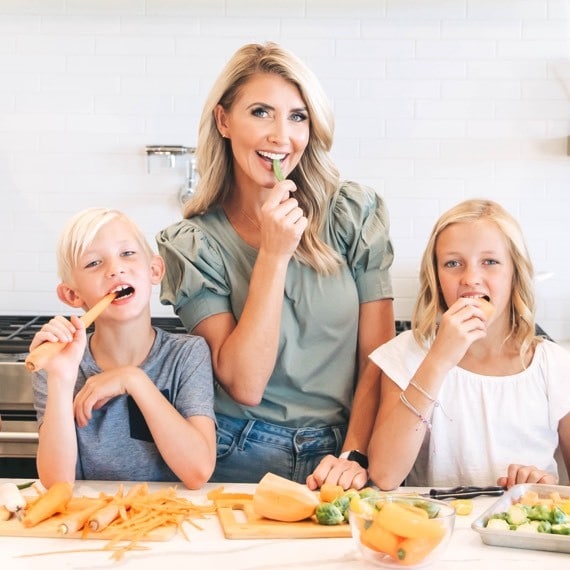 Natalie Monson
I'm a registered dietitian, mom of 4, avid lover of food and strong promoter of healthy habits. Here you will find lots of delicious recipes full of fruits and veggies, tips for getting your kids to eat better and become intuitive eaters and lots of resources for feeding your family.
Learn More about Natalie