20 Simple Summer Chores for Kids
Planning a low-key summer? Add some structure and learning to those long hot days with these 30 simple summer chores for kids.
Balance work and fun! Get your kids outside with these 31 Outdoor Play Ideas.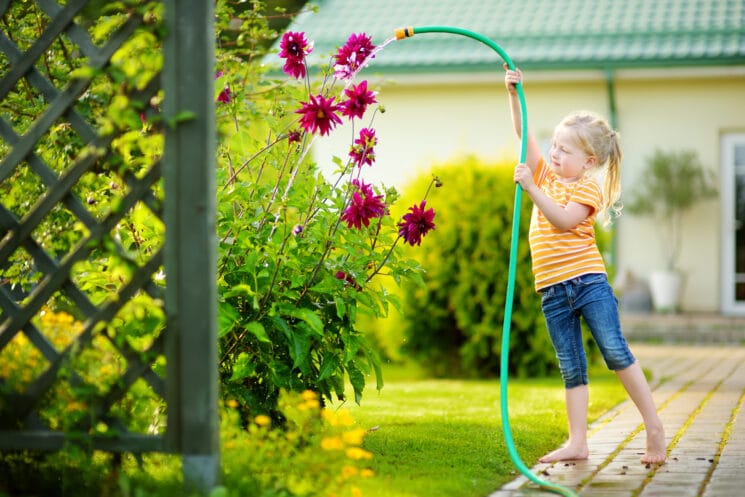 When summer comes, your kids' majorly-structured days can suddenly feel wide open. And while you prepare to bask in the glow of fewer responsibilities, you might also want to use this time to implement a new habit with your kids, big and small: daily summer chores.
Chores Help Kids Learn and Grow
If your child seems to whine and complain endlessly about chore time, you might wonder if the effort to implement chores is really worth it. But it is!
Kids gain so much in social and emotional development from doing chores, including…
self-esteem
independence
executive functioning (how to follow through with a task)
connection to family well being
problem-solving skills
Research also shows that kids who complete chores at home experience lifelong benefits like better academic and career performance, and even more happiness!
Best of all, chores don't have to compete with a get-up-and-go lifestyle. If you're the kind of parent who feels overwhelmed about planning activities and managing your kids schedules this summer, you can totally let go of that mentality and get back to basics with this simple list of summer chores. Here they are.
20 Simple Summer Chores
Mow the lawn
Weed the gardens
Care for family pets
Empty and load the dishwasher
Set and clear the table
Fold and put away laundry
Pick up toys and games
Vacuum or sweep the floor
Prepare a salad or simple side for dinner
Wash the car
Make your bed
Wipe down outdoor furniture
Water flower gardens
Take out the trash
Sort/take out recycling
Wipe down counter tops
Bring in the mail
Take out the compost pot
Dust
Wipe down mirrors and windows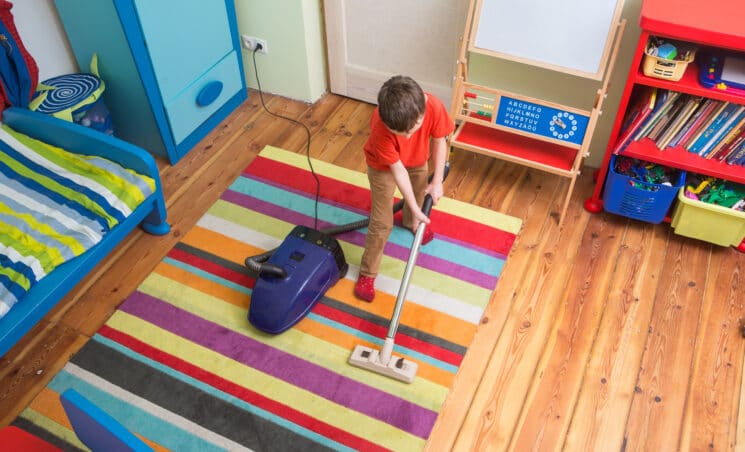 What's a Good System for Enforcing Summer Chores? Make it a Daily Habit.
How you handle summer chores will vary a lot depending on your lifestyle and your kids' ages. Even so, making chores a daily habit should be part of your strategy. Even if your kids do just one small chore each day, they'll start to internalize their chore as part of their daily routine. (With any luck, this means less complaining!)
Chores might be tied to the time of day (like making your bed or setting the table for dinner) or they might crop up unexpectedly, when you or your kids notice something that needs to be done around the house.
Typical kids ages 5 and under can complete one chore a day, and kids 6 and over can reasonably do two or more chores. (Remember, these activities don't have to be long or involved.)
Finally, try to stay positive about chores, and your kids will be more likely to approach their chore with positivity, too. (Some kids LOVE to vacuum, or spray water from a spray bottle. Don't squash their enthusiasm!)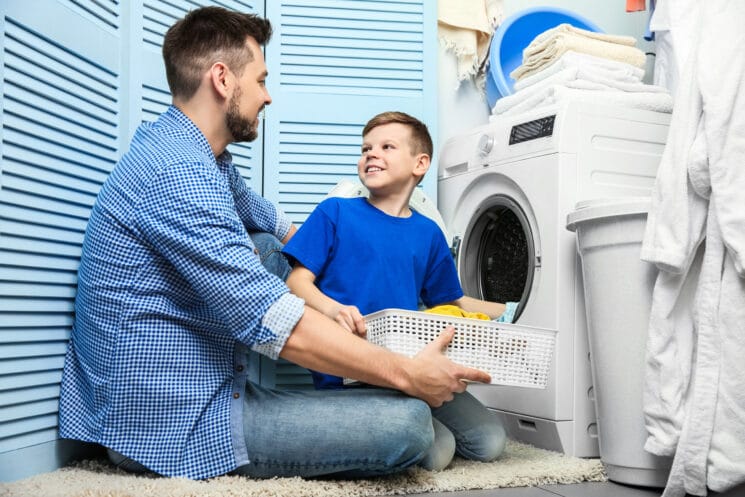 Should You Pay Your Kids to Do Chores?
Paying kids to complete chores might be a popular system, but experts say it instills the wrong lesson in our kids. For one thing, kids might refuse to do chores when they don't need money! More importantly, paying for chores makes contributing to the household about money, rather than about doing your share. It can also lessen the sense of pride and accomplishment kids feel after helping out.
All this doesn't mean you shouldn't give your kids an allowance (money management is a good learning opportunity, too!) But it's best to treat allowance and chores as separate entities.
More Ideas for a Healthy Summer
30 Kid Friendly Summer Snacks
Packing a Healthy Summer Fun Bag
25 Ideas to Get Your Kids Outside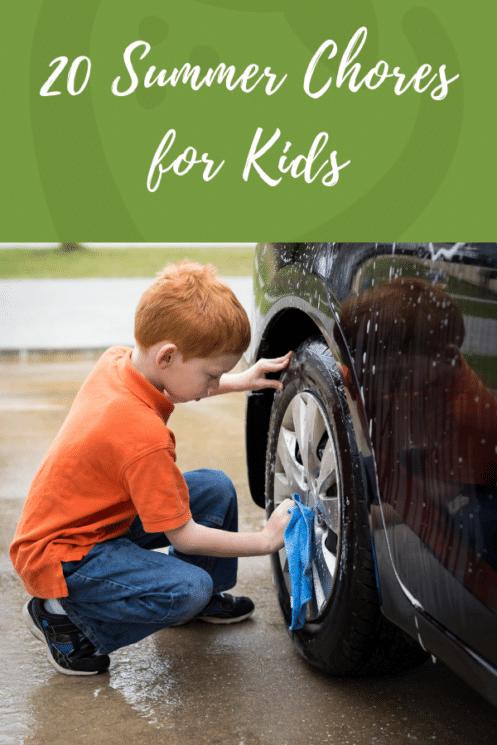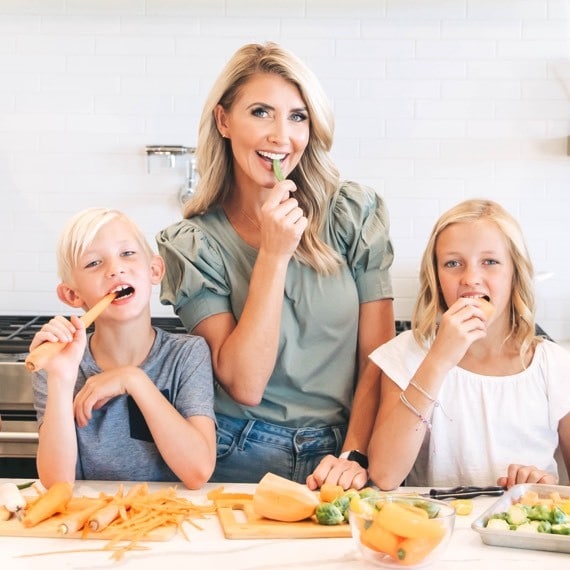 Natalie Monson
I'm a registered dietitian, mom of 4, avid lover of food and strong promoter of healthy habits. Here you will find lots of delicious recipes full of fruits and veggies, tips for getting your kids to eat better and become intuitive eaters and lots of resources for feeding your family.
Learn More about Natalie