As you may recall
This is Erica with Glenda at the rainy day farmers market:
Here is Glenda's valuable information: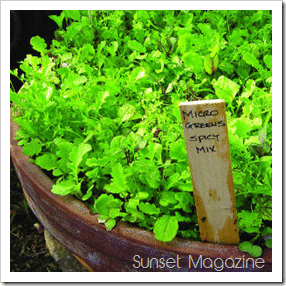 Microgreens
Sprouts the youngest/smallest, are germinated seed which is sprouted, and are consumed whole. Are ready to eat in 2-6 days after soaking.
Microgreens slightly older/larger (about 2-3″ tall). Are ready to eat within a week of planting. Some varieties take longer. They are cut at the soil level at harvest.
Baby Greens or Petite Greens the oldest/largest (3-4″ tall). Are usually ready to eat in 1-2 weeks. They are cut at the soil level at harvest.
Baby lettuce greens
Growing microgreens or baby greens can be grown in a garden, or on a kitchen counter or covered patio table (weather permitting). This is a great way to have a year round garden!
Here's what you'll need to grow microgreens:
Seedling Trays, recycled plastic trays or short pots. Seedling trays are best, but there is nothing wrong with using plastic trays that used to contain some sort of produce you bought. These don't need to have holes in the bottom, as long as you don't overwater.
Organic potting mix, vermiculite and worm castings. Using organic potting mix is best. It doesn't hurt to add some vermiculite to the mix, as it makes for better soil drainage. Some growers swear by adding worm castings to the mix. You can purchase these from garden centers.
Spray Water Bottle or water bottle with small pull up spout. Spray your seeds to keep moist until they sprout, and keep emerging plants from drying out while growing.
How to start your microgreens:
1. Fill seed tray
2. TIP:
Microgreens kit with radish seed
3. Add seeds.
4. Press the seeds lightly into the soil without pressing them under the soil. Use a tamping tool or the back of a spoon. This will help the seeds to set roots.
5. Cover the seeds with soil or paper towel. Soil is best for large seeds. Sprinkle soil over the seeds to keep them covered and moist after watering. For small seeds, use the paper towel by gently placing towel over the entire surface.
6. Water
7. Cover Tray
8. Germinate
Sunflower seeds beginning to grow in seedling tray
9. location with indirect sunlight
10. Harvest and Eat!
You can decide at what point you want to cut your microgreens and eat them. Cut a few once they are a couple of inches high and see how you like the taste. Sunflower greens should be cut before they reach the true leaf stage (before another set of leaves appears in the center of the first leaves) or they might taste bitter. Use clean, sharp kitchen scissors to harvest your microgreens. After harvesting, your greens will keep for 7-10 days in the refrigerator in an airtight container.
Pea shoots ready for harvest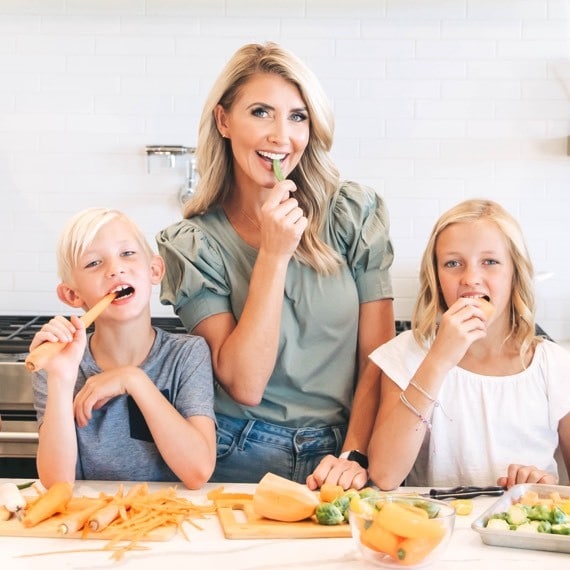 Natalie Monson
I'm a registered dietitian, mom of 4, avid lover of food and strong promoter of healthy habits. Here you will find lots of delicious recipes full of fruits and veggies, tips for getting your kids to eat better and become intuitive eaters and lots of resources for feeding your family.
Learn More about Natalie