20 Wholesome Finger Foods For Baby
No bland baby food mash here! These 20 finger foods are full of fruits, veggies, color, and flavor. So you can give your little one experience with real food right from the start.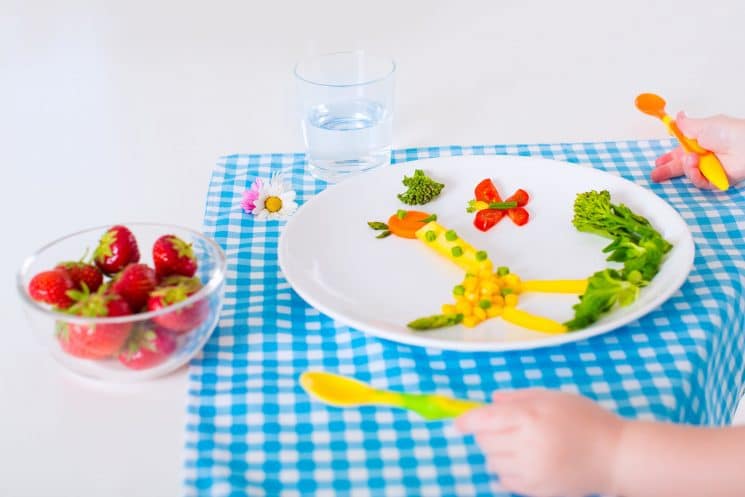 My third baby is five months-old now, which means that in three or four short weeks, he'll begin the journey of learning to eat solid foods. Because he's my third, I'm anxious (in a good way) to get going, and not nervous like I was with my first two. He's already showing interest in eating by reaching out for foods and wanting to take part in mealtimes. He's also well on his way to holding himself up, which is a sign of readiness too.
Although tempted to start him early, I'm trying to be patient. I know that I want to feed him finger foods right from the start (a method of introducing solids called baby-led weaning), and babies aren't developmentally ready to feed themselves until around six months of age.
The more variety in texture and flavour that you introduce early-on (as early as six months!), the more likely your child will grow to love a variety of foods and develop a wide palate. With this in mind, don't be afraid to add things like garlic, ginger, herbs, and even small amounts of some mild spices (such as mild curry) to naturally season your baby's food. But babies do not need a lot of added flavour, and they should not be having any added sodium (salt) or sugar–it's important that they learn to love the natural flavours of foods, not to mention that their little kidneys aren't equipped to handle these additives.
I've compiled 20 of our favourite baby-friendly finger foods that are great for the whole family. I hope you and your baby enjoy them as much as we have (and will again soon!).
These are perfect when cut up into small pieces. Really quick to whip up and toddlers love them!
2. Watermelon Cubes
Sweet, delicious watermelon is the perfect finger food. It is easy to chew for those toddlers who don't have many teeth yet. We have a really great method for cutting watermelon for you!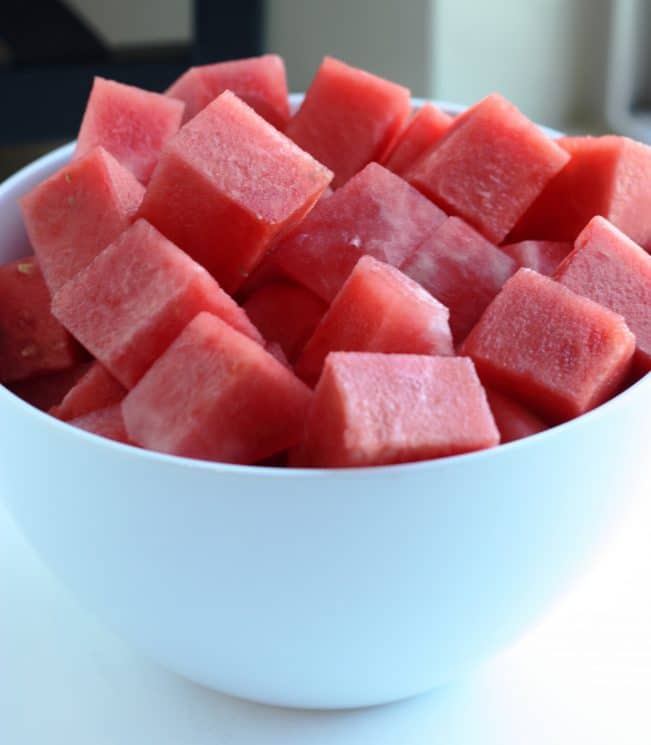 3. Mini egg muffins
These are the perfect protein filled finger food! To make:
Whisk 6 eggs together with a bit of water, whole milk or breastmilk and add grated zucchini, grated carrot and grated cheese (amounts up to you).
Fill greased mini muffin tin with the mixture and cook in a preheated oven (375F) for 20 minutes.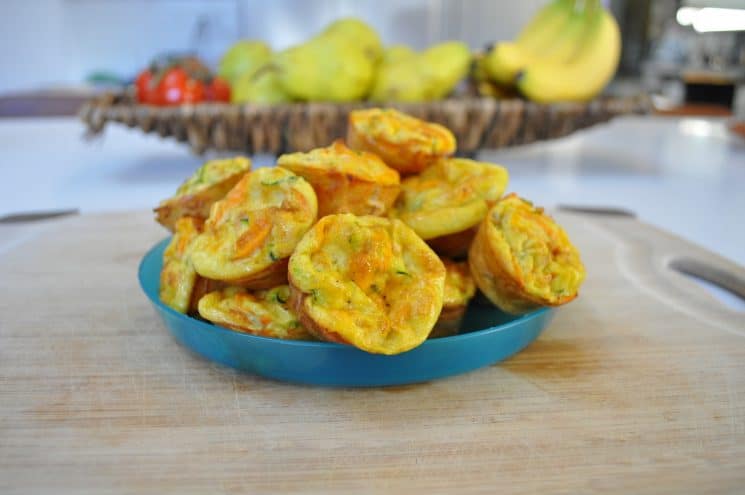 This is a perfect finger food for toddlers – once they have a bite, they will definitely be asking for more! They probably won't even realize they are eating cauliflower!
4. Yummy Tuna Cakes
To make:
Mix a can of flaked light tuna with an egg, 1 tsp of garlic powder, 1/3 cup grated cheddar cheese, a couple of chopped mushrooms, 1/4 cup grated carrot and some panko bread crumbs in a medium-sized bowl.
Add a teaspoon butter or olive oil to a large pan over medium heat.
Form little "cakes" out of the tuna mixture and place gently in the heated pan.
Flip when golden brown.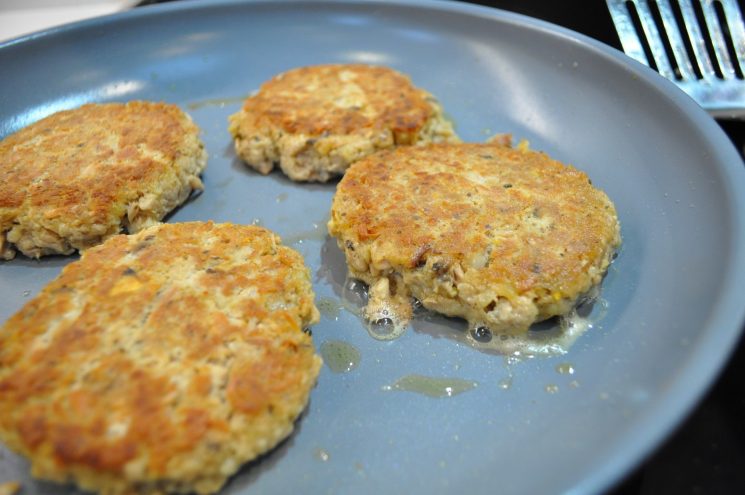 5. Toddler Friendly Turkey Meatballs
To Make:
Combine one pound of ground turkey with two eggs, one cup of grated veggies of choice, 1/2 cup rolled oats, 1 tsp of garlic, and a bit of olive oil.
Blend well with hands and then roll into small meatballs.
Place on a lined baking sheet and bake at 400F for about 12 minutes or until internal temperature is 170F.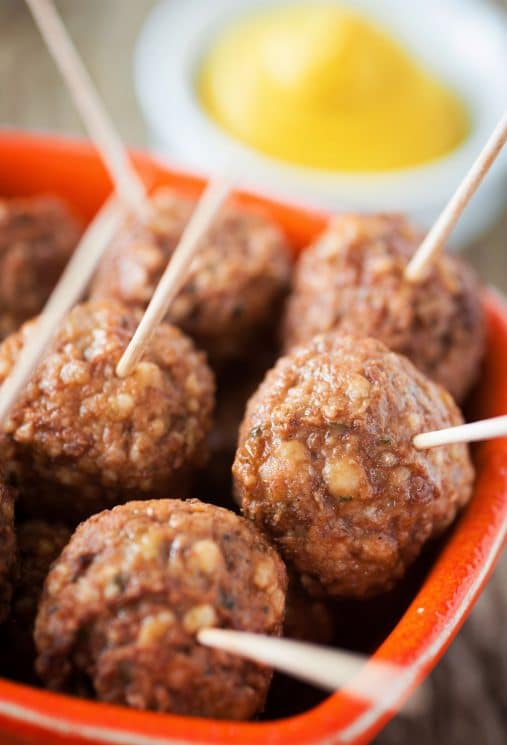 6. Sliced ripe pear
Pears are an excellent source of fibre, vitamin C and potassium, and they make for a great baby-friendly finger food! I leave the skin on because I find that my babies can more easily grasp onto it, but can definitely slice the skin off if you'd prefer.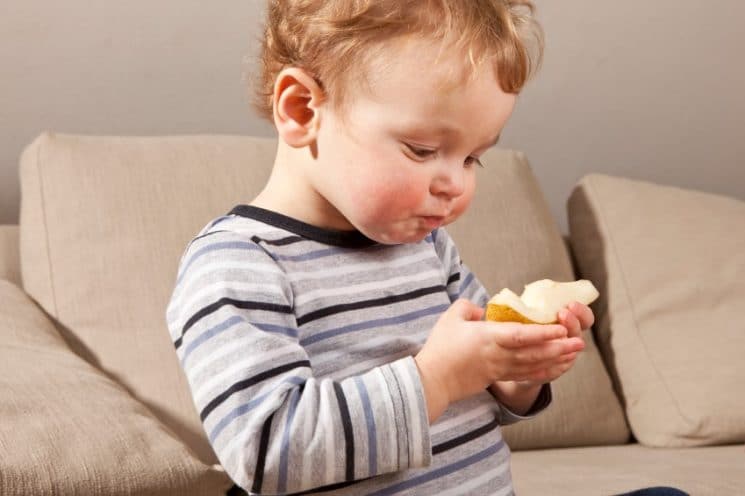 7. Toddler Friendly Energy Bites
To Make:
Combine any natural nut or seed butter (about 1/2 cup) with 3/4 cup pulsed dates (soak dates in water first and then pulse in a food processor until they're in soft small pieces), 2 tbsp chia seeds, and 2/3 cup rolled oats.
As an option, you can add a bit of unsweetened cocoa powder too.
Mix ingredients well and form into small balls.
Place on a lined baking sheet and chill for 10 minutes before serving.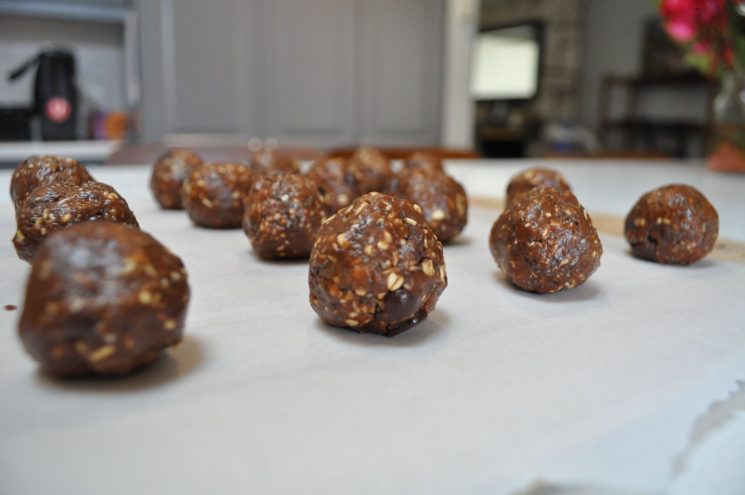 8. Peanut Butter and Banana Crackerwiches
Spread natural peanut butter on whole grain crackers (that are free of added salt and sugar) and top with sliced banana.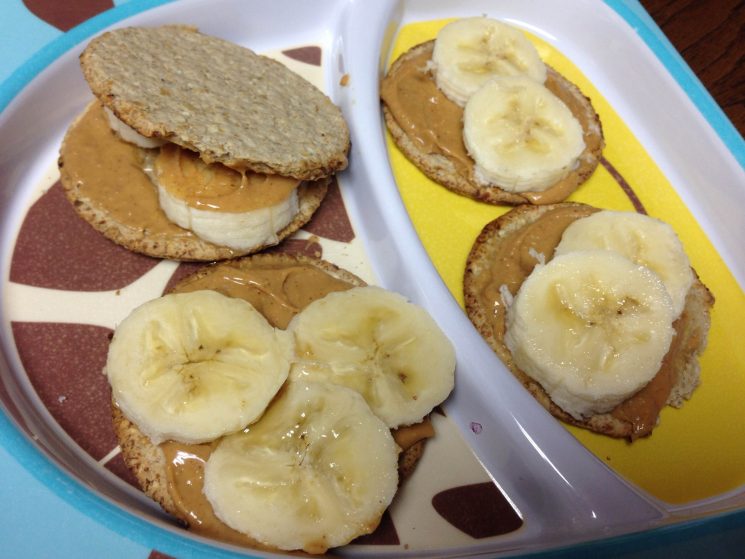 Combine plain natural full-fat greek yogurt with a bit of natural nut or seed butter and sprinkle with cinnamon. Spread this on top of a whole grain tortilla and top with soft fruits such as raspberries, banana slices or blueberries. Wrap as you would a sushi roll and cut into bite-size "sushi pieces" for your baby. Or we have a yummy recipe for apple sushi.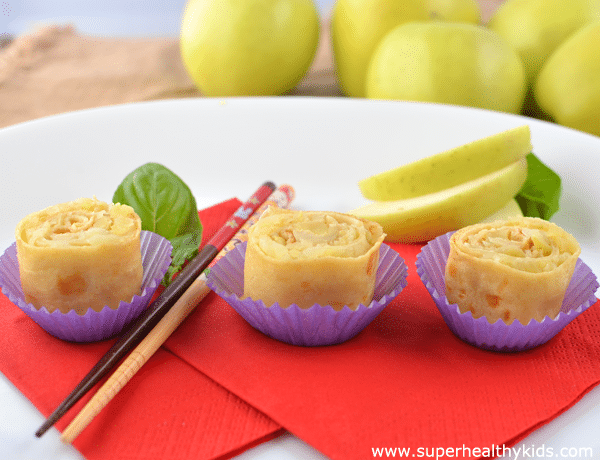 10. Apple Cinnamon Oatmeal Cups
These are packed with nutrient dense ingredients and are easy to grab and go!
To make:
Combine 2 cups of rolled oats, 1 tsp cinnamon, 1 tsp baking powder, and a dash of salt in a large bowl.
In another bowl mix together 3 large ripe mashed bananas, 3 peeled and grated apples, 1 cup full fat plain yogurt, 2 tbsp butter, and 2 tsp vanilla.
Mix the wet and dry ingredients together and transfer mixture to greased muffin tins.
Bake at 375F until golden brown on top.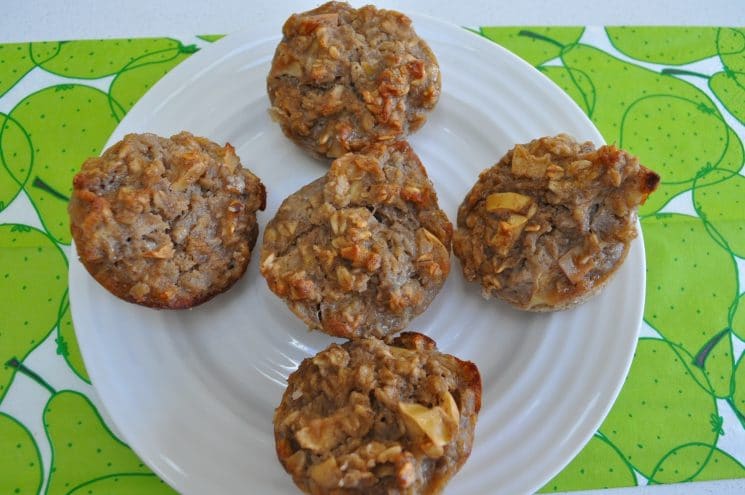 Squash has an amazing smooth and creamy texture and a naturally sweet taste. This roasted honey roasted squash is a delicious finger food. Just sure your baby is one before you give them honey.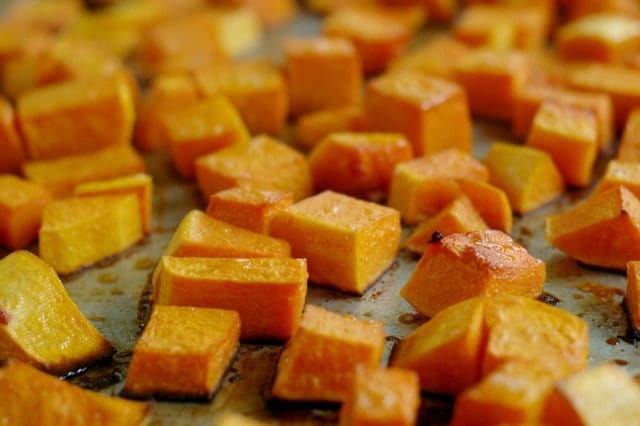 Homemade crackers are typically much softer than what you can buy in the store. These animal crackers are almost like a teething biscuit that they can chew on. And you know all the ingredients going into these to give your baby the best!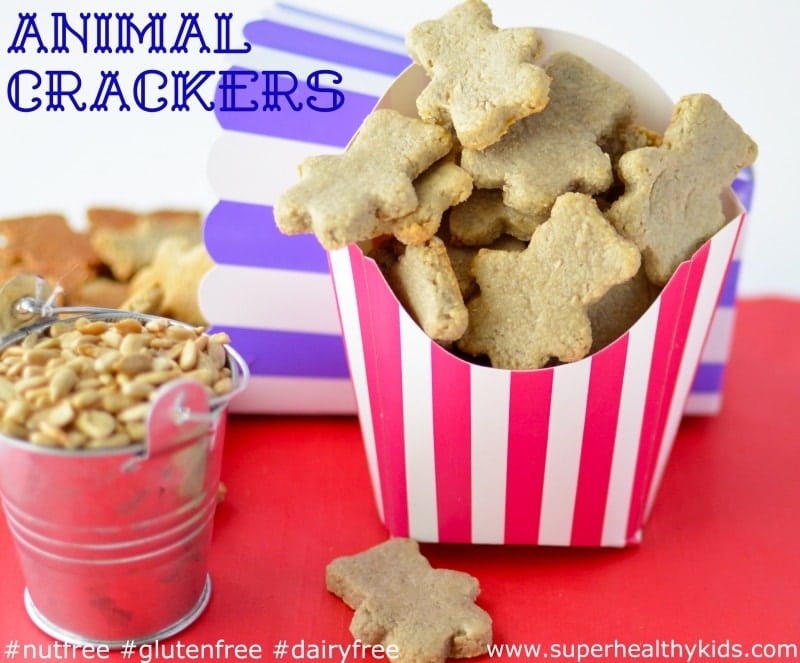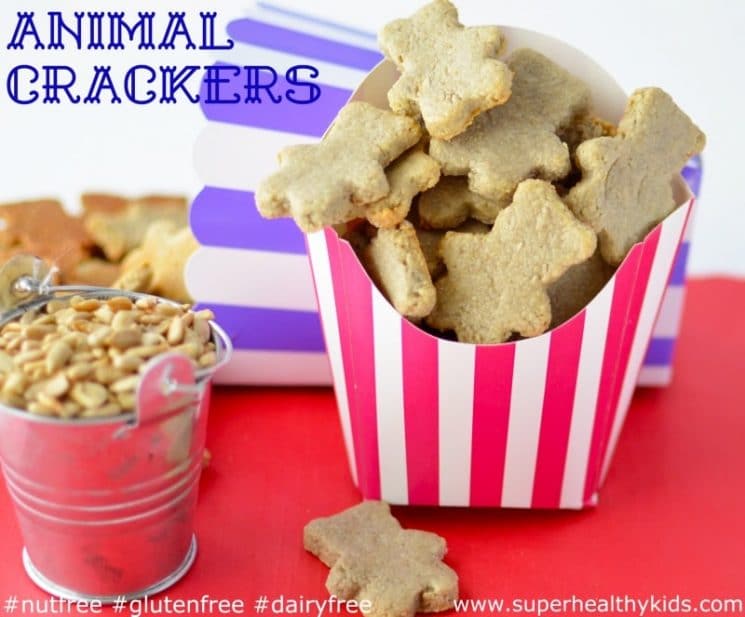 13. Cooked Beans or Lentils
These are packed with protein and iron which are great for your growing and busy baby or toddler. They are soft and easy to eat and kids love to pick them up one by one with their tiny fingers!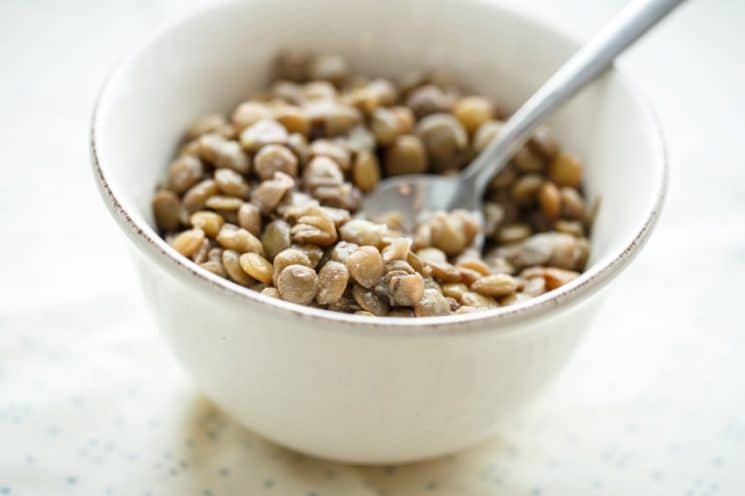 14. Cooked Shredded Chicken
If you've roasted or barbecued a chicken, your baby will love eating the tender shredded pieces of thigh after you've removed the skin (no need to season).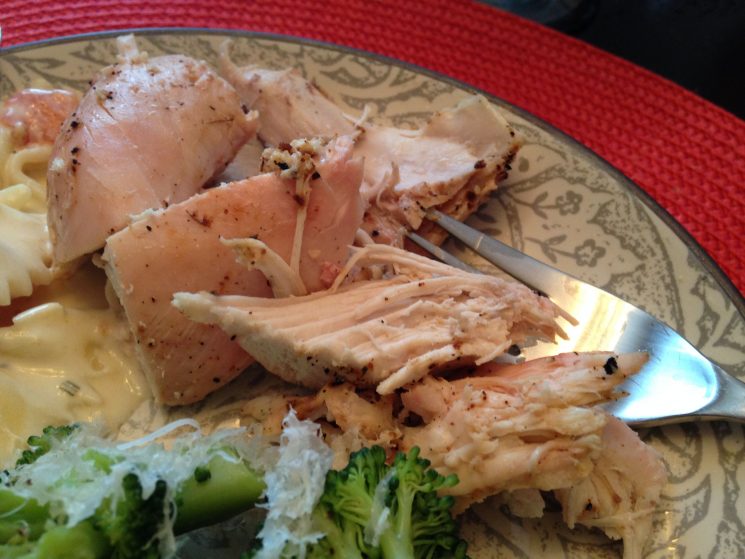 Cheesy Broccoli bites are a great way to get the recommended amount of vitamin K and vitamin C. If your baby isn't keen on broccoli yet, making these little cheesy bites might be just the dish that turns them!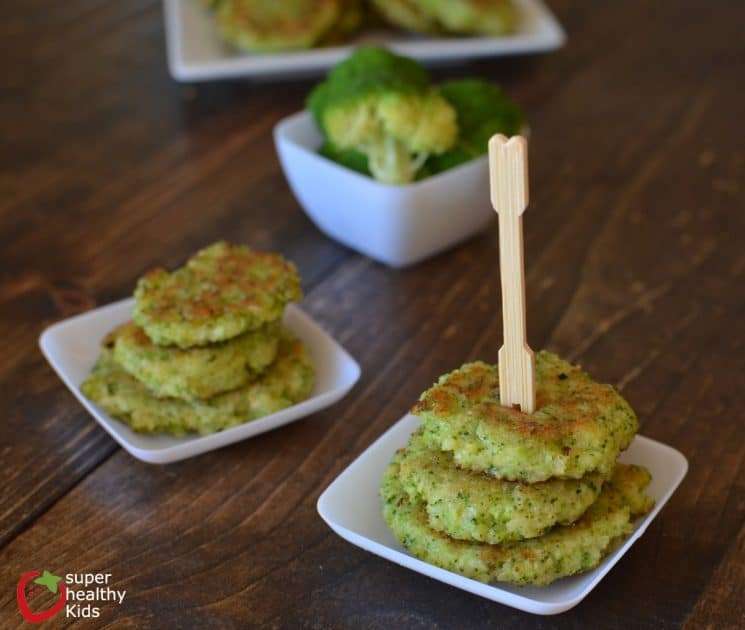 16. Grilled peaches
To Make:
Slice a fresh peach and brush with melted butter.
Place on the grill over medium heat and turn when grill marks appear (continue to brush with butter as you grill).
Allow to cool and serve.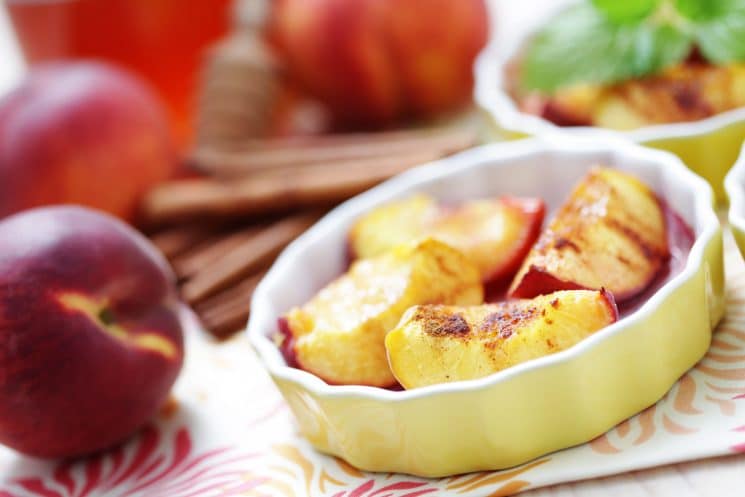 Make french toast with whole grain bread, whisked egg and a bit of vanilla. Once cooked, allow to cool and cut into baby-friendly strips. Serve with small soft fresh fruit pieces and whole milk yogurt.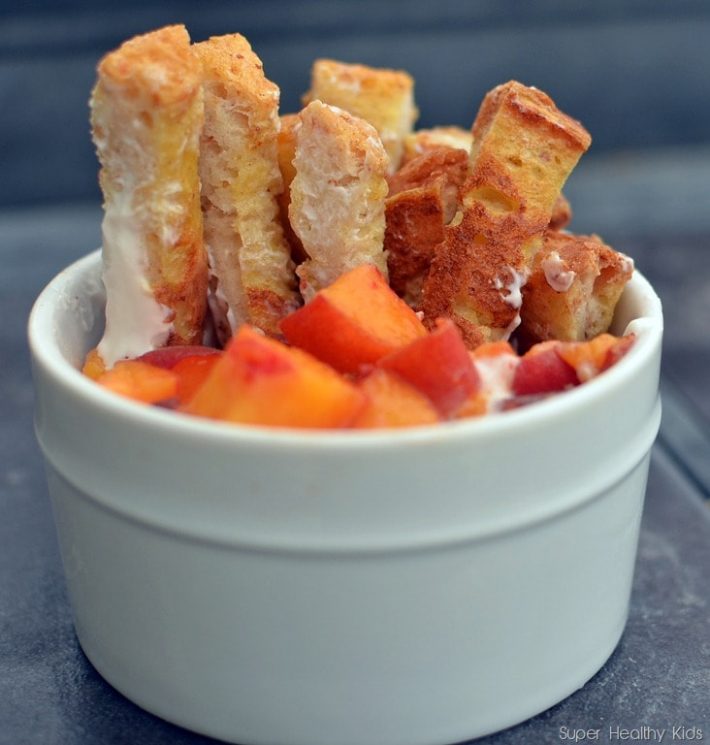 18. Scrambled eggs
Eggs make a great finger food for your little one. Scramble them up in a pan or hard boil them and slice into baby size cubes.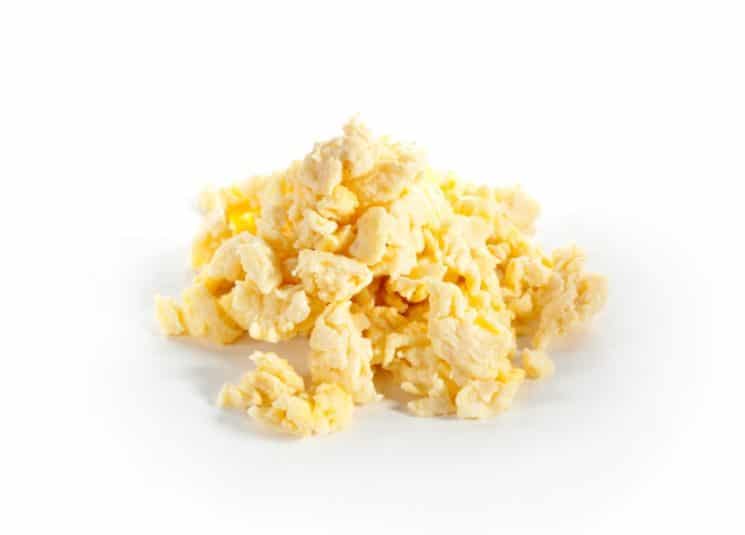 Steamed zucchini is extra soft and sprinkled with a little cheese is a great finger food for your baby to pick up and eat. Makes a great snack or a meal!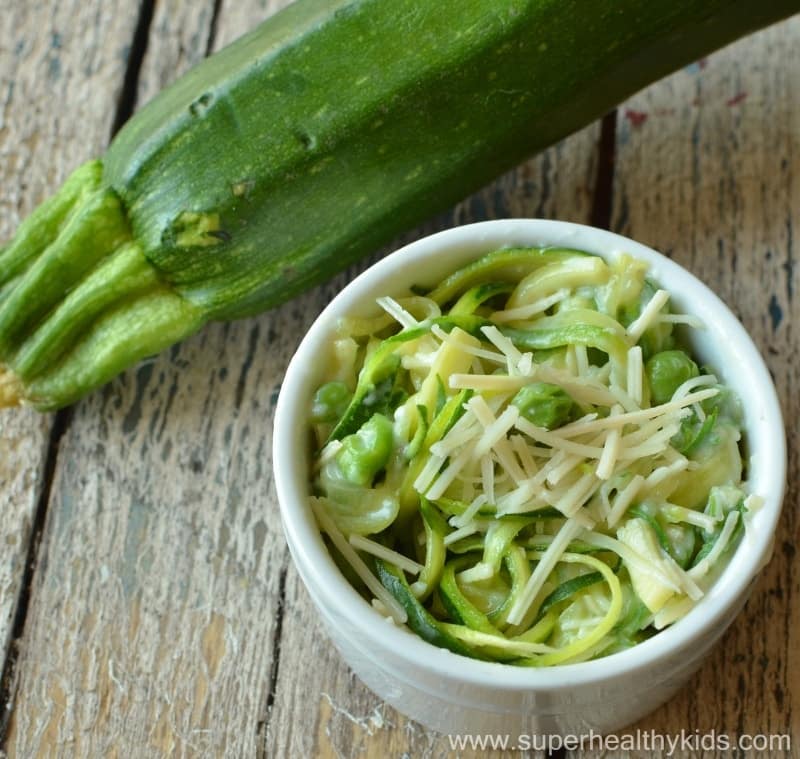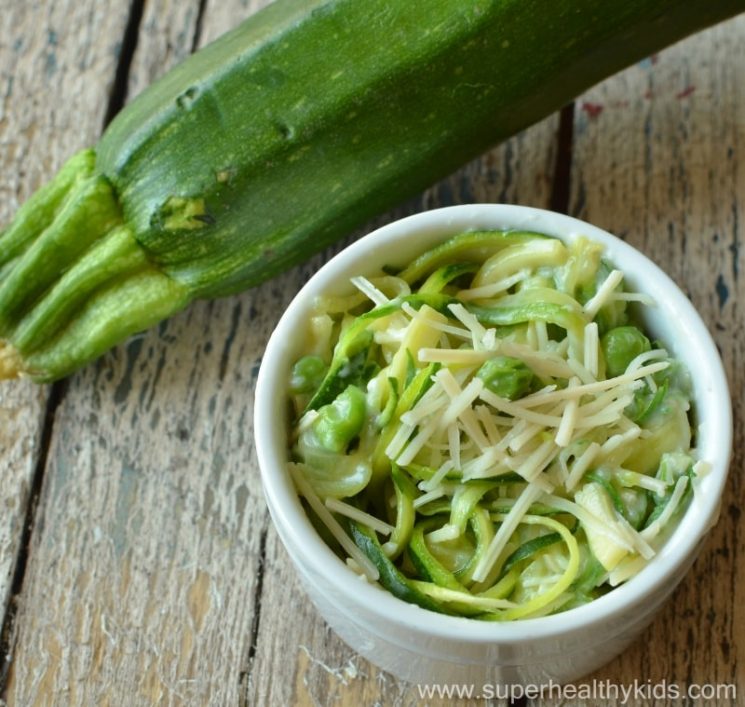 20. Frozen or Steamed Green Peas
Perfect for little fingers and a great way to add nutrition into their diet. If your baby is teething, the cool temperature of a frozen pea will feel so good on their aching gums!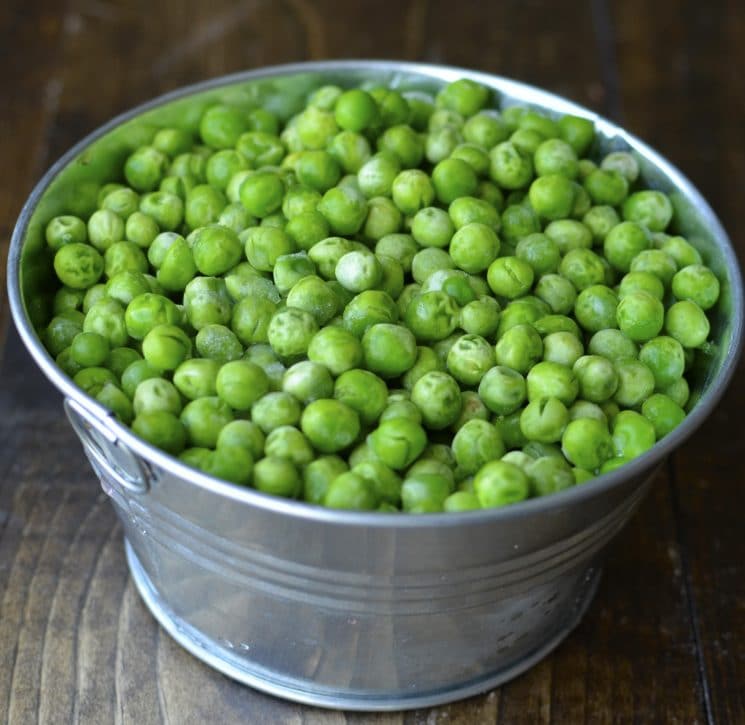 ---
For more nutrition and recipe ideas for your baby, toddler or child, visit my Facebook page where I post free information daily!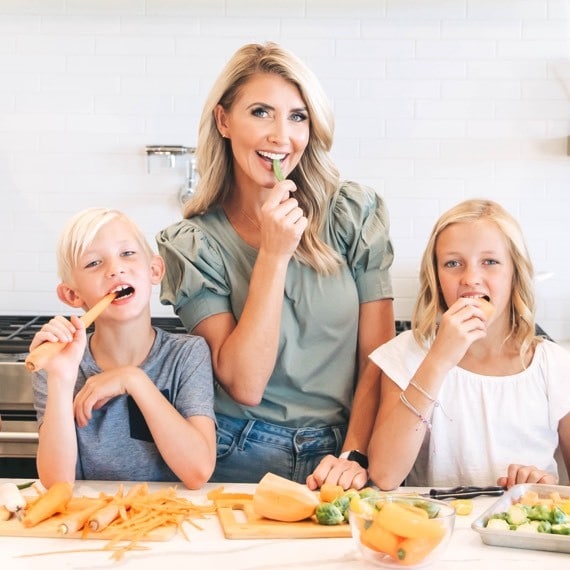 Natalie Monson
I'm a registered dietitian, mom of 4, avid lover of food and strong promoter of healthy habits. Here you will find lots of delicious recipes full of fruits and veggies, tips for getting your kids to eat better and become intuitive eaters and lots of resources for feeding your family.
Learn More about Natalie