Salads Designed with Kids in Mind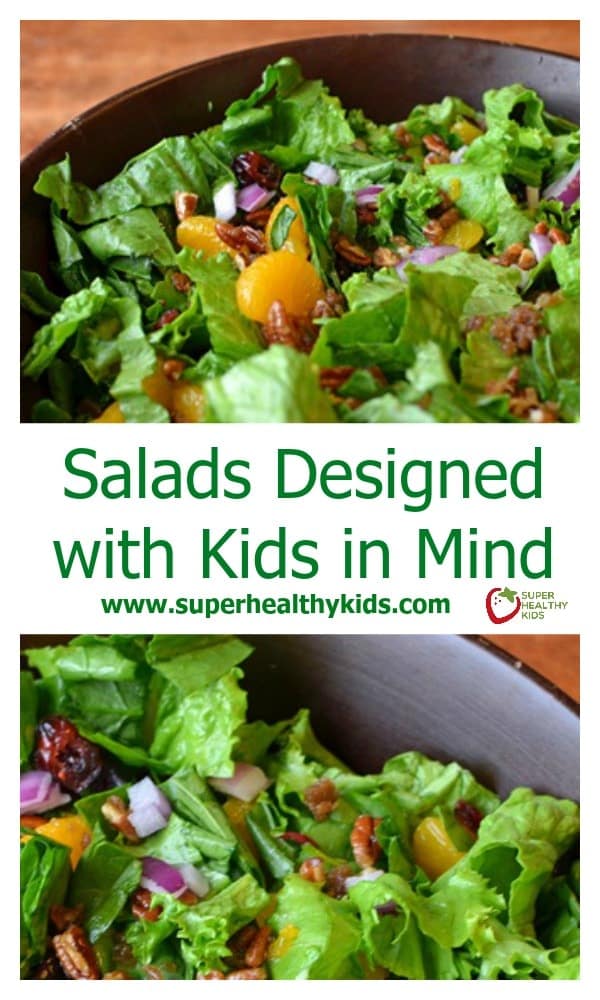 It has literally taken my kids a million years to decide that salad for dinner is pretty tasty! However, I've actually had a hard time finding my own salad recipes on my blog! So, there is a new category in town- Salads and Vegetable Side dishes! After my sister wakes up this morning (because she does all my tech stuff on the blog) it will also have it's own recipe page.
The recipe I'm always looking for is our Spinach Poppy Seed Salad. But it's buried in some old files, split between two, that don't feed into the blog categories or recipe pages. But this salad is one of my favorites and most kids will eat it, so I'm always looking for it. I even had a ten year old neighbor a few years back that would actually ask me if we had any of this salad that he could eat. Most kids are asking for my string cheese or pretzels.. ha ha. Not this kid. Spinach Salad! So, I took a picture of this one that we made yesterday and took to our Thanksgiving dinner at my in-laws.
Our recipe for Spinach Poppy Seed Salad
1 bunch romaine lettuce, washed and chopped
1 bunch spinach leaves, washed and chopped
1 bunch green leaf lettuce, washed and chopped
2 cans mandarin oranges, drained
1/2 cup dried cranberries or pomegranate seeds
1/2 red onion, chopped
5 ounces pecans (plain. Optional way to include pecans is roasted with 1/4 cup butter and 1/4 cup brown sugar. Baked in oven at 400 degrees for 8 minutes (or until butter and brown sugar begins to brown. I'm not saying that is healthy, but it really turns this salad from great to AMAZING!)
Dressing
1/2 cup oil
1/4 cup sugar
1/4 cup apple cider vinegar
1/2 tablespoon dry mustard
1/4 teaspoon salt
1 tablespoon poppy seeds
Pour dressing over entire salad just before serving.
There are so many amazing salads beyond a Chef's Salad, that I think kids will totally go for. So, along with more vegetable recipes, I'm going to start posting a lot more salads that get a thumbs up from my family!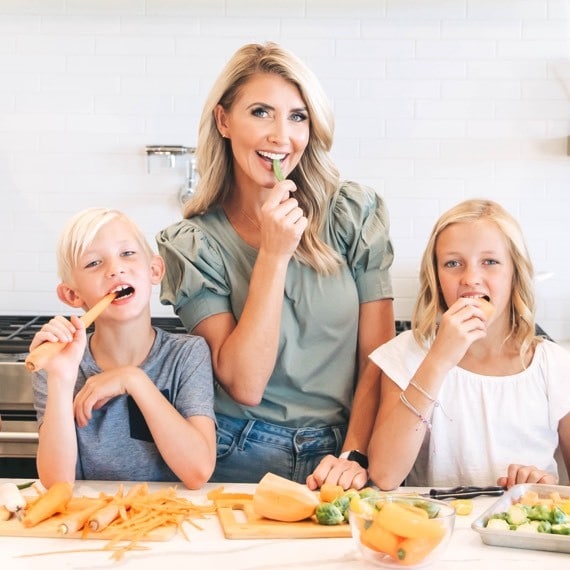 Natalie Monson
I'm a registered dietitian, mom of 4, avid lover of food and strong promoter of healthy habits. Here you will find lots of delicious recipes full of fruits and veggies, tips for getting your kids to eat better and become intuitive eaters and lots of resources for feeding your family.
Learn More about Natalie