A salad dressing can make or break a salad for my kids!  Put ranch on lettuce, and it's almost a home run every time! But there are so many more possibilities, and so many more dressings that will cause a picky eater to inhale their greens!  This is exactly what our cream orange salad dressing is for- the major increase in consumption of greens for those kids!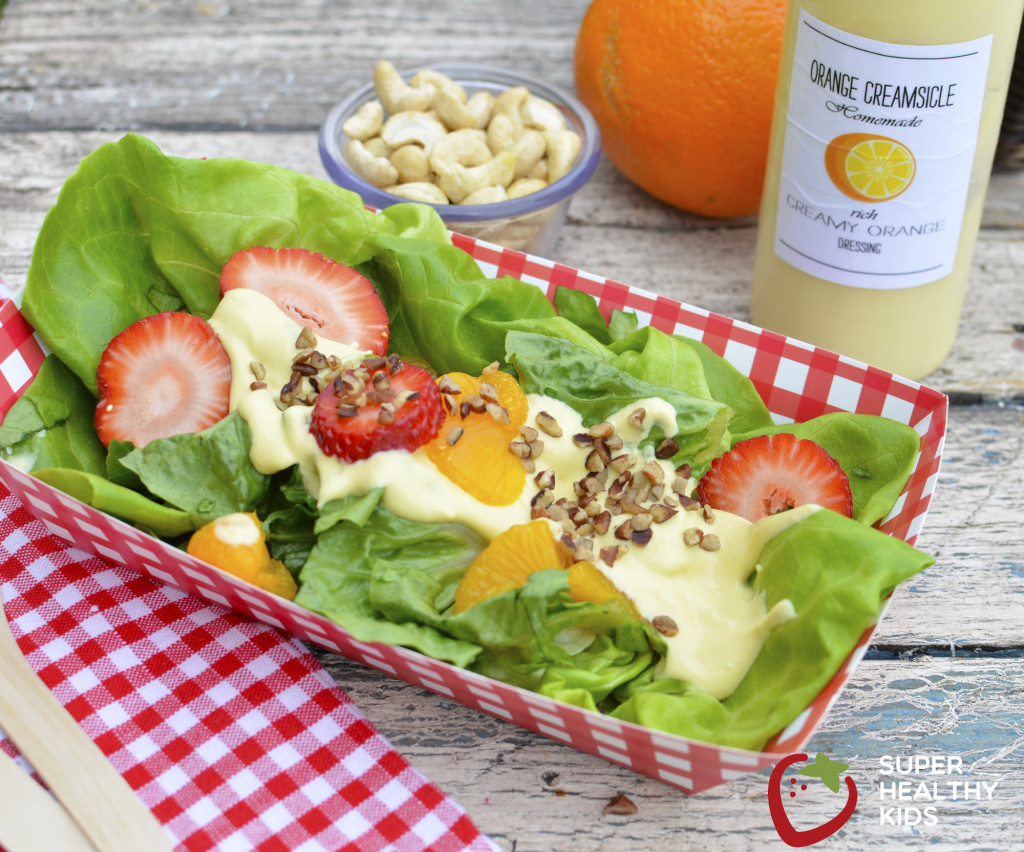 One cup of leafy greens has as much vitamin K as you need in an entire day!  They are also a great source of carotenoids, and like carrots, can promote vision health.  Leafy greens are also a great source of vitamin B.  We need daily consumption of Vitamin B, as excess of this vitamin does not store. We need to eat some daily.
So, how do we get our kids to consume leafy greens? We make them delicious!  This dressing has been our second favorite next to ranch!  It's so creamy, and we pretty much put it on every fruit or vegetable we can get our hands on!
There are only two ingredients in this dressing, and both are SUPER HEALTHY!!  We blended up raw cashews and oranges, until very smooth.  This is a dressing, so you can't leave it with any chunks! Get it blended as smooth as your blender can take it.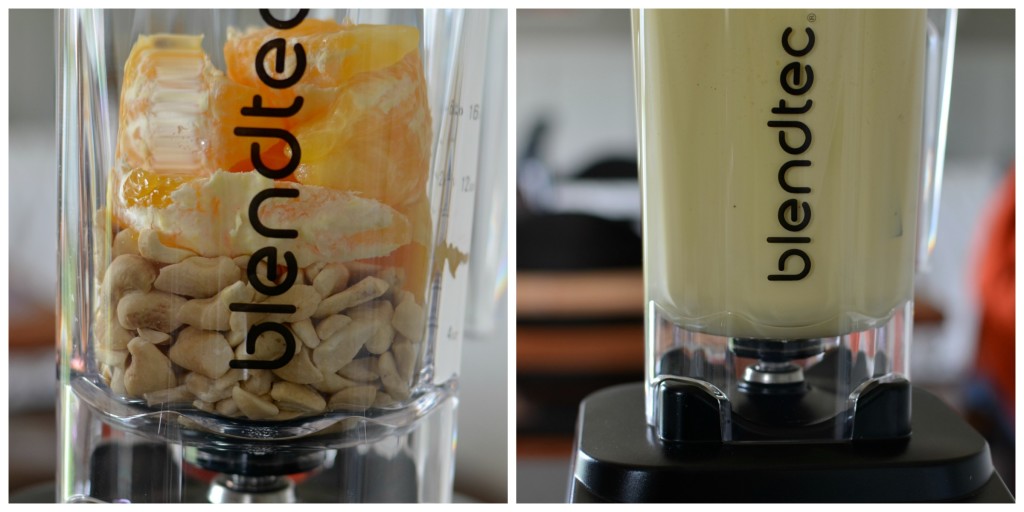 Once blended, we poured our dressing into a squeeze bottle.  We use these for a lot of things, but mostly dressings.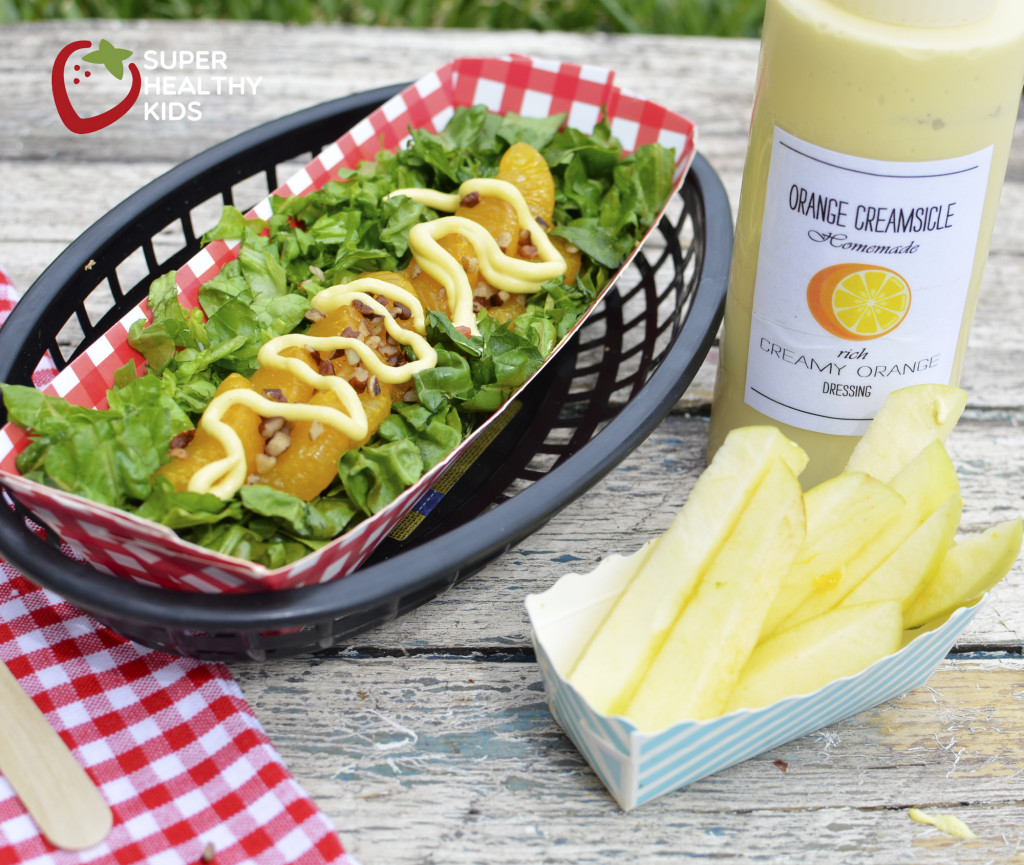 Then, I made silly little label. Most of the time, we just write with a marker on the side of the bottle, but if you want a label, you can use this one:
To make this into a dressing, we used enough oranges to thin it out and make it drippy. This was about 3-4 large oranges to 1 cup of cashews.   To make this a fruit dip, we used 1 orange. This made it thicker, and still tastes great!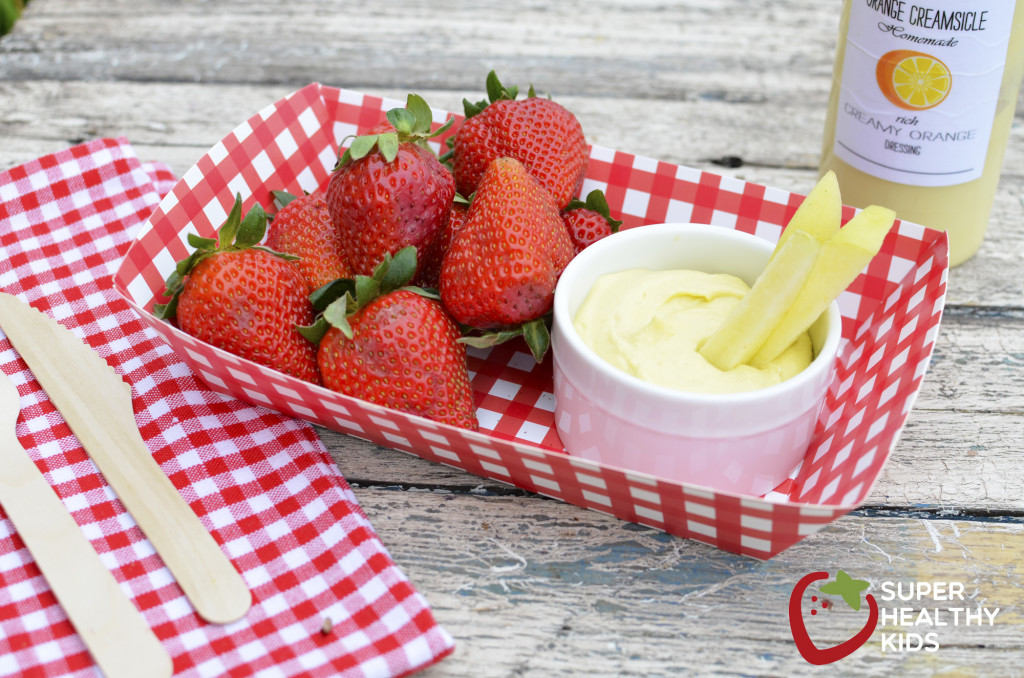 Perhaps the best reason for trying this dressing with your kids, is the vitamins and minerals from the greens they can absorb better into their little bodies when the fats accompany them!  Fat soluble vitamins, A, D, E, and K need fat to be utilized.  The cashews in this dressing are the perfect vehicle for this!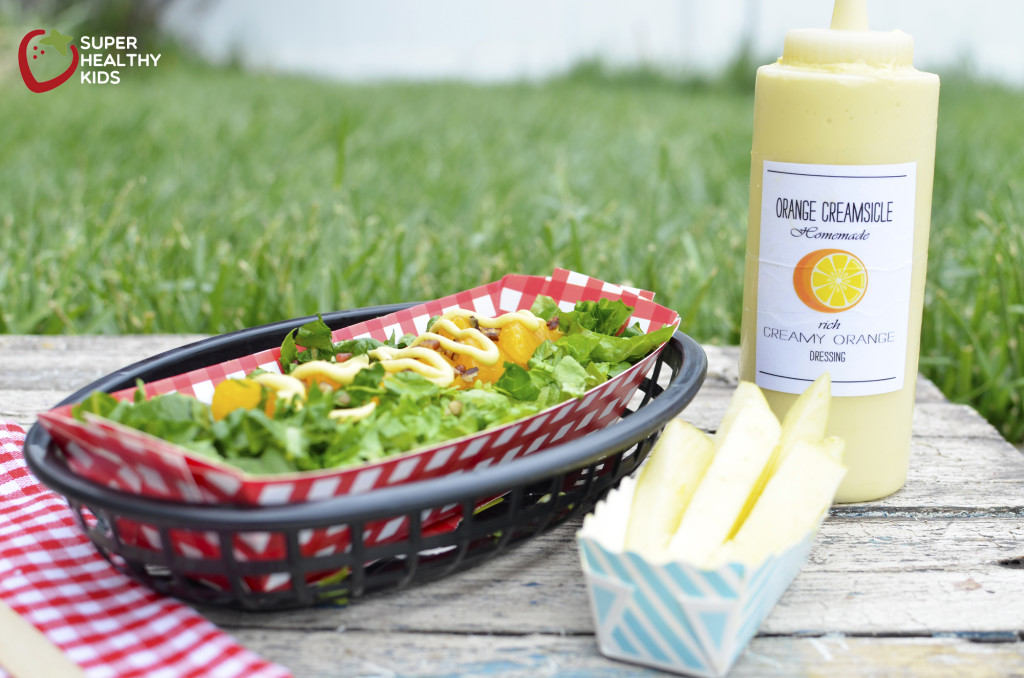 The perfect salad for this dressing is:
2 cups of greens ( a mix between green leaf, romaine, and iceberg)
2 mandarin oranges, peeled and segmented
1/4 cup pecans
1 cup sliced strawberries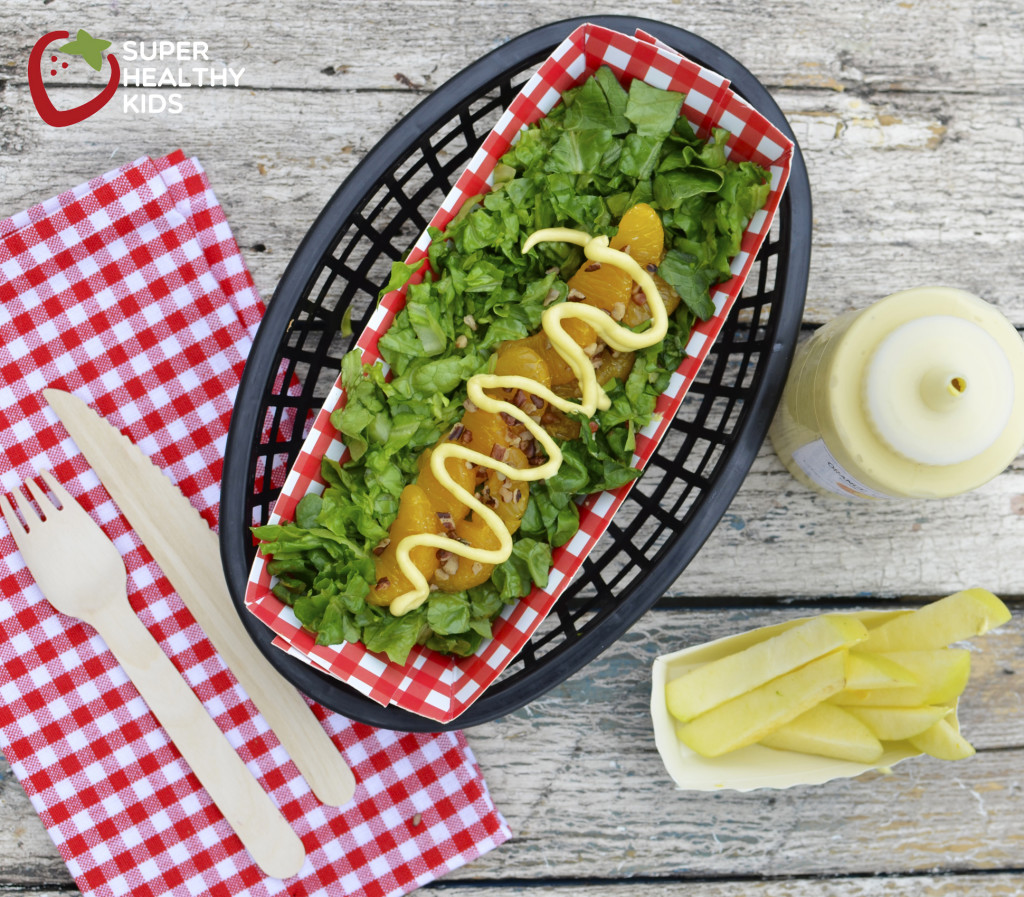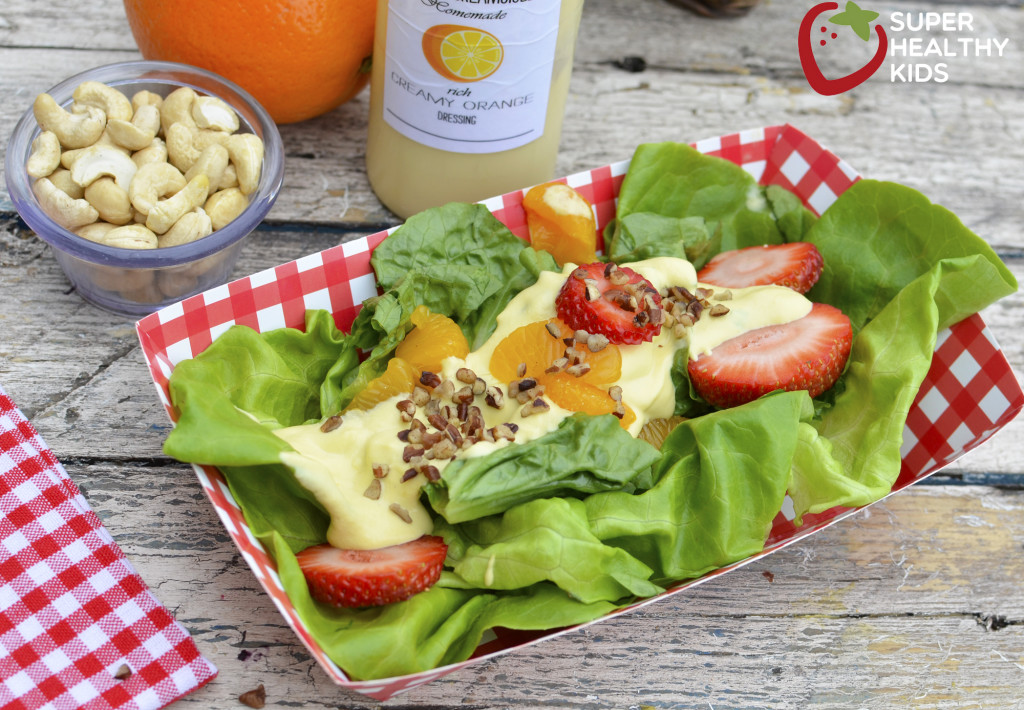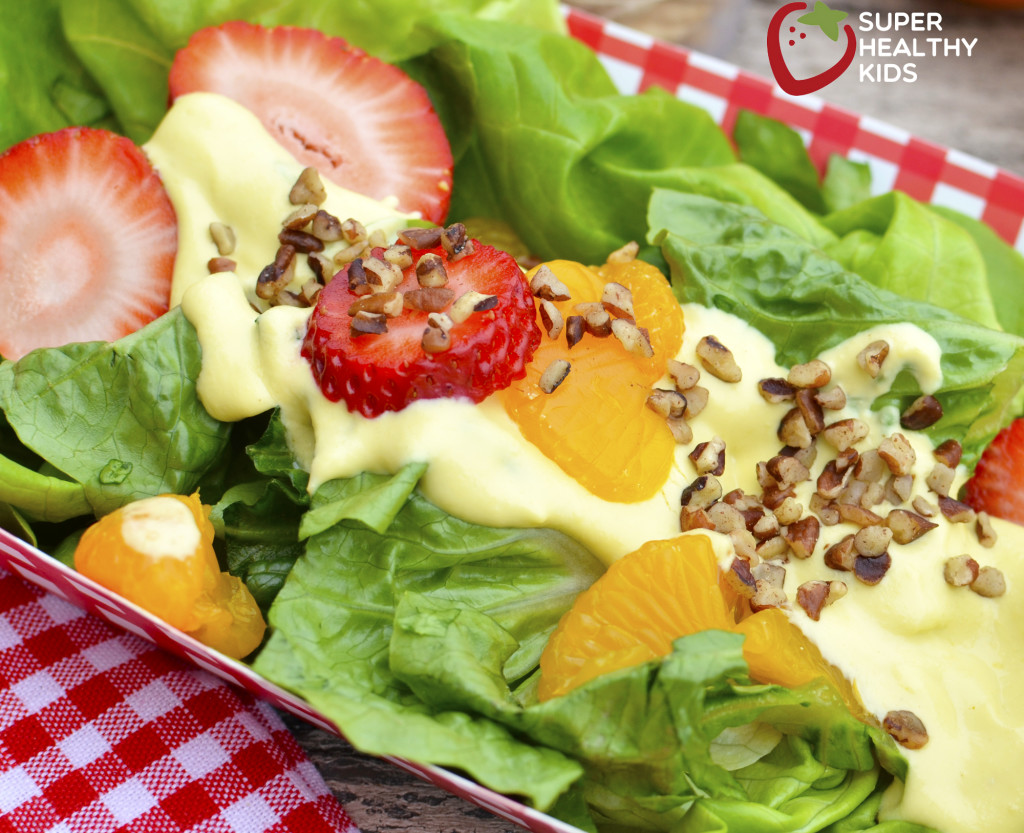 So heavenly!  What do you think? Ready to try some new salads with your kids?