The other day, a friend gave me a bunch of peppers. She had used what she wanted and couldn't use anymore. I thought surely I would use them before they went bad. Well after 2 days I realized I probably wasn't going to use them all before they went bad. So what do you do with lots of extra peppers?? Freeze them! Peppers freeze amazingly well and then you will have pre-cut peppers to add to omelets, fajitas, soup, spaghetti sauce, salsa, enchiladas, meat pies, and lots of other yummy dishes. You can also freeze whole peppers and they hold up great for stuffed peppers. Our tutorial on how to freeze peppers is so simple you will want to freeze all your peppers!
First, rinse your peppers well, and dry them. I had Anaheim and mini sweet peppers.
Next – and this is important – put GLOVES on! When I cut these peppers, I thought to myself – 'Self – these variety of peppers aren't hot so I don't need gloves'. Not smart. My hands were literally burning the rest of the day. After your gloves are nicely secure (I just use disposable latex gloves) seed and chop your peppers to desired size. The Anaheims I cut into strips for fajitas, and the mini sweet peppers I chopped for omelets.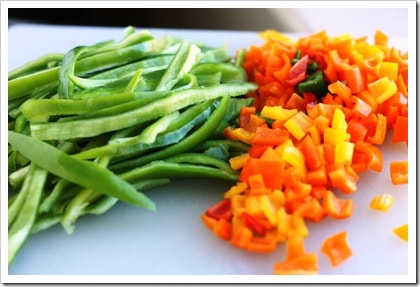 Put in a Ziploc bag, or Foodsaver – then freeze. Simple. It will save you so much time during meal prep.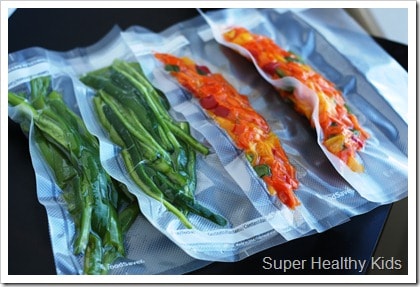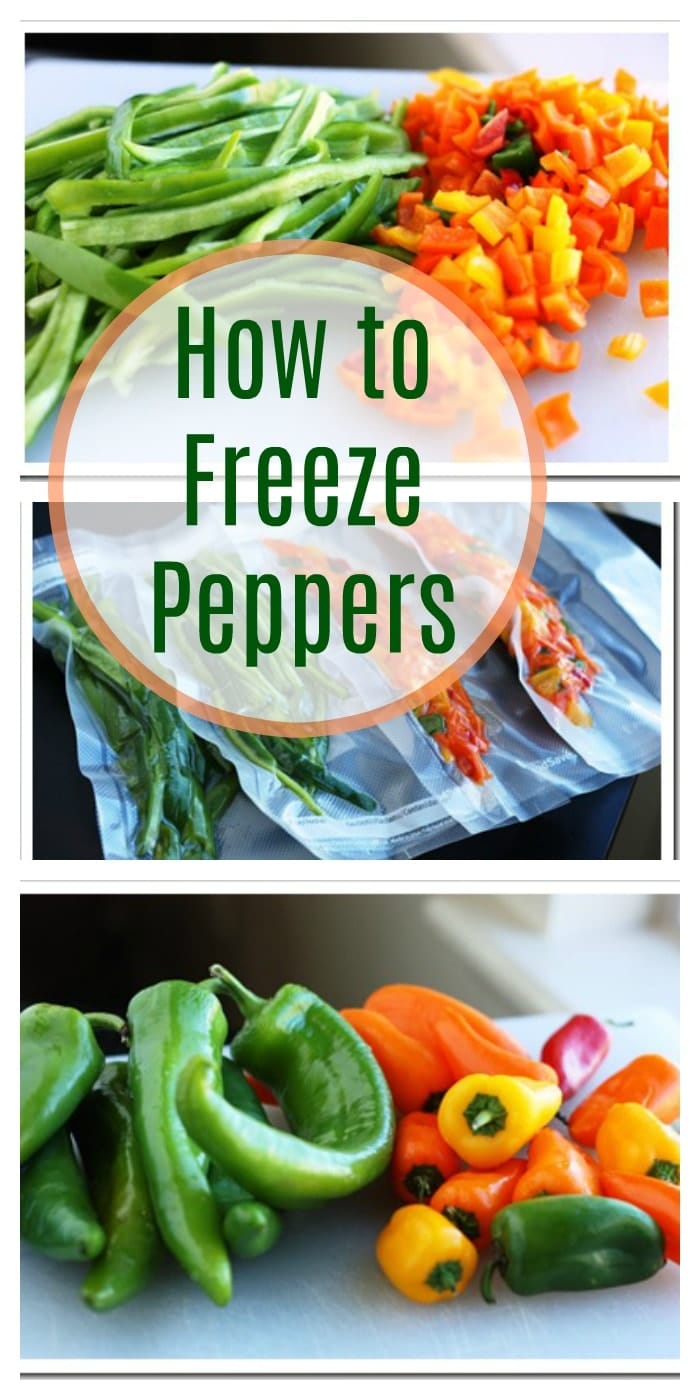 If you are wanting to freeze whole peppers:
rinse the pepper
cut the top off and remove the seeds.
place on a baking sheet to flash freeze
once frozen, transfer to an airtight container and freeze
These peppers can be frozen anywhere from 8-12 months ( at 0 degrees F) depending on how you package them. If you get most the air out they will last longer. Your peppers will still be safe to eat after this time period, but will be lower in quality. I have peppers frozen from my garden last summer that I am still using. So what are you waiting for? Ready, set, freeze!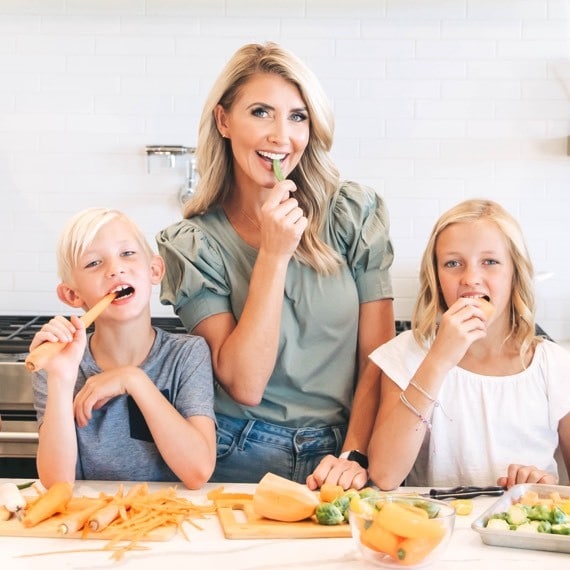 Natalie Monson
I'm a registered dietitian, mom of 4, avid lover of food and strong promoter of healthy habits. Here you will find lots of delicious recipes full of fruits and veggies, tips for getting your kids to eat better and become intuitive eaters and lots of resources for feeding your family.
Learn More about Natalie