A childhood classic just got healthier! This Turkey Meatloaf is packed with veggies and topped with a sweet sauce.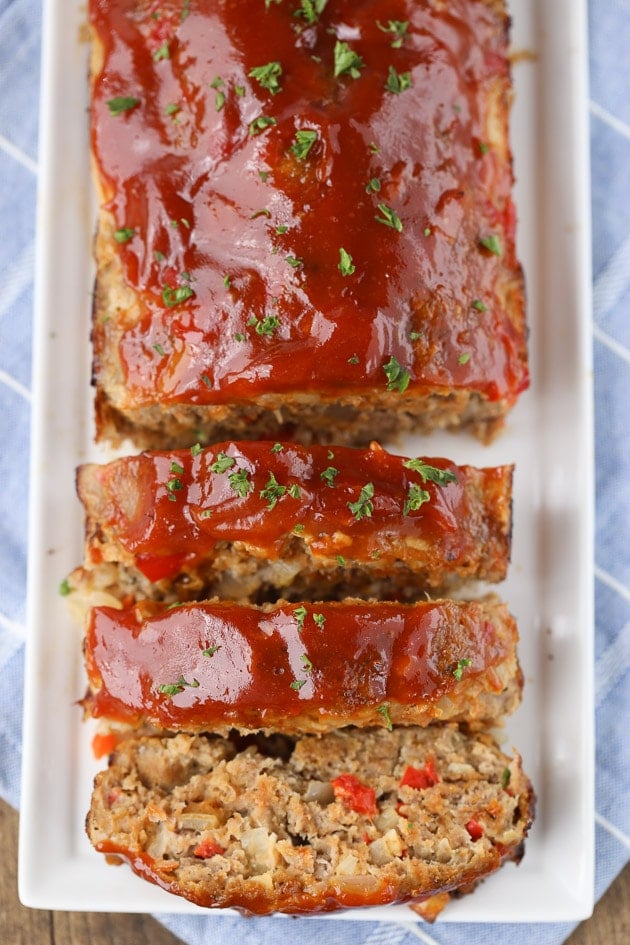 Healthy Turkey Meatloaf
I still remember my mother making meatloaf when I was a kid. She never had a recipe, she just added a little here and a little there until it looked right and then she popped it into the oven in a loaf pan.  I loved it!  Today we've updated the traditional meatloaf using turkey and adding in some fresh veggies!  We also didn't add any ketchup to the meat (only to the sauce on top) to make this meatloaf have a lot less sugar.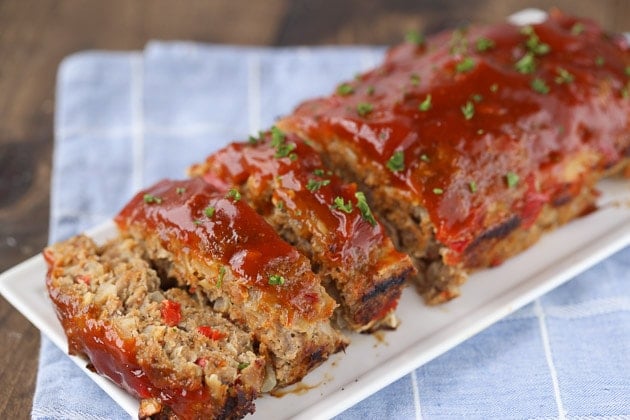 What Does Meatloaf Have In It?
Meatloaf is typically considered a main dish of ground meat mixed with other ingredients and formed into a loaf shape, then baked.  Meatloaf is usually made from ground beef, although lamb, pork, and turkey are also used. American meatloaf is typically eaten with some kind sauce on the top.   Meatloaf topping sauces are all over the place with some being a tomato-based sauce, some are a simple brown gravy or onion gravy, or even a can of cream of mushroom soup.  There are recipes that use barbecue sauce, tomato ketchup, or a mixture of tomato ketchup and mustard.   Typically there are veggies mixed into the meatloaf – onions, carrots, garlic, and celery are common veggies.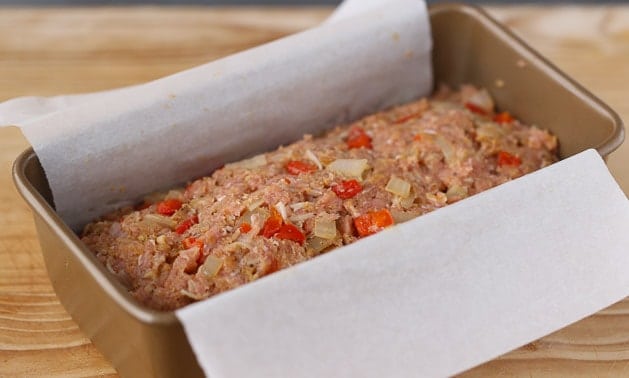 How to Make the Best Meatloaf
I have two big tips for making the best meatloaf.  The first is to chop up you veggies the right size.  Now, the right size may be different for each family.  If you feel like you need to "hide" these veggies, then chop them up small!  But if you are wanting them to stand out more, chop them up no bigger than a penny!  If you cut them larger than that, it make cause the meat the crumble when you cut it and the loaf will break apart!  (I left my veggies on the bigger side so you could spot them in the photos!) My second meatloaf tip is to not overwork the meat when you're mixing it.  If you work it too much then the meat will be tough!  So just mix it until everything incorporated and then put it in your loaf pan.
What Is A Good Side to Serve With Meatloaf?
A lot of people like to serve some kind of potato with their meatloaf.  Some yummy potato recipes on our site:
Other options would be: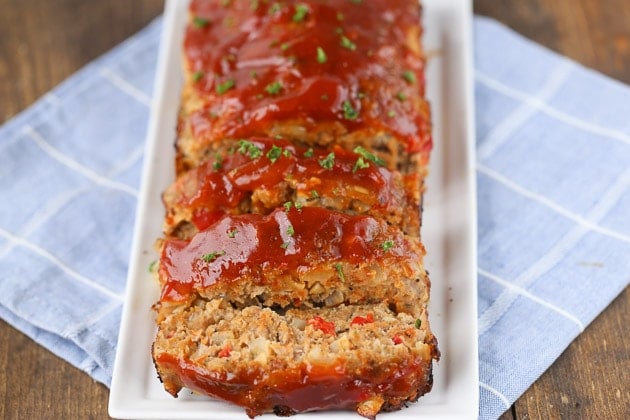 If you love your slow cooker, we have a Slow Cooker Meatloaf recipe!  It's perfect for when you need to set it and forget it… then come home to a delicious dinner!