Cinnamon and Sugar Sweet Potato Fries
Need an easy side that the kids will love? Make these sweet cinnamon and sugar sweet potato fries and you won't be disappointed. They're coated with a crispy, cinnamon bread crumb finish and almost feel like dessert! Sweet potatoes are so naturally delicious we can't get enough of them.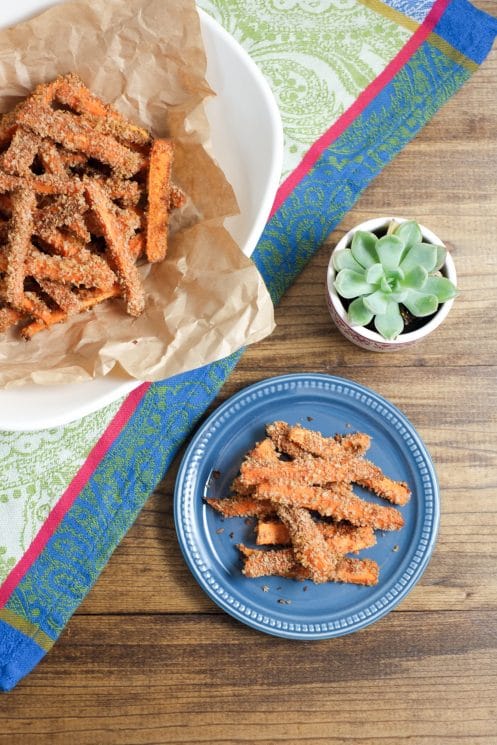 Have you ever had sweet potato fries to die for? A few weeks ago, my husband and I had dinner with some friends at a small BBQ restaurant. They had the most amazing sweet potato fries! Of course they were smothered in breading and deep fried, but they didn't have to be. Here is my version of these extra sweet cinnamon and sugar sweet potato fries. They turned out amazing and they're much healthier!
How to make sweet potato fries
First, peel and cut your sweet potatoes into fry-sized pieces. I used 2 medium-small sweet potatoes, but you may only need one if it's a big one! Then grease a baking sheet and preheat your oven to 425* F.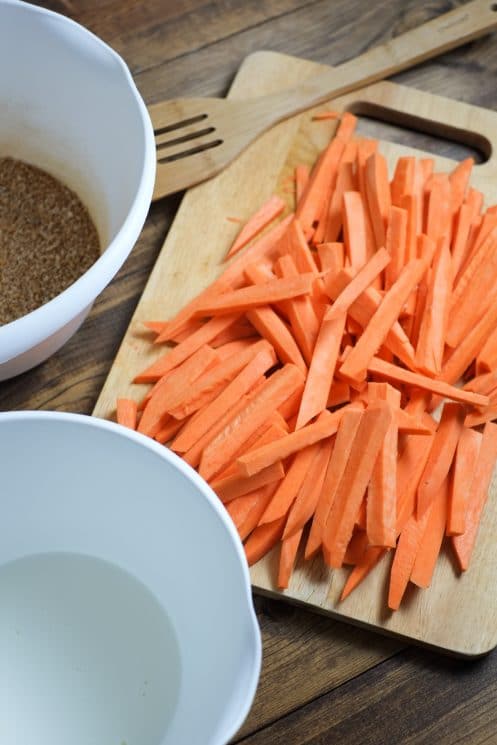 Next, prepare two medium-sized dipping bowls. In the first, add 1 cup of low fat buttermilk. In the second, combine 1 cup of plain bread crumbs, 1 tablespoon of cinnamon, and one tablespoon of sugar. I recommend pouring half of the bread crumb, cinnamon, and sugar mixture into another bowl to set aside, since the mixture ends up getting sticky and it's nice to pour some fresh crumbs in halfway.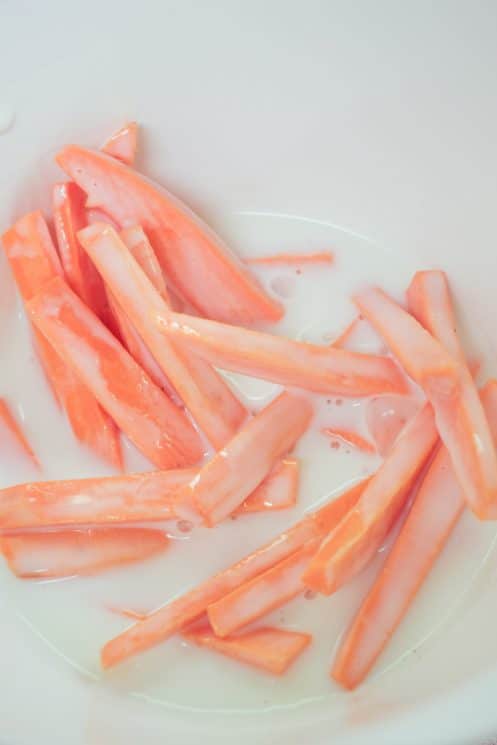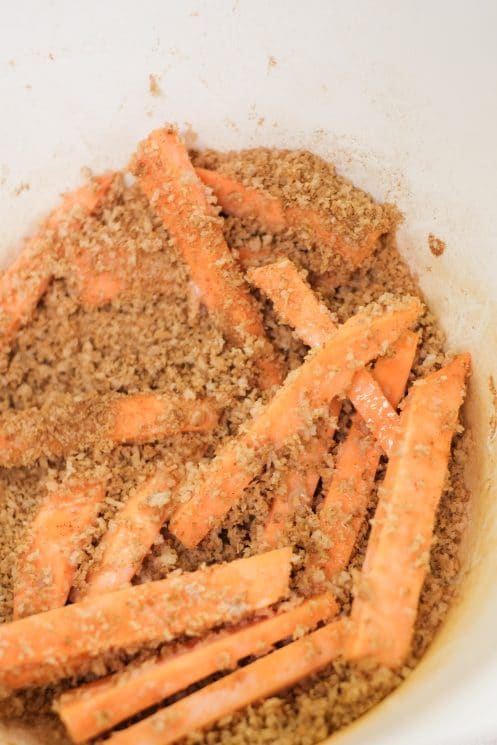 Working in small batches, dip your cut sweet potatoes into the buttermilk, allow them to drip of excess, and then coat them with the breadcrumb mixture in bowl #2. Then place onto your baking sheet.
Once you finish all the fries, make sure they're evenly across your baking sheet and place in the oven for about 20-25 minutes. You'll know they're done when they look nice and golden and the insides are no longer raw. If the outsides seem to cook more quickly than the sweet potato itself, lightly cover with foil to prevent burning.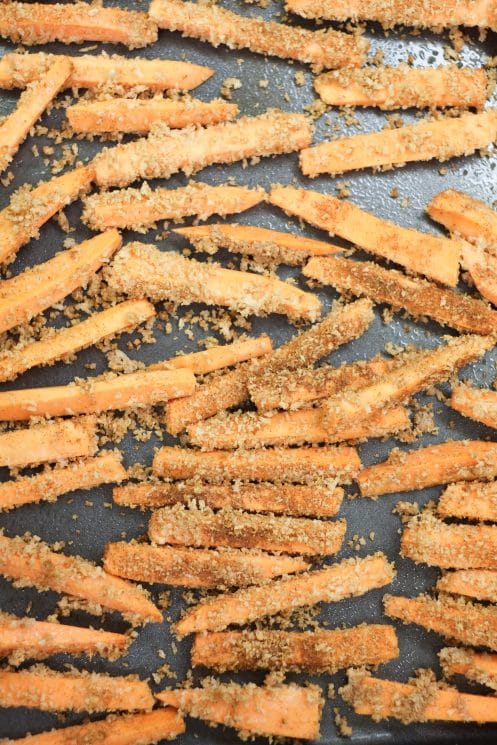 Why we love sweet potatoes!
Sweet potato fries may seem like a treat, but they're actually packing in some serious nutrition! Sweet potatoes are a great food to include in your families diet because:
1 cup of sweet potatoes has 438% DV for Vitamin A!
1 cup also has 37% DV For Vitamin C!
They are an Anti-inflammatory
They are full of Anti-oxidants
They are great for Blood sugar regulating.
Serve sweet potato fries as a side or even as a fun dessert. You and your kids are sure to love these crispy cinnamon and sugar sweet potato fries!

Ingredients
2

medium

sweet potato

1

cup

buttermilk

1

cup

bread crumbs, plain

1

tablespoon

cinnamon

1

tablespoon

sugar
Instructions
Peel and slice sweet potatoes into fry-sized sticks. Preheat oven to 425* F and grease a large baking sheet.

Pour buttermilk into a medium bowl. In another bowl, mix bread crumbs, cinnamon, and sugar. Working in batches, coat sweet potato fries first in buttermilk, then in bread crumb mixture. Place on baking sheet.

Bake for 20-25 minutes, until the potatoes are soft inside and golden brown on the outside.