One of the first things kids can learn to do themselves in the kitchen is to use the toaster!  I remember my kids being so proud of the morning they "made" waffles, when really, they just toasted some commercial waffles!  However, it's probably been at least 8 years since I purchased toaster waffles.  There is no need to!  Homemade toaster waffles are better than store bought because:
They are cheaper!  I calculated, 0.10 per waffle, vs. 0.24 per waffle.
They have fresher and better ingredients! (see below).
They taste better!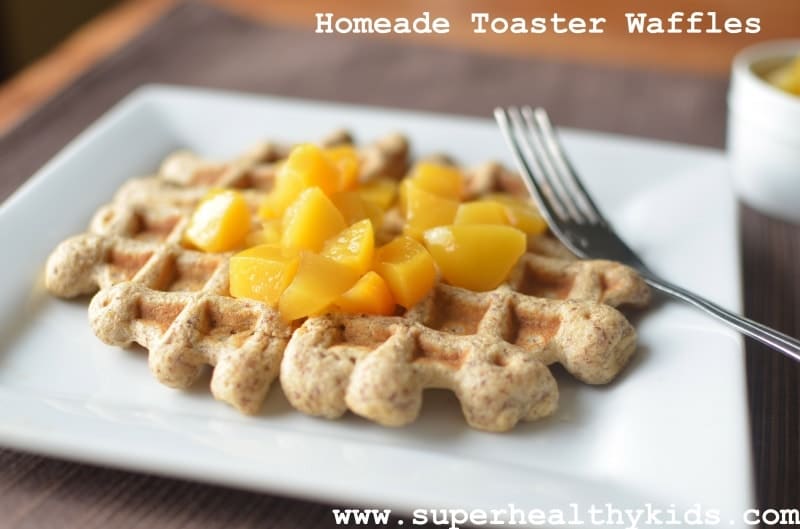 | | |
| --- | --- |
| Commercial Waffles | Homemade Waffles |
| | |
All you need is about 45 minutes on a slow day (depending on how fast your waffle iron can crank them out)
Flax Freezer Waffles- Homemade and Toaster Ready
Step 1: Mix up ingredients (full recipe below).
Step 2: Make waffles on a waffle iron.
Step 3: Stack Waffles with wax paper or parchment paper separating your waffles.
Step 4: Allow to cool and then place in freezer safe bag and freeze.
Step 5: When you are ready to eat, pop one frozen waffle in the toaster and toast until no longer frozen in the middle!
Step 6: Add fresh fruit and real Maple Syrup!