Blueberry Bran Muffin Recipe
Bran is a grain that is incredibly high in fiber and relatively low in calories. It is perfect for adults, but great for kids as well because it has a lot of other good nutrients in it that little growing bodies need. We like to add blueberries into these bran muffins to sweeten them up, and also add some fruit in our muffins. These Blueberry Bran Muffin Recipe are a great muffin to have in your recipe box to pull out and make whenever you want a batch of delicious and really healthy muffins.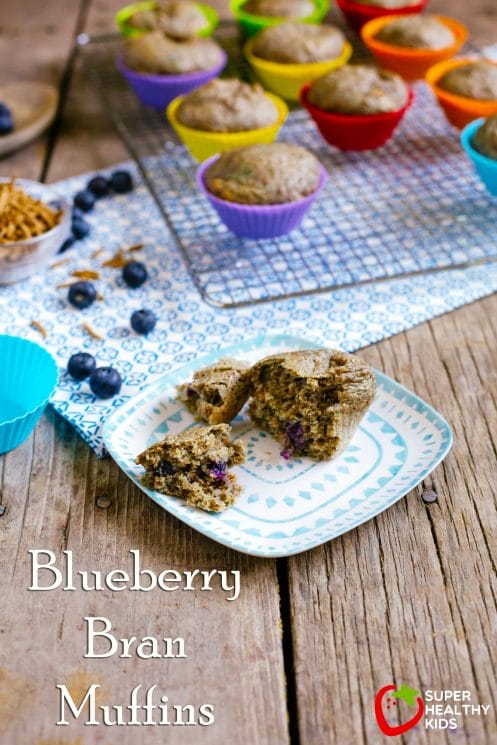 Muffins are one of our go-to breakfasts. They are nutrient dense, easy to eat and kids love them! We are always looking for new muffins recipes, and experimenting with different ingredients and fruits to include. When you mix things up, even though we serve muffins often, our kids don't get sick of them!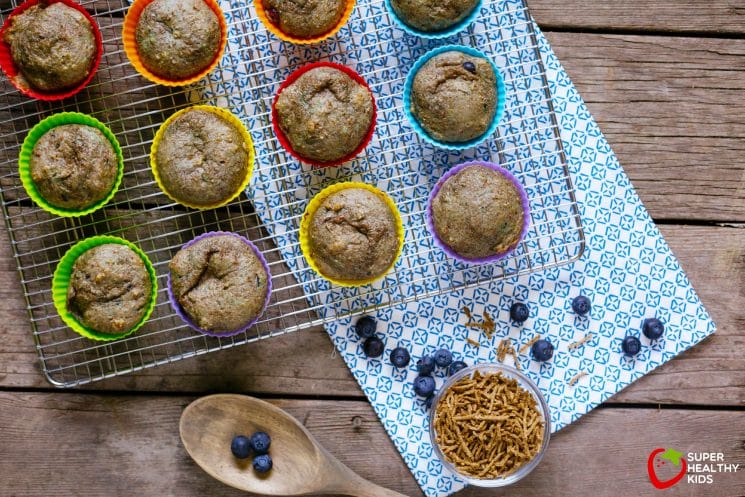 There is just something so delicious about a warm muffin out of the oven. Add a little butter and let it melt into the center of the muffin and it seems like for a moment, nothing can go wrong for the rest of the day.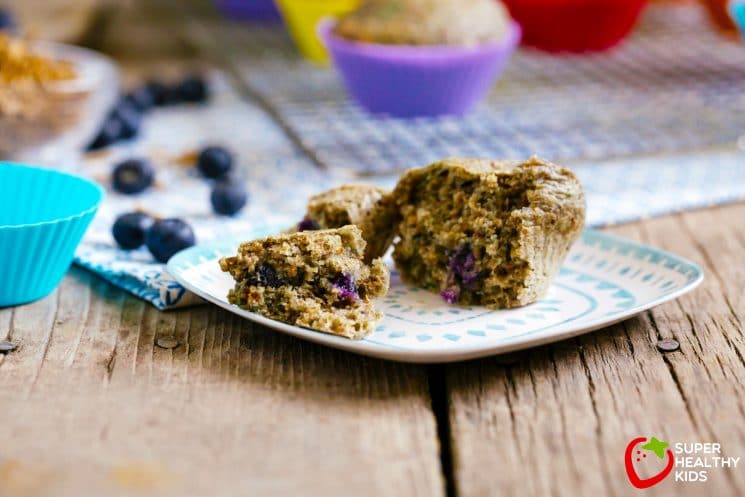 We love using bran in our muffins because it is so hearty, but tastes slightly sweet and gives muffins a great texture. But what is bran??
Bran is the hard outer shell of the wheat plant. As the insoluble wheat bran passes through your system, it aids digestion, adds bulk to stools and prevents constipation.
Bran is a good source of the B vitamins.
Bran is a rich source of eight important minerals.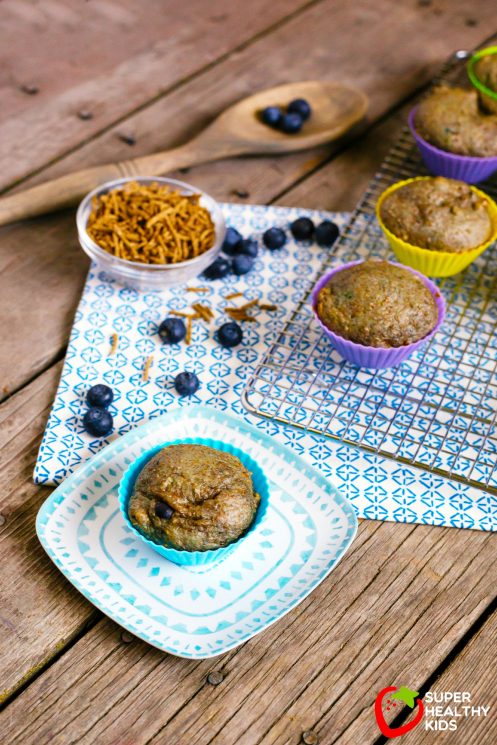 If you leave these muffins sitting out on the counter, you can bet on little hands sneaking a bite! These muffins will freeze great and then you can have them anytime. Just pop them in the microwave for 30 seconds per muffin and they taste just like they came out of the oven!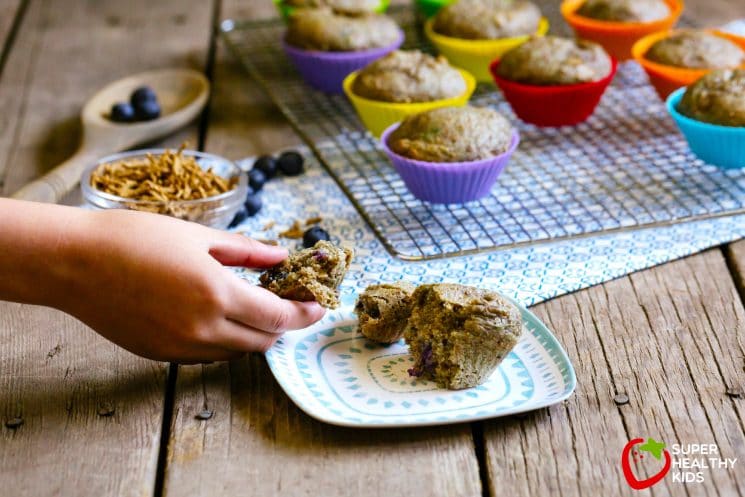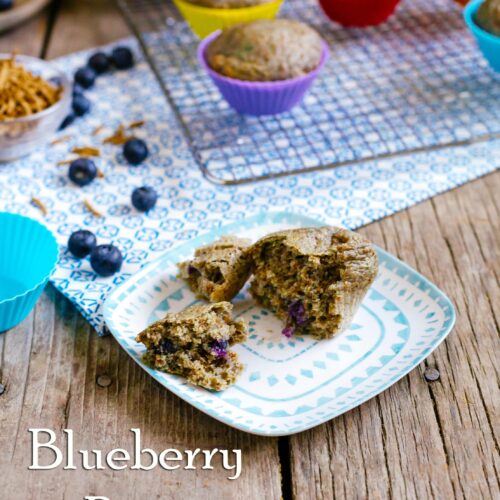 Ingredients
1

cup

flour, all-purpose

1/4

cup

sugar

1

teaspoon

baking powder

1/2

teaspoon

baking soda

1/4

teaspoon

salt

1

cup

bran cereal (Fiber One)

1/4

cup

milk

2

large

egg white

3

tablespoon

canola oil

1

cup

yogurt, plain

1/4

cup

blueberries
Instructions
1.  Mix all dry ingredients together.

2.  Let bran cereal soak in wet ingredients for 5 minutes.

3.  Then add wet ingredients to dry.

4.  Scoop batter into prepared muffin pan.

5.  Bake at 350° for 12-15 minutes, or until muffins are cooked through.
Nutrition
Calories:
115
kcal
|
Carbohydrates:
19
g
|
Protein:
3
g
|
Fat:
4
g
|
Saturated Fat:
1
g
|
Cholesterol:
2
mg
|
Sodium:
146
mg
|
Fiber:
3
g
|
Sugar:
6
g