Morning time is hectic at my house. I'm not one of those super organized moms who has everything needed for the day lined up neatly, ready to go the night before. No, we're grabbing school papers as we run out the door around here.  Blender muffins have revolutionized our mornings.  That sounds pretty dramatic, doesn't it? It's totally true. 
Before I discovered blender muffins, I'd never have time to make muffins on a school morning.  Sure, I'm up early enough, but I have 100 other things to do and don't have the time to prep muffins.  But blender muffins?  Five minutes to prep, tops.  You simply put the ingredients in the blender, blend, and pour into the muffin tin.  So easy! If needed, you can even eat these in the car.  
I make this recipe for customizable 5-ingredient blender muffins at least once per week.  It's my go-to weekday muffin recipe and my kids always gobble them up.  Today I'm bringing you my new favorite version of the blender muffin.  A blender muffin with a vegetable!  I'm all about starting our day on a healthy note, and it doesn't get much better than having a vegetable with your breakfast.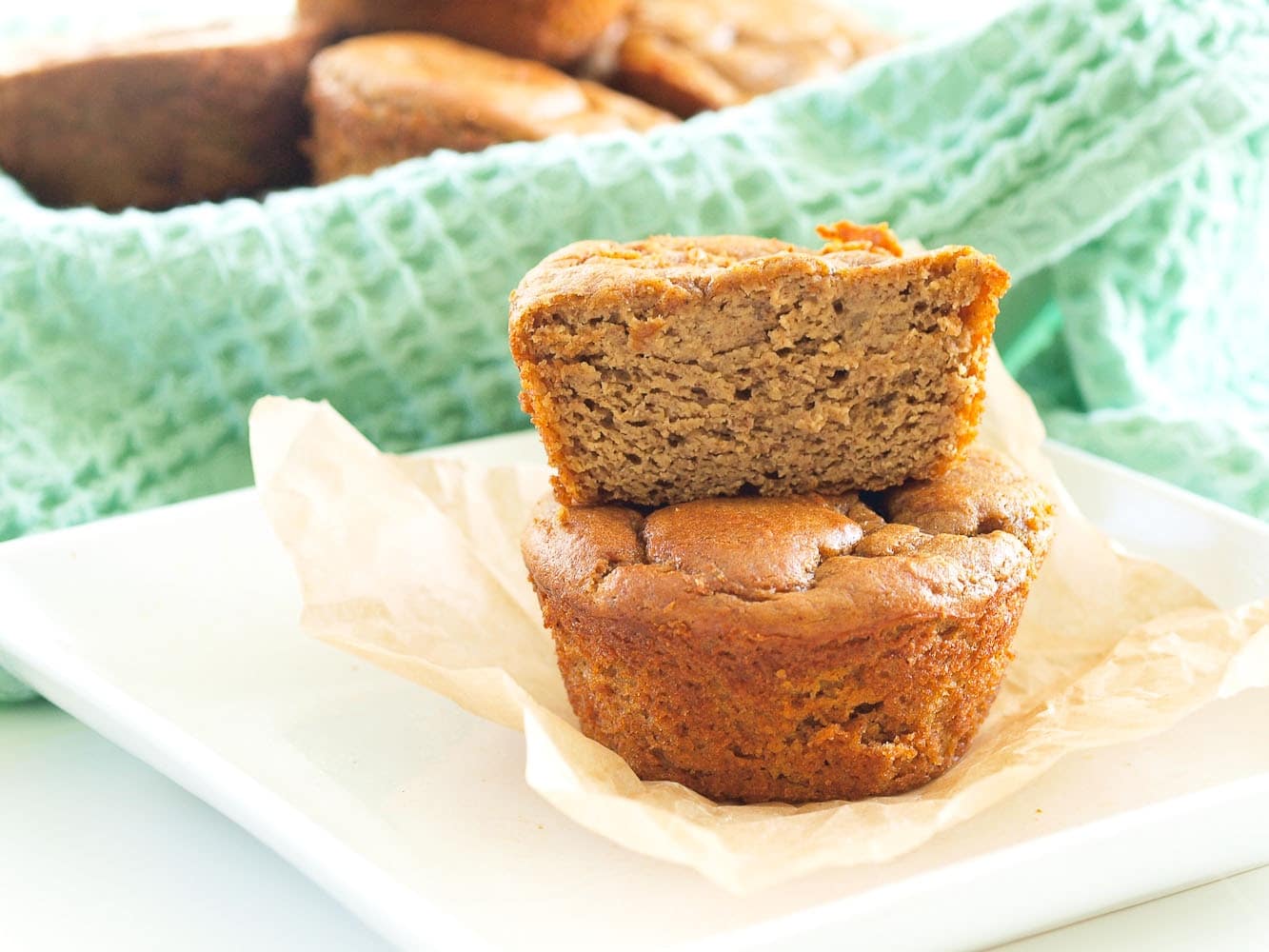 These Sweet Potato Blender Muffins are made with no flour, no oil, and no refined sugar. I was skeptical about making a muffin with no flour, but it works! You'll notice the texture isn't exactly like that of a regular muffin, but it still has a light crumb that is very muffin-like. 
OUR LATEST VIDEOS
You'll also notice that without flour, they don't rise as high as traditional muffins.  Don't let that stop you from trying these. I love having my kids start their day with a muffin where the number #1 ingredient is a vegetable instead of flour.  
I'm the only person in my family of four that likes sweet potato, but everyone loved these.  They have a lovely spiced flavor that is perfect for fall. If your family is reluctant to eat sweet potatoes, this is a great way to get them to eat this super food. 
And now your busy mornings have time for muffins!
Maryea is the mama behind the healthy lifestyle blog Happy Healthy Mama, where she shares simple, real food recipes and inspiration for raising healthy kids in a natural home.