12 Quick and Healthy Pregnancy Snacks
Pregnancy is definitely a time when snacking is encouraged. It is almost like eating like a kid again, because instead of just eating 3 meals and maybe a snack, it feels like you are eating every few hours. Sometimes thinking of what to eat is a challenge though and it is just so easy to justify grabbing a handful of chocolate chips instead of a handful of carrots…………hmmm……..I am all for balanced eating, but it is nice to have some go-to snack ideas when those chocolate cravings come. We have 12 ideas that can be just as satisfying as the biggest handful of chocolate chips.
Great source of healthy fats!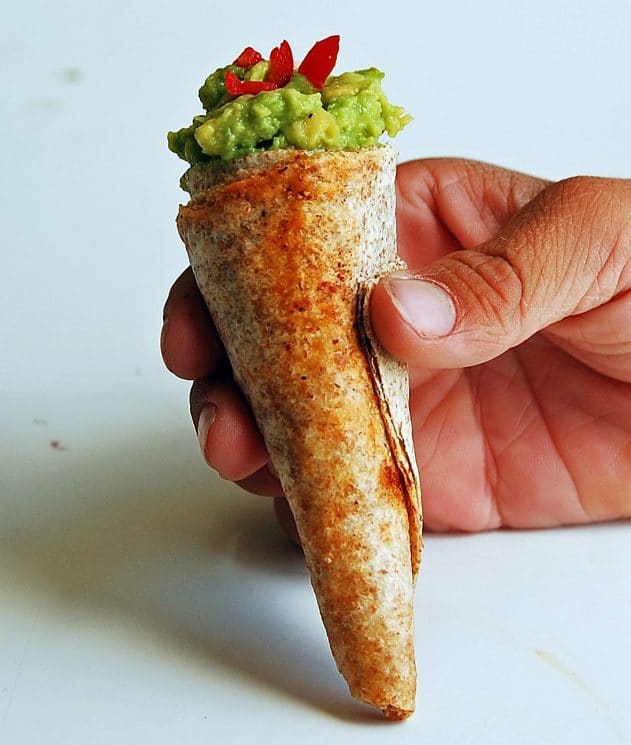 Veggies and Red Pepper Hummus
Great source of protein!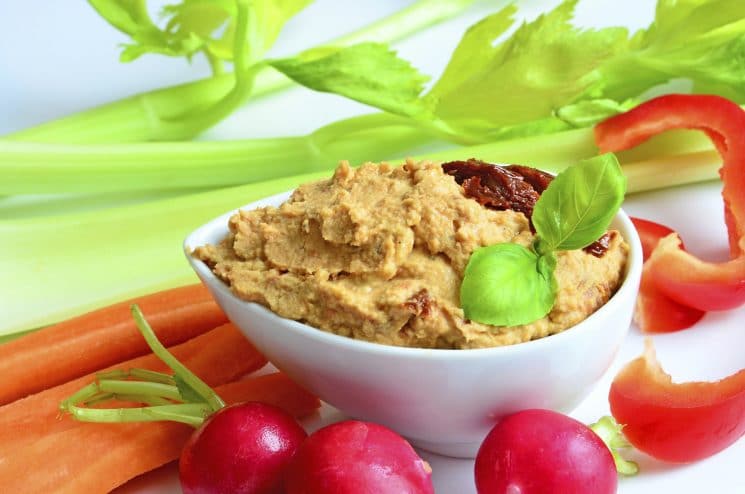 2 cloves

garlic, minced

1 (15 ounce) can

garbanzo beans, drained

1/3 cup

tahini

1/3 cup

lemon juice

1/2 cup

roasted red peppers

1/4 teaspoon

dried basil
In an electric food processor, combine garlic, garbanzo beans, tahini, and lemon juice. Process until the mixture is smooth. Add roasted peppers and basil; process until the peppers are finely chopped. Season with salt and pepper. Transfer hummus to small bowl, cover and chill until you are ready to serve.
Fresh Citrus Smoothie
Great source of energy from complex carbs!
1 1/2 cups freshly squeezed orange juice (~4 oranges)
1 tablespoon freshly squeezed lime juice
1 cup strawberries, tops removed, and cut in 1/2
1 to 1 1/2 ripe bananas
Ice
Blend all ingredients together until smooth.
Black Bean Nachos
Great source of healthy protein, and fiber.
Ingredients
4 whole wheat tortillas
1/2 cup salsa
1/2 cup black beans
1 cup shredded cheese
Instructions
For tortilla chips, stack tortillas and cut into wedges with scissors or a sharp knife. Place wedges in a single layer on an ungreased baking sheet. Bake in a 350 degree oven for 10 to 12 minutes or until light golden brown. Remove the chips from oven.
Arrange chips close together on the baking sheet.
Increase oven temperature to 425 degrees.
In a medium saucepan combine black beans and the 1/2 cup salsa; cook and stir over medium heat just until heated through. Remove from heat; spoon bean mixture over chips.
Sprinkle cheese on top of bean mixture and chips.
Place in oven for 3-5 minutes.
Cheesy Parmesan Popcorn
Great source of energy!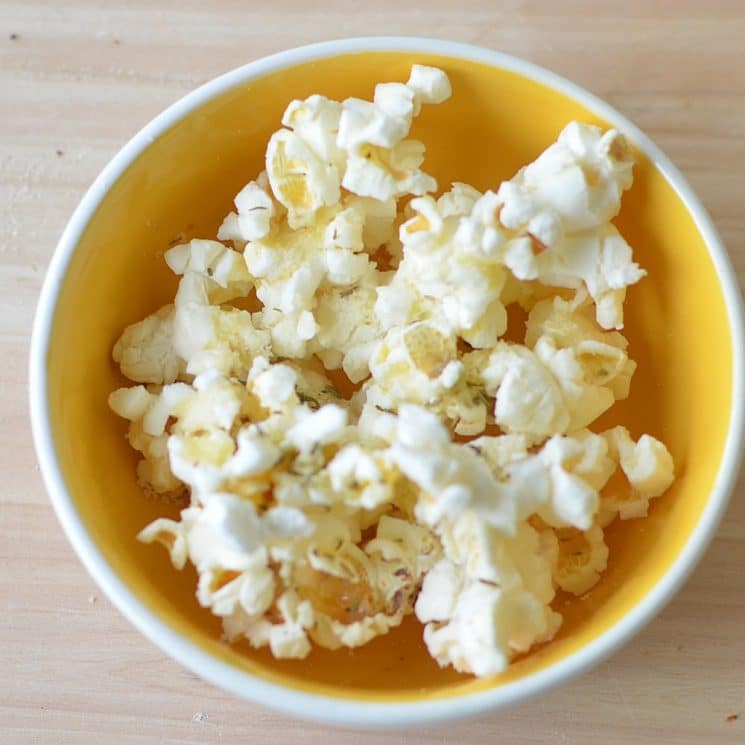 Ingredients
4 cups air-popped popcorn
1 Tbsp butter, melted
2 Tbsp grated Parmesan cheese
1/4 teaspoon dried oregano
1/8 teaspoon garlic salt
Instructions
Place popcorn in a large bowl. Drizzle with butter.
Combine the remaining ingredients; sprinkle over popcorn and toss to coat.
Great source of energy and phytonutrients!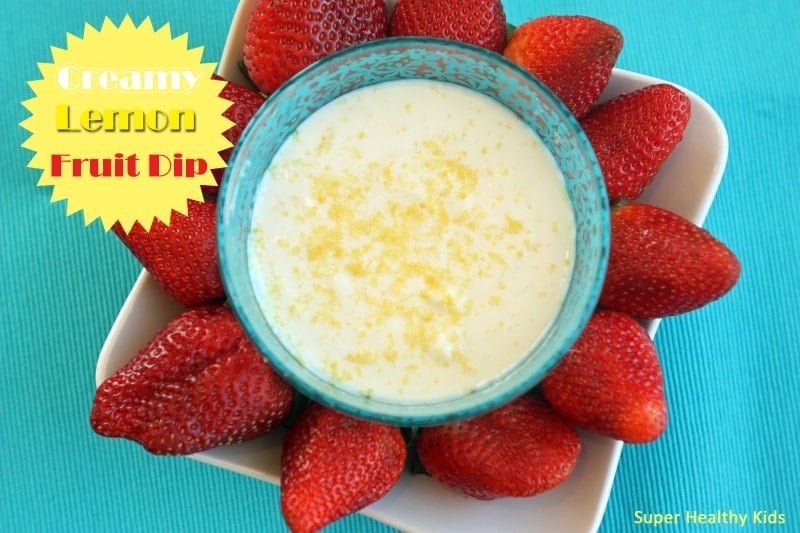 Great source of energy & calories!
Build your own parfait. Take any fruit, granola, and some yogurt! Lots of varieties here.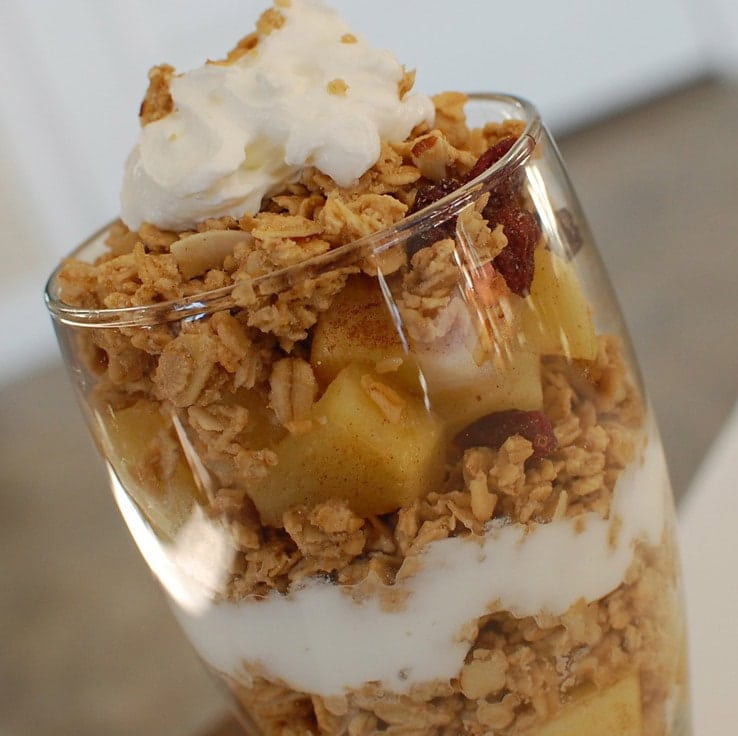 Tasty!! Also good source of energy & salt.
Ingredients
1½ cups (6 oz) grated extra-sharp Cheddar cheese
4 tablespoons unsalted butter, softened and cut into pieces
3/4 cup whole wheat flour
1/2 teaspoon salt
1 tablespoon milk
Instructions
Preheat oven to 350.
Put everything except the milk in a food processor. Pulse the processor, 5 seconds at a time, for about 5 or 6 times, until the dough is in coarse crumbs.
Add the milk and process until the dough gathers together in a ball.
Roll the dough out on a floured board with a rolling pin that has been floured until it is about 1/8 inch thick.
Cut the dough into 1-inch squares with a sharp knife or pizza cutter. You can put a bit of flour on the blade of the knife to keep it from sticking.Use the flat end of a wooden skewer to poke a hole in the center of each cracker.
Place the crackers at least ¼ inch apart on parchment paper on a baking sheet.
Bake for 12 – 15 minutes until the edges are just starting to brown.
Put the baking sheet on a rack and let the crackers cool completely.
Eat! Or store in a covered container to eat within a day or two.
Great source of antixodants!
These sweet potato chips give a nice sweet and salty crunch!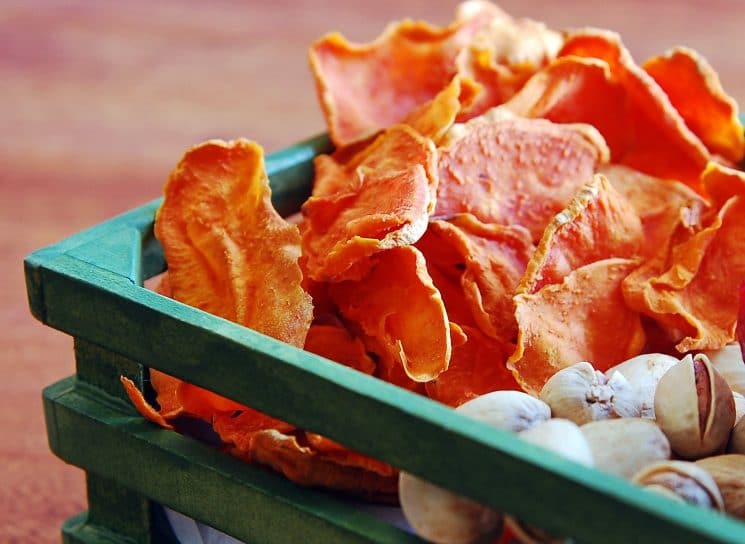 Jazzed Up PB&J
Great source of healthy fats!
Peanut butter and jelly doesn't have to be boring! Make it into a waffle sandwich!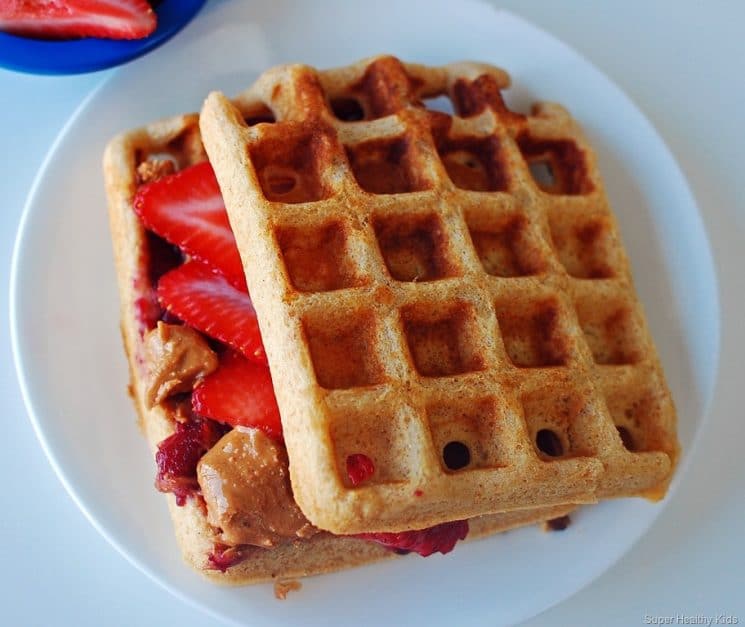 Great source of protein.
Banana Bagel with Cream Cheese
Great source of potassium and energy.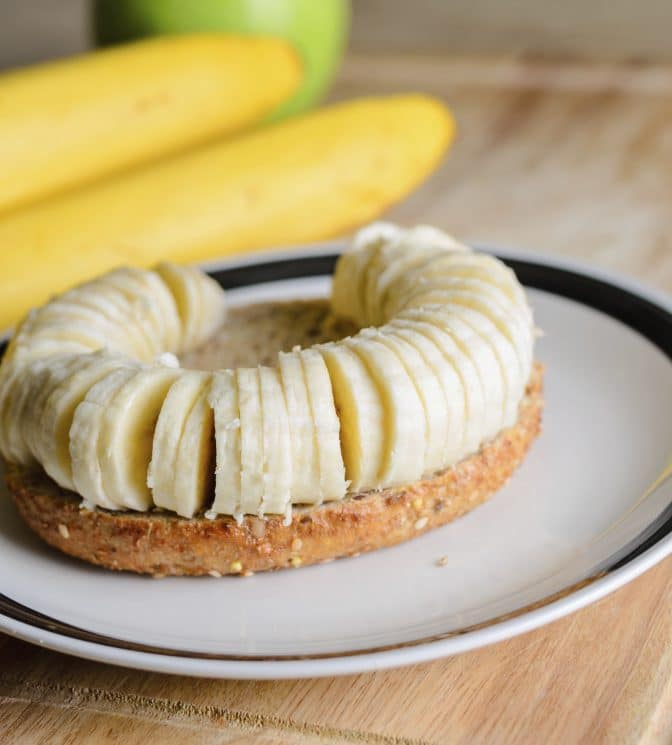 Spread low-fat cream cheese on half of your favorite bagel. Slice a banana and layer on the cream cheese. Enjoy!
Great source of fat, protein, and fiber!
Mix your favorite nuts, seeds and dried fruit. Store in an easy to grab and go container! Some of our favorites include:
-Almonds
-Pumpkin Seeds
-Dried Cranberries
-Dried Apples
-Honey Roasted Peanuts
-Chocolate Chips!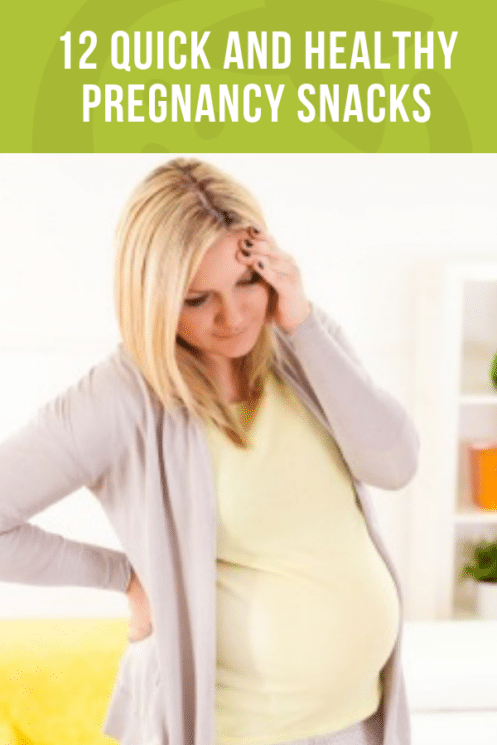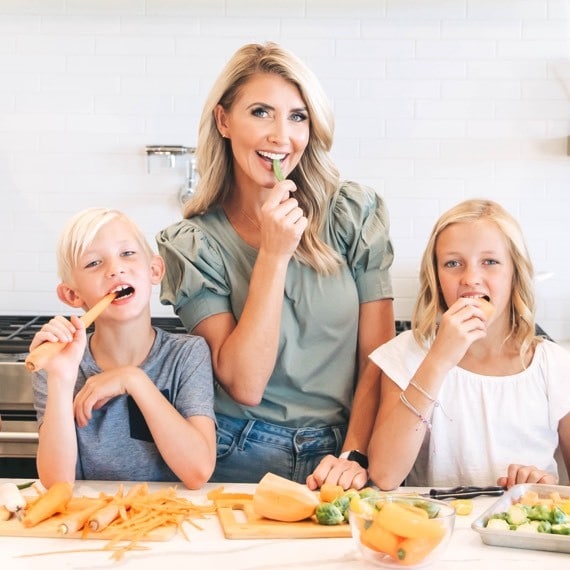 Natalie Monson
I'm a registered dietitian, mom of 4, avid lover of food and strong promoter of healthy habits. Here you will find lots of delicious recipes full of fruits and veggies, tips for getting your kids to eat better and become intuitive eaters and lots of resources for feeding your family.
Learn More about Natalie