Guacamole Ice Cream Cones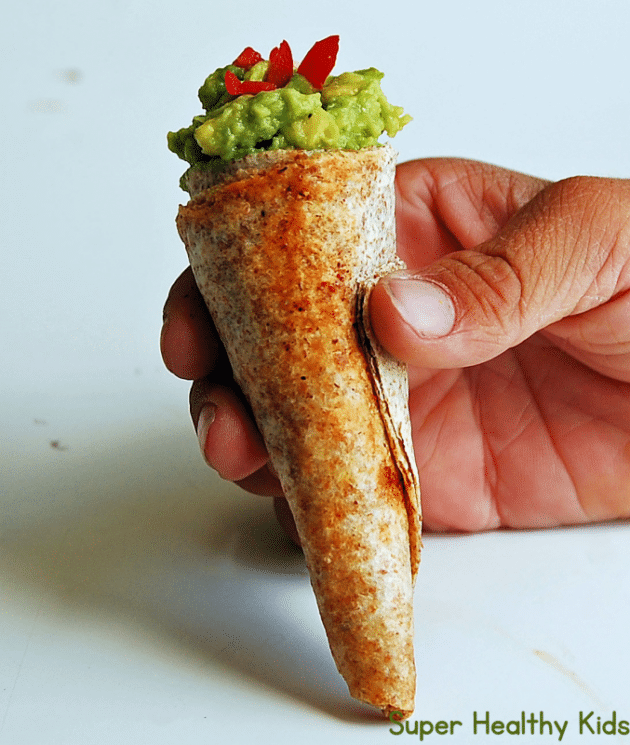 So, the way we made ours was to
take 6 inch whole wheat tortilla's (you could make your own)
Then we sliced the tortilla in half 
Then rolled them into a cone, secured with a toothpick.
Placed on parchment paper
Brushed with olive oil
sprinkled with chili powder
Baked at 350 for about 7 or 8 minutes.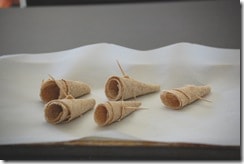 Do you add anything else to your guacamole? My kids seem to like it plain, and so do I.