15 Healthy After School Snacks
Stuck in a snack rut? Prep a few of these healthy after-school snacks ahead of time for to serve snacks that are fresh, fun, and healthy.
Also check out our roundup of 50 low-sugar snack ideas!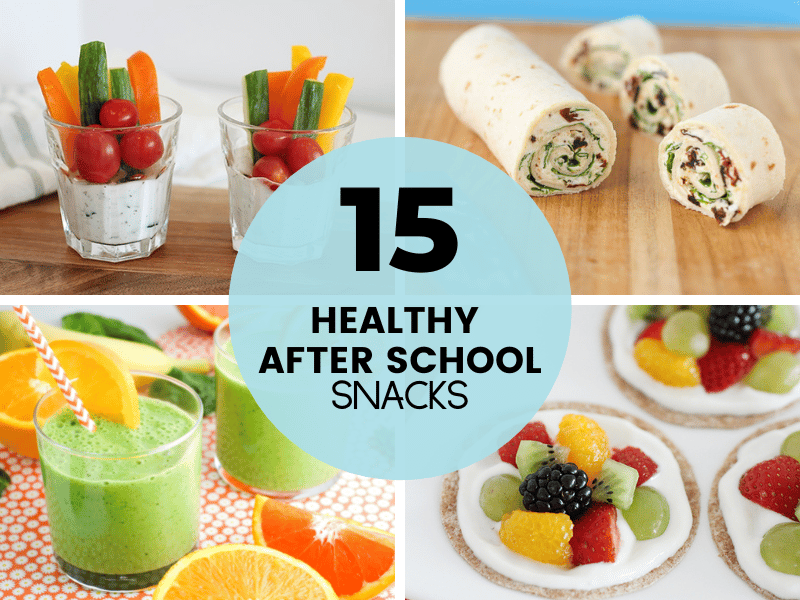 The kids are coming. The kids are coming! And they're HUNGRY. After-school snacks meet the high-energy needs of kids who work hard all day in school. And in our experience, kids are content to nibble on a wide variety of foods when they get home. (Maybe they're just extra-hungry. It's a powerful motivator!)
You might default to crackers and peanut butter, granola bars, or a piece of fruit as an after-school snack. And seriously, there's nothing wrong with those choices. But why not take advantage of kids' hunger and general "school's-out!" cheeriness to serve something a little different? Especially when you can highlight some of the food groups your kids might need more of, like veggies and protein.
Check out some of our after-school snack ideas in this roundup of healthy, fun, and rut-busting recipes.
Whip up this five-minute dip with a Greek yogurt base and spices you probably already have on hand.
These crunchy roasted chickpeas taste like sweet and tangy barbecue. Let kids munch on this protein-rich snack during homework time.
Even if you're short on time, you can still make this creamy homemade seed butter in five minutes. Serve with apples for a sweet and balanced snack.
Our creamy, frothy Green Julius tastes like the classic drink from malls and fairs… only it's made from whole fruit and a handful of fresh greens.
Make a big batch of these savory crackers and store them in an airtight container for quick snacking.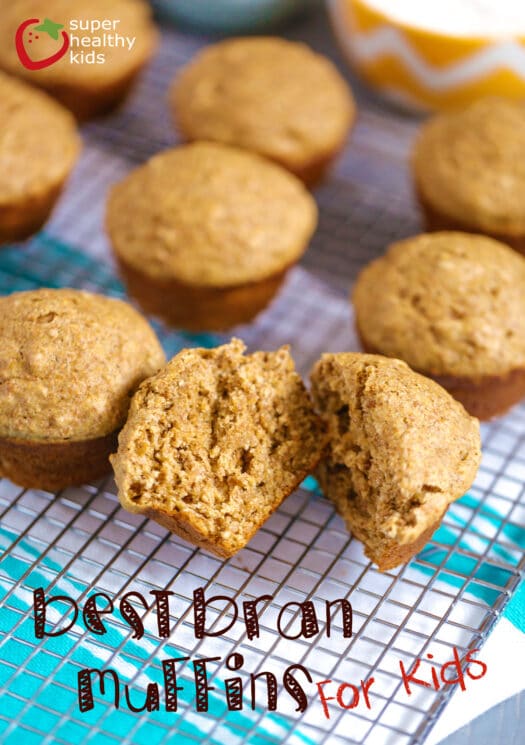 Make muffins ahead and freeze them for quick snacks any time. Serve these Bran Muffin Bites after school with a piece of fruit and a cold glass of milk for a balanced, filling snack.
These look a little on the fancy side, but they barely take longer than spreading peanut butter on crackers. And they taste super yummy!
This chocolate milk tastes like magic, and it's sweetened only with real fruit.
This is a fun build-your own snack-tivity for kids. Put the fruit out in different bowls, and let them go to town.
Your kids will flip for these crispy french fries you bake in the oven! Serve with their favorite dipper.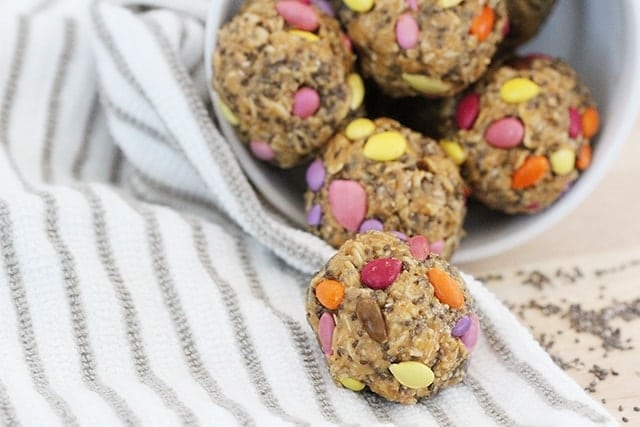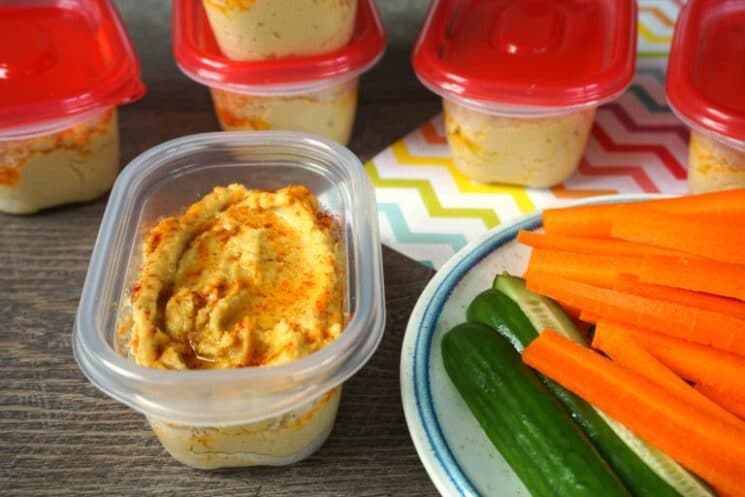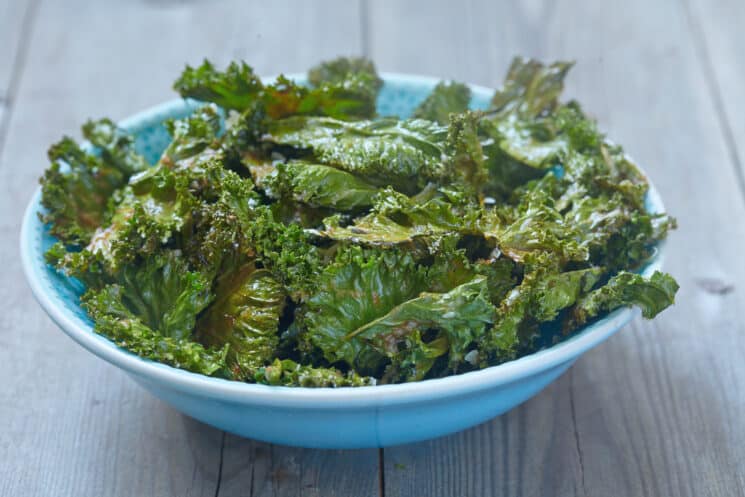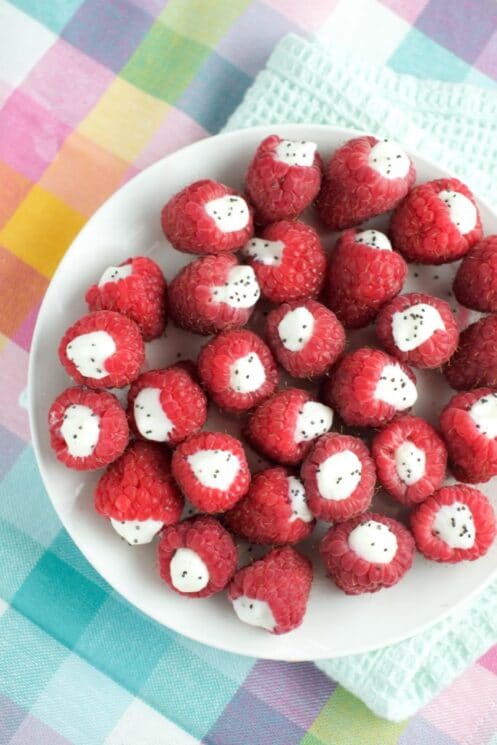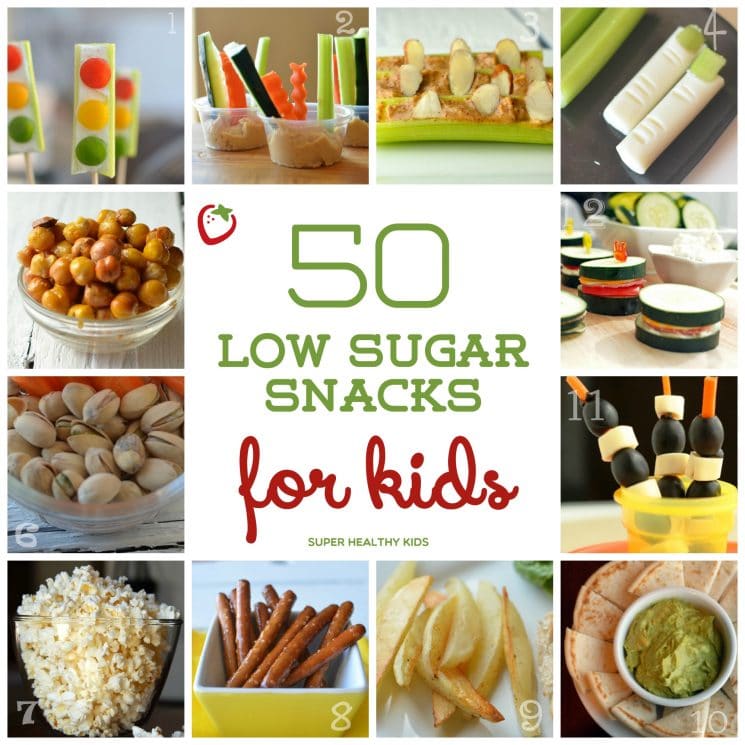 Snack recipes? We've got those in spades. Check out this post with a focus on low-sugar snacks.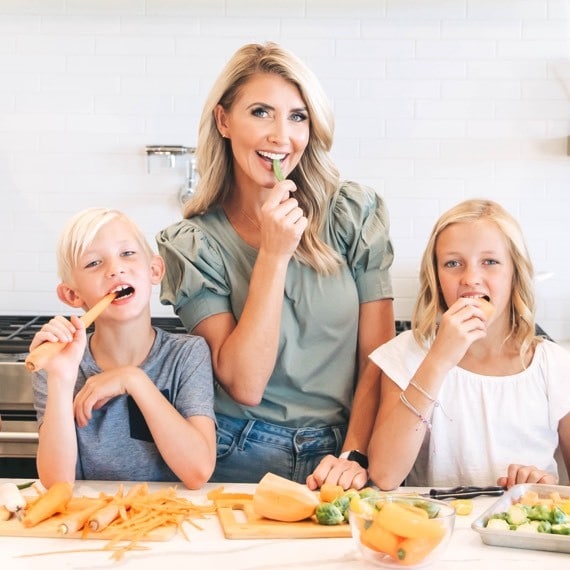 Natalie Monson
I'm a registered dietitian, mom of 4, avid lover of food and strong promoter of healthy habits. Here you will find lots of delicious recipes full of fruits and veggies, tips for getting your kids to eat better and become intuitive eaters and lots of resources for feeding your family.
Learn More about Natalie