A healthy Orange Julius – plus some extra greens! This frothy "Green Julius" is sweet, citrus-y, and creamy – packing in Greek yogurt and spinach for a healthful boost. You'll never need a sugary, processed Orange Julius again.
The Green Julius is sure to be a family favorite.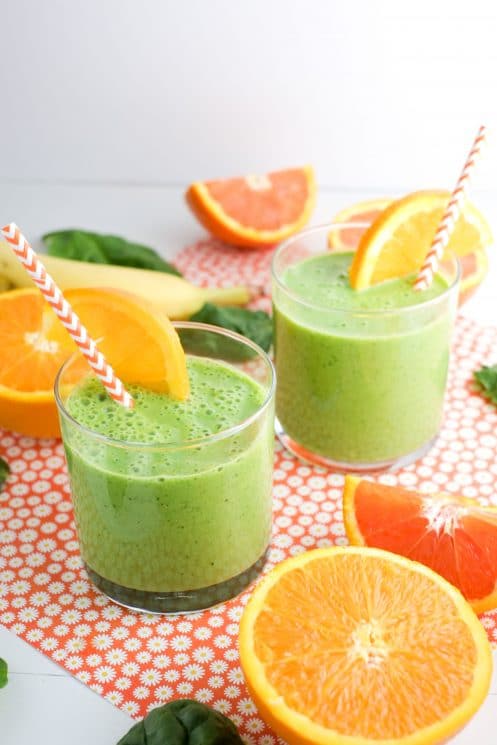 Come to find out, a small Orange Julius has 50 grams of sugar in it! That's in the smallest size! The ingredients include sugar, powdered egg, fruit juice, and I'm sure some additives you'd rather not have.
Our healthier version is something you can feel good about. Whole oranges are better than just juice because you get more fiber and carotenoids. And to make the Julius creamy, we use milk and plain Greek yogurt for some protein. Finally, we throw in a few cups of spinach for a superfood boost! Hence the name – Green Julius!
Now you can enjoy a Green Julius guilt free, as a fun summer treat!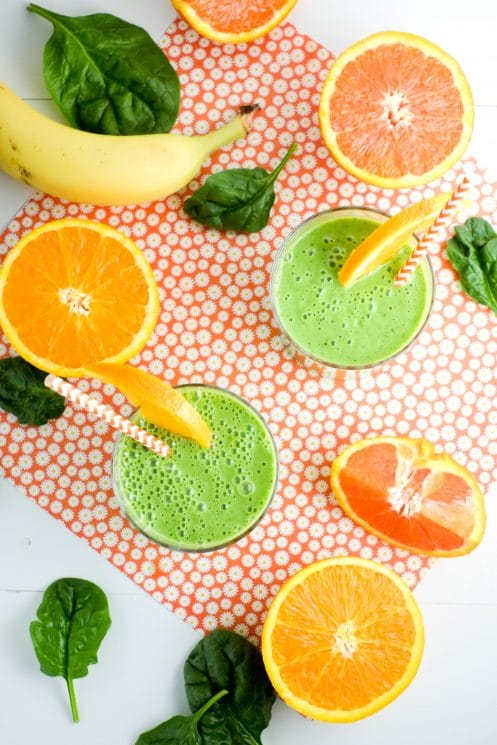 A healthier Orange Julius: The Green Julius
Orange Julius
210 calories
50 grams of sugar (including added sugars)
0 grams protein
Green Julius
152 calories
23 grams sugar (none of it added!)
8 grams protein (bonus!)
**plus extra iron, fiber, and other vitamins and minerals from fresh spinach and oranges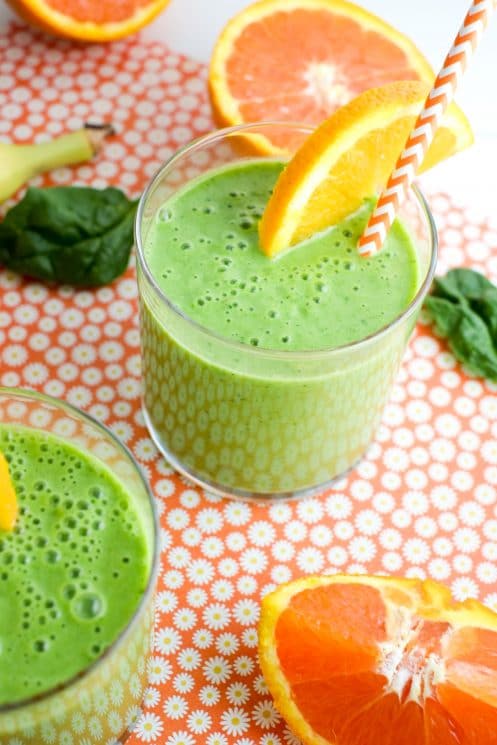 How to make a healthier Orange Julius
The process to make a Green Julius is super simple. All you need to do is throw the following into a blender: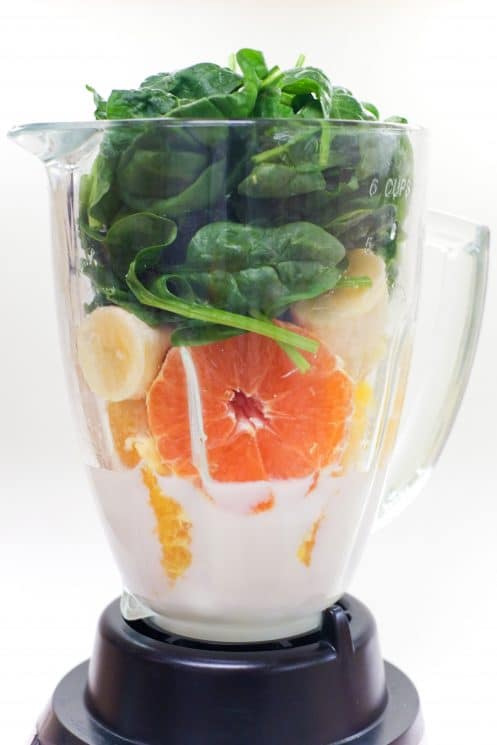 2 oranges, peeled
1 banana, on the ripe side
1/2 cup milk of your choice
1/2 cup plain Greek yogurt
1 teaspoon vanilla
2 cups of packed spinach
a handful of ice
Now blend it all up for a couple minutes until everything is blended and the Julius is frothy. Serve right away!
Some tips: If you want your Green Julius on the sweet side, make sure to use bananas that are getting pretty ripe. The riper the banana, the sweeter the drink. If they're too brown you might taste a bit more banana than intended, though, so beware.
I know picking oranges can be tricky, but the flavor of this drink is highly dependent on some delicious oranges. Try to use the tastiest oranges you can find. I personally love the Cara Cara variety! Do you have any tips on picking out great oranges? Let us know if you do!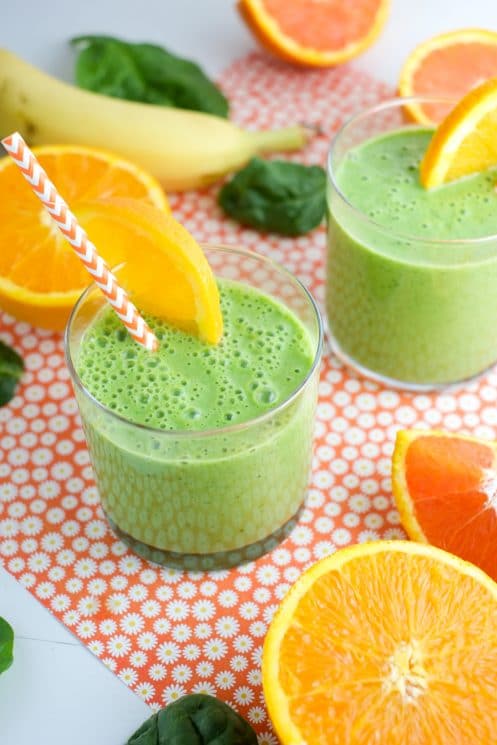 Enjoy this cool and creamy treat for dessert or even breakfast on a special day. Get blending and drink up!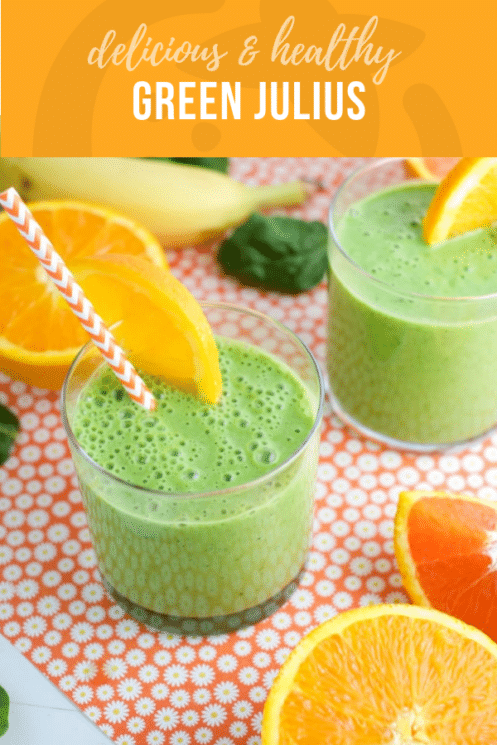 Ingredients
2

medium

orange

1

medium

banana

1/2

cup

milk

1/2

cup

Greek yogurt, plain

1

teaspoon

vanilla extract

1/2

cup

ice

2

cup

spinach
Instructions
Peel oranges and banana. Place all ingredients in a blender.

Blend well, until smooth and frothy. Enjoy right away!