Homemade Master Muffin Mix Recipe
This homemade master muffin mix recipe can make breakfast fast and easy, while still being healthy!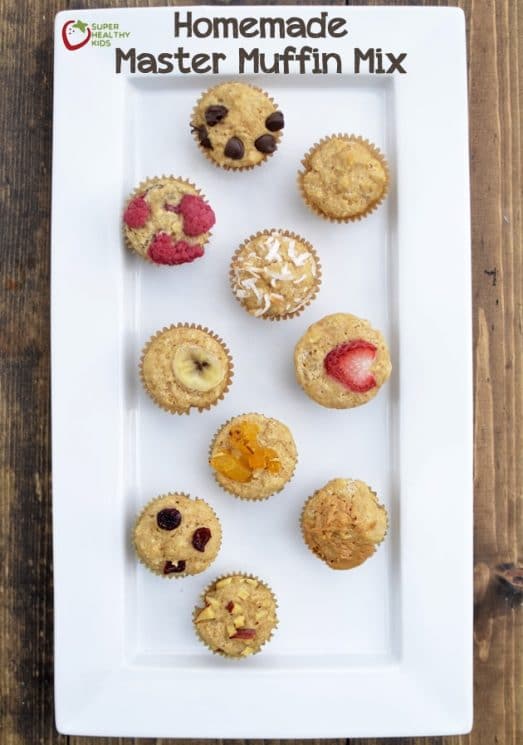 Muffins can be worse than donuts. I saw my kids eat an entire muffin, from a store that shall not be named, at a church campout last weekend. The muffin in question; 690 calories, 48 grams of sugar, and 32 grams of fat! And they had no trouble eating the entire thing! I have always loved muffins though, so I knew there could be a better way. Sometimes the best thing for a busy morning is pre-made muffins. But this is how we make them better.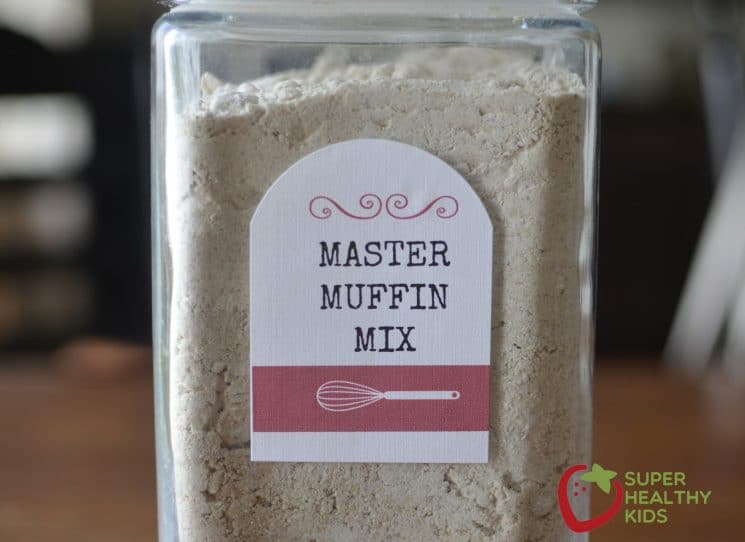 First, we start with our very own homemade muffin mix! This is easy. We used:
8 cups of whole wheat flour
1/2 cup coconut sugar
1/3 cup baking powder
1 tablespoon salt
1 cup coconut oil (in the solid state)
Mix all the dry ingredients together, and then cut in the solid coconut oil as if it were shortening. Use a pastry blender to incorporate it well into the dry ingredients.
Store your mix at room temperature or below! Any warmer, and your coconut oil will become soft and liquid. If you live in a very warm climate, store your mix in the fridge.
I printed some Avery labels (because I'm no designer myself, and the labels are super easy!) for my jar.
After you have your mix, make your muffins! We simply use 2 1/3 cup of muffin mix with 1 egg and 1 cup of milk. Then, to flavor them, you can use two methods.
1) If you want all the muffins the same, mix the extra ingredients into your muffin mix! All of it.
2) If you want a variety of muffins, simple top your muffins with your desired fruit or spices!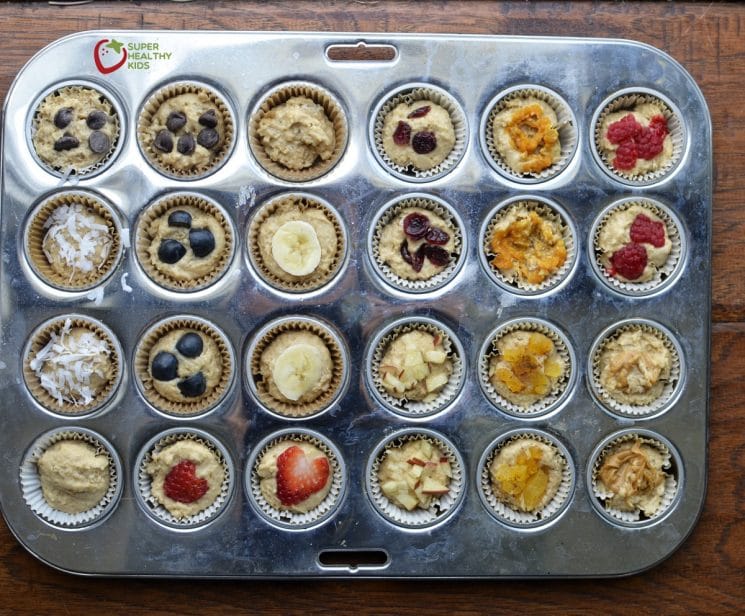 3) Then bake at 400 degrees. For mini muffins we bake for 10-12 minutes. For large muffins, we bake for 20-22 minutes.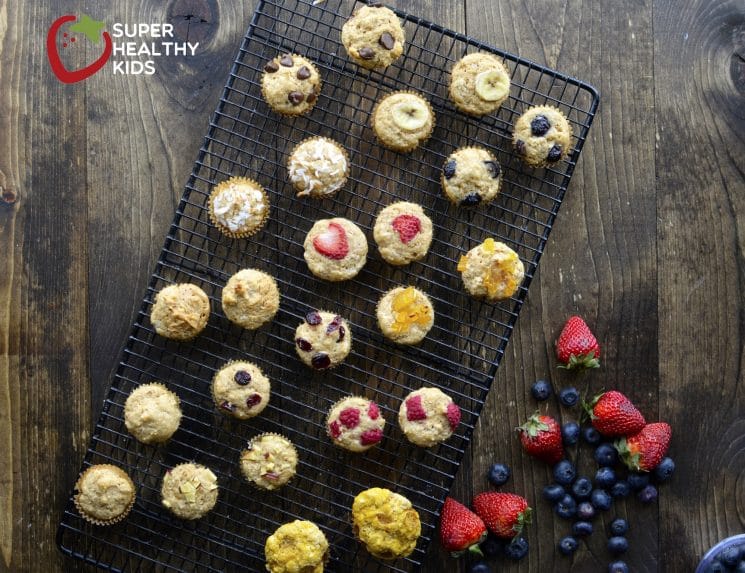 The flavor possibilities are endless. The ones I have pictured here, but also peach, almond poppyseed, cinnamon crumble, chocolate, and so many more! Be creative!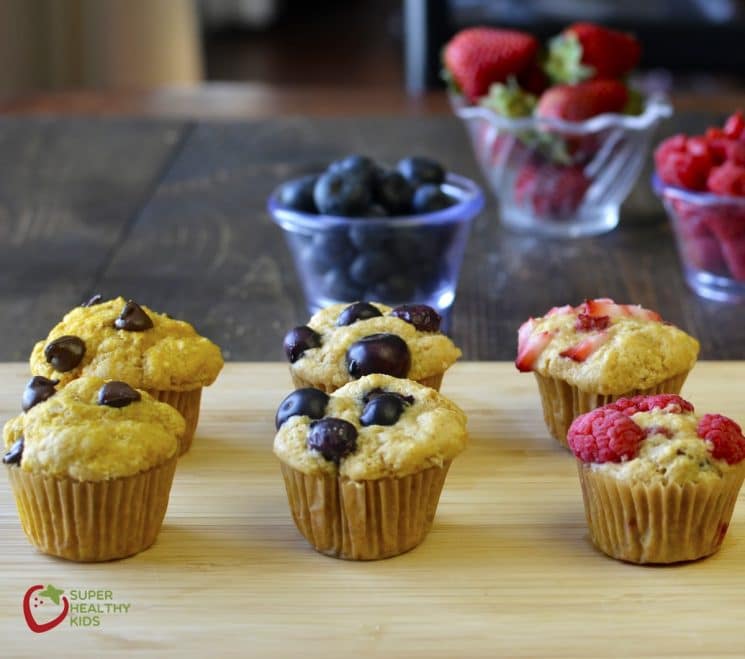 Below we've listed some ideas for you!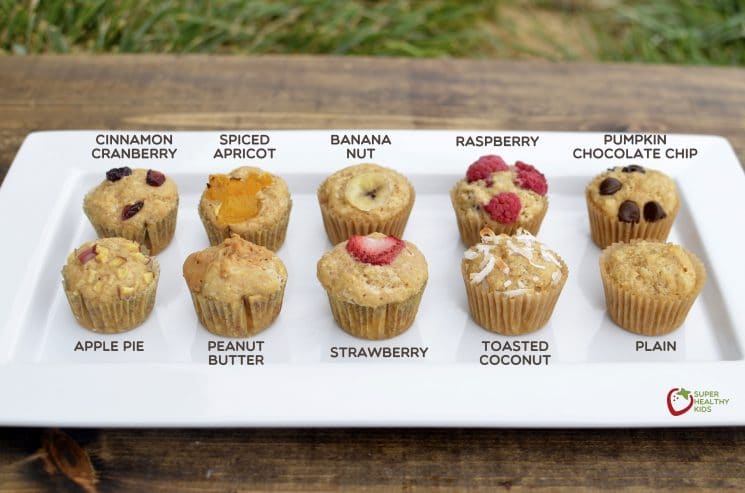 Muffins Mix-ins
Cinnamon Cranberry

Add 3/4 cup dried cranberries, 1 teaspoon cinnamon, and 1/2 teaspoon nutmeg.

Spiced Apricot

Add 3/4 cup dried apricots, 1 teaspoon of cinnamon

Banana Nut

Add 2 medium bananas, sliced, 1/2 cup walnuts, and 1 teaspoon cinnamon

Raspberry

Add 1 cup raspberries.

Pumpkin Chocolate Chip

Add 1/2 cup pumpkin puree (canned pumpkin) and 1/2 cup chocolate chips.

Apple Pie

Add 1 medium apple, sliced thinly and chopped plus 1 teaspoon cinnamon. Sprinkle cinnamon sugar on top.

Peanut Butter

Add 1/2 cup creamy peanut butter.

Strawberry

Add 1 cup sliced or chopped strawberries.

Toasted Coconut

Add 3/4 cup shredded coconut.

Plain

Don't add anything! Slice in half and make a sandwich!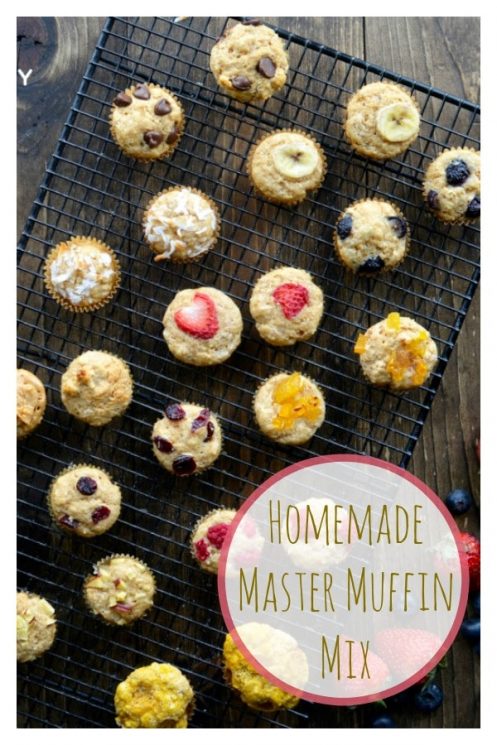 Ingredients
12

standard

cupcake liners

8

cup

flour, whole wheat

1/2

cup

coconut sugar

5 1/2

tablespoon

baking powder

3

teaspoon

salt

1

cup

coconut oil
Optional
1/2

teaspoon

nutmeg

1

teaspoon

cinnamon

3/4

cup

cranberries, dried, sweetened
Instructions
Mix together dry ingredients. Use a pastry blender to cut in the solid coconut oil until well incorporated  (same as you would with shortening).

Store your mix at or below room temperature (any warmer and the coconut oil will become soft and liquid. If you live in a very warm climate, storing in the fridge is probably best). Makes about 10 cups of mix.

When you are ready to make muffins:

Preheat oven 400°F. Place liners into muffin pan.

Mix 2 1/3 cup muffin mix together with 1 cup milk and 1 egg, slightly beaten.

Add any mix-ins per this

chart

.  (Note: what is included as "optional" in this recipe is what is called for in the current meal plan. For March 12th, your add ins are cranberries, nutmeg and cinnamon).

Scoop batter into prepared muffin cups, and bake for 20-22 minutes.