Fresh Pumpkin Puree in 3 Simple Steps
While of course it's easier to get your pumpkin from a can, and generally cheaper, there are a few reasons you may consider pureeing your own pumpkin!
Your puree will be organic if your pumpkins are!
It actually is cheaper if you grow your own pumpkins.
It's a skill that is good to learn. It's good to be independent and self reliant.
Your kids can get the farm to table connection, and really know the source of their food.
Pumpkins are food! Isn't it amazing that we grow so many and never eat them?
Then you have some seeds to roast!
Fresh is best!! Eating food closest to harvest is the best way to maximize nutrients!
So, don't be scared. Give this simple puree method a try. Start with a smallish pumpkin, generally labeled: Sugar pumpkins or Pumpkin pie pumpkins.
STEP 1
Instead of trying to get a knife into the super thick skin of these small pumpkins, just put the whole thing in the oven instead. Snap the stem off, stick it in an oven safe dish, and bake at 400 degrees for about an hour.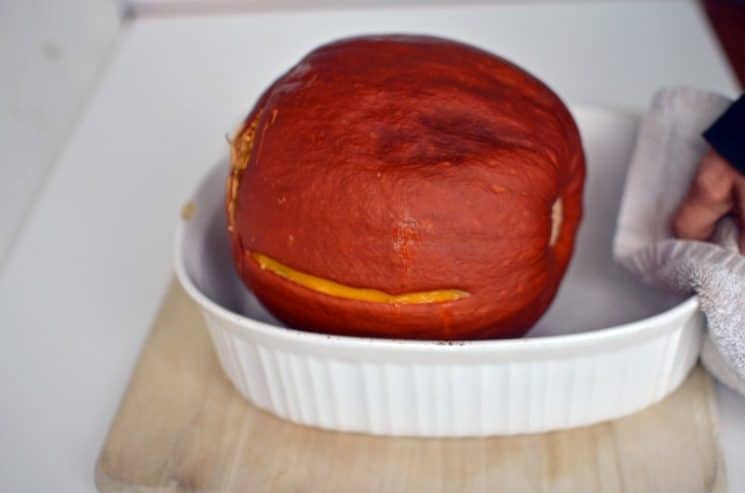 Step 2
Remove pumpkin from oven, cut in half and scoop seeds out with an ice cream scoop. Then, with the same ice cream scoop, scoop the flesh out.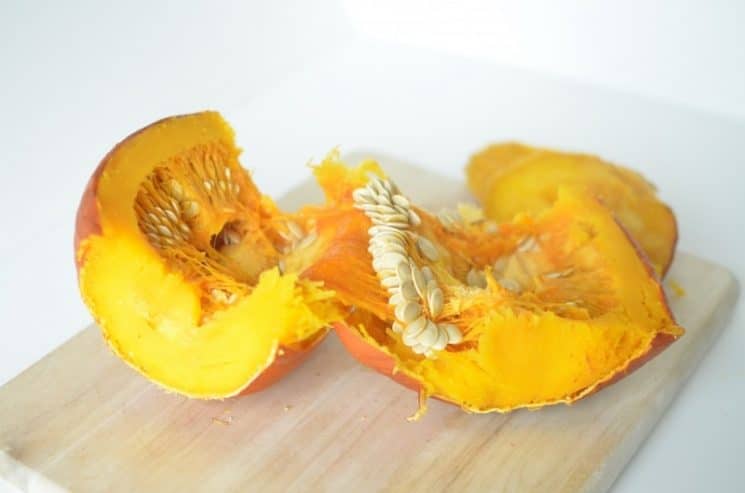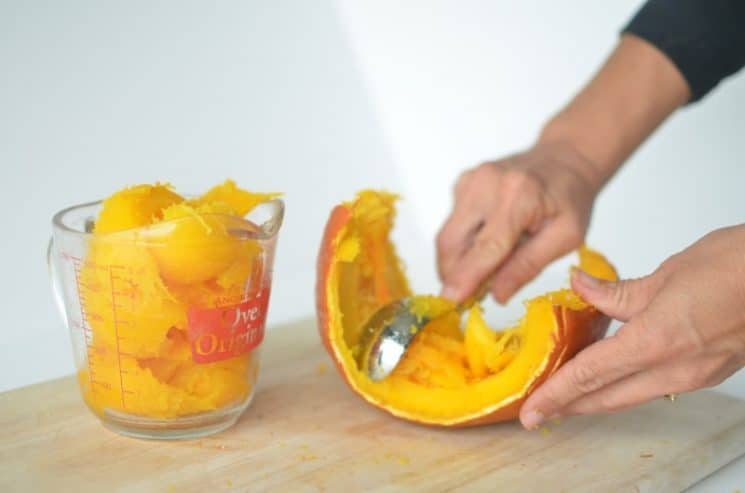 Step 3
Place pumpkin flesh into a food processor and puree! Depending on how good your processor is, and how smooth you like the pumpkin, you can add a touch of water to enhance the smoothness. I used 2 TBL of water for the whole pumpkin.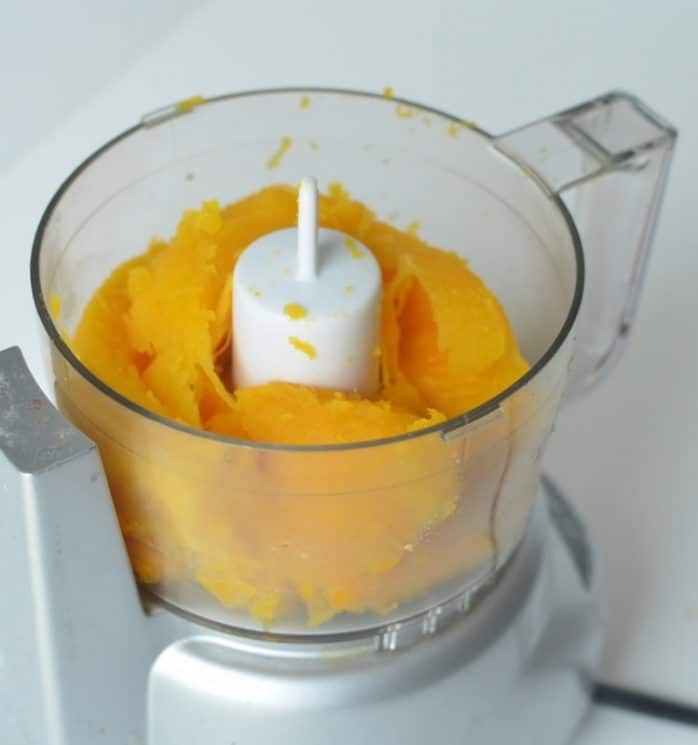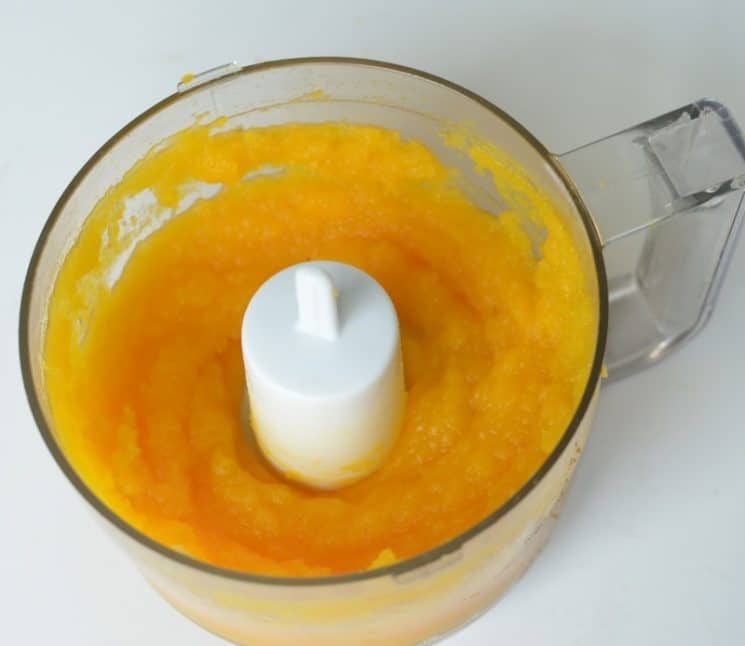 And that is it! You can see my fresh pumpkin on the left, and the canned pumpkin on the right. Just because "theirs" is dark, doesn't mean it's a worse product. In fact, I do think it tastes a little better, but only because I'm used to that. The only ingredient they have is pumpkin as well, ,but I'm sure they use different varieties of pumpkins than I used. Different pumpkins, different colors.


Now, what to do with it?
OUR BEST PUMPKIN RECIPES: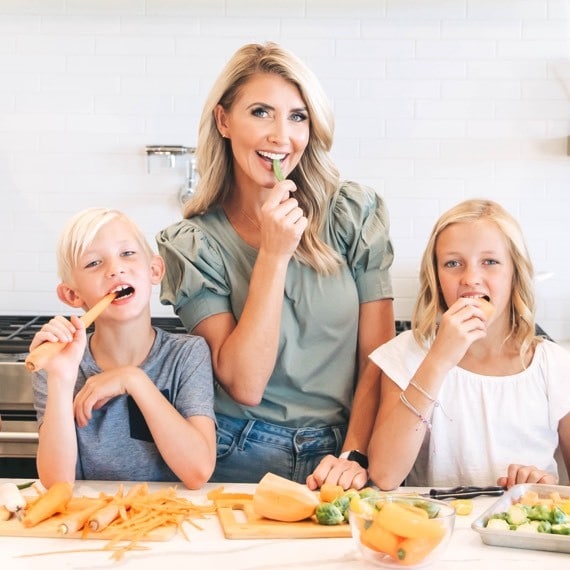 Natalie Monson
I'm a registered dietitian, mom of 4, avid lover of food and strong promoter of healthy habits. Here you will find lots of delicious recipes full of fruits and veggies, tips for getting your kids to eat better and become intuitive eaters and lots of resources for feeding your family.
Learn More about Natalie