Raisins– some kids love them, some hate them.  My daughter has crossed over. She used to be a hater, but started to like raisins when she got addicted to trail mix!  I've always been a lover.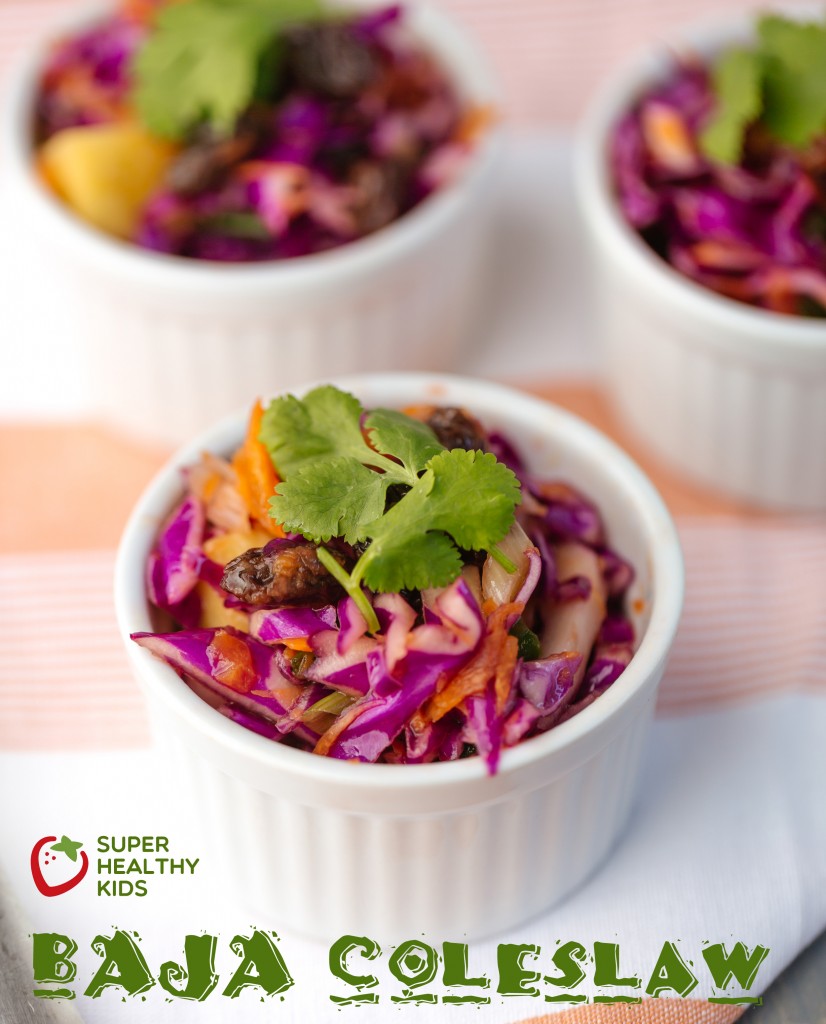 Raisins are the original fruit snack! Remember when we were kids?  Fruit snacks didn't come in brightly colored baggies, full of corn syrup.  They were tiny single serving boxes with the SunMaid Lady on the front.
Why should our kids eat raisins?
Potassium

!  Raisins and dried apricots are one of our best potassium sources.  In fact, last night we were trying to find potassium rich foods for the Trek I keep talking about.  My husband is going to be one of two medical people there, and he's concerned about dehydration.  Potassium and sodium balance is essential.
They are shelf stable without the use of chemicals! Stock up parents, these babies can last a long time stored properly.
They are the top US source of Boron (a mineral for bone health)
Raisins are high in phenols (an antioxidant that protects against oxidative damage)
Bottom line, share the raisins!!!  I found this cabbage salad recipe on the Sunmaid raisin site, and am sharing it with permission.  I'm always looking for salad recipes, beyond lettuce based boring salad.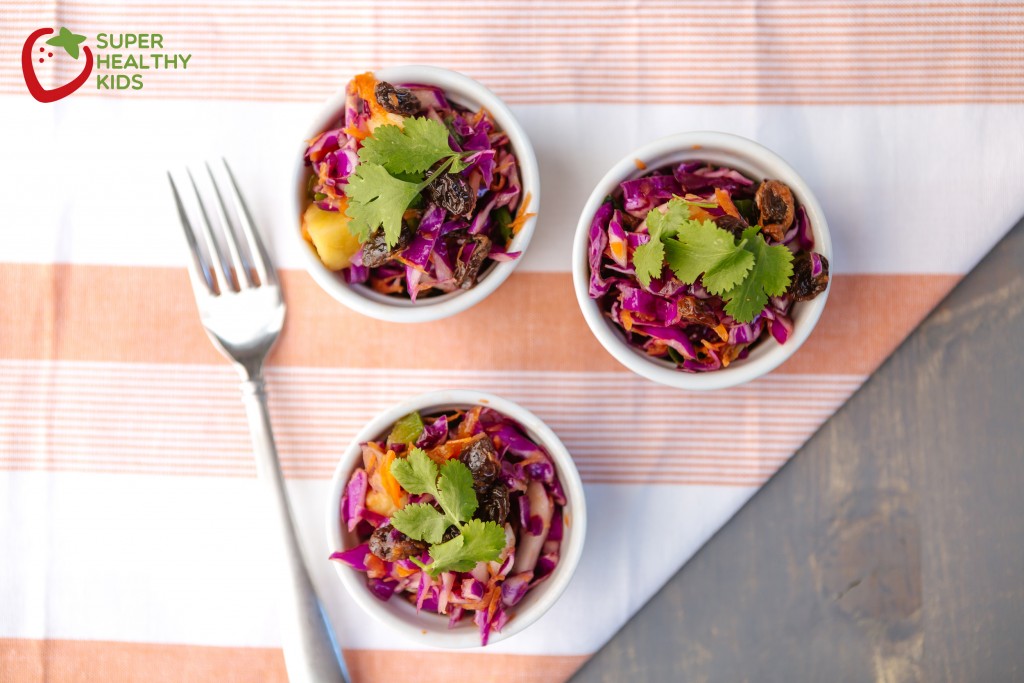 BAJA COLESLAW
1/2 small head cabbage, washed and finely shredded (about 4 cups)
2 small carrots, peeled and shredded
3 green onions, thinly sliced
1 small sweet bell pepper, diced 1/4″
3/4 cup Sun-Maid Natural Raisins
1/2 cup cubed fresh or frozen, thawed mango
1/2 cup cubed fresh or frozen, thawed papaya
1 tablespoon sugar
3 tablespoons extra virgin olive oil
2 tablespoons fresh lime juice
Chopped cilantro leaves for garnish
COMBINE cabbage, carrots, onions, bell pepper, ½ cup of the raisins, mango and papaya in large bowl.
MIX sugar, olive oil and lime juice in small bowl. Add to vegetables and fruit and mix thoroughly.
TURN into a serving bowl and garnish with cilantro and remaining ¼ cup raisins.
Makes 6 to 8 servings.
Nutrients per Serving: Calories 180; Protein 2.2g; Fat 7g (Sat. Fat 1g); Carbohydrate 29g; Dietary Fiber 4.7g; Cholesterol 0mg; Sodium 35mg
Daily Values: Vitamin C 93%      Vitamin A 70%       Dietary Fiber 19%