Poems on Fruits and Odes to Vegetables
I'd like to write more posts on how to teach good nutrition to your children. I'm currently preparing a presentation for 1st graders on fruits and vegetables, so this has really been on my mind.
My poor kids have been completely brainwashed by me. Especially Erica, my teacher at heart. I came downstairs to find these signs on our cupboards: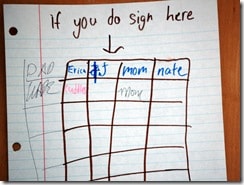 I have always enjoyed finding books at the library that teach kids about healthy food in a fun way. Recently, I was introduced to this adorable book of poems called:
POEM ON FRUITS & ODES TO VEGETABLES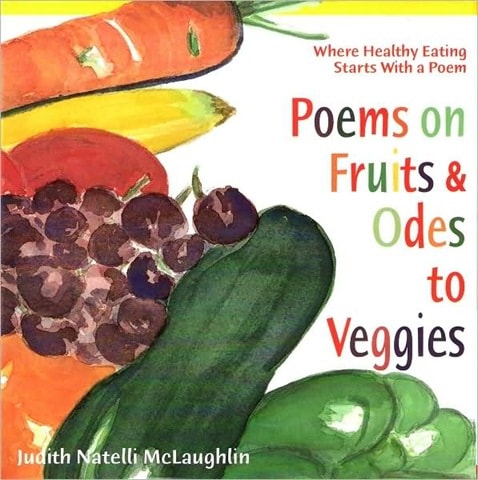 One of the poems from the book:
CARROTS
by Judith Natelli McLaughlin
Carrots orange, long and bright
Make my snowman's nose tonight
Carrots shredded thin and fair
Make lovely, layered orange hair
Carrots crunchy, cold and sweet
Make my favorite snack to eat
Isn't it sweet! Simple and sweet. And what a great forum to start a discussion about all the great things about carrot. You can tell your kids that:
Carrots help us to see better (especially at night!, like a spy!)

Helps our blood move better through our bodies
Does your family love to read? Do you love poems? Do you love talking about healthy eating? You should visit the website of this gorgeous author, Judith McLaughlin!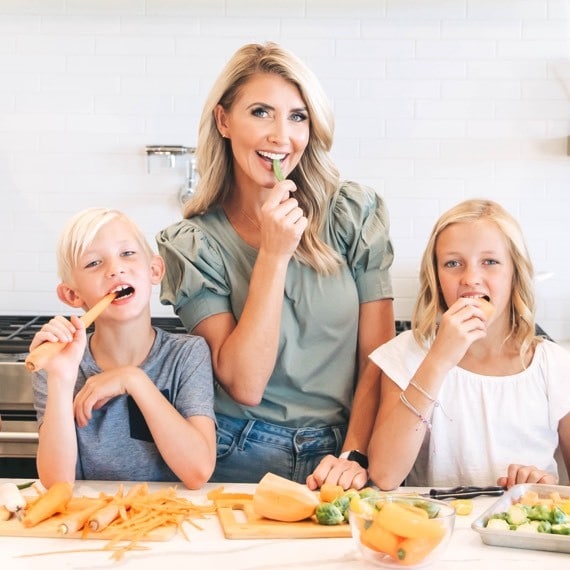 Natalie Monson
I'm a registered dietitian, mom of 4, avid lover of food and strong promoter of healthy habits. Here you will find lots of delicious recipes full of fruits and veggies, tips for getting your kids to eat better and become intuitive eaters and lots of resources for feeding your family.
Learn More about Natalie