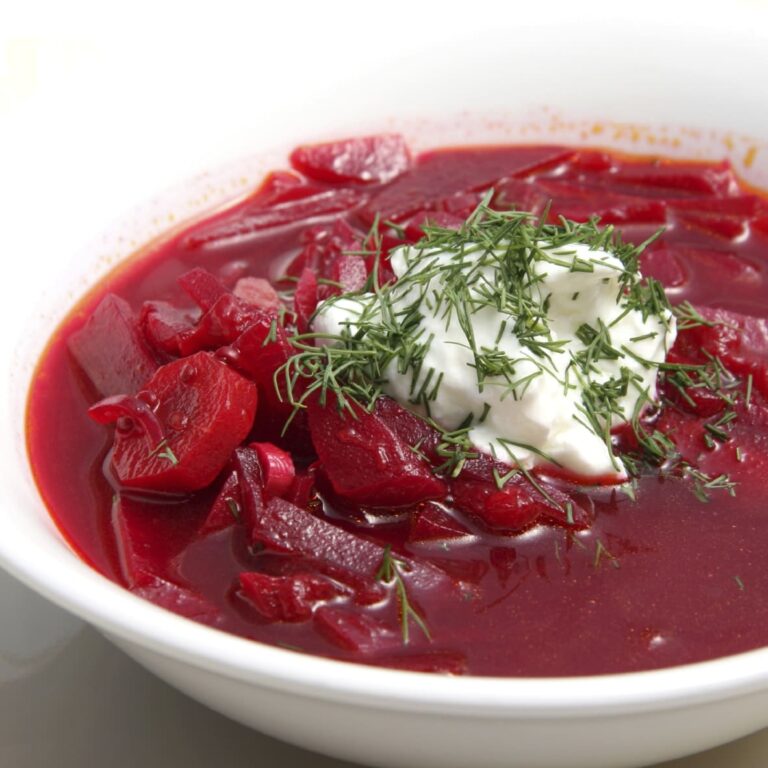 ….and free my soul, I want to get lost in your rock and roll, and drift away. Love that song.
Have you used beets in anything before? It was our first time, which explains the resistance of my two younger children to try it. TJ said it was too "bloody" for him to eat. But as far as vegetable soups go, this was tasty. This dish (a Russian soup) is traditionally made with beets, tomatoes, and other veggies of your choice.
Beets are a great source of Folate… Perfect for you expecting mothers!
I used
4 potatoes (peeled and chopped)
1/2 head of cabbage (shredded)
3 carrots (chopped)
1 onion, chopped
olive oil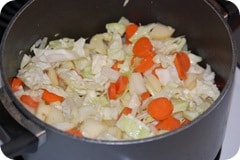 I put the potatoes, cabbage, onion, and carrots in a pot with some olive oil, and sautéed until the cabbage got soft. Then I added:
3 beets (peeled and chopped)
6 cups broth
1 can chopped tomatoes (with the juices)
1 TBL lemon juice
Salt and Pepper to taste.
An optional step, is I took several cups of soup, and blended it in a blender, and returned it to the soup. I didn't do it for all the soup, I wanted some of the vegetables to remain chunky, but I did blend up maybe 4 or 5 cups of the soup. I think it makes vegetable soup creamier and yummier.
When served, add a touch of sour cream. It turns the soup Pink.. perfect for Valentines day!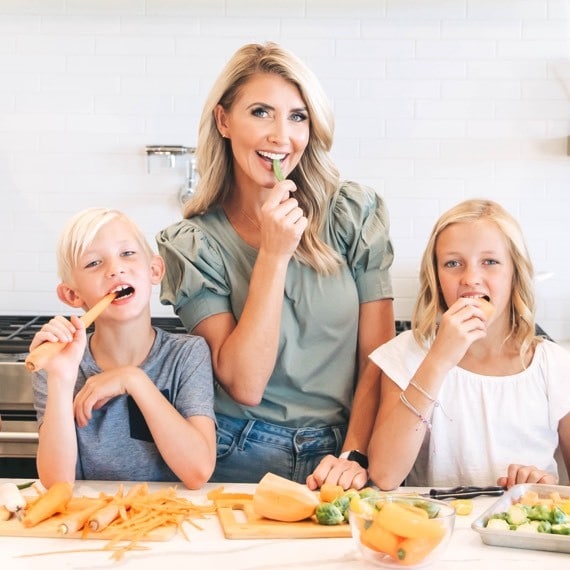 Natalie Monson
I'm a registered dietitian, mom of 4, avid lover of food and strong promoter of healthy habits. Here you will find lots of delicious recipes full of fruits and veggies, tips for getting your kids to eat better and become intuitive eaters and lots of resources for feeding your family.
Learn More about Natalie