If you have been reading this blog for a while, you will know, we love our breads!  Probably my favorite food group in the world.  To work in a bakery for me would be both a dream come true, and a nightmare at the same time (I'm weak, what can I say).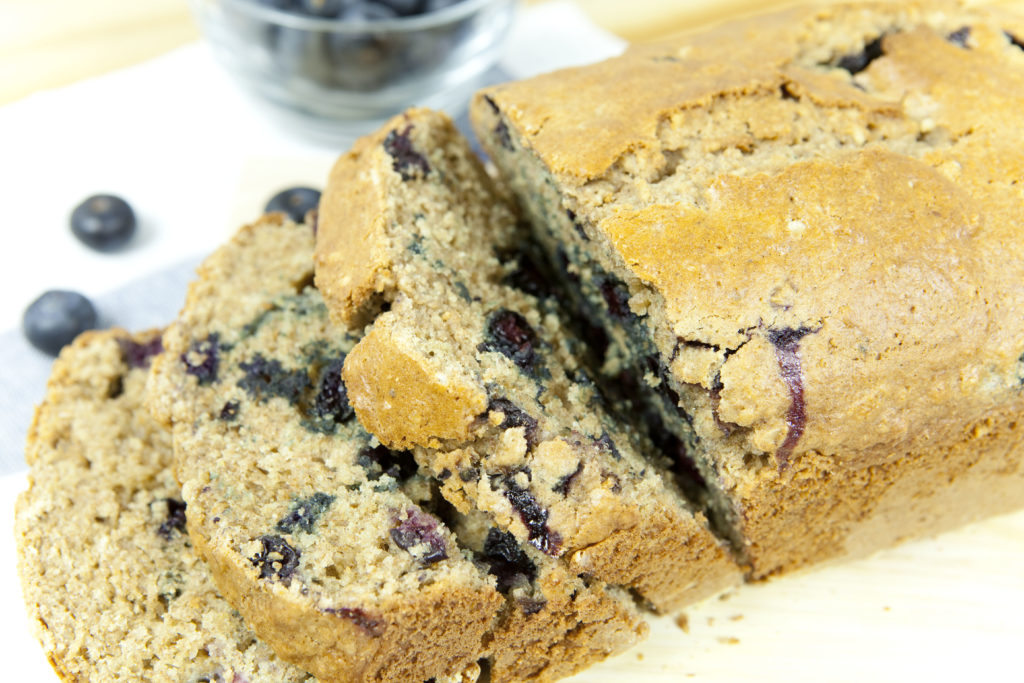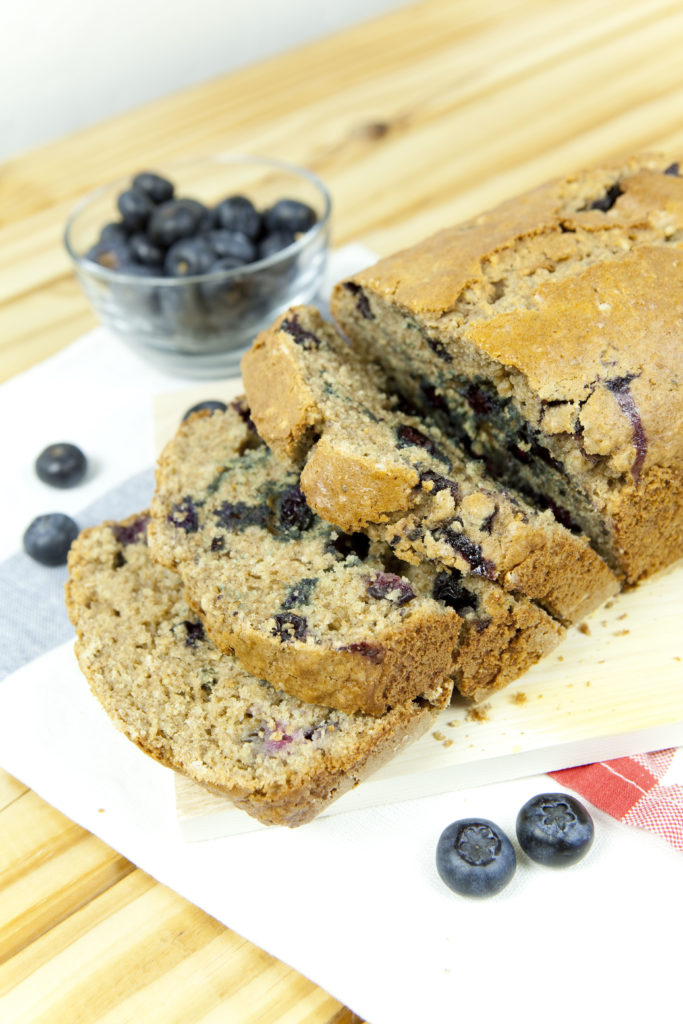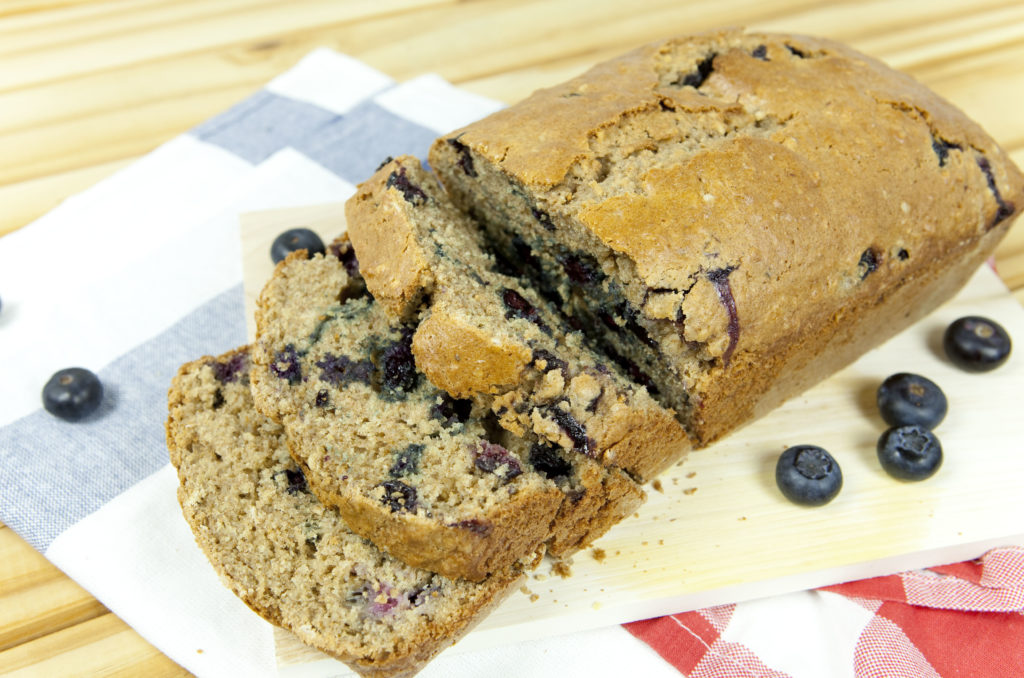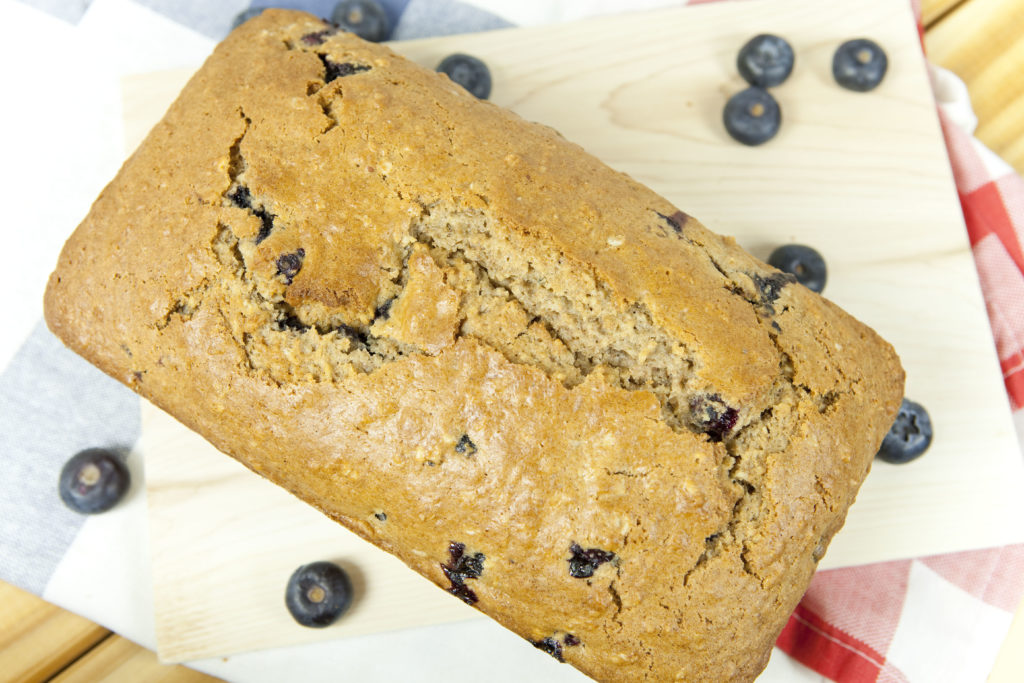 But with Berry season upon us, and my 50lbs of oats, we decided on making Oatmeal – Blueberry Bread!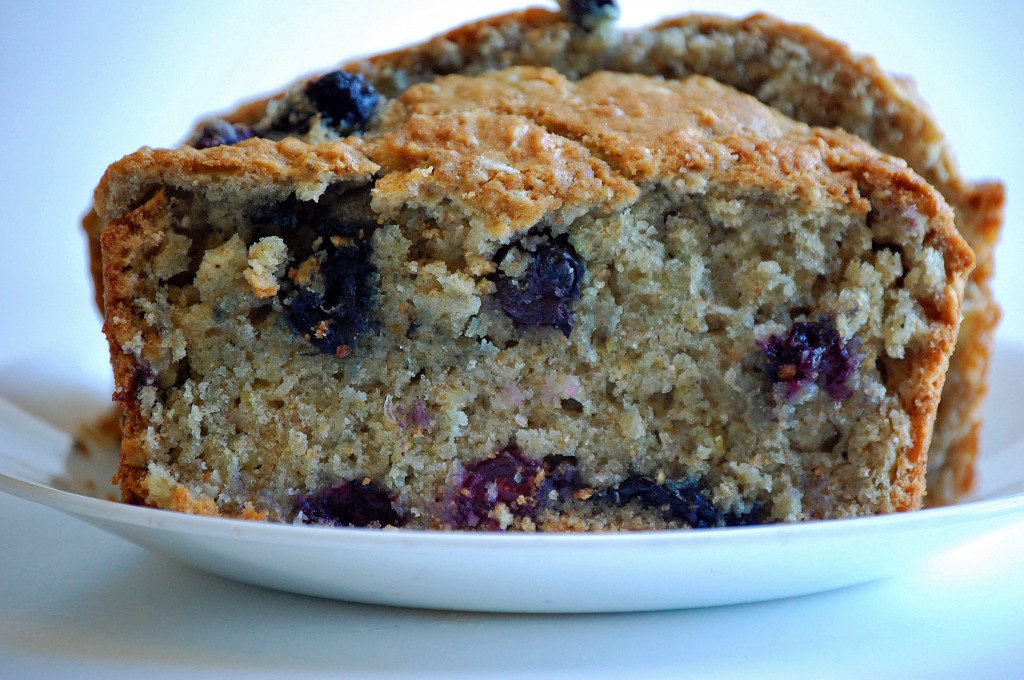 First, the dry ingredients:
1 Cup whole wheat flour
1 cup white flour
1 cup rolled oats
½ cup sugar
1 ½ tsp baking powder
½ tsp baking soda
¼ tsp allspice
¼ tsp salt (optional)
¾ cup low fat milk
½ cup melted coconut oil
2 eggs
1 ½ cup blueberries (fresh or frozen-thawed)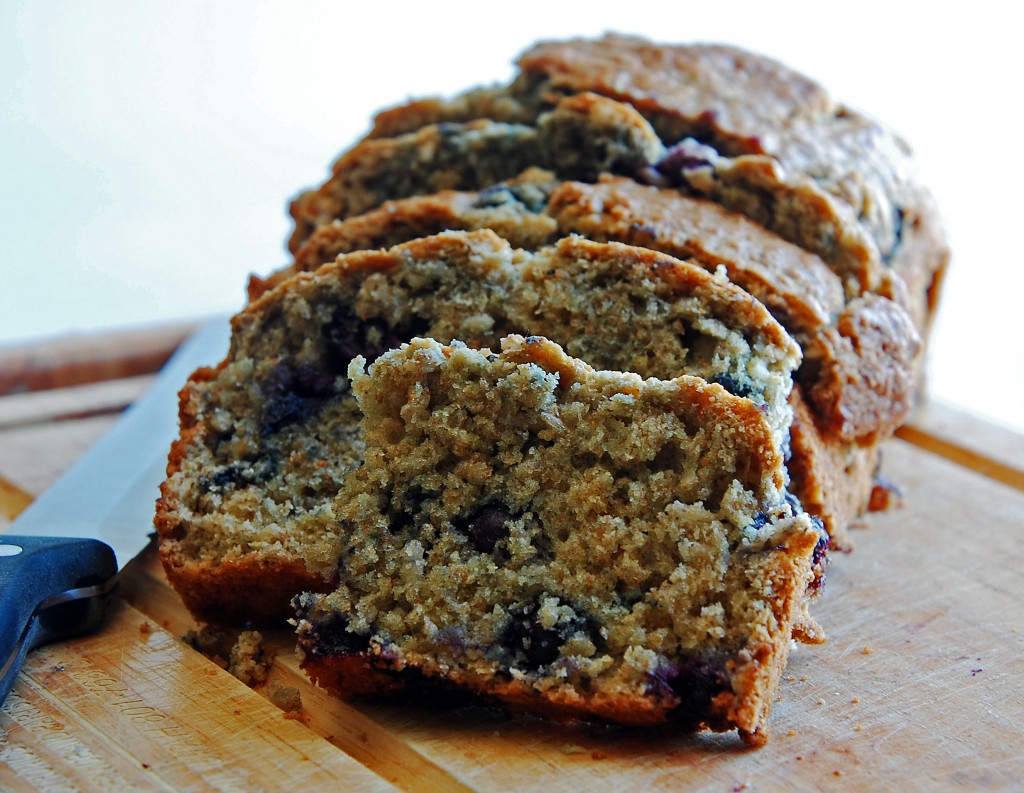 Mix dry ingredients (flours, oats, sugar, baking powder, soda, allspice, and salt) using a mixing bowl. Mix wet ingredients into dry. Fold blueberries in gently. Pour into an 8 1/2X4 1/2 inch bread pan. Bake at 350 for 60-65 minutes.
So, what are the health benefits of Blueberries:
Like any dark purple and blue fruits and vegetables they are high in Anthocyanin and phenolics.  The benefits include reduction of age related memory loss, controlling blood pressure and slowing the effects of aging (I like that one).