Sweet Nut Clusters Recipe For Your Sweeties
On our last major hike, I purchased from Costco a bag of Cashew Clusters. And, as with all new foods, I looked at the ingredients and say to myself: I can make that! ha ha. So, that is what I did. Not saying you can't make this another way, but I wanted to copy the package exactly! The ingredients on the bag were:
Cashews, Almonds, Cane Sugar, Pumpkin Seed Kernels, Rice Syrup, Sea Salt and Honey.
I purchased some cashew pieces, almonds, sunflower seeds, and peanuts for mine.  I also had to find Rice Syrup!  I don't shop specialty health food stores normally, but I wanted to get some rice syrup, since we've never used it before.  It was fairly easy to find. The health food store kept it by the honey/agave/maple syrup products.  There was one organic jar that was almost $8, but I chose the un-organic one for $4.  (I have a feeling this jar will last for many years.)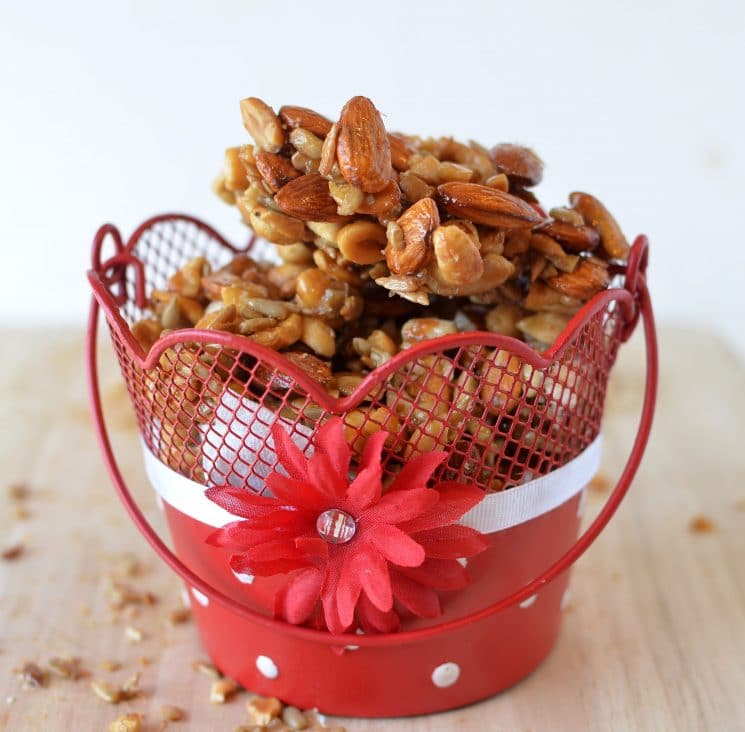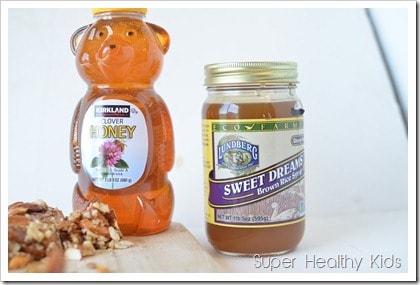 Here was our final recipe:
Ingredients
1/2 cup almonds
1/2 cup cashew pieces
1/2 cup sunflower seeds (shelled)
1/2 cup peanuts
1 TBL Brown Rice Syrup
3 TBL Honey
Instructions
Mix brown rice syrup and honey in a small bowl.
In a large bowl, combined nuts and seeds.
Pour honey syrup mixture over nuts.
Scoop into a pan lined with parchment paper! (otherwise, tough to remove) (8X8 or 8 inch round pan).
Bake at 350 for at least 20 minutes, or until just before nuts start to brown. Take out of oven and leave on the counter for several hours, preferable overnight to harden.
By morning, your clusters will be well glued together!
Use any mixture of nuts and seeds you like. I did this a second time with only almonds.  The key is to get 2 cups worth of nuts and seeds, to 4 TBL worth of sweeteners.
The verdict! Don't make it if you can't stop yourself from eating too many because it's amazing!!! One little cluster however is perfect for kids lunch or snack!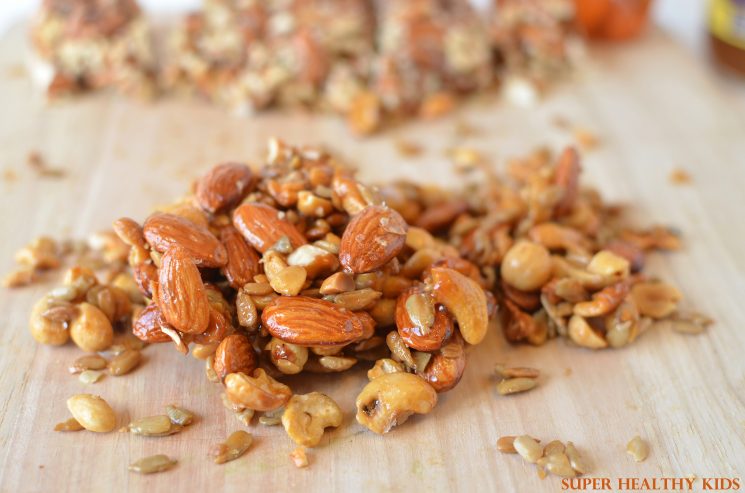 A note about cooking with sugar. The longer you cook sugar (on the stove top or in the oven) the crunchier and harder your finished product will be. So according to how you like it – chewier results, less cooking time!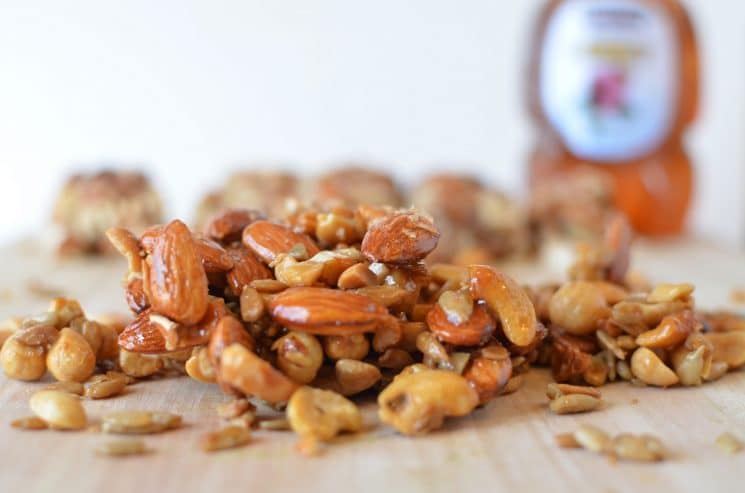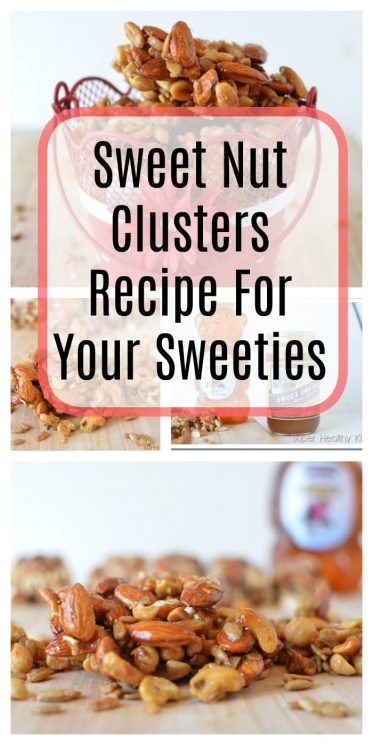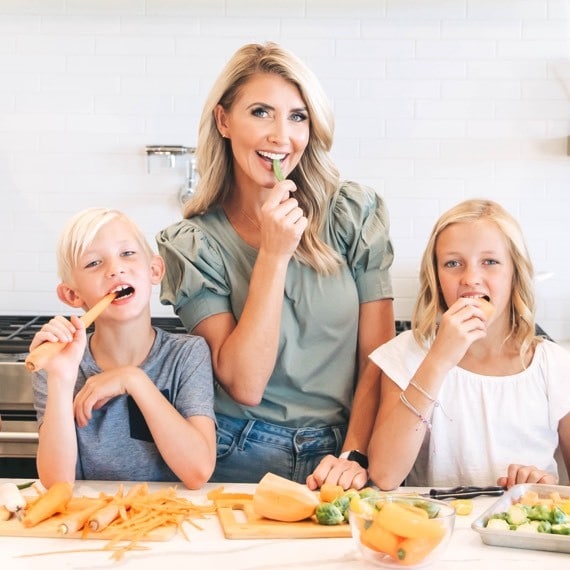 Natalie Monson
I'm a registered dietitian, mom of 4, avid lover of food and strong promoter of healthy habits. Here you will find lots of delicious recipes full of fruits and veggies, tips for getting your kids to eat better and become intuitive eaters and lots of resources for feeding your family.
Learn More about Natalie