Complex Carbohydrates and 5 Minute Dinner
Ever have a quiet minute in the day, so you pick up a book, only to fall asleep? Or you try to watch your favorite TV show and then fall asleep on the couch, missing the whole thing? There is a way to get your groove back, and I promise it doesn't include Diet Coke.
Complex carbohydrates, like whole-grain bread, whole grain cereal, brown rice, and whole wheat pasta is our bodies preferred source of energy. However, for maximum efficiency, we also need protein. It helps to control the release of that energy (including beans, eggs, nuts, and lean meats) The nutrients involved in this process are:
Vitamin B you need 6 micrograms per day
Iron need 18mg
magnesium need 400 mg
zinc need 15 mg
Eating the wrong foods will have an opposite effect. These are energy drainers!
skipping breakfast
eating foods high in saturated fat. (especially fast food)
eating high sugar junk food!
So here is my fabulous, energy producing, non-draining, fast, easy, quick dinner! Anyone who tells me they don't have time to make dinner and that it's faster to do the drive thru, I tell them about this meal: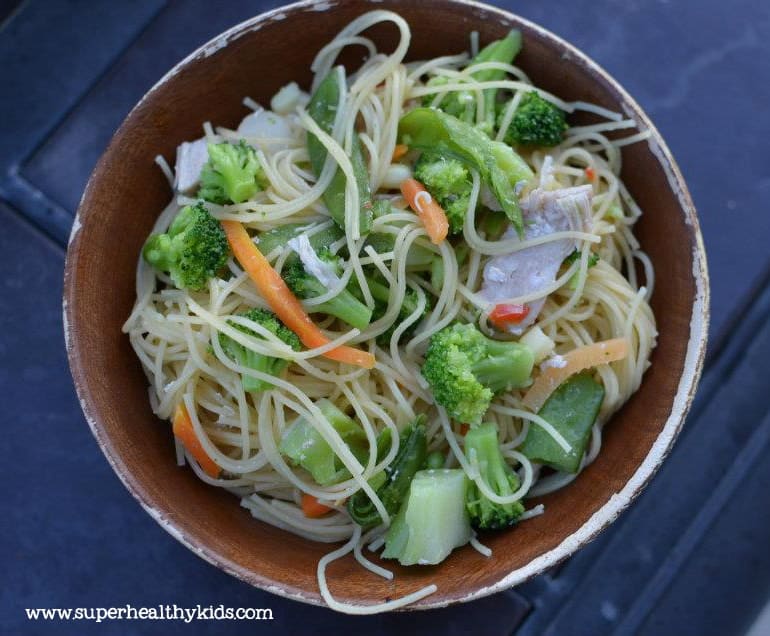 Whole Wheat Capanelli (much like angel hair in thickness, so it only takes 4 minutes to cook.. Got it on sale for $0.89/ lb
One bag of frozen veggies like broccoli
Chicken (Optional: If I have leftover chicken I'll use it, or a delicious rotisserie chicken!!)
1 tablespoon butter
Parmesan cheese
salt and pepper to taste.
I boil the frozen vegetables and whole wheat pasta together in the same pot. Then when the pasta and the vegetables are both cooked, I drain it. Put in about 1 TBLS of butter (you may want more according to taste, or none at all). Then I sprinkle it with parmesan cheese.
This dinner is literally on the table in 5 minutes!!!
For more dinner ideas, check out our MyPlate Meal Ideas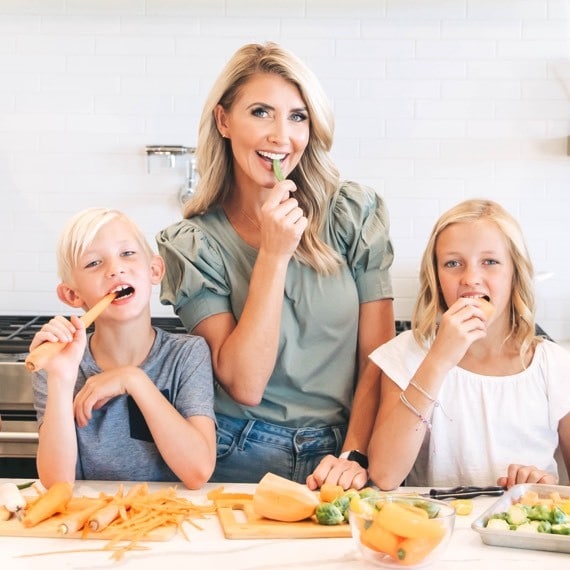 Natalie Monson
I'm a registered dietitian, mom of 4, avid lover of food and strong promoter of healthy habits. Here you will find lots of delicious recipes full of fruits and veggies, tips for getting your kids to eat better and become intuitive eaters and lots of resources for feeding your family.
Learn More about Natalie