14 Fun and Healthy April Fool's Food Ideas
Prank your kids with these fun, healthy recipes where food is disguised to look silly and different!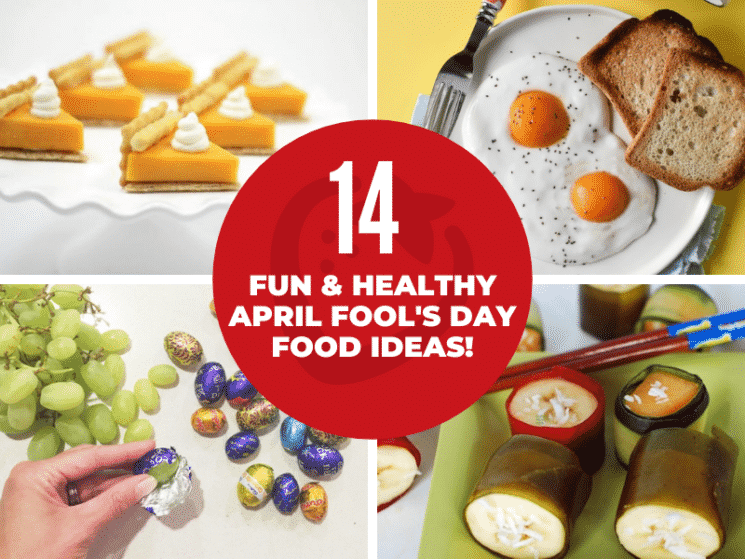 Every year my kids anxiously await the April Fools' Day food fun in our house. My kids giggle with glee over what they may find when they come to the table!
They love to have surprises throughout the day-like having ostrich eggs for breakfast, a brown E with their school lunch (or maybe a wooden cookie), and a meatloaf "cupcake" with apple "French fries" for dessert. Try some of these silly ideas with your own kids!
Fun and Healthy April Fool's Foods for Kids
Ostrich eggs. My kids ask for these every April Fools' Day. They look like oversized sunny side up fried eggs with a huge yolk, but in reality they are made of vanilla (or plain) yogurt and a half of a peach. Spoon some yogurt onto the plate to serve as the egg white, then top it with a half of a peach (fresh or canned in its own juices) to serve as the yolk. Chia seeds add a fun 'peppery' touch! The first year that I did this, the kids truly thought that I was serving ostrich eggs.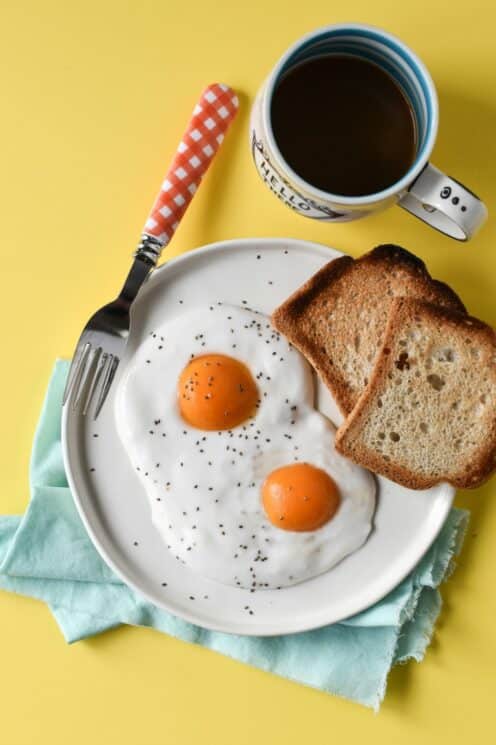 Real Peach Donuts. These "donuts" look like donuts and taste delicious, but they're really peaches. This works with apples, too!
Funny Cupcakes. The kids love when I make meatloaf cupcakes. Just prepare your meatloaf in a muffin tin, top the meatloaf cupcakes with mashed potato icing and decorate with pea sprinkles or other fun garnishes.
Fake Fruit Punch. This one is another of our favorites! Prepare some natural jello, pour it into drinking cups and insert a straw into each cup. Refrigerate until firm, then serve this undrinkable drink with snack for a fun surprise.
Mini "Pumpkin Pies." This cheese and cracker combo is another great one for snack time. You can just use the cheese and Triscuits and still get great results, though the dollop of cream cheese whipped cream is a great touch.
Worm in my Apple? Make a tiny hole in an apple and use a fruit leather to make a worm appear to be coming out of the apple.
Grapes in Candy Wrappers. This one requires a bit of effort- but it's totally worth it when they tear open that wrapper! Luckily, grapes are still pretty darn tasty.
Phony French Fries. Apple French fries have always been a hit at our house! Peel an apple, then slice into fry shapes (a crinkle cutter makes the illusion top notch!) Toss with a bit of cinnamon and serve with a few teaspoons of jam to look like ketchup.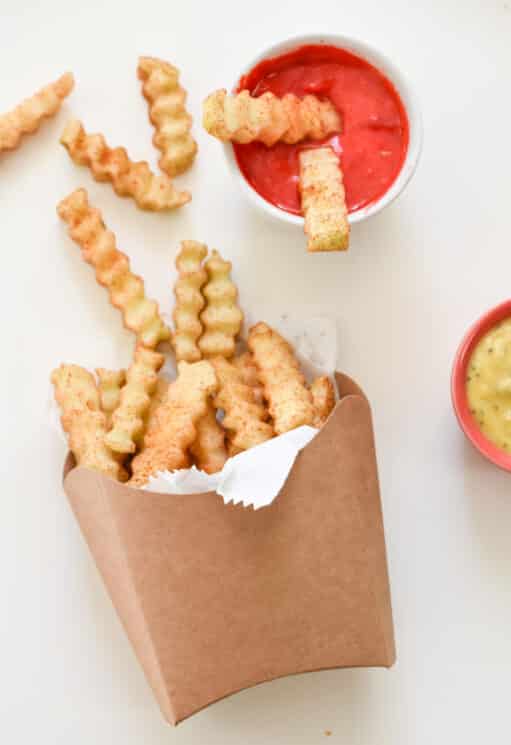 Banana Hot Dog. Start with a whole wheat hot dog bun, add your favorite nut butter, top with a banana, then drizzle with honey or jelly instead of mustard.
Carroty Cheese Dip. These cheese carrots certainly look like carrots, but they are really cheese. Serve them with your favorite whole wheat crackers. And if you prefer individual portions, make tiny carrots or baby carrots.
Micro meal. Serve a tiny meal for dinner and present your best serious face. It will be tough not to laugh though. Once the kids' laughter has died down, you can serve your real dinner.
Sushi. Or is it? Here are a few variations for you: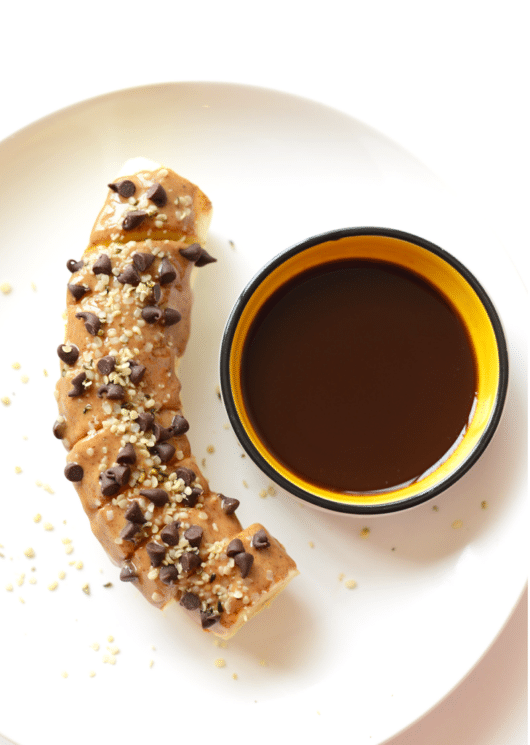 A few extra ideas that I have used or seen for packing up a school lunch include the following:
For "dessert," send brown-E's. Cut out E's from brown paper and add them to the lunch box for a fun April Fools' day joke.
Send pretend food for dessert. Do you have any wooden play cookies? Or a slice of plastic cake or a scoop of plastic ice cream? Send it to stand in for dessert.
Draw eyeballs on everything that can be drawn on. Use a sharpie to draw eyes onto a banana or orange peel, onto the sandwich bag or fruit cup, and on your child's drink.
Take a bite. Cut a bite out of your child's lunch and leave a note with it saying, "I hope you don't mind that I took a bite."
Do you have any favorite April Fools' Day food fun suggestions? We'd love to hear from you. From simple to complex, all ideas are welcome so that April Fools' Day can be full of food foolin' fun.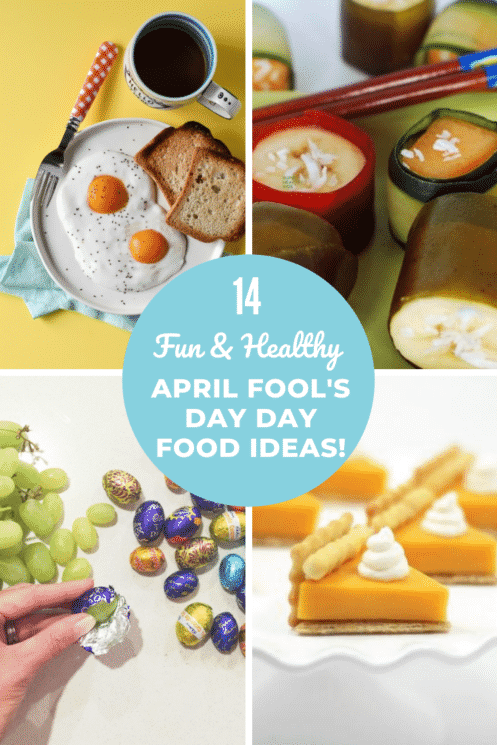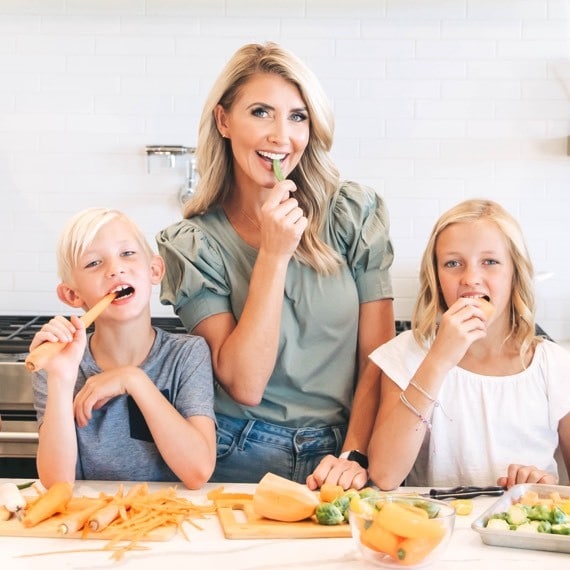 Natalie Monson
I'm a registered dietitian, mom of 4, avid lover of food and strong promoter of healthy habits. Here you will find lots of delicious recipes full of fruits and veggies, tips for getting your kids to eat better and become intuitive eaters and lots of resources for feeding your family.
Learn More about Natalie