30 Ways to Add Veggies to Breakfast
---
The recommended servings for fruit and veggies is 5-9 servings per day. This can be hard to get if you don't start early! Especially for kids whose tummies don't hold very much food at a time. Usually we think of having fruit with breakfast, but there are a lot of delicious and satisfying ways to get veggies in at breakfast. Starting your day off with some veggies not only add a lot of nutrients, but can be more filling to keep kids from getting hungry until lunch.
This is our top list of 30 ways to add veggies in before lunch:
1. Breakfast Tortilla – spread with cream cheese, favorite veggies and salsa.
2. Finely chop spinach and add to scrambled eggs as they cook.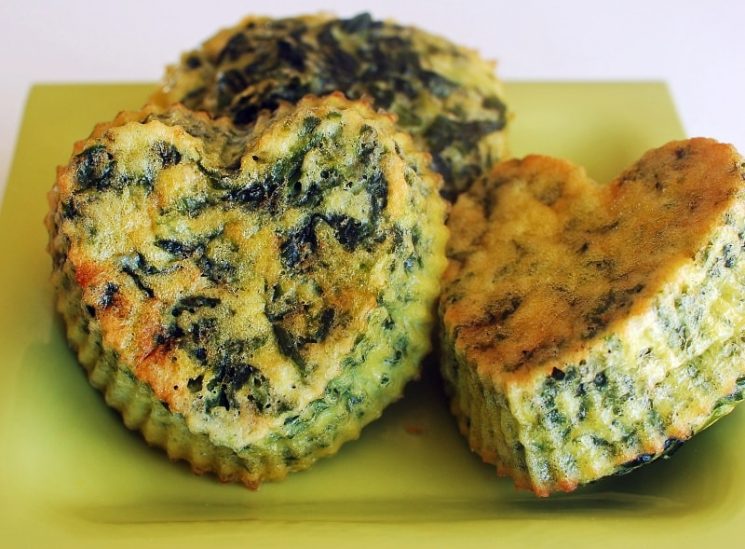 3. Hardboiled eggs pair deliciously with sliced tomatoes.
4. Cook an egg in a bell pepper to make a flower shape.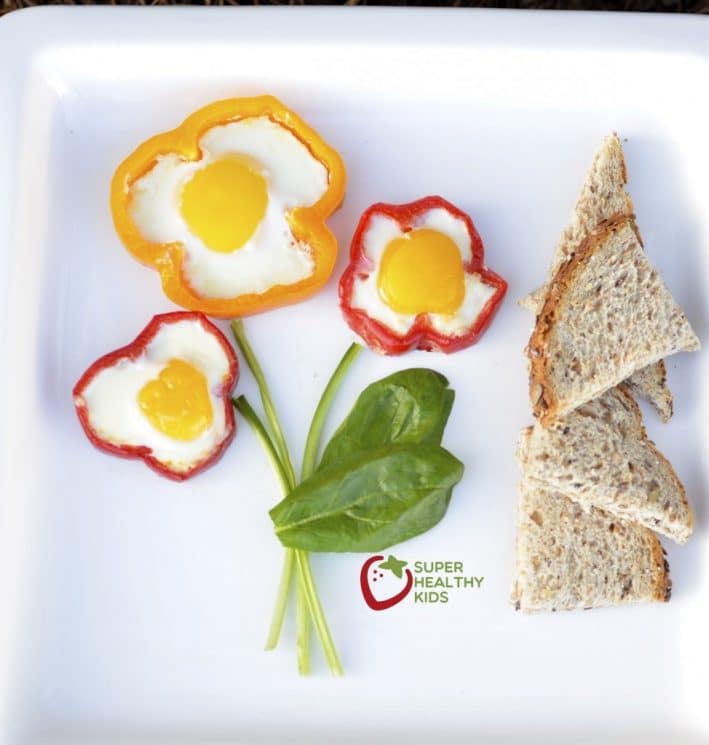 5. Smear a tortilla with bean dip then add chopped or sliced tomatoes and shredded low-fat cheese. Warm the burrito in the microwave for 30 seconds or until the cheese melts.
6. Make a breakfast casserole and add in veggies.
7. Place 2 tablespoons of peanut butter in a small container then dip with a mix of celery sticks, cucumbers, and apple slices.
8. Mix plain Greek yogurt with a drizzle of honey as a dip with carrots and whole-grain pretzel sticks.
9. Scoop salsa onto an English muffin topped with avocado and turkey bacon to make a hearty breakfast sandwich.
10. Make a breakfast tostada by layering a few black beans, cheese, favorite veggies and salsa on a corn tortilla.
11. Add sauteed spinach or kale to an open-face egg sandwich.
12. Add finely chopped broccoli and cauliflower into a quiche.
13. Make a frittata shaped like a pizza and add spaghetti sauce and veggies.
14. Make a veggie and potato hash (sweet potato + kale or asparagus + potato).
15. Make mini frittatas with spinach and sun-dried tomatoes.
16. Make a carrot-mango smoothie.
17. Mix spinach into savory oatmeal.
18. Make a sweet potato spread for toast.
19. Zucchini pancakes or muffins.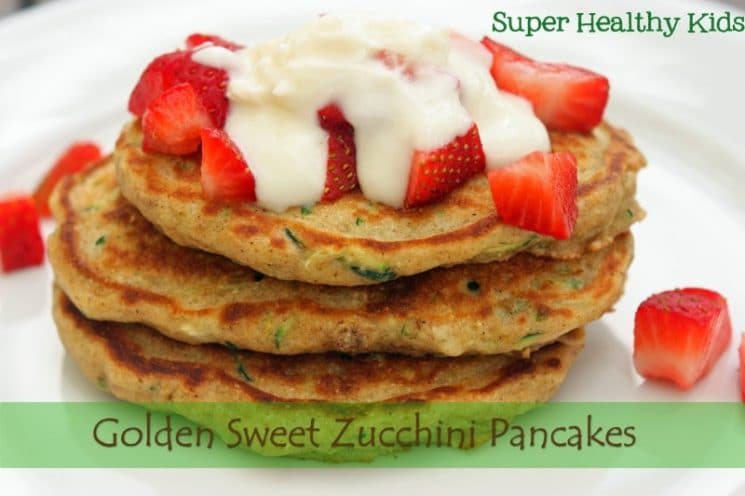 20. Spread pumpkin butter on toast.
21. Go raw! Serve a plate of fresh cut vegetables alongside the main course.
22. Incorporate shredded vegetables into french toast and pancakes. (carrots and orange veggies are especially good for this).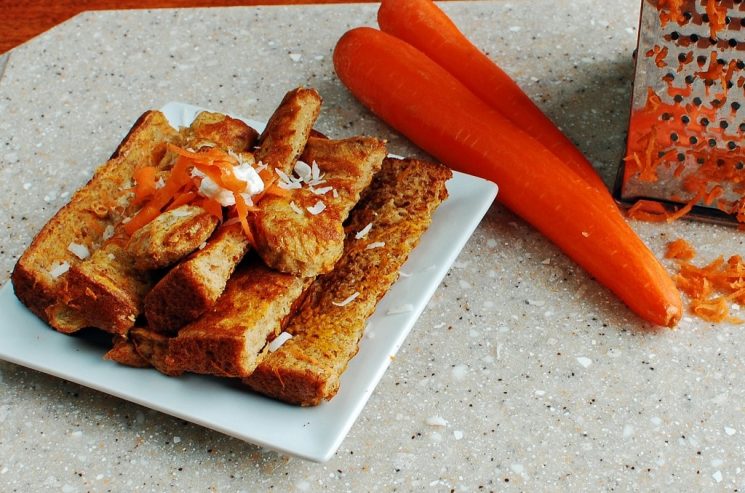 23. Make your own vegetable juice with a juicer.
24. Whip up a green smoothie.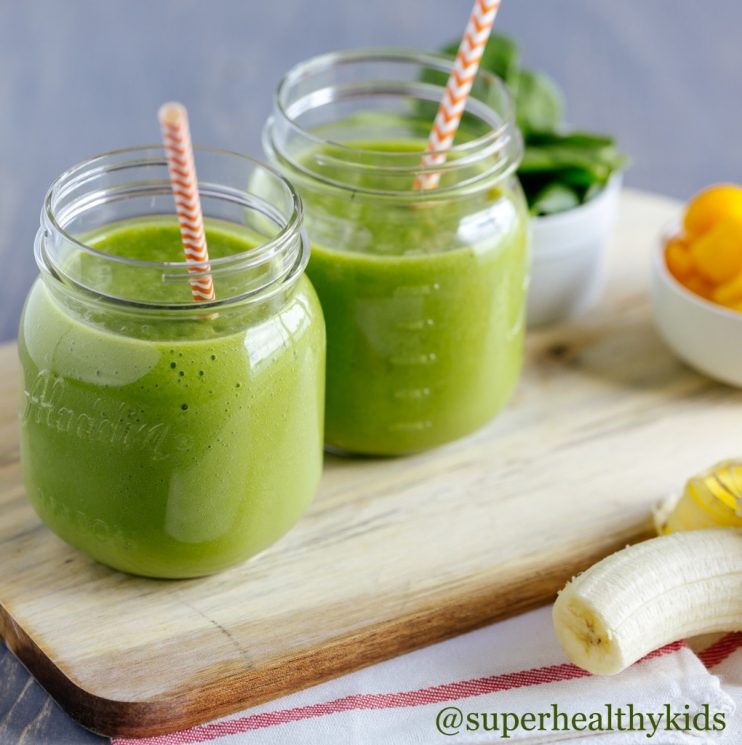 25. Sneak vegetable puree into muffins, pancakes and breads.
26. Make a quinoa, veggie, and egg white scramble.
27. Make a crustless quiche and add broccoli.
28. Make a breakfast salad.
29. Add diced bell peppers, scrambled eggs and salsa to a tortilla and wrap it up.
30. Layer a tortilla with avocado and Canadian bacon slices then top with fresh spinach.
What are some of your favorite ways to include veggies with breakfast?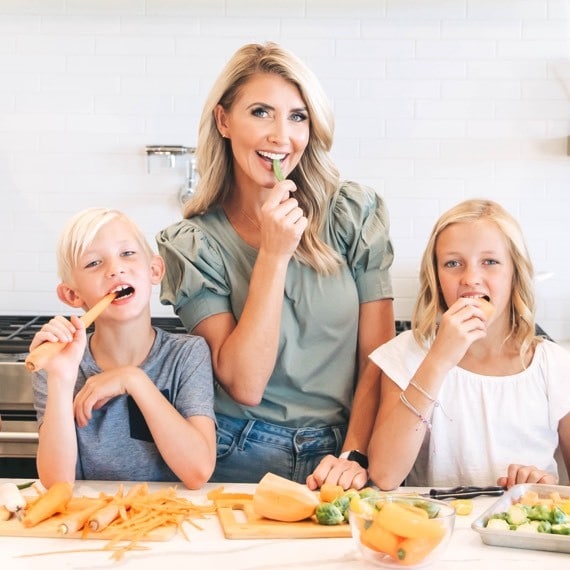 Natalie Monson
I'm a registered dietitian, mom of 4, avid lover of food and strong promoter of healthy habits. Here you will find lots of delicious recipes full of fruits and veggies, tips for getting your kids to eat better and become intuitive eaters and lots of resources for feeding your family.
Learn More about Natalie