Smoothie Recipes: Green Smoothie for Kids
Our green smoothies have never been actually green.  I wimp out in the spinach department, and I love dark colored berries.  However when reader Venessa sent us the recipe she got from her friend Natalie, we had to try it!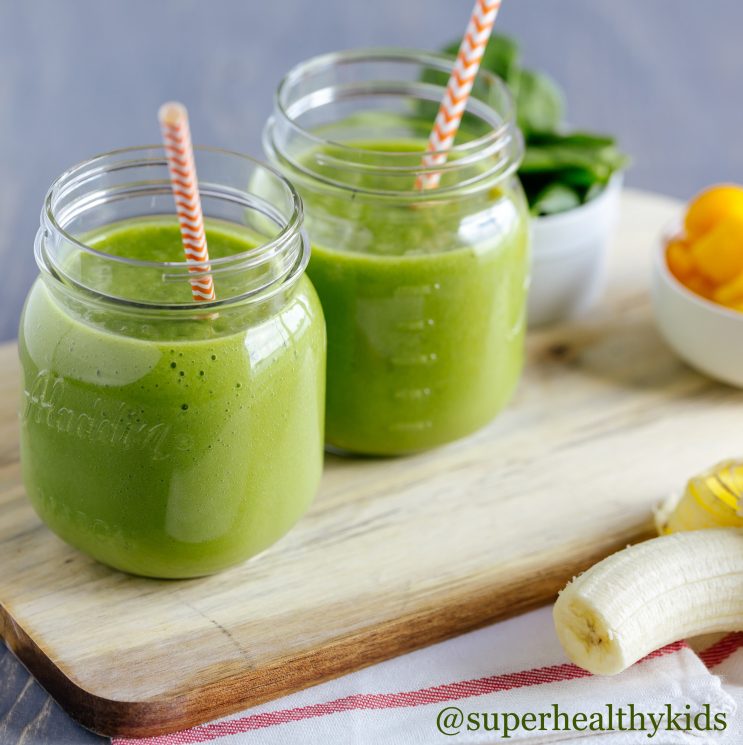 3 cups packed baby spinach
2 cups frozen peaches
1 cup frozen mango (or use fresh or more peaches)
1 frozen banana
1/2 cup skim milk
1 cup orange juice
1 cup plain yogurt
1 block silken tofu (I left this out)
I cut the recipe in half due to the size of my blender.  Remember when I bought the blender and thought it was so awesome and that I didn't "need no stinkin Blend-tec." Well, I was wrong. The blender is already cracked!  I really do need a Blend-tec!!
Anyway, back to the point. Delicious smoothie! TJ here had 4 dixie cups worth. I love the extra protein from the protein powder, tofu, milk, and yogurt. I love the good carbs from the fruit and the juice. An altogether great mix!