I promise this to be my last pepper post for awhile! But, this idea is something my husband told me about that his work friends have been making. Eggs, cooked inside a pepper. It's as easy as it looks:
Egg in a Red Bell Pepper
Slice bell peppers through the middle.
Place sliced pepper on a hot skillet.
Crack an egg into the center.
When egg whites are no longer runny, flip and cook on the other side.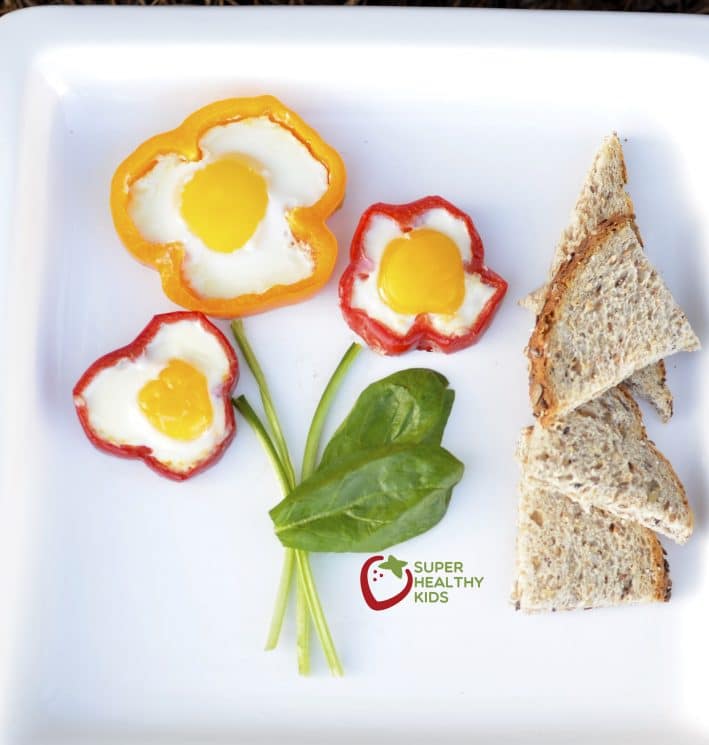 It's tough to get veggies in for us at breakfast, so these are great. What do you like to do with bell peppers?