10 Quick and Healthy Bedtime Snacks
Simple, healthy bedtime snacks help support kids' high-energy needs, without interfering with mealtime appetites.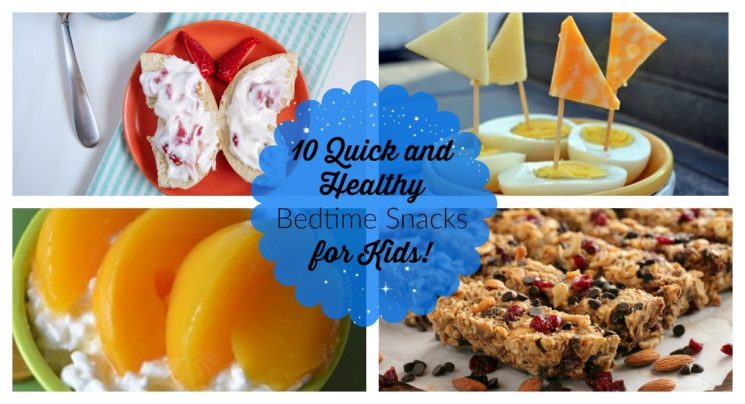 While many parents strive to "close the kitchen" after dinner, the reality is that kids often ask for something to nibble on at bedtime. Stall tactic? Maybe sometimes. But kids do have high-energy needs, and especially in the summer, when the sun sets after 8pm and there's lots of backyard play, they might really need some extra calories to sustain them overnight.
That's why it's good to have a plan, and serve snacks with intention. Here's how to do it, and what to serve.
Bedtime Snacking Guidelines
These simple guidelines help kids get the nutrition they need, while minimizing the effect of bedtime snack on main mealtimes.
Serve the snack 45 minutes before bedtime. This way their bellies can settle, and there's time for tooth-brushing.
 Aim for a balance of carbs, fat, and protein. A balanced snack keeps kids' blood sugar steady for sleep and satiety overnight.
Resist the urge to serve a big snack at bedtime. Treating bedtime snack like a meal interferes with kids' appetites at breakfast. (Ask me how I know…)
Now on to the healthy snacks!
Ten Balanced Bedtime Snacks
Whole Grain Crackers and Cheese
Whole grains provide fiber and vitamins, and cheese adds protein, calcium, and fat. Evidence is stacking up in favor of full-fat dairy, so don't be afraid of the fats in whole cheese
Peanut Butter and Fruit Sandwich
Fruits sweetens a peanut butter sandwich without the added sugar of jam. AND it brings fiber and antioxidants to the party. Try strawberries, blueberries, apples, or bananas.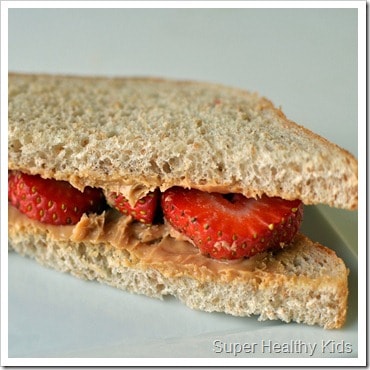 Oatmeal with Nuts and Dried Fruit
Whole grain oats, nuts, and dried fruit make a comforting and healthy bedtime snack. If you have leftover steel-cut oats in the fridge, they're even good cold! Just add a splash of milk.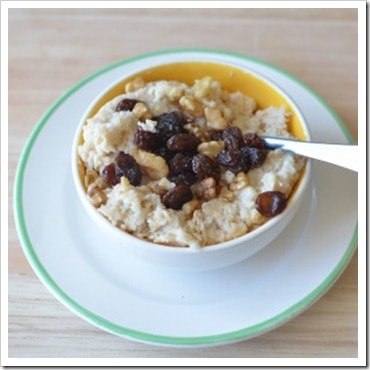 Hardboiled Egg, Cheese, and 1/2 Slice of Toast
The ultimate make-ahead snack, hard-boiled eggs provide protein and vitamins, and cheese provides calcium and healthy fats. Stick to a small amount of toast to avoid making this snack too large.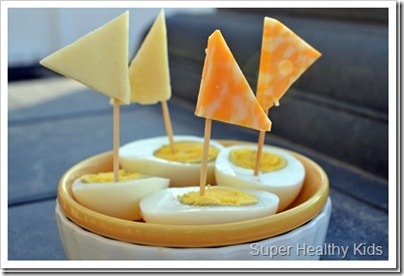 This quick, healthy, and classic snack balances natural fruits sugars with fiber and protein in peanut butter. Substitute almond butter or sunflower butter for variety, if you like.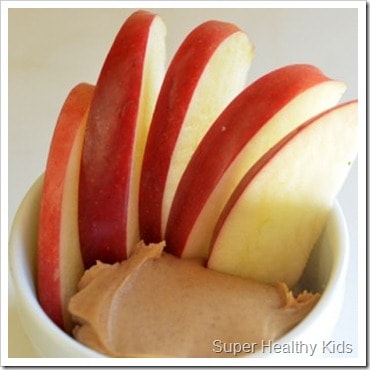 Cottage Cheese and Fruit
Cottage cheese is an often-forgotten option that's SUPER high in protein. Top it with peaches, berries, or the classic pineapple for a filling bedtime snack.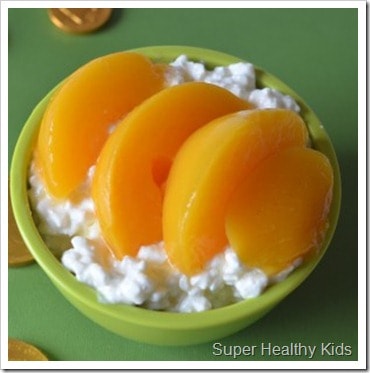 Yogurt Cheese Spread on an English Muffin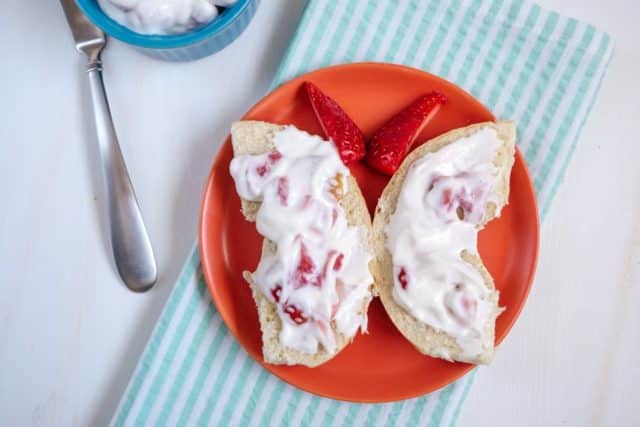 Homemade Granola Bar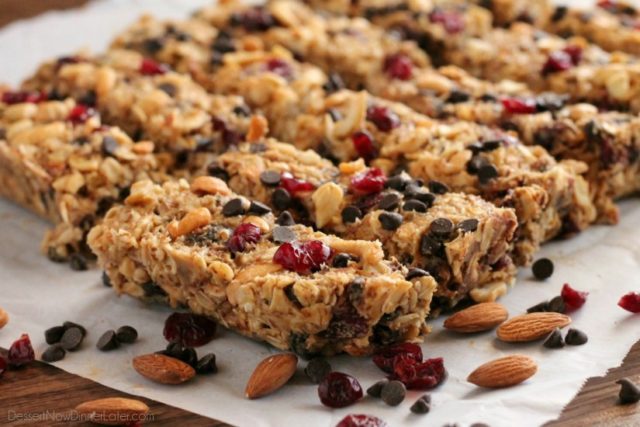 Cucumber Rounds with Greek Yogurt and Rice Crackers
This is a great way to sneak a little extra veggie in before bed! Look for whole grain brown rice crackers and whole plain yogurt. Or, sub yogurt for hummus.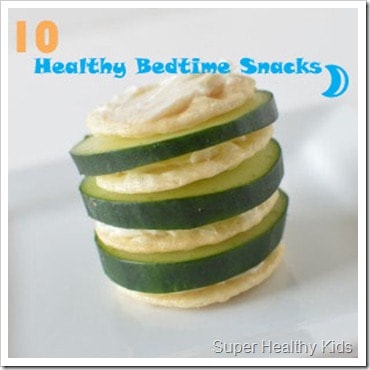 Whole Grain Cereal and Milk
This super quick and simple snack option gets an antioxidant boost from fresh fruit sprinkled on top. Look for cereal made from 100% whole grains, and fewer than 8 grams of sugar per serving.
Do your kids eat a snack before bed?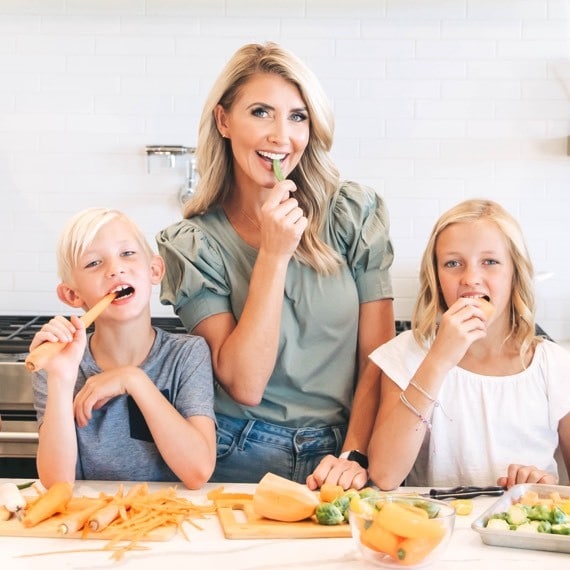 Natalie Monson
I'm a registered dietitian, mom of 4, avid lover of food and strong promoter of healthy habits. Here you will find lots of delicious recipes full of fruits and veggies, tips for getting your kids to eat better and become intuitive eaters and lots of resources for feeding your family.
Learn More about Natalie