World Diabetes Day: Focus on Healthy, Balanced Meals
MyPlate is made for everyday use at mealtimes to promote healthy eating habits and balanced meals. With sections labeled fruits, vegetables, grains, and protein on the plate with a reminder for dairy on the side, MyPlate is a constant visual reminder of what we should strive to consume at every meal. It's a valuable tool that will be with you at every meal helping you to build a healthy plate, promote healthy eating habits, and be mindful of portion sizes. Adults and kids alike benefit from using MyPlate since having sections for each food group makes us less likely to omit a food group, for instance, vegetables, when the reminder to include the food is clearly displayed on the plate.
Some feel that for people with diabetes, MyPlate promotes too much carbohydrate from grains and fruit. The American Diabetes Association has developed a plate similar to MyPlate, called "Create Your Plate." The main difference between the two plates is that on Create Your Plate, half of the plate consists of non-starchy vegetables, such as broccoli, cauliflower, and spinach. Non-starchy vegetables help to moderate carbohydrate intake, which helps with blood sugar control and helps to control calorie intake. One quarter of the plate is for grains and starchy foods, such as whole wheat bread and pasta, and one quarter is for proteins, such as poultry, seafood, meal, eggs, lentils and beans. If fruit and dairy are included in the meal plan, one would have them on the side.
As long as someone with diabetes understands his or her meal plan and what foods fit into it, MyPlate can easily be used. Just cover the vegetables and fruits portions of the plate with non-starchy vegetables, or if a fruit is part of your meal plan, include it on the fruit section. For grains, include the portion size allowed by your meal plan.
Super Healthy Kids has various plates, based on MyPlate, available for children, teens, and adults to make eating healthier easier. Also, Super Healthy Kids members have access to a meal planning system to make healthier eating easier.
Whether you choose to use MyPlate, Create Your Plate, or your own plate method, using a plate method for meal planning and serving helps individuals to eat healthier, eat a variety of foods, and to be mindful of portion sizes. If you (or a family member) has worked with a dietitian or other health care professional to determine a meal plan to best meet your own needs (for instance, if you are an individual with diabetes), keep that meal plan and the portion sizes in mind when building your plate.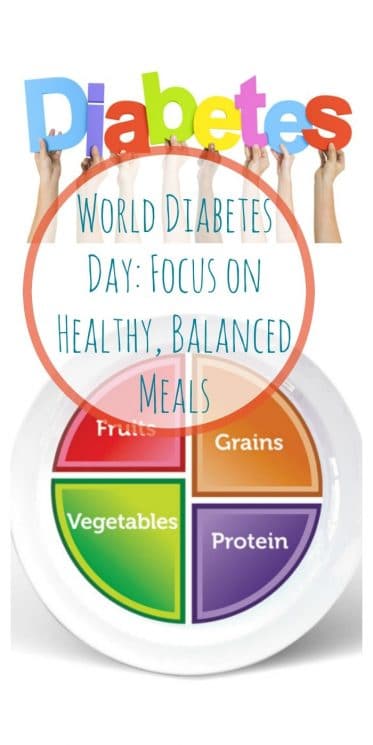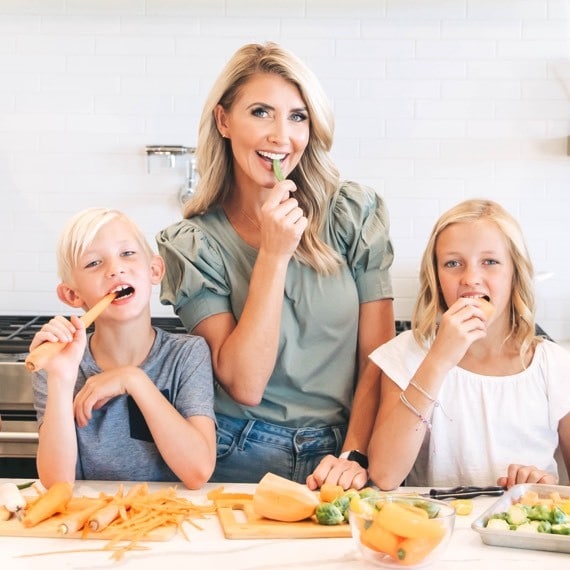 Natalie Monson
I'm a registered dietitian, mom of 4, avid lover of food and strong promoter of healthy habits. Here you will find lots of delicious recipes full of fruits and veggies, tips for getting your kids to eat better and become intuitive eaters and lots of resources for feeding your family.
Learn More about Natalie