The Best Way to Cut a Watermelon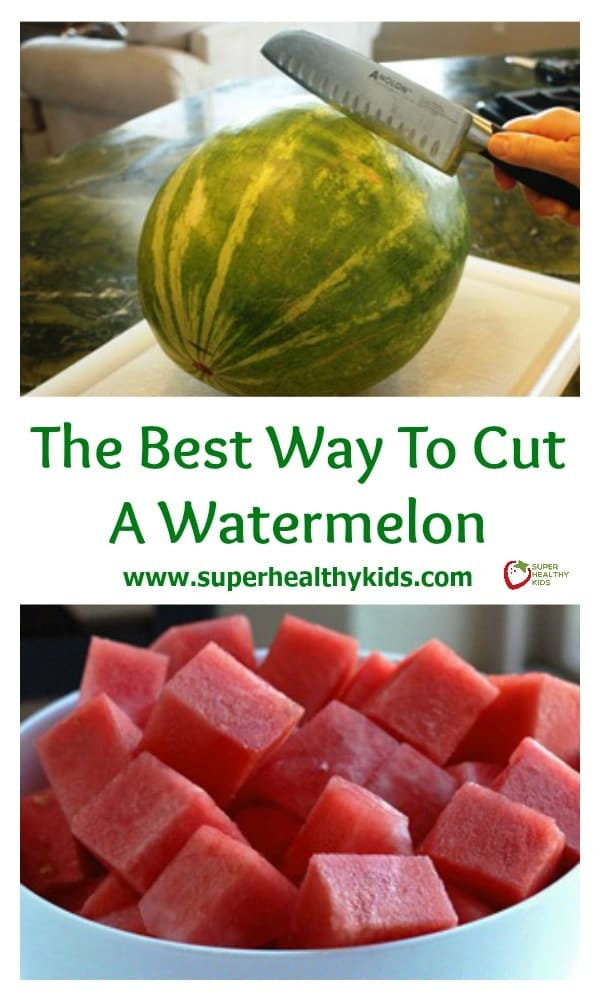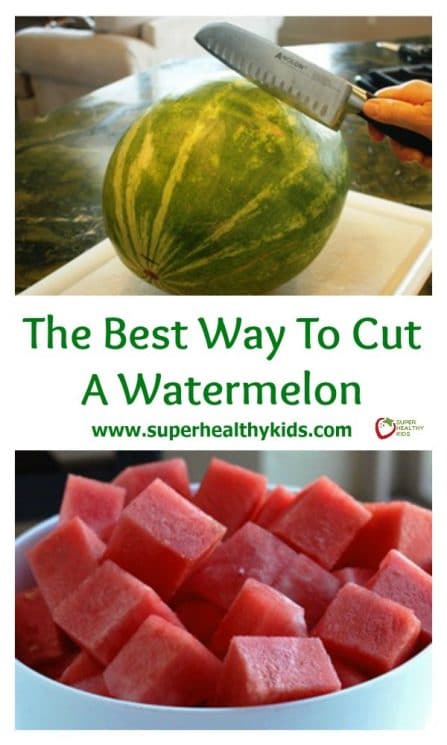 Watermelon is definitely one of our favorite summer treats. But cutting it is definitely not one of our favorite tasks. Until I discovered this method…….
We spent last weekend with my husband's family. One evening we were going to have watermelon and so I took it upon myself to cut it……….just as I had started my sister-in-law asked me if I knew the 'best' method. I did not! After she showed me, I knew my life would never be the same again. I like this method the best (because it is super fast) and also because I feel like you get the most rind off and aren't left with the white, hard, and flavorless part on your watermelon. Without further ado, the best way to cut a watermelon:
Step #1: Cut the melon in half (after you have rinsed it)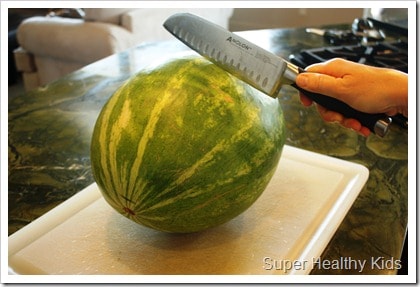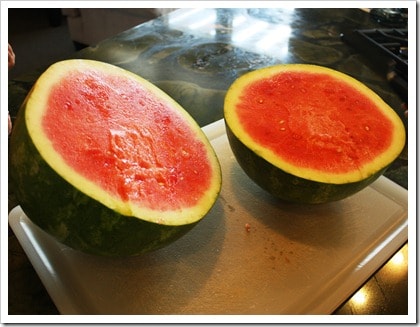 Step#2: Cut the end off one of the halves.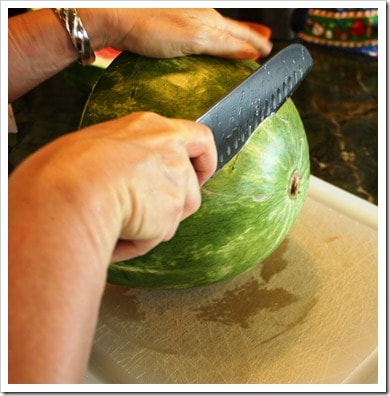 Step #3: Place the melon face down on your cutting board.
Step #4:  This is the tricky part. Angle your knife and start cutting off the rind.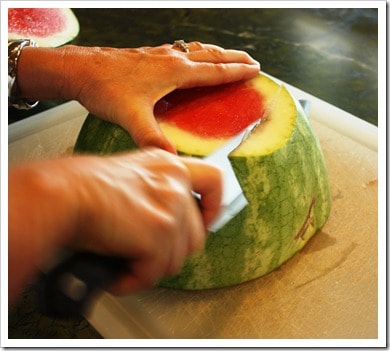 Rotate the melon and remove the rind all the way around. Important tip: You will be tempted to only remove the white part and get as close as you can to the red, while saving the precious red part of the melon. BUT – if you don't remove enough, then you will taste the bitter/sour flavor of the rind. In my experience, it is best to not only cut off all of the white rind, but cut slightly into the red part. Trust me. You will love your watermelon this way.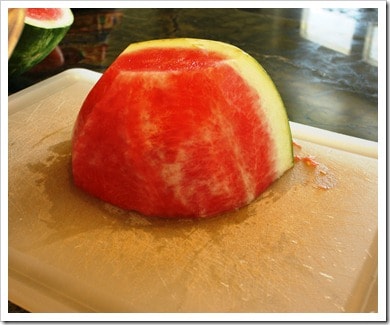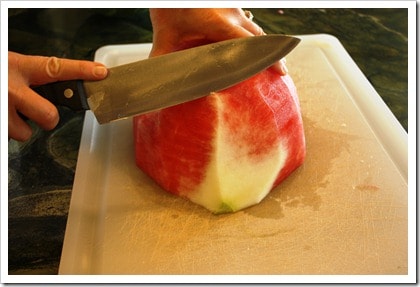 You have now finished the hardest part. The rest is a breeze.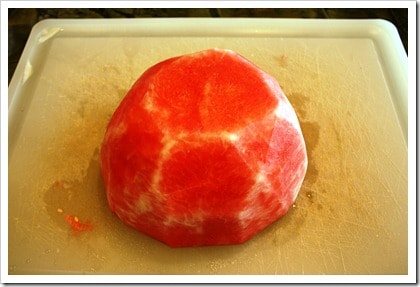 Step #5: Slice horizontally into 3 sections.
Step #6: Cut into pieces – whatever size your prefer.
Now chill in your fridge and enjoy some ice cold juicy watermelon!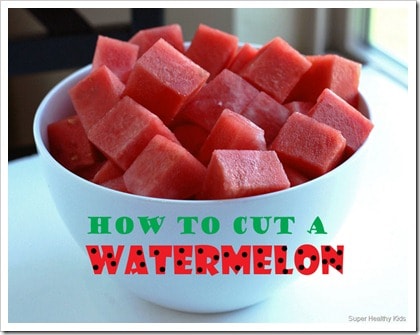 Get more watermelon ideas here!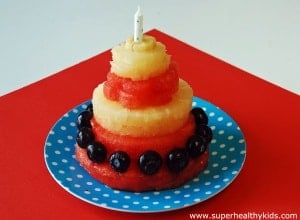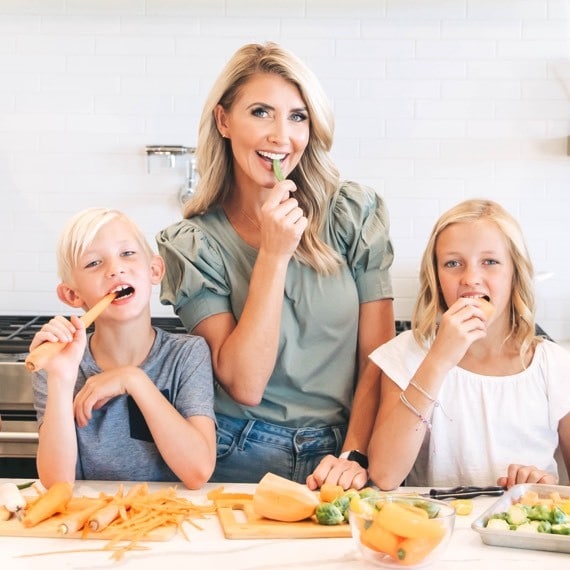 Natalie Monson
I'm a registered dietitian, mom of 4, avid lover of food and strong promoter of healthy habits. Here you will find lots of delicious recipes full of fruits and veggies, tips for getting your kids to eat better and become intuitive eaters and lots of resources for feeding your family.
Learn More about Natalie