An easy and healthy pasta salad recipe packed full of delicious summer vegetables.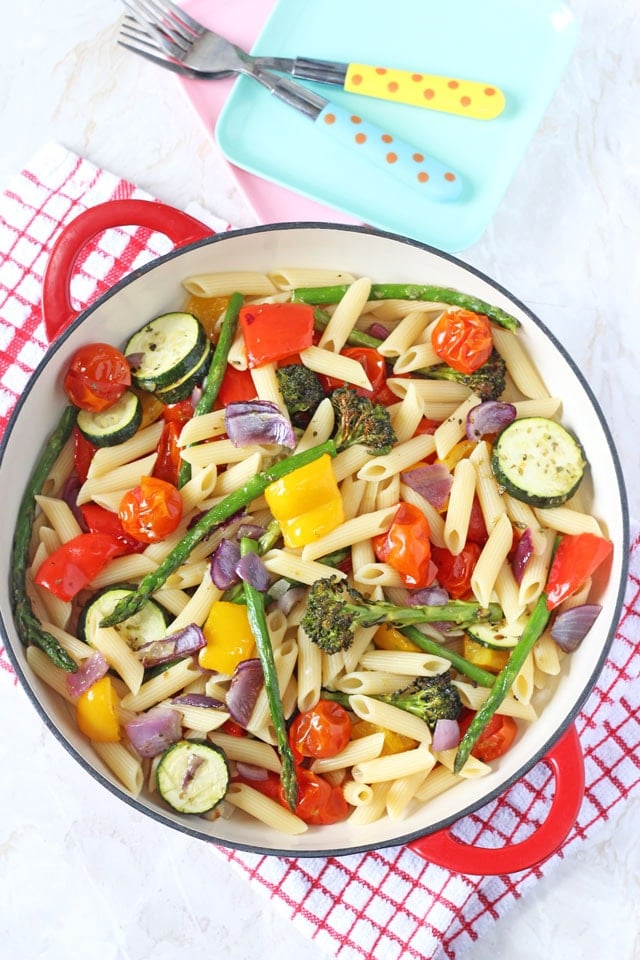 Hello! It's Ciara again from My Fussy Eater. It's so exciting to be back here again on Super Healthy Kids sharing my recipes and tips for feeding your family. At the moment I'm loving quick and easy summer dinner ideas and so today I'm going to share my recipe for this Roasted Vegetable Pasta Salad.
Summer eating for me is all about fresh produce, simply cooked and this recipe couldn't get any fresher or more simple. I used a selection of vegetables available to me at the moment including red onion, red and yellow bell peppers, zucchini, asparagus, baby broccoli and cherry tomatoes but you can use any whatever fresh vegetables are available where you are.
The vegetables are coated with a little olive oil and oregano, roasted in the oven and then mixed with cooked pasta. Whatever vegetables you use try to have a selection of different colours. This helps to give a lovely rainbow effect to the dish. It is visually very appealing and of course packed full of nutrients too.
I prefer to serve this dish cold. I allow the vegetables and pasta to cool before mixing them together and serving. This makes it ideal to pack up into a container or mason jar and take outside for a picnic. It also makes it a great salad to make in advance to take to a BBQ. However if you prefer to eat it warm then that's absolutely fine too!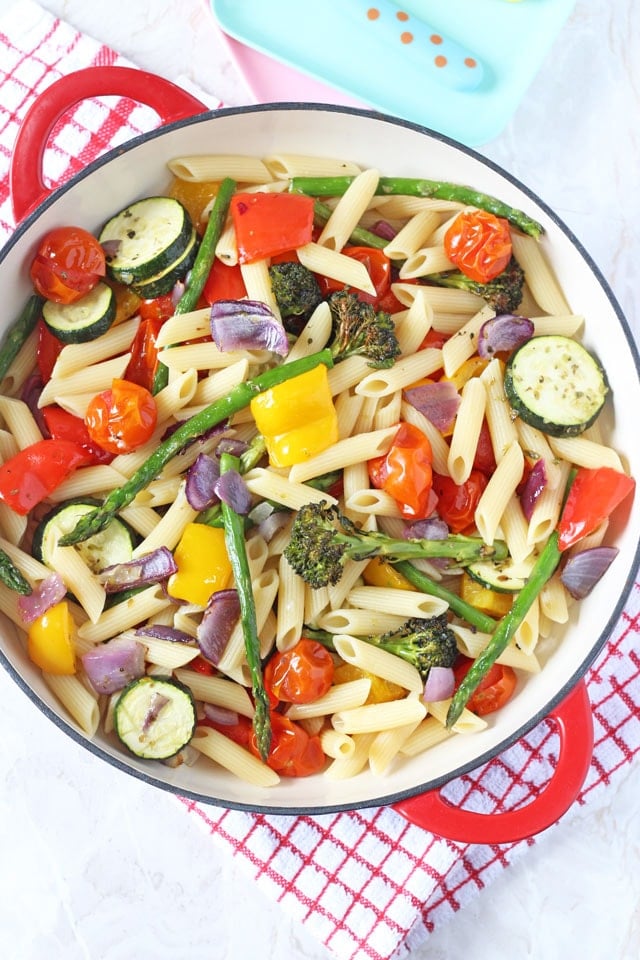 This pasta salad will keep in the fridge in an airtight container for up to 2 days. It's the perfect dish to make in bulk and have on hand for lunch or dinner!