Flax Carrot Apple Muffin Recipe
Have you ever started to make school lunches in the morning to find out you were out of bread? This happens to me like once a week, at least! On these days, I try to send these Flax Carrot muffins in their lunch instead of a sandwich!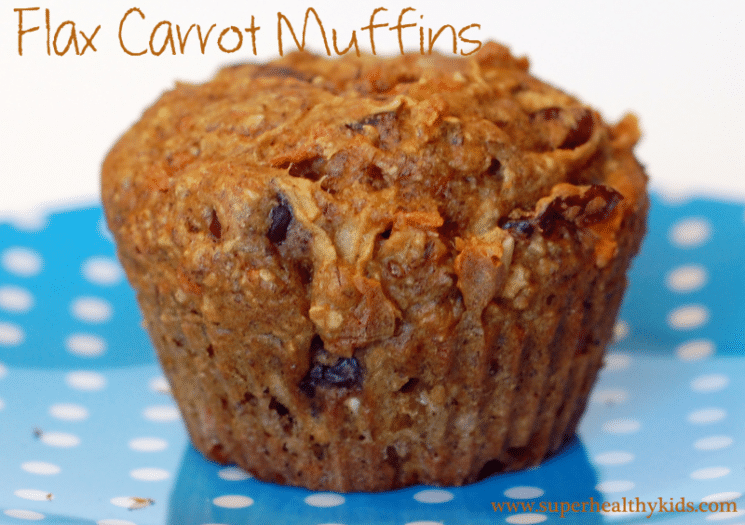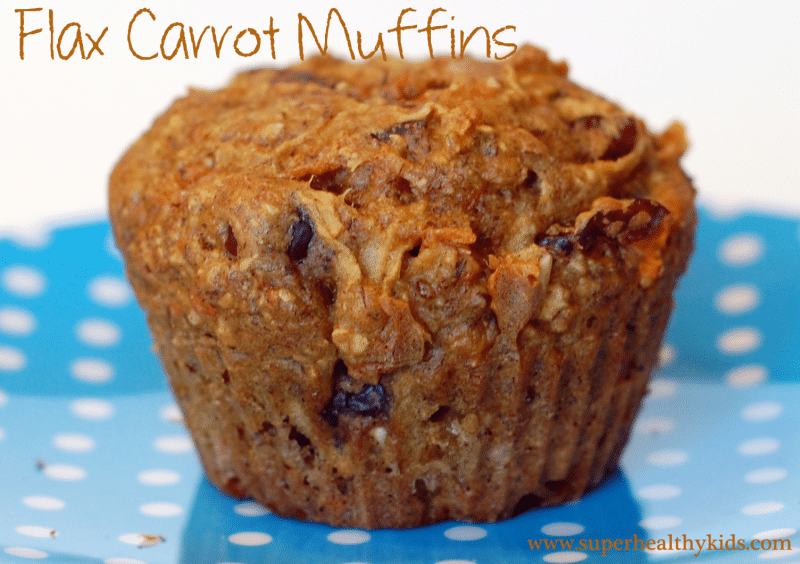 I can't believe I haven't shared this Flax Carrot Apple Muffin Recipe yet! It's one of my kids favorites, and I've been baking them for years. Although the first few times they actually Did NOT like them (just a warning). The original recipe is posted on Bob's Red Mill package of Flax meal, but I've changed it a bit to pacify my children's tastes.
Why Flax? Tosca Reno's book, The Eat- Clean Diet for Family and Kids has an entire chapter on pooping!  Flax helps the constipated child POOP!  We all want that for our kids, right?  She says Flax seeds can:
Help build lean muscle tissue
Promote regular, healthy elimination
Stimulate lazy bowels
prevent blood clots from forming
reduce high blood pressure
promote weight loss
increase energy levels
increase metabolism
promote optimal organ function- brain, nervous system, skin, sexual organs
Provide energy
Convinced yet? Make these flax muffins for a powerful way for your kids to start their day!
Flax Carrot Apple Muffins
1 1/2 cup whole wheat flour (I actually used white, but the original recipe calls for whole wheat.)
3/4 cup Flaxseed meal
3/4 cup oat flour (by grinding oats in blender)
1/2 cup brown sugar
2 tsp baking soda
1 tsp baking powder
2 tsp cinnamon
2 cups pureed or shredded carrots (the first few times I pureed so the kids wouldn't notice the carrots)
2 cups shredded apple
In separate bowl
3/4 cup milk
2 eggs
1 tsp vanilla
Combine dried ingredients with the wet. Add
Combined just until moistened. Fill muffin papers. Bake at 350 for 10 minutes (mini muffins) or 15 minutes, large muffins.
I love having hearty muffins like this on hand for my kids. They are appropriate for all meals: Breakfast, lunch, snacks, etc.
Other ways to use flax
Flax seeds in french toast
Peanut Butter Balls
Adding flax to smoothies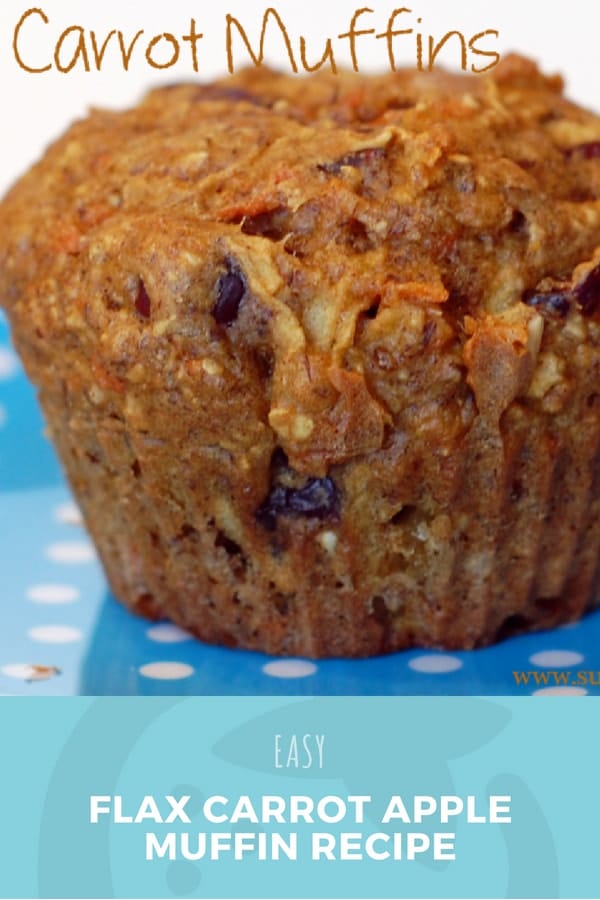 Ingredients
1 1/2

cup

flour, whole wheat

3/4

cup

flaxseed, ground

3/4

cup

oats, dry

1/2

cup

brown sugar

2

teaspoon

baking soda

1

teaspoon

baking powder

2

teaspoon

cinnamon

2

cup grated

carrot

2

cup, grated

apple

3/4

cup

milk

2

large

egg

1

teaspoon

vanilla extract

1

cup

cranberries, dried
Instructions
Make oat flour by grinding oats in blender. Grate or puree carrots (will need two cups.) Grate apples.

Combine dry ingredients.

In a separate bowl, mix milk, eggs, vanilla.  Add to dry ingredients just until moistened.

Stir in cranberries.

Fill muffin papers.

Bake at 350 for 10 minutes (mini muffins) or 15 minutes, large muffins.