You can probably think of lots of words to describe chocolate cake, but I'm guessing 'healthy' isn't one of them.  Prepare to be amazed by this healthier version of everybody's favorite treat, with a surprise ingredient that makes all the difference!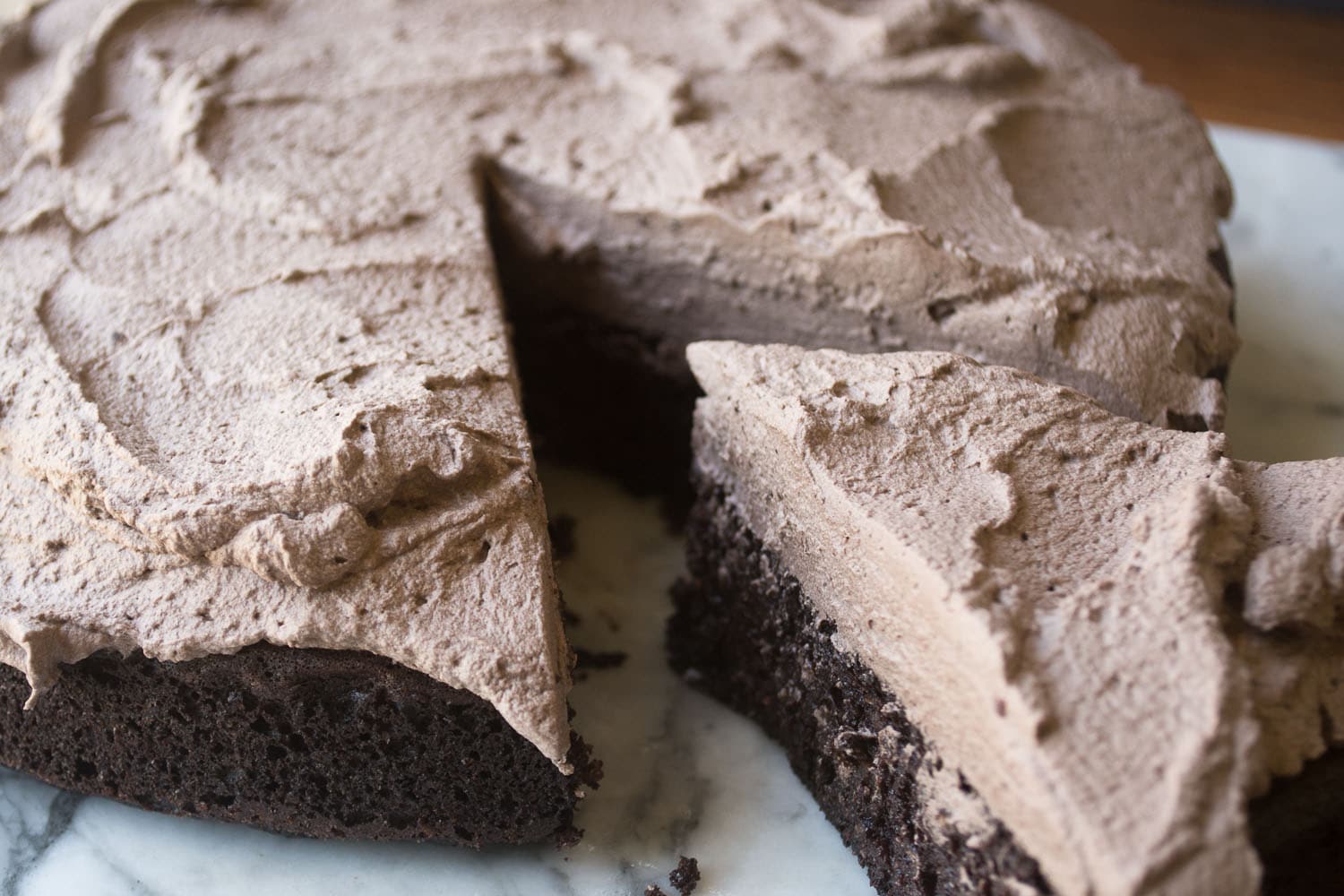 Hey guys — it's Sue from The View from Great Island, and today I'm craving decadent chocolate cake.   But this is Super Healthy Kids, so I know I have to step up my game and offer a more nutritious version of the classic dessert.  This Quinoa Chocolate Cake challenges a lot of what we think we know about cake.   There's no flour whatsoever in this one, for instance, but it does have an unusual ingredient…quinoa!  By now I'm sure you've had quinoa in a salad or a side dish, but I'm guessing you've never considered it as a dessert ingredient.  Here it takes the place of flour and gives this cake a moist, fluffy texture.  Who knew?
Quinoa is referred to as an 'ancient grain', but it's really a seed that originated in South America, and has been enjoyed and depended upon as a healthy food by humans for thousands of years.  Like all seeds, quinoa is a nutritional powerhouse, rich in vitamins and protein.  For this recipe you'll need 2 cups of cooked quinoa.  (You can use the leftovers from dinner!)  Quinoa needs to be rinsed thoroughly before cooking, but after that it cooks up just like rice.  It has a light nutty flavor that is lovely in savory dishes but takes a backseat in this chocolaty recipe.  The plumped up grains give it a wonderful light texture that you normally can't get in a flourless cake.  It keeps it super moist, as well. Combine quinoa, milk, eggs, melted butter, and vanilla in a food processor. It's that easy!
I frosted this cake with a whipped cream frosting, but you can use any frosting recipe you like.  You can even whip coconut cream just like you would dairy cream, to make a vegan version.
This cake was a hit with all my taste testers, everybody gobbled it up and they had no idea there was anything unusual in the ingredient list until I told them.   I recommend giving this one a try, even if you're skeptical.  I've made it several times and it always turns out wonderfully.
You can lighten this dessert even further by leaving off the frosting altogether and just giving the cake a dusting of powdered sugar, or topping it with seasonal fruit like fresh berries.  Either way this recipe is a keeper! I predict you'll be amazing friends, family, and guests for many years to come with this one!
You'll find Sue over at The View from Great Island, where she's busy cooking up all kinds of fun in her kitchen.  Follow along with her on Facebook, too!