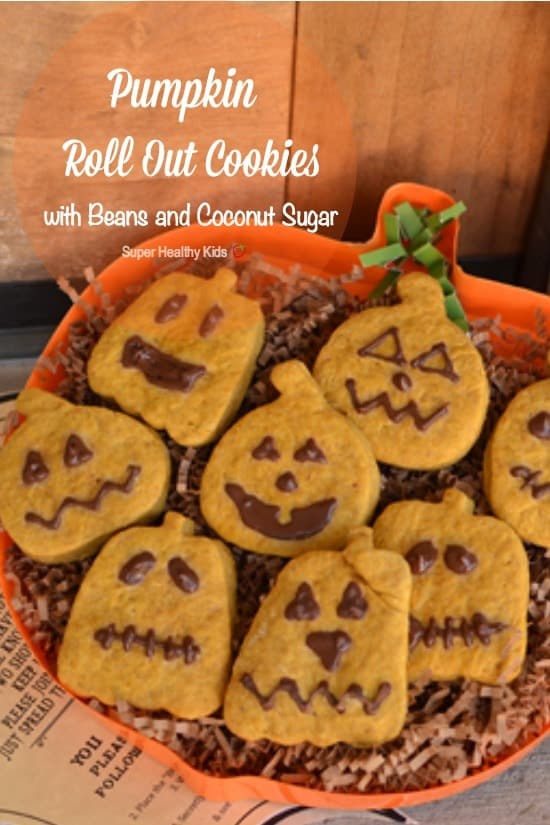 This past week our family "got spooked!"  Every October someone (I've never figured out who) starts the annual tradition of leaving treats on your doorstep and running away. This year the little spookers were super sly!  I opened the door within seconds of it ringing, yet saw no one! I love neighborhood traditions. I love giving treats to my neighbors at Christmas time, spending Fourth of July together lighting off fireworks and barbecuing.  And, I love this Halloween spooking we do.
If you haven't heard of it, you simply make a treat.  Print off a description of what you are doing.  Leave a sign in your window or on your door, that you've been spooked! Then make copies and deliver to two neighbors anonymously, so they can spook someone else.  Hopefully everyone in the neighborhood gets it before Halloween.
Now, If I really was on my game, before I decided to make these cookies, I would have filled a bucket with non-food Halloween items! When I went to print a "You've been Booed" sign, (and after we made the cookies) I saw a fun bucket of non-food Halloween items here!   How fun could that be!!
But alas, I've been dying to make these cookies that my sister in law sent over a recipe for.  It was actually earlier this summer, and she sent over a sugar cookie recipe that replaced part of the butter with bean puree.  She told me her kids gobble them up, and thought my readers would enjoy them too.
So, I turned the sugar cookies into pumpkin cookies and this is what we made-
Second, the treats.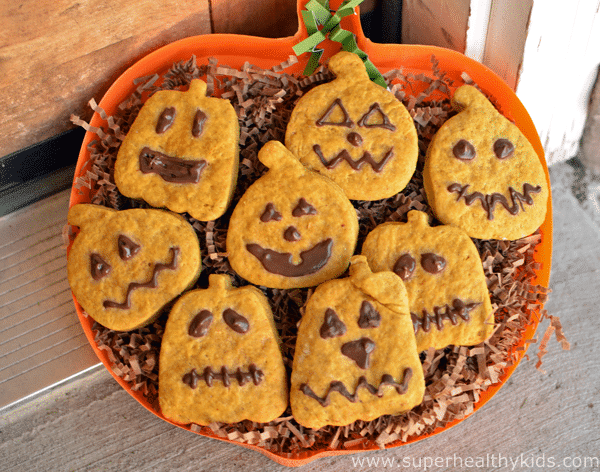 The full recipe is below.  We replaced the butter with coconut oil and white bean puree.  We replaced the regular sugar with some raw, organic coconut sugar I found*. And we added pumpkin.  We pureed in our too tiny for anything great food processor, white beans, coconut sugar, coconut oil, and pumpkin.
After adding our wet stuff to our dry ingredients, we were able to roll out the dough very easily.  TIP- We spray the counter with cooking spray, then sprinkle a tiny bit of flour on top.  It keeps from having to use too much flour, and keeps the flour in place, so it doesn't blow off your counter.
After they were cooked, we melted some chocolate chips, and stuck them in a piping bag to make our faces. (Erica doesn't look thrilled, but she was just concentrating! lol.) We really did have fun with these!
Then, we were ready to spook people! 
The verdict:  A half and half response- and we had lot's of testers for these cookies. Half the kids liked them, and half didn't care for them. I decided the kids who favor more sweet cookies, didn't like them.
Let us know what your kids think of them afterwards!
---
*Coconut sugar- I never noticed coconut sugar until the other day at the grocery store. I don't know anything about it- and won't say if it's better for you than regular sugar.  But, if you aren't familiar with it either, I got it at Walmart, and the bag looks like this.  (here's an amazon link if you can't find it) Not sure why it's so expensive on Amazon, I got it for $5 I think)