Pizza + Burgers? Yes, please and thank you.  Now, you never have to choose again when deciding between these two family favorites.  Plus, made with ground turkey, a homemade pizza sauce and mini whole grain buns, you can get all the flavor without the guilt.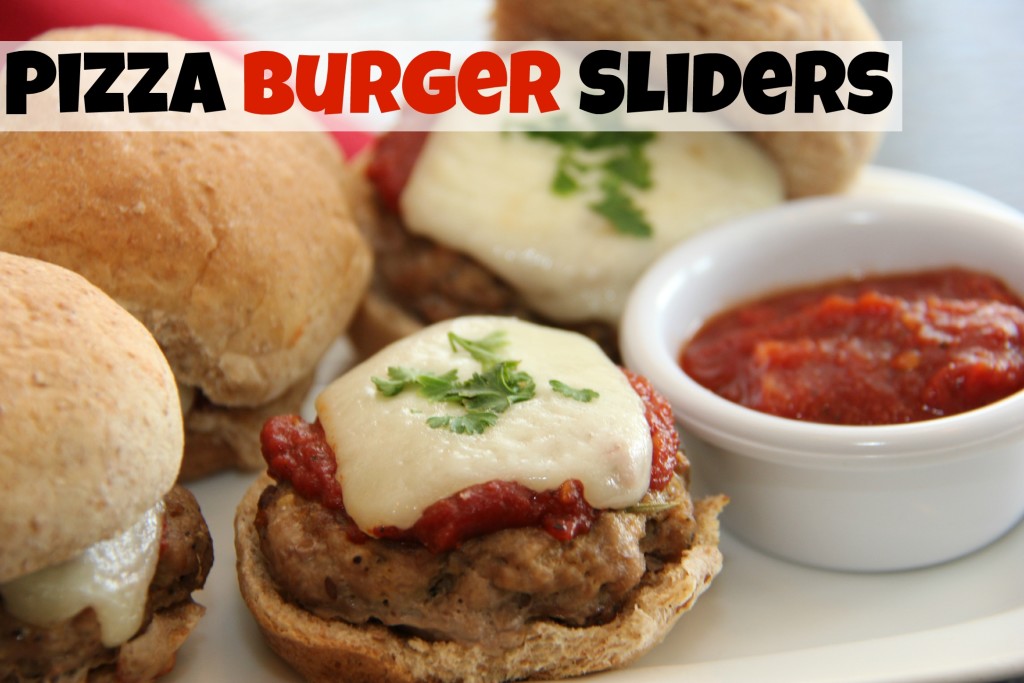 Hi there! It's Toria again from The Step Stool Chef and I'm excited to be back.  I'm particularly excited because today is my birthday… so I wanted to have fun with today's recipe.  And what can be more fun than Pizza Burger Sliders!
My little chef and I love sharing recipes that kids can make at home. He recently tried a pizza burger for the first time while on family vacation this summer and couldn't wait to come home to make his own version.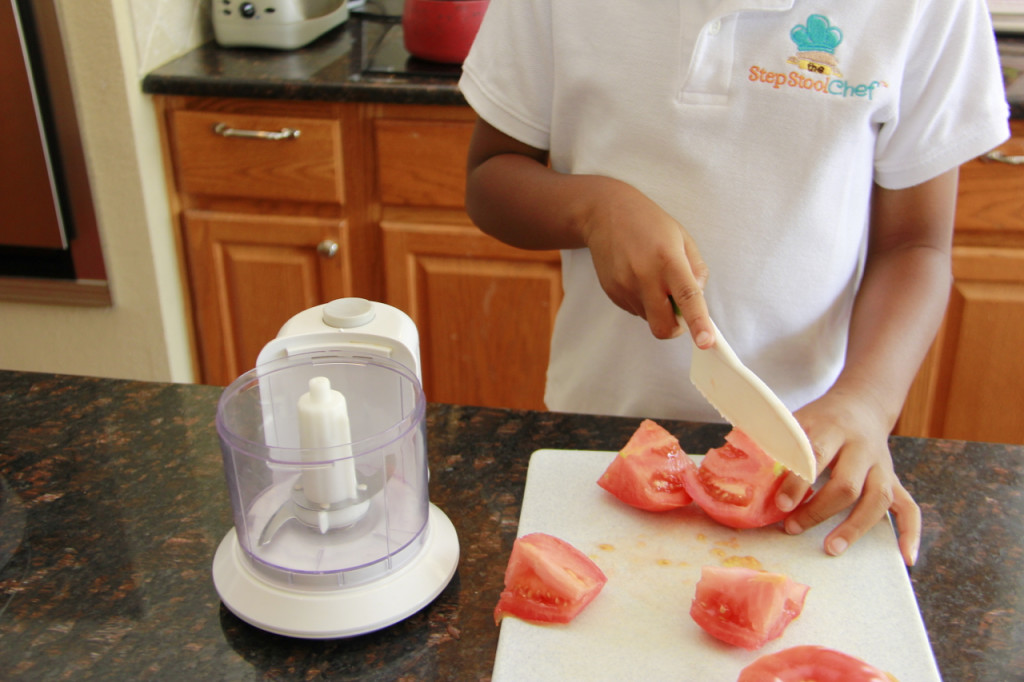 For the pizza sauce, we started with fresh tomatoes.  Simple rough cut the tomatoes in to chunks then place in food processor to create a chunky sauce.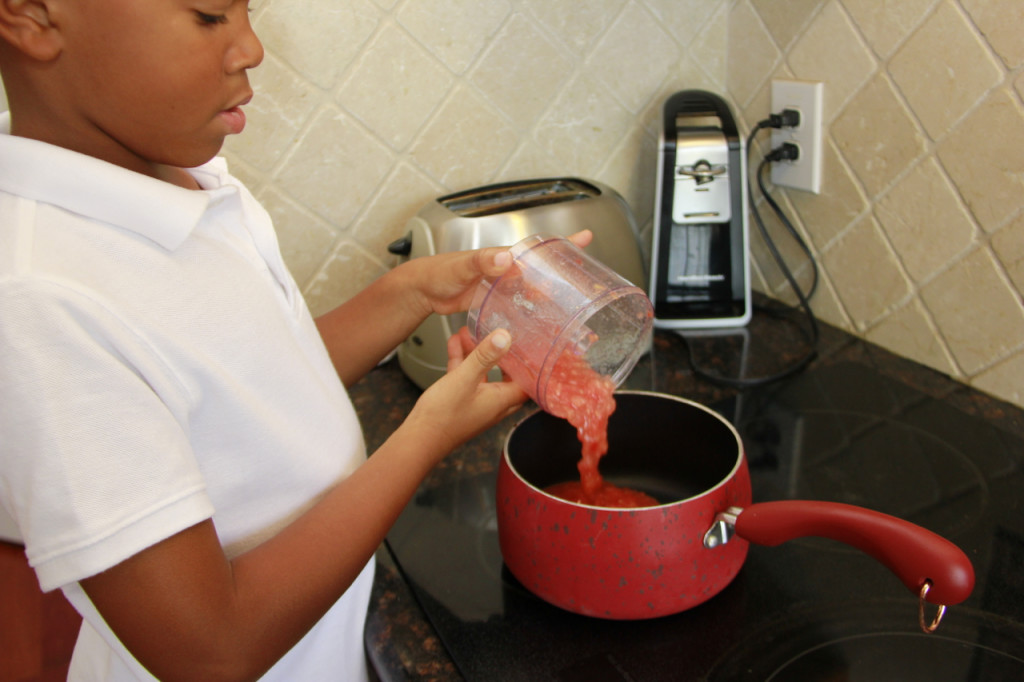 Next, add the tomato sauce, tomato paste and seasonings to a sauce pan and let simmer for 5 minutes on medium heat.  When cooking over a stove with my little chef, I typically let him add all the ingredients before turning on the heat.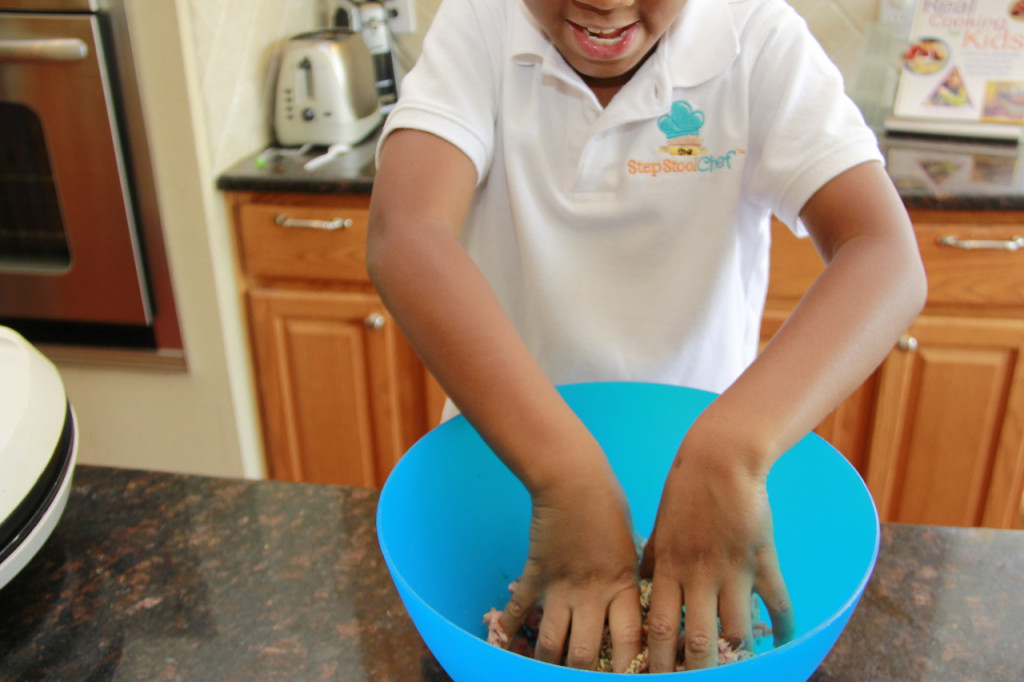 Next, combine the ground turkey, steak seasoning, Worcestershire sauce, and Italian herb seasoning in a large bowl.  When making turkey burgers, I like using the same flavors and spices as I would for a beef burger.  The best part for my little chef was using his hands to mix all the ingredients together.  There's nothing like a little messy fun to get kids cooking.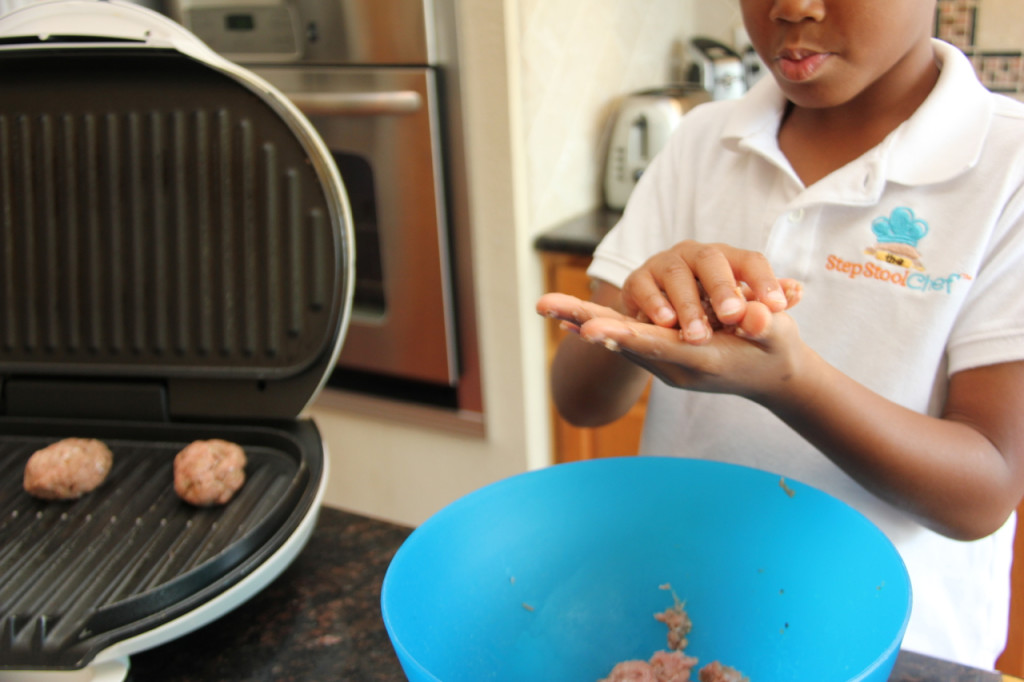 It was also fun taking the meat mixture and shaping it into small balls.  For this recipe, we used an indoor electric grill to make it an easier experience for my little chef.  As before, I waited to turn on the heat until after he added the patties to the grill.  Parents, feel free to use an outdoor grill if you want to try this Pizza Burger Sliders Recipe yourself.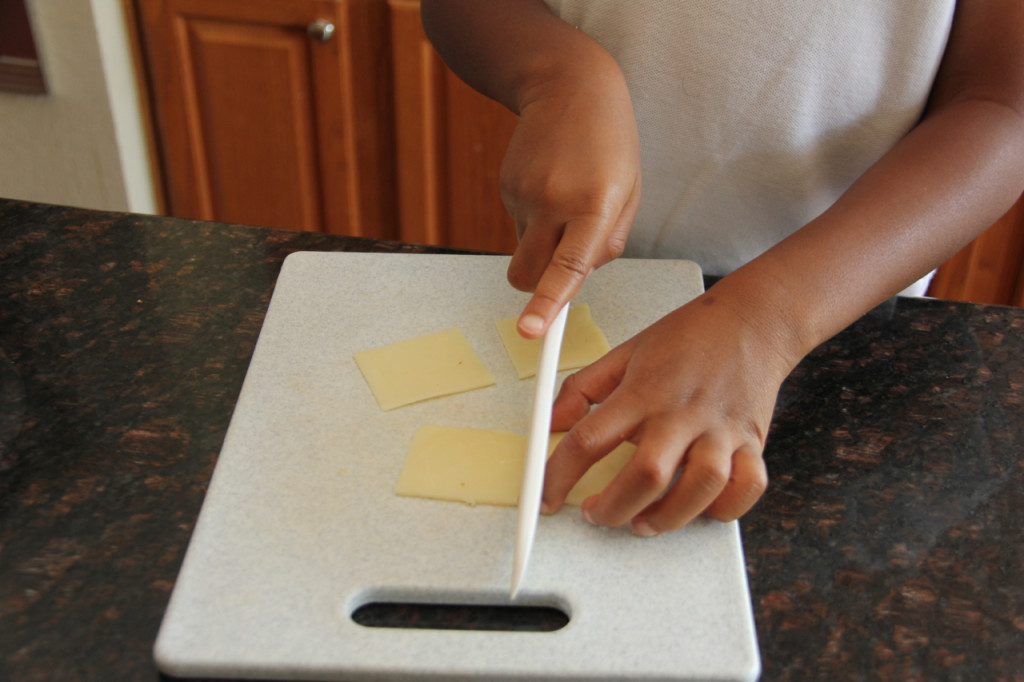 While the burgers are on the grill, divide each slice of the mozzarella cheese into 4 smaller slices.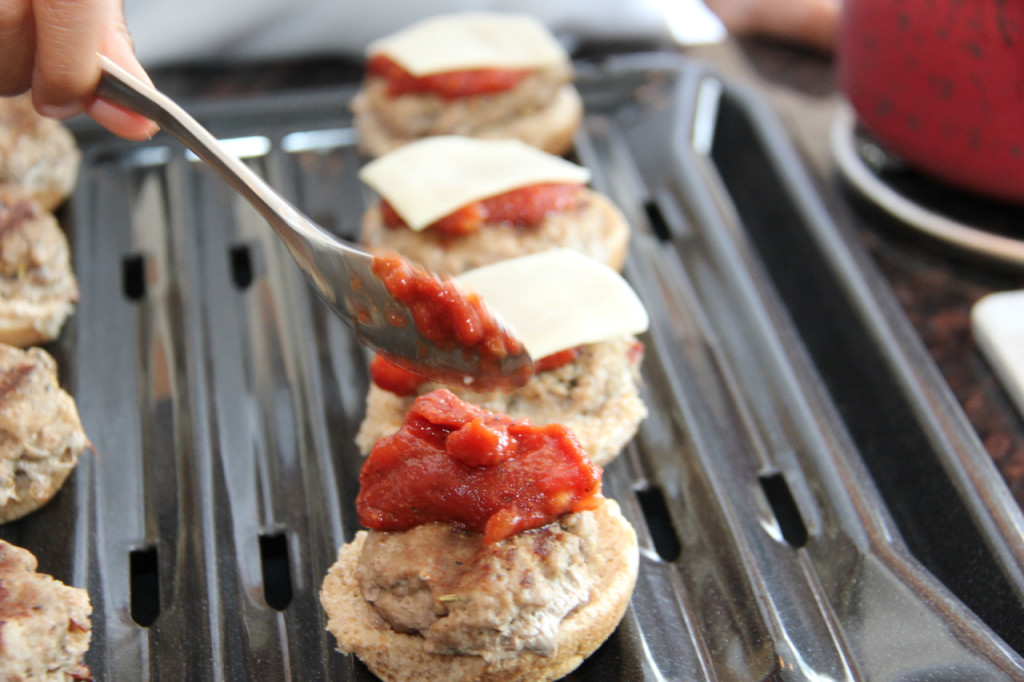 Transfer the burgers on the bottom part of the mini whole wheat bun.  Spoon the pizza sauce on top of the burger then add the small slice of cheese.  Considering we used an indoor grill, I placed the burgers in the broiler for about 5 minutes to allow the cheese to melt into the sauce. If you are using an outdoor grill, add the sauce and cheese while still on the grill to allow the cheese to melt.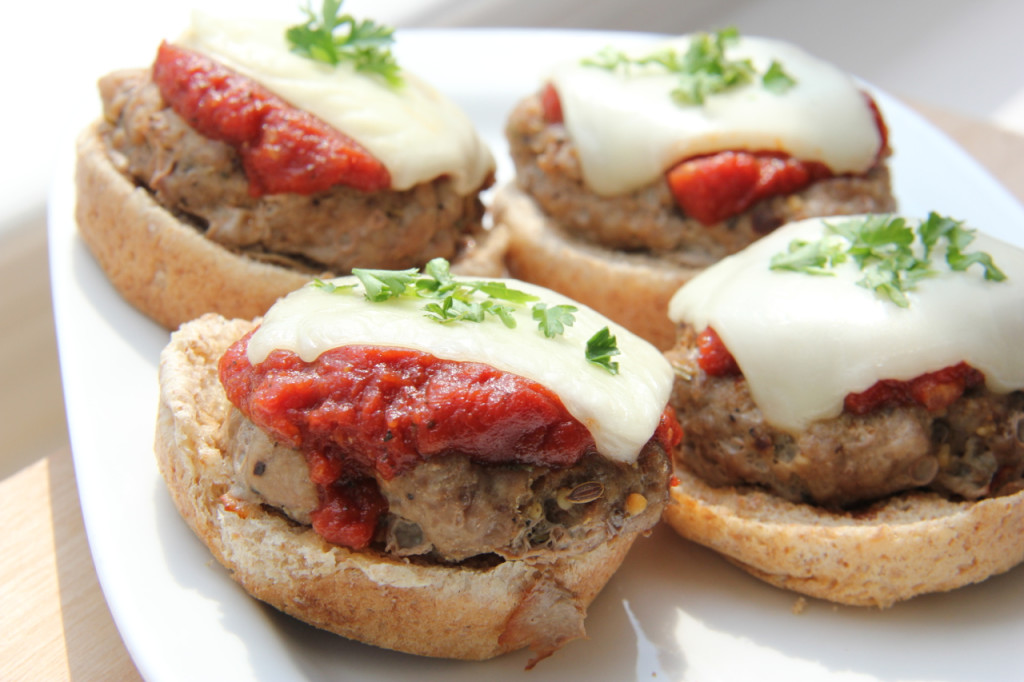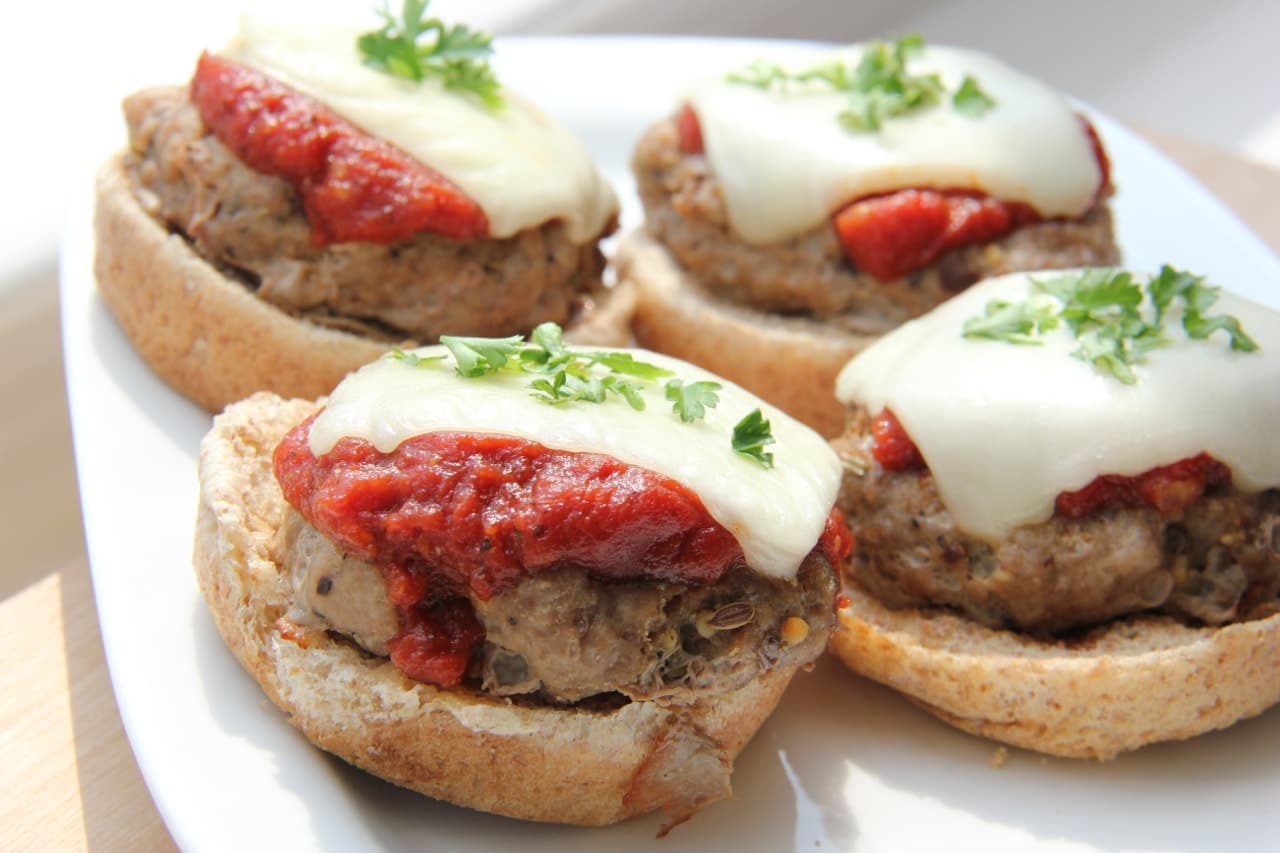 Serve with your favorite side salad and enjoy.  These fun little burger bites were made in minutes and devoured in seconds.  Bit hit in my home!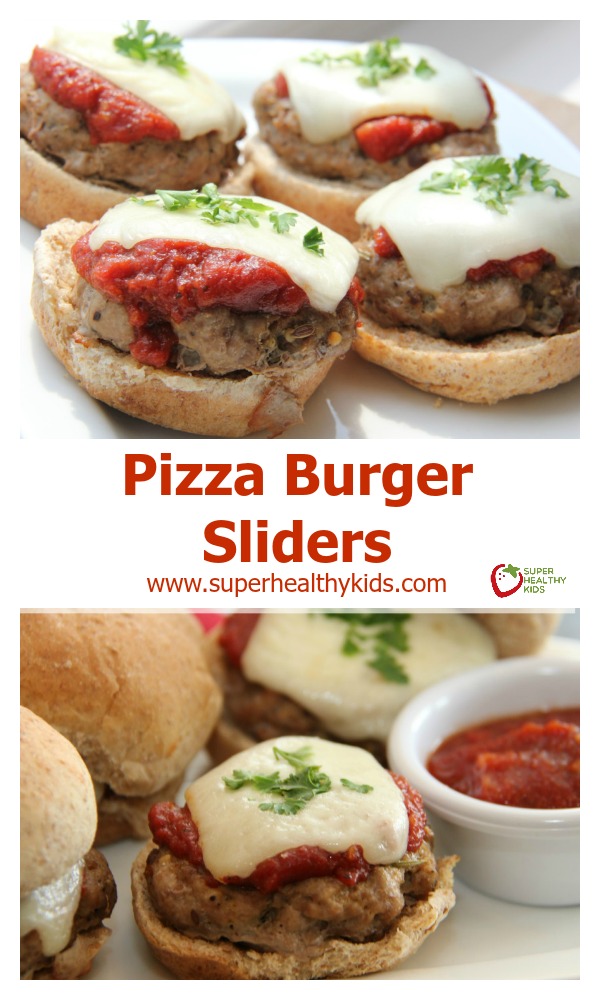 Toria and her 7-year-old son are co-founders of The Step Stool Chef, dedicated to celebrating and inspiring kid independence in the kitchen.