Happy back-to-school-summer-is-almost-over to you all! It's Yvonne from Tried and Tasty once more. I'm going to be real honest with you I'm not very happy that summer is quickly coming to an end. In fact, I'm super sad about it. Who's with me? When Super Healthy Kids shared my Healthy Chocolate Zucchini Muffins on their FB page you all went WILD!!! I knew immediately that I needed to make a similar recipe to share here with you! My muffin recipe is one of my most popular and rightfully so, they are INCREDIBLE! Not one of those so-called healthy recipes you see all too often on the internet. A real life healthy AND delicious recipe!
This gluten-free version is just as delicious. I decided to make one simple swap and throw it in a loaf pan to switch things up a bit. Success! If you have a home garden like my husband and I, you probably have zucchini coming out of your ears. I've got lots of delicious recipes you could use it for – but first in line needs to be this bread! It's moist, it's chocolaty, it's purely wonderful! It makes planting all five of our zucchini plants absolutely worth it. You read that right. We planted FIVE zucchini plants. For the two of us. Our garden under-produced on zucchini last year, so we overcompensated and decided to make up for it this year.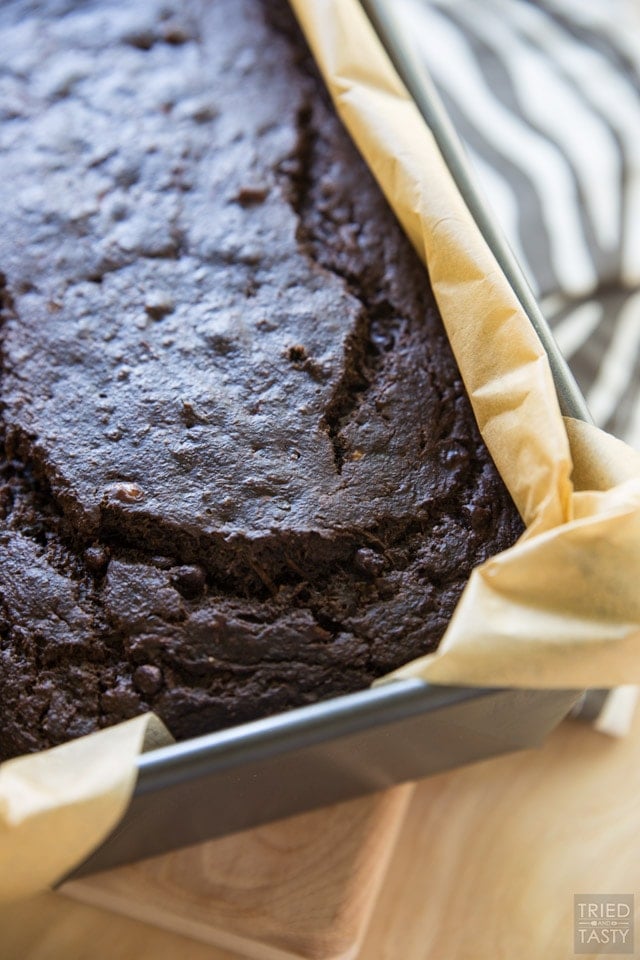 Oat flour?
Have you cooked with oat flour before?
To be sure your recipe is gluten-free, make sure you buy certified gluten-free rolled oats.
That is.
If you plan to make the flour yourself.
Which I highly recommend.
Super fresh.
Any idea how easy it is to make your own flour? Oh my word. I've been obsessed. It's SO easy! When I first experimented with oat flour I was pleasantly surprised. I could hardly believe how delicious it was and easy to work with. Unlike coconut flour. Man. I struggle with coconut flour. The only recipe I've found great success with is my Coconut Chia muffins (like the strawberry ones I shared last month). Aside from that, I still need some work in that department. But back to the make-your-own-flour, all you need is a blender or food processor and voila!
Enough about that. Back to all the wonderful things you could do while enjoying a slice of this bread:
Read a chapter in your favorite book.
Soak up some Vitamin D for 15 minutes.
Take a walk around the block.
Whistle the tune of your favorite song.
Throw the Frisbee around the backyard.
Snuggle up to a loved one and talk about fond memories.
The point is, there's not a bad time to enjoy this yummy delicious good-for-you bread. Great for a snack or treat. Perfect with a glass of your favorite milk. Let me know if you give it a try, I'd love to hear from you! Leave a comment below and we'll chat!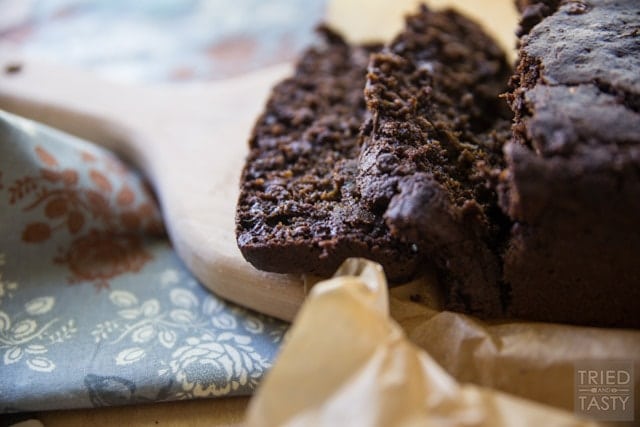 When she's not at work or spending time with family or friends, chances are you'll find Yvonne in the kitchen wearing an apron and a smile. Be sure to grab her free eBook 10 Superfoods for Breakfast. Super Fast, Super Easy, & Super Tasty! for the ultimate way to kick off your morning!.