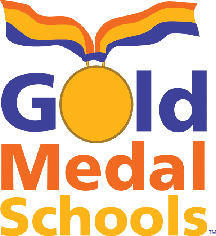 I was able to go to a training yesterday for Gold Medal Schools, a program designed to implement healthy activities and policies into our elementary school. Our school had not been involved with this state funded program, so I asked the principal if I could start it at our school. She was very supportive.
One of the requirements to get state funding is to implement a non-food reward system at the school. They said, "When treats are offered as a reward for daily activities, children quickly learn to prefer "junk food" over healthier food." Kids then end up associating junk food, with being good or feeling happy. Some studies actually show children PREFER non-food rewards. I think it's US sometimes that think food rewards are the best.
This definitely applies to raising kids. Instead of food rewards, here are some alternatives.
Charts using stickers, points, tally's, stamps, etc. Once chart is full, child chosen activity follows.
Buckets to be filled with beans, pebbles, etc. Once jar or bucket is full, turn in for a new toy.
Extra play time or privileges (I admit I use this one almost exclusively. My kids get 30 minutes of video game time per day. If they do something extra special or really good, I let them have a few extra minutes of game time! It works for the boys.)
Use play money they can turn in for a privilege or toy.
Pajama party with mom or dad!
Choose something from a "treasure box"
Coupon for a movie night.
Extra story read at night
Raffle tickets
Books, stickers, pencils, bouncy balls, jump ropes, erasers
Here is another post I wrote about non-food rewards.  Can you think of any other non-food rewards?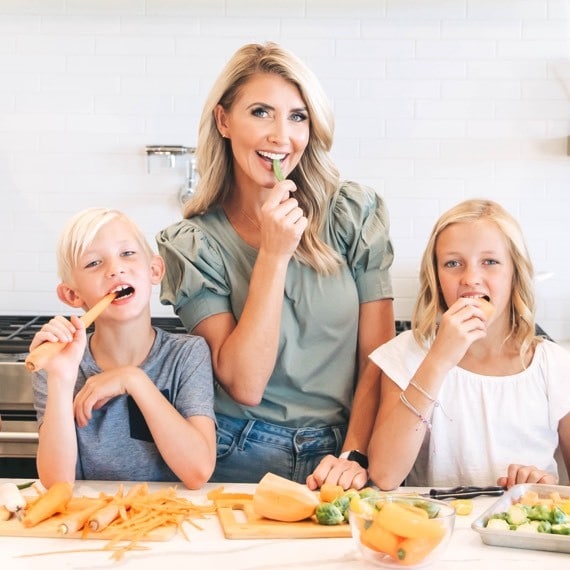 Natalie Monson
I'm a registered dietitian, mom of 4, avid lover of food and strong promoter of healthy habits. Here you will find lots of delicious recipes full of fruits and veggies, tips for getting your kids to eat better and become intuitive eaters and lots of resources for feeding your family.
Learn More about Natalie