All of your favorite Mexican flavors all rolled up in a bite-sized, finger food meal perfect for kids!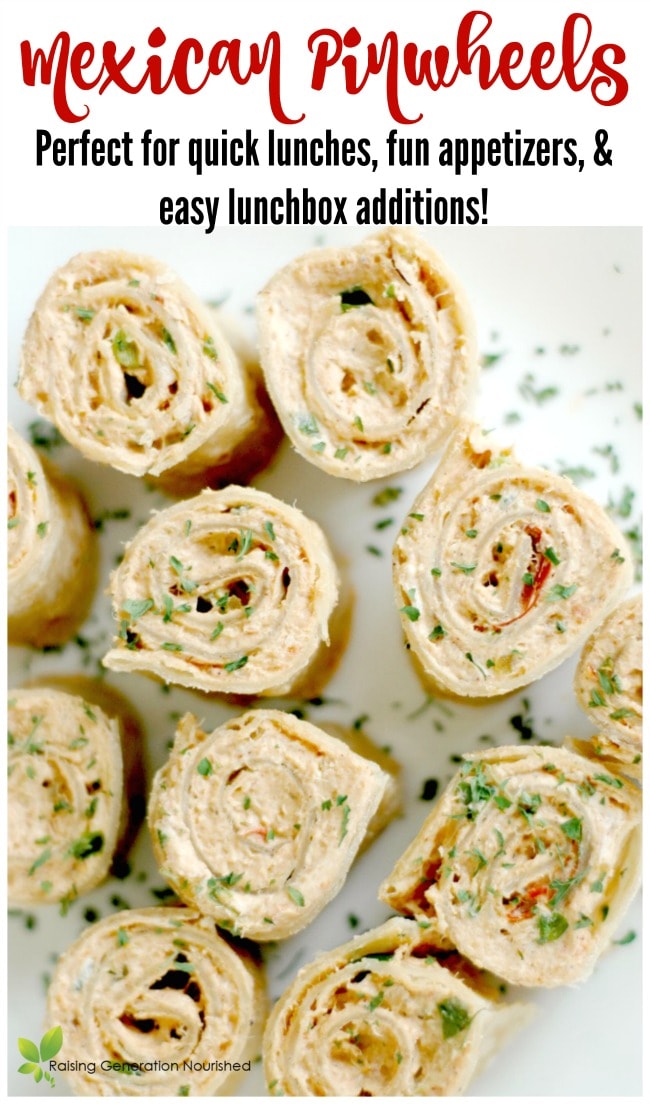 Ok so halfway through the school year and I don't know about you, but I am ready for a lunchbox change up!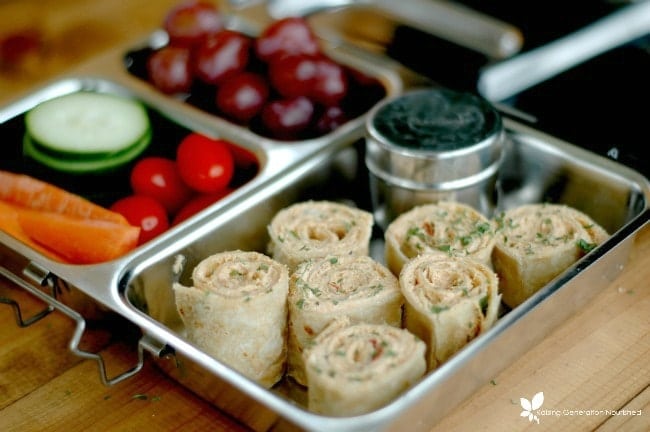 My daughter has been really into wraps this year and I feel like we mix it up with the variety pretty good. She enjoys kid friendly tuna salad and egg salad pinwheels as well as just simple PB and J roll ups. What I love about doing roll ups or pinwheel style wraps is that they stay together well. They are great for little hands so everything doesn't just fall out of the wrap!
OUR LATEST VIDEOS
Here is a fun twist on a lunchtime pinwheel that can be great for using up the last of some chicken from dinner and a few other ingredients you already probably have around! I have even made these using leftover re-fried beans from dinner instead of chicken so if you follow more of a vegetarian diet you can use beans.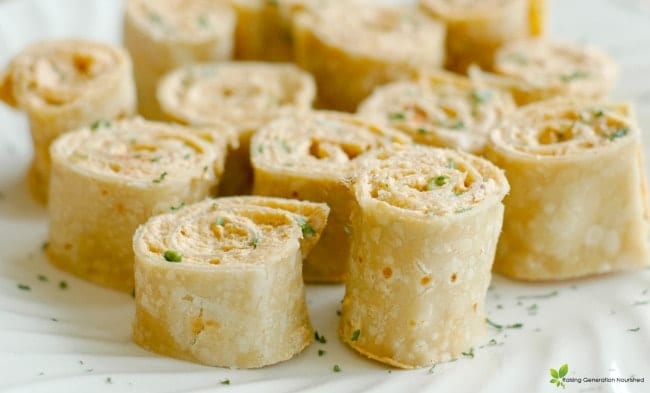 Since we are a gluten free home, there are a couple different gluten free wraps we like to use but pretty much anything will work! You can also play around with the taco seasoning to your family's preferences – the recipe as is turns out very mild. One of my kids loves (loves!) spicy food so I tend to make it a little spicier than this.
This is also a great introduction to wraps for toddlers. My 2 year old doesn't manage a typical wrap yet so this is a great food prep that she can handle independently so she can "do it myself!"
I also think these would be a great appetizer at a party, or a fun finger food dinner on a Friday night when you are just *done* with cooking for the week!
Renee blogs at Raising Generation Nourished, and with 3 girls ages 6 and under, she is passionate about raising the next generation of kids with a better understanding where their food comes from and how food affects their bodies.