Lycopene: Antioxidant Kids Need!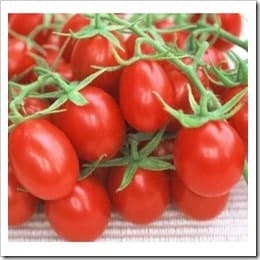 I'm happy to bring you this article for our letter L series as a guest post by Alexis Bonari, Freelance Writer! Thanks Alexis!!
If you are a parent who has been researching the different types of foods that could be beneficial to your child's health, then you may or may not have heard of lycopene.
Not only is lycopene an antioxidant which is responsible for the red coloring of certain fruits and vegetables, such as tomatoes, watermelons, and grapefruit, scientific studies have revealed that lycopene also has numerous health benefits as well.
When eating food that contains lycopene, it is quickly absorbed into our stomach and is carried through our bodies to our fatty tissues and organs before it is stored in the liver, testes, adrenal glands, and colon.
Because of this, scientific studies have shown that lycopene can actually reduce the risk of various diseases, specifically prostate cancer but also cardiovascular disease and asthma, and can also help improve our body's immune system as well.
Some studies have also revealed that lycopene can help prevent heart disease because it prevents the free radical damage to the LDL-cholesterol in your bloodstream, and other scientific researchers have discovered that lycopene is one of the most powerful stabilizers of singlet oxygen and about 100 times more powerful than vitamin E! Furthermore, in another scientific study it was revealed that eating seven or more servings of tomato products per week could actually be associated with a 50% reduced risk of developing gastric cancer.
How to consume Lycopene
Because we do not produce Lycopene in our bodies naturally, the only way to consume lycopene is to eat foods that are rich in lycopene, specifically tomato products such as spaghetti sauce, tomato juice, tomato soup, tomato paste, ketchup, etc. (Cooked tomatoes especially are known to be the most effective in absorbing lycopene because cooking the tomato releases the lycopene from the tomato fibers).
Lycopene is also better absorbed when it is consumed in processed tomato products; in fact, one scientific study discovered that lycopene was absorbed 2.5 times better than from tomato paste than from fresh tomatoes. However, because lycopene is oil-soluble, it is absorbed better when it is eaten with fat-containing food, so if you cook fresh tomatoes in oil it will also increase lycopene absorption.
Here are some other foods that are known to contain lycopene:
Watermelon
Pink grapefruit
Papaya
Apricots
Guava
Red Peppers
Rose hips
Although much scientific research still needs to be done in terms of determining the health benefits of lycopene, feeding your child fruits and vegetables that are rich in lycopene will not only help reduce of developing certain diseases when they are older, it will also help them have a more balanced daily diet as well.
Bio: Alexis Bonari is a freelance writer and researcher for College Scholarships, where recently she's been researching liberal arts scholarships as well as librarian grants. Whenever she gets some free time, she enjoys watching a funny movie or curling up with a good book.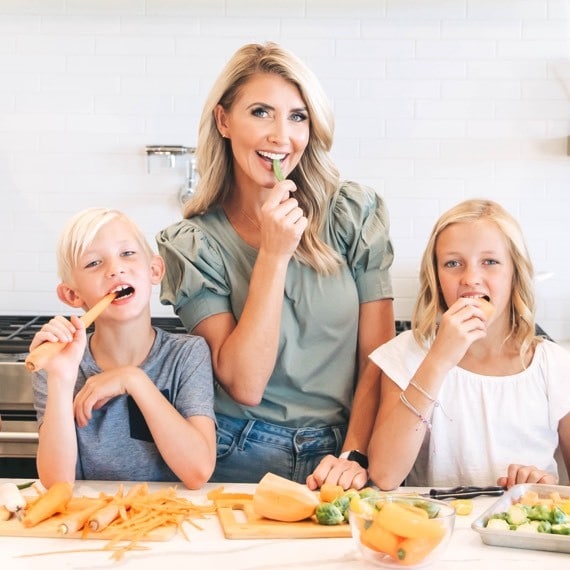 Natalie Monson
I'm a registered dietitian, mom of 4, avid lover of food and strong promoter of healthy habits. Here you will find lots of delicious recipes full of fruits and veggies, tips for getting your kids to eat better and become intuitive eaters and lots of resources for feeding your family.
Learn More about Natalie